Over the past few decades, Poland has risen to take its rightful place as one of the premier tourist and traveler destinations in Europe. This is no mean feat considering how it was left after the Second World War, and now its vibrant cities and stunning countryside are attracting visitors from far and wide.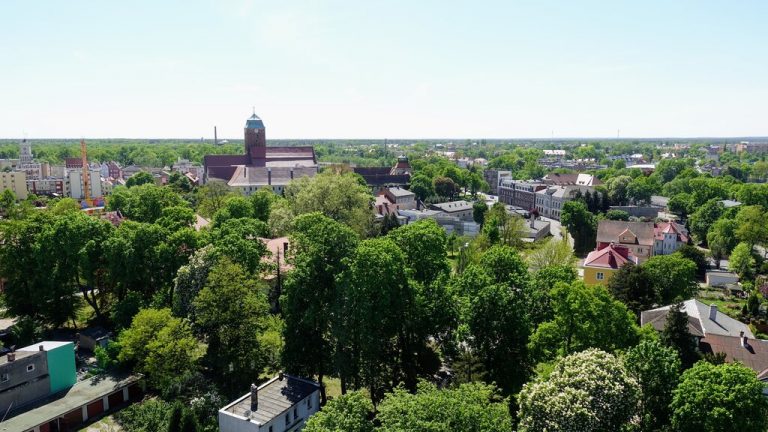 Poland's landscape draws many outdoor enthusiasts, while places like Krakow, Gdansk, Wroclaw, and Warsaw are cultural and culinary hubs with a buzzing nightlife scene. The fact that it's considerably cheaper than its western counterparts only adds to the charm. 
And yet there are so many more destinations to explore here that perhaps don't get the same attention as those aforementioned cities. One such place is my hometown of Zagan in the southwest of the country – where I was born and raised. It might not be on everyone's bucket list, but believe me, this city is visited by more and more foreigners every year. It all began with Americans troops who started coming to the city due to so-called the NATO's Eastern Flank and since then, Zagan has grown a lot and it is teeming with life these days.
This city is most certainly worth a look – not least for its Polish culinary excellence and history, and great Polish Christmas traditions. Read on to discover what you can see, do and – of course – eat in the region.
Where is Zagan?
My hometown is located in the southwest of Poland on the Bóbr river, some 60 kilometers from the German border and 160 kilometers from Wroclaw. It has a small population of just over 26,000 inhabitants and is the capital of the Zagan administrative district in the historic region of Silesia. Interestingly, it is thought that the name of the town means "place of the burnt forest," referring to the removal of woodland by the early settlers here.
The town was first mentioned in records dating back to 1202, while the whole Silesia region has seen its fair share of ups and downs through the years, a culturally rich part of the world with corners in the Czech Republic and Germany. With its position on the Bóbr, Zagan was an important trade route, and the area is blessed with many natural resources. But it is perhaps most famous for being the location of Stalag Luft III – the German prisoner of war camp that housed allied airmen during the Second World War.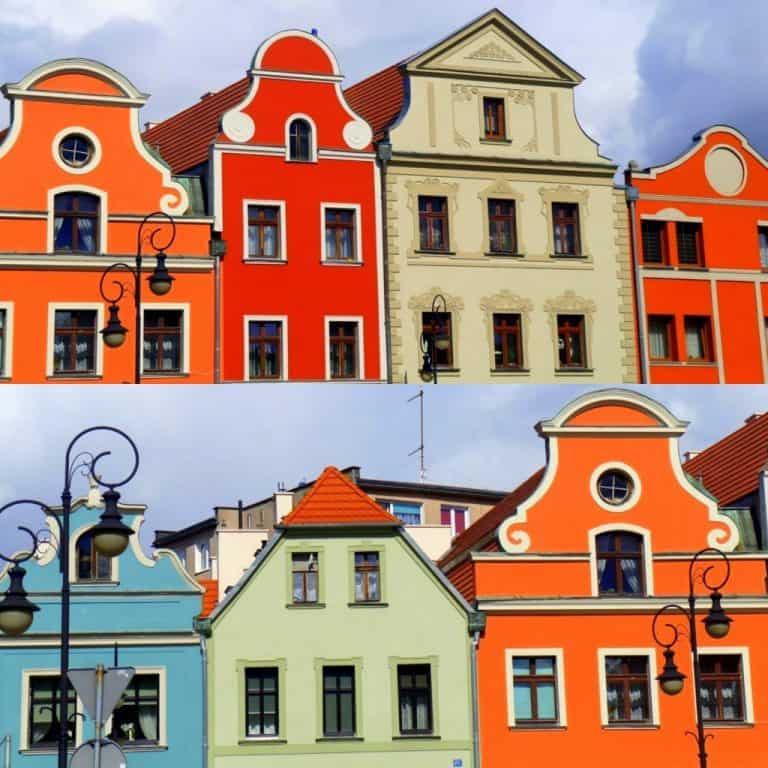 We shall return to this fascinating story momentarily.
How to Get to Zagan
The nearest major airport to Zagan is located in Wroclaw, but you might also consider flying into Dresden in Germany – which isn't that much further away at 169 kilometers. Flights depart regularly from most international airports. At the time of writing, trains from Wroclaw run four times a day and it will take you anywhere between two to three hours to arrive. Check the schedules before departing. Buses are possible but they don't stop in the town center and can be irregular.
The best way to get to Zagan is by car, as having your own mode of transport will afford you the ability to explore the surrounding area and visit the sights with ease. Failing that, don't forget that Poland is a very hitchhiking friendly country and rides haring is also extremely popular. Points of interest in the region are often a distance apart, so having your own wheels is highly recommended.
Getting Around
Even if you do have your own vehicle, I would most definitely suggest exploring the town by bicycle. Zagan is a very bike-friendly town given its relatively small layout, and you can rent one from the tourist information office right next door to the Ducal Palace.
If you're not a bike lover, I get it :) Call one of these numbers to order a cab whenever you need it:
Taxi Zagan 68 603 581 003
Taxi Felix 68 514 675 313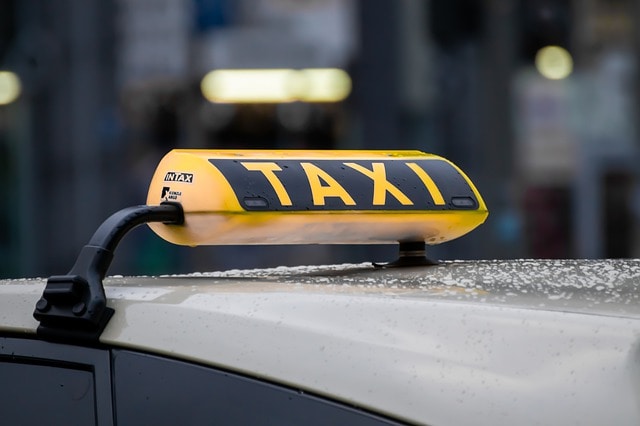 If wish to order a driver at a certain date and at a certain time, feel free to post your request on the Uber Zagan group on Facebook. This is a very active (and reliable) group where passengers look for drivers and vice versa. Posts get immediate reaction so you will surely find someone.
Top 10 Things to Do and See in Zagan
While having its own particular charm, the town itself doesn't have many sights to speak of – certainly not when compared to Wroclaw or Dresden for that matter. But what it lacks in physical attractions, it more than makes up for in history, food and hospitality. That and its number one tourist draw – Stalag Luft III POW camp and museum.
1. Explore the Stalag Luft III Prisoner Camp Museum
The regions undeniable highlight is, quite rightly, extremely popular. So much so that people flock to the town from all corners of the globe just to see the former POW camp, with many visitors being inspired to come because they had family members or friends imprisoned here. It was constructed in March 1942, and it became an infamous detention center for captured airmen. But it was the daring escape attempt by 200 men in 1944 that really captured the world's attention, and most notably Hollywood's, when they released the 1963 film The Great Escape.
Although the Steve McQueen flick is a stone-cold classic, it's quite different from how events actually unfolded here. The camp today is a faithful reconstruction of what it would have been like for those who were "guests" during the war. 76 airmen managed to break out through the famous "Harry" tunnel – a mock-up of which you can visit. Of those, only three actually made it back behind friendly lines. The rest were either recaptured or executed on Hitler's orders. The camp is a sombre but fascinating memorial to those brave men and should not be missed during a visit to Zagan.
2. Discover the Ducal Palace and Park
Located in the center of the town is the beautiful baroque Ducal Palace, built on the site of Piast Castle in the 15th Century. The palace has an eclectic history, changing hands several times during its existence and at one time being one of the most famous palaces in Europe being visited by a great number of dignitaries. Designed by Italian architect Vincenzo Boccacci, it has been adapted and improved down the years and has a year-round program of events and exhibitions on site.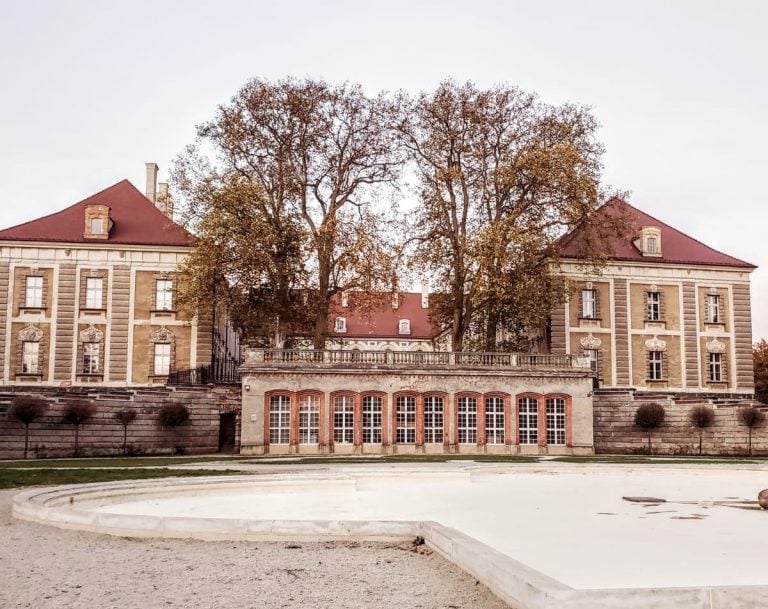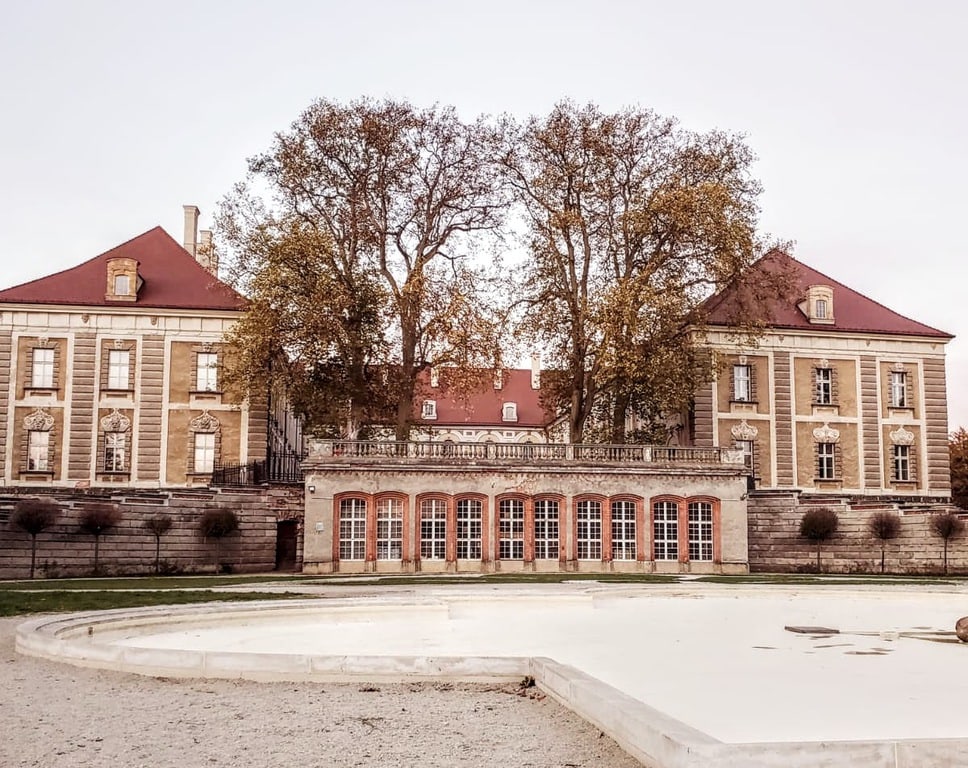 It's set close to the leafy, serene and relaxing Prince's Park – which is where you'll find many a local hanging out when the weather is good. This place is perfect for a walk, jogging or picnic, especially during summer and spring. Tickets for entry to the palace need to be bought in advance at the tourist information office at the entrance.
3. Grab a drink at Elektrownia and meet some locals
Elektrownia is a music club where you can grab a drink and listen to some good music while meeting friendly locals. There isn't a lot of space to dance here but If you want to drink a good Polish beer, play billiards or even watch a soccer match with others on the big screen, that's the place to go to in Zagan.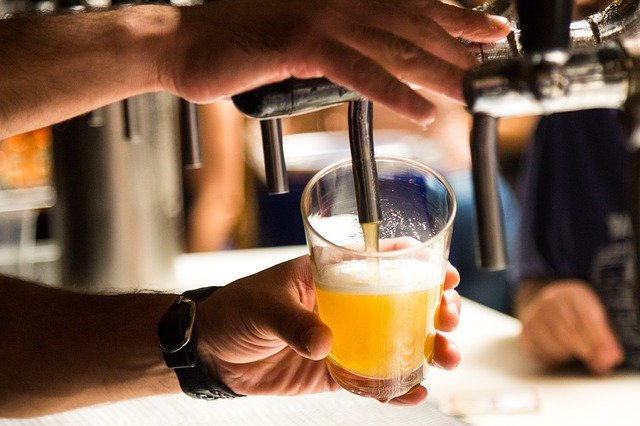 Elektrownia is cozy and friendly, located at Marii Konopnickiej street number 51. The club is open on Wednesdays and Thursdays between 6 pm and 10:30 pm and on Fridays and Saturdays from 6 pm to 2 am. If you wish to book a table or football match spot, call the staff at 68 533 736 767 and they will be happy to reserve it for you.
4. Climb the Lookout Tower and enjoy the view
The Observation Tower (a remnant of the former Church of Grace) is open to visitors from Tuesday to Sunday from 12 pm to 6 pm. It is a very interesting place from which you can see the city of Zagan from a completely different angle and admire its surroundings.
If you are fit enough, climbing to the top of the tower shouldn't be a problem for you. If not, get ready for some good leg workout. The city view is definitely worth your effort, though!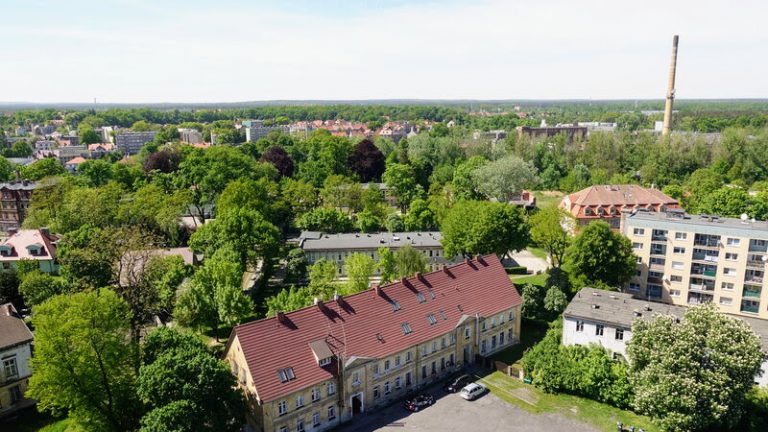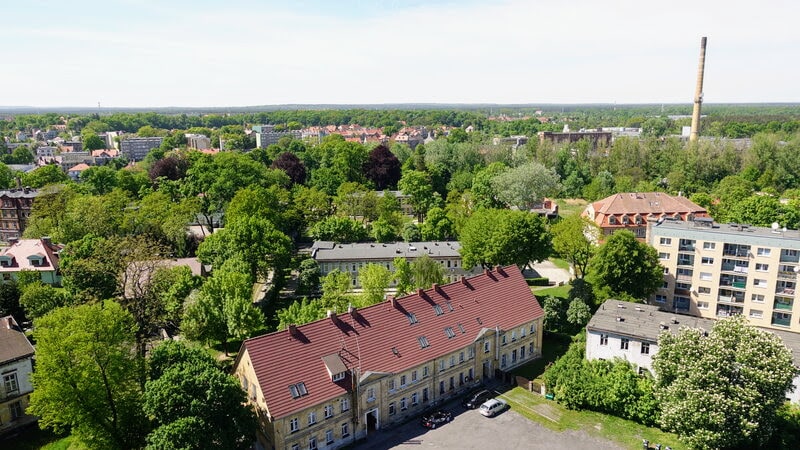 To enter the Lookout Tower, you need to buy an admission ticket which can be purchased at the Tourist Information Center at ul. Szprotawska 4A.
Call the place to book your ticket at 68 477 10 01 between Tuesday – Friday 9:00 – 17:00 and Saturday – Sunday 10:00 – 17:00. It's also possible to do it online.
Admission ticket prices:
– Regular: PLN 8
– Reduced: PLN 5
Location:
Address: ul. Pomorska 7, Żagań 68-100, website address.
5. See the Abbey of St Augustine
With roots back in the 13th Century, this monastery complex is an especially sacred site in Poland and is named as an official national historic monument. It has remained almost intact since it was built, making it a very interesting and noteworthy attraction in our little town. It has this really cool feature called the whispered vault, where the acoustics are just so that even if you speak a whisper, someone will still hear you across space.
The church itself is very beautiful and the library and museum are well worth a visit. Be advised though – you need to book a sightseeing tour a day in advance if you want to see it, but that means its real advantage is that it's never overrun with tourists.
6. Eat well at the Kepler Restaurant
If you're looking for sit-down eats but still want to sample traditional Polish cuisine, head to Kepler Restaurant – which is actually the number one rated restaurant & bar in the town. Conveniently located in the heart of Zagan, this place serves a full menu of Polish and Western classics- Polish pierogi, fish and chips, burgers and delicious apple pie served with ice cream!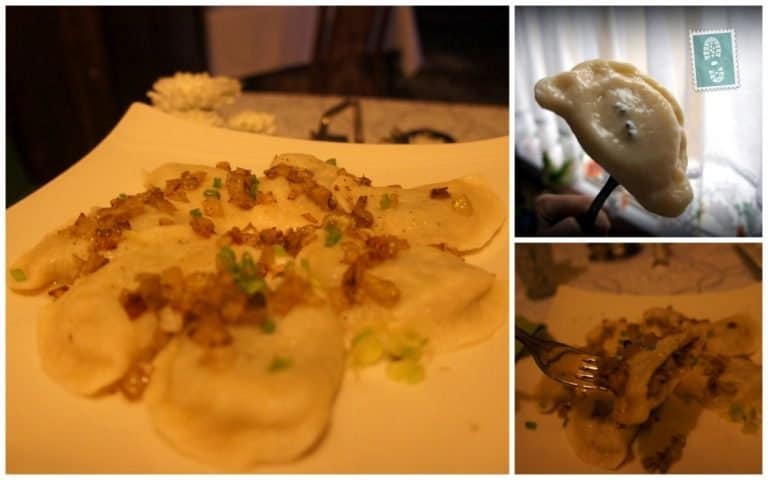 At Kepler, the food portions are solid, so you won't leave hungry. In addition to the dishes, the restaurant serves cocktails and drinks, both alcoholic and non-alcoholic, whatever you wish. The beer and wine is so good there, highly recommended :)
Kepler can be found at Rynek 27/28. It's open from Sunday to Tuesday (11 am – 9 pm), on Wednesday (11 am – 10 pm) and both Friday and Saturday from 11 am to 12 am. The staff speak very good English so you won't have any problems ordering your food right.
7. Get a massage at Holistic – Zdrowie i Uroda
After a tiring day of sightseeing Zagan, it's time to relax and you can do it at the Holistic – Zdrowie i Uroda massage parlor located at Keplera street 48A, same street as the Kepler restaurant so you can treat your body even twice :)
Here you can discover the entire range of relaxation and beauty treatments performed by specialists. Professional massage can be an invaluable remedy for stress and muscle tension, as well as a source of pleasure and a reliable way to improve your mood so try it out for yourself when staying in the city.
The rich and varied offer is a guarantee so everyone will find something for themselves. You can book your appointment at 68 507 033 916. Have a nice relaxing time!
8. Go swimming and bowling at Basen Arena
Basen Arena is where the fun takes place in Zagan. It is open from Monday to Friday from 7 am to 9:30 pm and on Saturdays, Sundays and public holidays from 9 am to 9:30 pm.
The facility includes:
Classic sports basin,
Recreational pool,
Paddling pool for the youngest,
2 jacuzzi tubs (super nice),
A slide with a length of 49 m (131 ft.),
Relaxation zone (consisting of 4 saunas: aroma, salt, steam, dry, and 2 solariums).
Also, Basen Arena has a fitness club and gym as well as bowling alley where you can have a lot of fun on Friday evening! It's a small place but big enough to accommodate you with a bunch of friends and locals.
9. Check out the Zagan Town Hall
This Town Hall Tower is one of the highlights of Zagan, situated in the middle of the Market Square. For those who appreciate neoclassical buildings, that's the place to go to.
It was built in the years 1879–1880 on the model of the Florentine Palazzo Vecchio with the use of fragments of the Gothic town hall from the 14th-16th centuries. If you happen to be at the Market Square, look up and you will surely recognise this tall structure. It definitely stands out from the rest of the buildings.
10. See the 11th Armoured Cavalry Division Exhibition
If you haven't already guessed, Zagan has a long-standing military history, and today it is home to the 11th Armoured Cavalry Division – which traces its roots back to operations in 1945. There is a small museum at the barracks, including a display of tanks and armoured vehicles, uniforms and documents and other interesting exhibits. American tank divisions are also stationed here and are on constant rotation through the town. Located a short drive out of the center, the exhibition is a must for anyone interested in the subject.
Where to Stay in Zagan
Zagan is a small place so these aren't many accommodation options available there, unfortunately. However, you can still find something cozy and affordable. Please have a look at the map below to see what places can be booked on your certain dates.
What to Eat in Zagan
Ahhhh, now we come to a topic that is very dear to my heart. Polish food! As far and wide as I've traveled, I always love to return home for some traditional, hearty and comforting cuisine – usually cooked by my mom! Zagan has some wonderful places to sample Polish delicacies, but we'll get to that in a moment. First, let's take a look at just a taste of what you should be ordering here.
Rosół
A delicious yet simple chicken soup that's famous in these parts, we would usually have it as part of our Sunday dinner. It's perfect for colder weather or any time you're not feeling well.
Polish chicken soup is simply the best in the world – but I might be a little bit biased.
Bigos
This is a mouthwatering dish made from shredded sauerkraut and cabbage, mixed with mushrooms and diced sausage. It's the kind of meal where the only downside is that it will have to end at some point.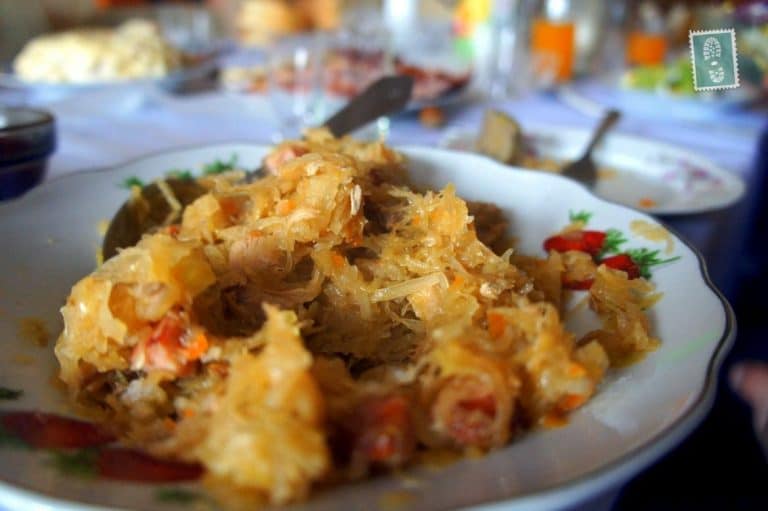 If this is on the menu (and it will be) you need to give it a try – it is our national dish after all.
Pierogi
Perhaps one of Poland's most famous dishes internationally, pierogi are thick dumplings that come with a variety of fillings. You can take your pick from beef, sauerkraut and mushrooms, cottage cheese and boiled potatoes, or even seasonal fruits, such as strawberries and blueberries. They're often imitated around the world, but there really is no taste like home.
Łazanki
Another hearty and filling dish (most Polish food is), this is made from homemade pasta, fried cabbage, shredded carrots and onions, and well-done diced pork.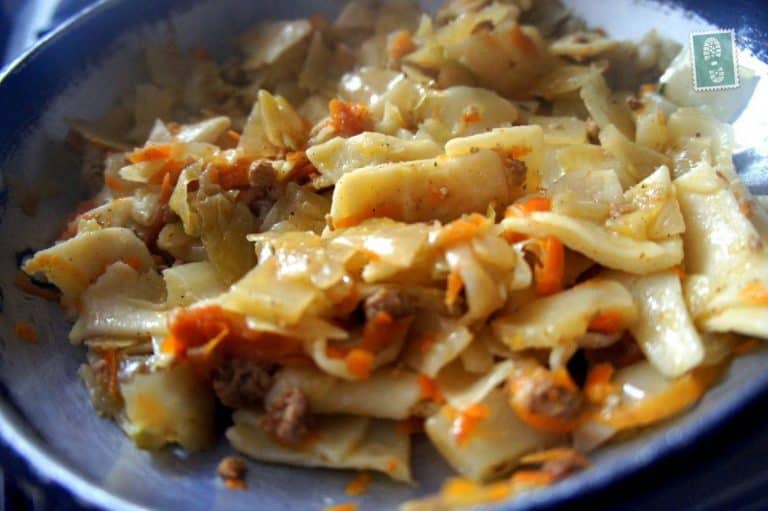 Sour cream is often served as an accompaniment and it's also a popular dish in Belarus and Lithuania.
Polish Croissant Cookies
For those with a sweet tooth and something for dessert, try these puff-pastry cookies. They're usually filled with jam and they're really easy to make. Perfect as an after dinner treat – or a treat anytime!
Where to Eat in Zagan
My hometown is teeming with awesome restaurants for you to try all the culinary delights that this region offers. International cuisine is also available if you would prefer, but you really must try the local dishes to get the full experience here. Kepler was already mentioned and here are some other places worth trying in Zagan:
Domowe Obiady
This is a great place for cheap eats as it's more of a takeaway vendor. Still, the food is delicious and very traditional. All the usual dishes are on offer, and you can even buy produce to cook for yourselves at home. The name of the establishment literally translates as "home cooked lunches". I want to order myself some pierogi right now!
Antonio Pizza
If you're going to eat Italian while you're here, you might as well head to Antonio's Pizza.
There are a lot of pizzerias in Zagan – Polish people love making and eating the Italian dish just as well, but they can often be hit and miss. This one is probably the best in the town.
Bar U-Waga Smak
Don't be confused with the exterior of this place – it's not actually a "bar" as you might know it. U-Waga Smak is one of the famous Polish "milk bars," where many Poles will go to dine on hearty, traditional food that doesn't cost the earth. Set in a cafeteria style, you'll be rubbing shoulders with the locals – which can be an entertainment in itself. A milk bar is a must visit when you're exploring Poland – it's an institution.
Take Me Home Country Roads!
My old stomping ground of Zagan is a very special place for me as it holds a lot of cherished memories. I always love returning to visit after great lengths of time trotting the globe. There is nothing quite like visiting mom for some home cooked Polish treats, and although the town doesn't have the tourist draw of other cities in the country, it has a certain charm that I would still recommend experiencing. There is, after all, no place like home.
Would you pay Zagan a short or a long visit? And what would be your favorite thing to do there?