How can you travel since 2011 and still stay sane?!
Some people ask us this. In fact, a lot of people ask us this!
Well, we can stay sane because wherever we travel we stay in places that match our expectations – whether that's the price or amenities.
When we started in 2011, all we cared about was the price. Comfort didn't matter! We learned to find the cheapest possible ways to sleep, and traveled for less than US$25 a day, even in the most expensive of places, like Norway and Japan.
With time, we started to opt for more comfortable lodgings, which we now prefer, even if they're not the cheapest.
Here's a comprehensive guide to finding the right accommodation for you – from the cheapest to the most comfortable, and any combination of the two that suits your personal needs the most.
Finding the right accommodation
Step 1: Know what you want
Take a pen and paper, or your smartphone, and write down all the things that you need in order to stay somewhere.
What to consider:
Bed – if you don't need one, maybe sleeping on the overnight bus would be the best option for you.
Safety – if you're a male with no belongings, maybe all you need is a hammock and two trees in a tropical country during the dry season.
Good location – sometimes a bit more expensive hotel in the city center can save you more time and money than a cheap hotel on the outskirts of the city.
Breakfast – waking up and having to find food in a foreign city is your worst nightmare? Go for a bed and breakfast so you won't need to worry about it.
Kitchen – can't imagine eating something you have not prepared yourself? You should consider staying in a hostel or VRBO with kitchen access.
WiFi – are you working online or can't imagine 12 minutes without social media?
Make sure there's the internet where you're going. Check before booking!
Quiet environment – party in your 8-bed dorm room is not a problem if you want to party, but it could be a huge problem if all you want is to rest and have energy in the morning.
Company – can't fall asleep without a chat late into the night? Consider Couchsurfing or staying in a hostel dorm where you can make new friends and share stories.
Car park – planning a road trip? Whether you travel in a rented car or your own, make sure you book a place that has car parking spaces available.
Beautiful interiors – if you're going on a romantic getaway, make sure you don't stay in a scrubby room as it can make the magic of the moment disappear.
Space – starting a day with a workout in your room will be impossible if you stay in 6 square meters room.
Step 2: Know your options
You know your minimum requirements. Now, you should know what you can choose from.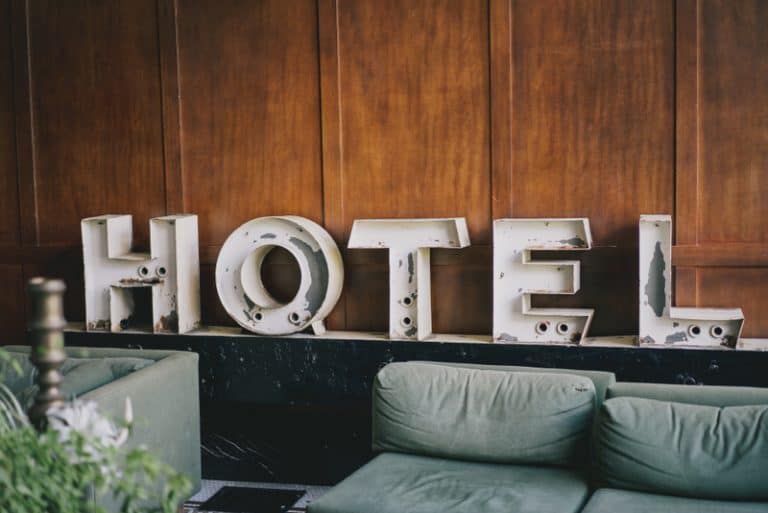 Hotel (4+ stars)
In a hotel of this standard, you can be sure to have a quiet, safe, and comfortable stay. In most cases, the location will be perfect or close to. It is significantly more expensive than the other options but you have much less to worry about than in other cases. This is the best option for those on romantic getaways and high-earners with limited holidays.
Hotel (3 stars and below)
You'll get your own room and in most cases, it will be safe and comfortable. However, the location may be far from perfect, and you should read other visitors' reviews to manage expectations.
VRBO
You get the comforts of your own house in a foreign land, and that's often cheaper or comparable in price to a hotel stay. VRBO is easy to use and allow people to use their second house as a hotel to earn money or use their own home to get extra cash while they are away on holidays.
That's actually something we do with our house in Gdansk when we travel. We travel a lot, and in order not to lose money paying rent in the place where we keep our staff, we rent it out so that it's cheaper for us to travel.
Biggest benefit? Kitchen!
Biggest problem? Getting the keys when you arrive. There's no reception open 24/7. You need to arrange a meeting with a real human being who will give you access to their home.
Hostel (private room)
Just like hotels (3 stars and below), often comparable in price, safety, and comfort, but you should check whether the bathroom is shared with other guests or not. It is a great option for solo travelers who want to meet other travelers while not compromising on comfort and privacy.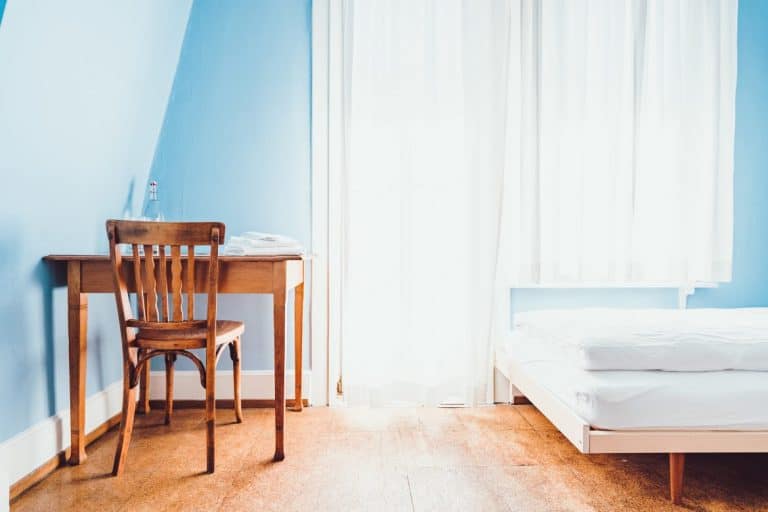 Hostel (dorm)
Typically much cheaper than hotels or private rooms. Very popular among backpackers, party-goers, and young travelers. You exchange your privacy, quiet stay, and a bit of safety, in return for a cheaper stay, more human interactions, and stories to tell your friends after coming back home.
Couchsurfing
Couchsurfing is a community of travelers from all around the world. It works on the basis of unpaid lodging in one's home. You can either host travelers, or travel and get hosted, but mostly you should do both from time to time. The community is huge and the concept is very popular.
You get to sleep for free, get to know interesting people, share stories and get to know the place from a local's perspective. When you host you get to know people from around the world and most of the time you get invited to stay with them in their city.
Remember, that while you don't need to pay for staying with other Couchsurfers, follow an unwritten surfing etiquette (which we have written down for you). Also, you need to be careful, as you would be with any stranger, and make sure your safety comes first.
Transport/transport hub/outside
The only option that is completely free with no strings attached is sleeping outside or at the transport hubs. Rarely comfortable, quiet, or safe, but always free (unless you're breaking the law and you're asked to pay a fine, in some countries it's possible).
If comfort is not your top priority, consider booking your travels at night so you can sleep while getting from one place to another.
Step 3: Make the plans/book your stay
Whichever accommodation/option you go for, you should get prepared in advance. The more prepared you are, the cheaper and more comfortable your travels will be.
So, you've made up your mind and know what you want to go for, here's what you should do next.
Free sleeping
Whether it's Couchsurfing, sleeping outside, or while you're moving from one place to another, you should plan it ahead of time.
For couchsurfing, make sure to write to a number of potential hosts requesting to stay with them. When they accept you, stay in touch with them regularly until you arrive, and hopefully after you leave too.
For sleeping outside, research the local sources and find out where it is safe and legal to sleep outside.
For the sleeping on the transport, make sure you book your journey ahead of time so you won't get stuck, tired, and without a place to sleep.
Paid accommodation
Compare hotel prices in the area where you're going. Use Hotels or Expedia and narrow down your search to what exactly you're looking for.
For hostels use HostelWorld website.
For VRBO, well, make sure you filter the results properly.
Now you know exactly what you want and can go ahead and make your travel plans knowing you will stay in a place that is right for you.
Note 1: Don't underestimate the importance of a travel insurance – read our article about it.
Note 2: If you're also looking for a way to find the absolute cheapest flight tickets, check out our comprehensive guide on getting cheap air tickets