Worst case scenarios aren't very pleasant at all, but even with the best-laid plans, you can't predict every eventuality. That's the reason you should consider getting covered.
Unfortunately, we're all likely to have a bad experience while on the road at some point or another – or at least know someone who has – and this is especially true of long-term travelers.
Permit us, if you will, to regale you with some examples, starting with Cez and his mishap in China.
Accidents Traveling Abroad
Cez was working as an English teacher in a school in China when he had an unfortunate accident. While teaching the kids on what should have usually been a normal day like any other, he twisted his knee and was left in a leg cast for the best part of 6 months (and undertaken 2 surgeries).
In a foreign country, in a strange hospital and with a significant language barrier, you can imagine how stressful and upsetting and expensive this situation would have been!
Agness fared no better if a very different experience. While also in China teaching, she had the misfortune of being bitten by a spider while sleeping. Rather than turning into Spiderwoman, her whole face was infected, and from her neck upwards looked like it had been burnt.
She was on extremely strong medication for a number of weeks before the infection calmed down. Not a pleasant experience at all!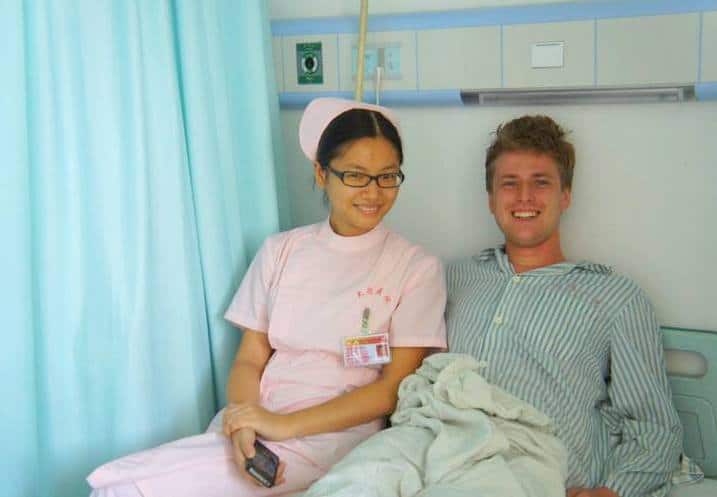 And we've loads of traveling friends who have been in similar situations.
A friend backpacking through Bulgaria had his entire backpack stolen from a hostel dorm room! It was filled only with clothing – but someone decided they wanted it all anyway!
A friend traveling through Latvia was robbed at knifepoint!
Another travel acquaintance broke his leg while skiing and another had her hair straighteners stolen from a hostel in Nicaragua!
A mate traveling Romania had all his saved foreign currency stolen from his backpack, another was removed of all his pro camera equipment, and we can guarantee you know someone who has been taken seriously ill while being on the road.
Consequences of Accidents Abroad
Accidents and mishaps do happen – this list is in no way exhaustive – and so it's vital that you protect yourself and your belongings.
Luckily for us, when we had our mishaps in China we were covered by the school – but we might not have been so fortunate. The medical bills alone were enormous, and the thought of having to pay for it all ourselves utterly terrifying.
Picture the scene – you've managed to save a good backpack budget for a six-month tour of south East Asia, then you're hit with a $10,000 bill because you needed emergency medical treatment for an accident. We don't know about you – but that is a seriously scary thought for us! It would all but end your traveling dreams.
Getting covered
Perhaps one of the most important things you can do when organizing a trip abroad is to make sure you have adequate travel insurance.
This is often overlooked – especially for long-term travelers, as the right kind of cover is often hard to find. Many companies aren't very approachable, they don't cater for your needs or it's simply a minefield trying to find the right policy.
Most insurance policies require you to begin and end your trip in your home country, within 6 months. Go check the wording of the insurance you usually get. That's only a small part of the list of exclusions.
Travel Insurance for Long-Term Travelers/ Digital Nomads
Below is an overview of two policies designed for long-term travelers/ digital nomads:
Nomad Insurance: USD 37 per month – flat fee regardless of where you go (apart from the US, which is a bit more expensive but still possible to cover). Cez had a dental emergency in Singapore just before his Everest Base Camp trek and he had all of his dental expenses covered by this insurance.
Remote Health: medical coverage for those who work abroad (like digital nomads and expats) or employ people in other countries and want to provide them with medical coverage. Especially good now during the worldwide health crisis (when most other insurers refuse to cover for it).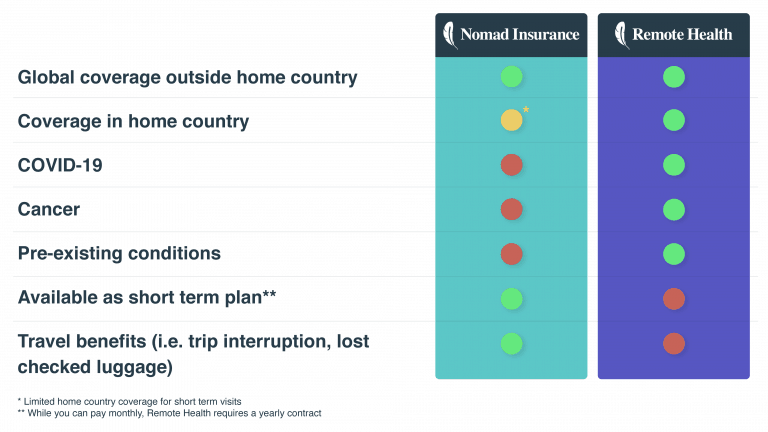 Short-Term Travel Insurance
In many situations, paying $37 for 1-month policy while you're going for 2-3 weeks only may still work out better than other options. However, if you're intending on extreme sports or need an extra peace of mind, you can consider a premium/adventure travel insurance.
It's a bit more expensive and may cover you for more activities with higher limits. However, we found them to be very strict with the wording/details of the situations and Agness's current claim is on hold until she gets a GP report from her home country (where she is not intending to go in the foreseeable future). Still, it's likely to be positively resolved at some point so it's just a small inconvenience.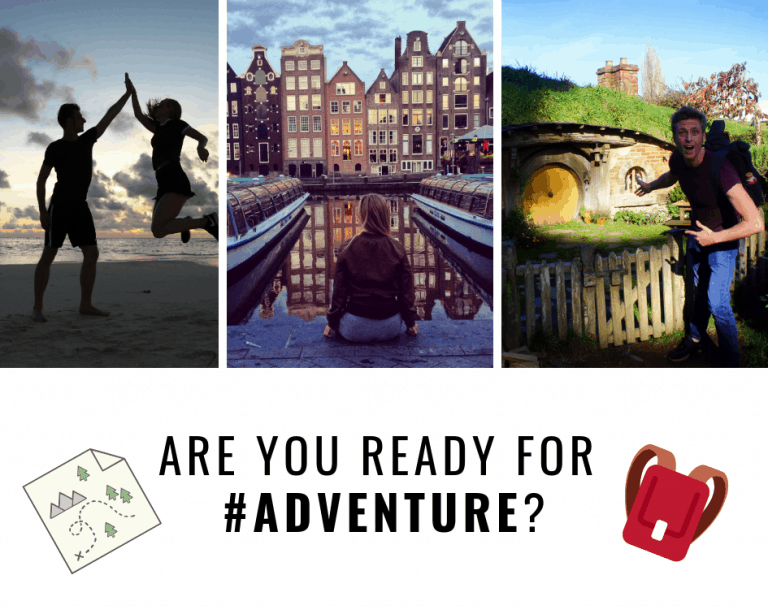 When you're all packed up, tickets in hand, you've made sure someone is going to feed the cat and you're busting a gut to get on the road, you can bet your bottom dollar you'll have forgotten something.  Make sure whatever it is that's slipped your mind – it's not a travel insurance. Or your passport – because that would be bad too.
World Nomads provides travel insurance for travelers in over 100 countries. As an affiliate, we receive a fee when you get a quote from World Nomads using this link. We do not represent World Nomads. This is information only and not a recommendation to buy travel insurance.