I'm a Polish foodie and former chocolate lover (as you may know or not, I gave up chocolate and sweets in January for health reasons). Although, I keen on eating different food from all over the world, I'm always faithful to my native cuisine. Wherever I go, I miss my favourite Polish dishes so badly. Especially now, when I eat Chinese food almost every day.
I try to cook some Polish food in my apartment here in Dongguan, but the taste is never the same. Besides, some ingredients such as bread crumbs, proper cheese and pasta are not available at Chinese supermarkets.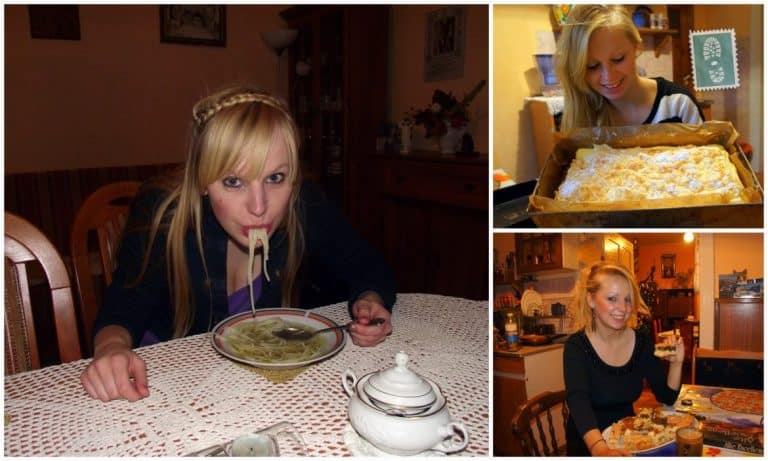 Some of the features of traditional Polish cuisine:
Consists of high calorie dishes.
The majority of dishes are stodgy and filling.
Very rich in meat such as beef, chicken and pork.
Bread and flour are the main ingredients.
Nearly every meal is served with potatoes and kind of salad (gherkins, pickles, sauerkraut).
Various herbs and spices are used to make dishes tasty – dill, pepper, parsley, marjoram.
Meat is mostly fried, veggies are served raw.
There are times when I would die for a plate of Polish dumpling (pierogi), a bowl of chicken soup (rosół). some herring in oil or just simple butter potatoes. Here is the list of my best Polish food I always look forward to having when coming back home from my exotic voyages:
#1 Rosół (chicken soup)
My best soup every. I usually have it on Sunday dinner after coming back home from church. It always warms me up in winter and gives me a boost of energy in autumn and spring. It takes approximately 45 minutes to cook it. All you need is a piece of meat (chicken is the best one), some water, veggies (onion, parsley, carrot) and salt and pepper for taste. You cook your pasta separately and add it to the soup afterwards. Yummy and refreshing!
#2 Bigos (Hunter's stew)
You can't really imagine traditional Polish national holidays without having a bowl of homemade bigos on your table. Made from shreds sauerkraut and cabbage plus dried mushrooms with some chopped sausages tastes just delicious enough to go for the seconds.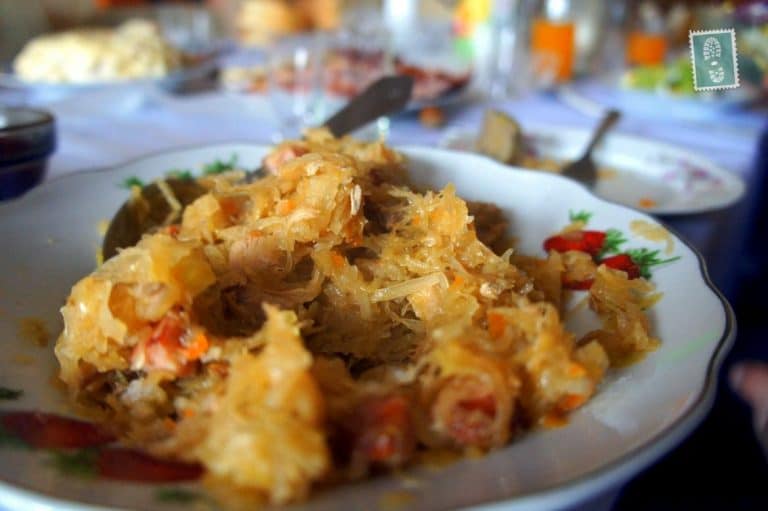 #3 Łazanki
My mom used to make them on Saturday lunch and I always looked forward to this. It's a dish which consists of homemade pasta, chopped and fried cabbage served with well done pork meat and slices of carrot and onions. Your mouth's watering when you just look at it!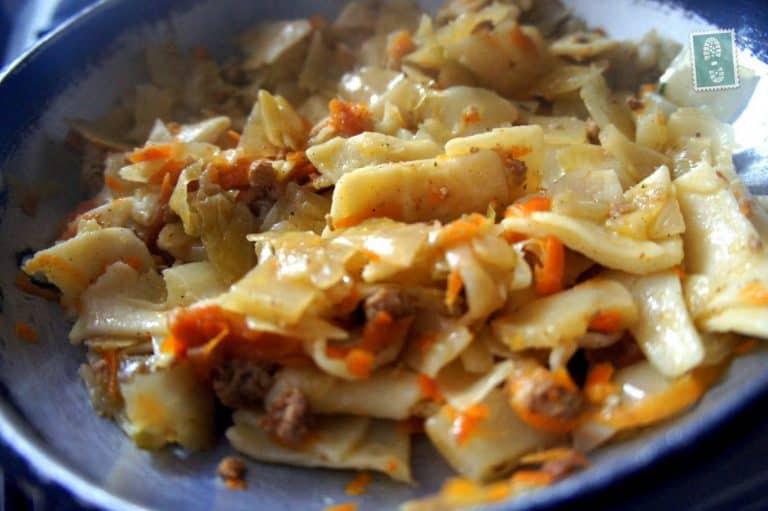 #4 Polish meat – sausages, pork chops and meatballs
You must have heard of famous Polish sausages such as krakowska or starowiejska – smoked and fresh. When I was a kid, I used to have a few slices of bread with butter and sliced sausages for my breakfast. I still remember its smell and flavour and miss it badly these days.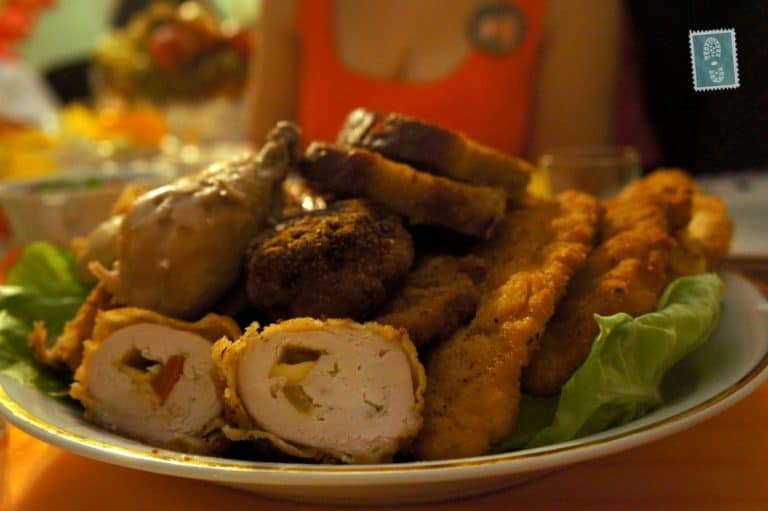 The other meat feast are Polish meatballs (pulpety mielone) and breaded pork cutlets (schabowe). They can be both perfectly served with buttered potatoes and cabbage salad.
#5 Herring in oil (śledź w oleju)
A must eat when you attend a Polish wedding! Slightly salty dipped in pickled onion oil or garlic sour cream sprinkled with dills. Real treat!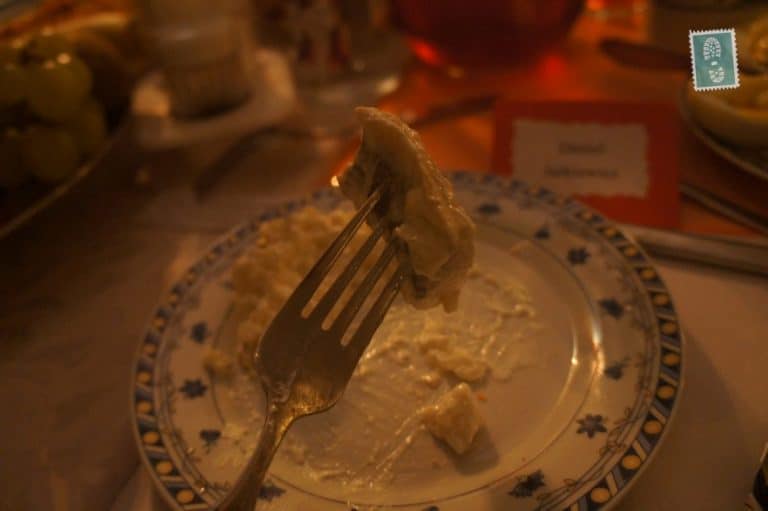 # 6 – Polish dumplings (pierogi)
I can't get enough of Chinese dumplings (baozi) but they can't compare to Polish dumplings (pierogi), they just can't! Reason? Polish ones are thick and can be filled with:
Meat (beef).
Sauerkraut and mushrooms.
Seasonal fruits (strawberries and blueberries taste the best).
Cottage cheese and boiled potatoes.
They taste differently every time you eat them and they just melt in your mouth!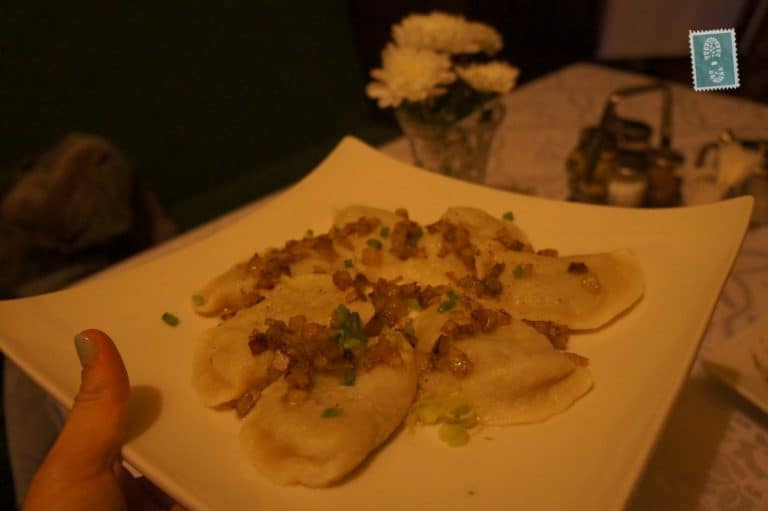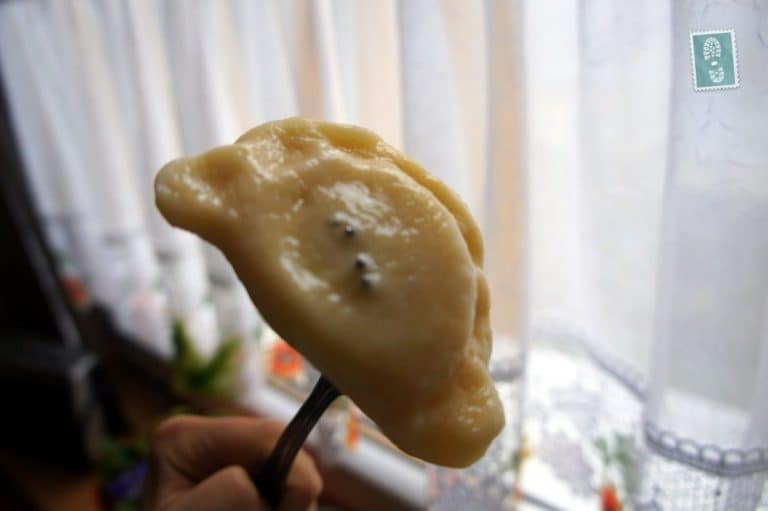 #7 Polish fish – Greek style (ryba po grecku)
It's very easy to make, you just need a fried white fish, some carrot, onions and few tomatoes. You lay the fried fish on top of the plate and cover it completely with tomato-vegetable mixture. Served hot or cold tastes equally awesome!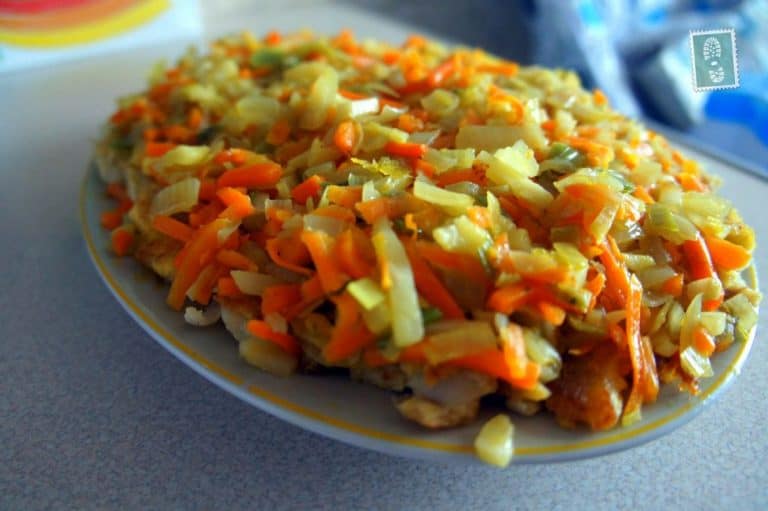 #8 – Gelatine (galareta)
In very simple words galareta are vegetables and meat ( any kind of poultry, pig's and cattle's feet, snouts, ears, skin) dipped in a gelatine. It has a jelly consistency and tastes nice.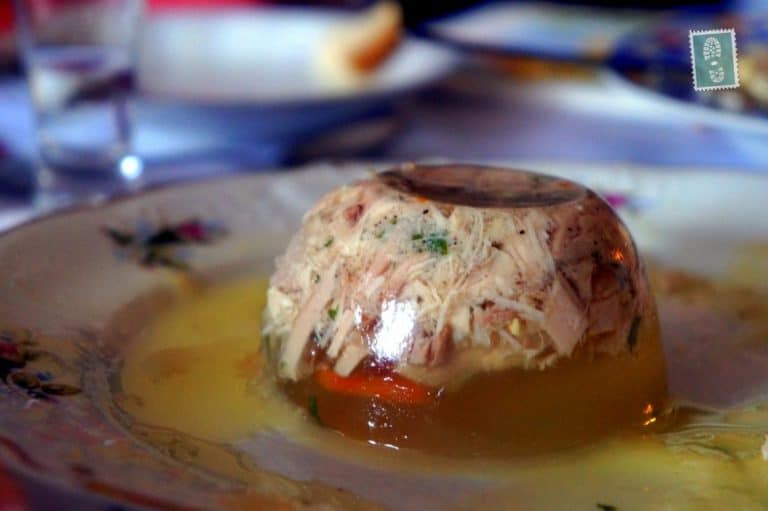 #9 Apple pie with ice cream (jabłecznik z lodami)
It's my favourite dessert I have every Sundays and a cup of nice latte with cinnamon or hot chocolate are its best friends! I used to put some extra nutella on top to make it more sweet :). Unfortunately, Chinese sweets are tasteless so I can only dream of a dessert like that in China.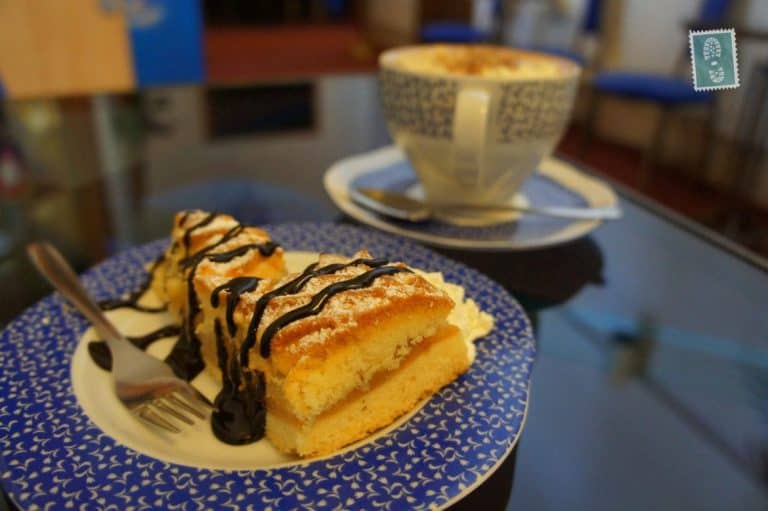 #10 Polish croissant cookies
Filled with jam and made of puff pastry, I simply love them and guess what … I know how to bake them, ha!