Once the center of the ancient world, Rome still stands as a testament to the ancient society which lived here.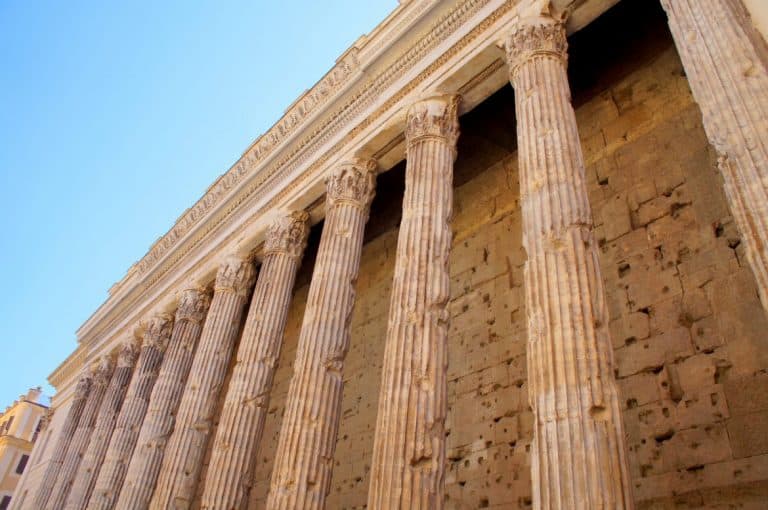 Within its limits, you'll find yourself immersed in a world of both ancient and modern lives. The streets are narrow and tiny, whilst the buildings huge and unbelievable (especially the Colosseum).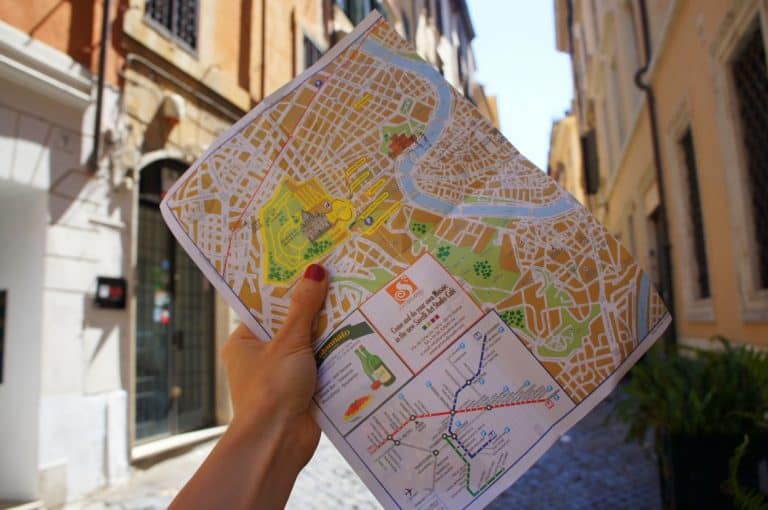 To help you fit right in the next time you visit, here's our Ultimate Guide to Rome. Where to stay, where to eat, how to get around, and what to see.
Transport in Rome
Getting around Rome is best done by walking. Of course, it can get a little hot (especially during the summer!). If you're finding yourself somewhat falling under the spell of the sun – or just want to get out of it for a while – the metro system is always a good alternative. Whilst we were there, it was extremely hot. We would say that sunglasses and a sun hat are a must.
It's €1.50 for a single bus ticket or €7 for a 24-hour pass. That will get you on both the city's buses and subway system. If you're planning on covering a lot of the city in just one day, we definitely recommend this. I tend to find that even if I only plan to visit a few places, I tend to end up spending more on single way transport tickets in places anyway.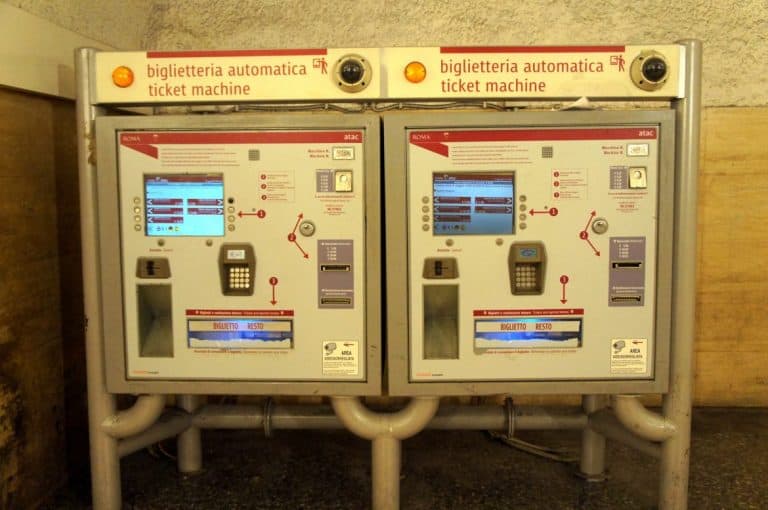 Rome was no different. Because of that, this Ultimate guide suggests that it might be a good idea to buy a day ticket just in case.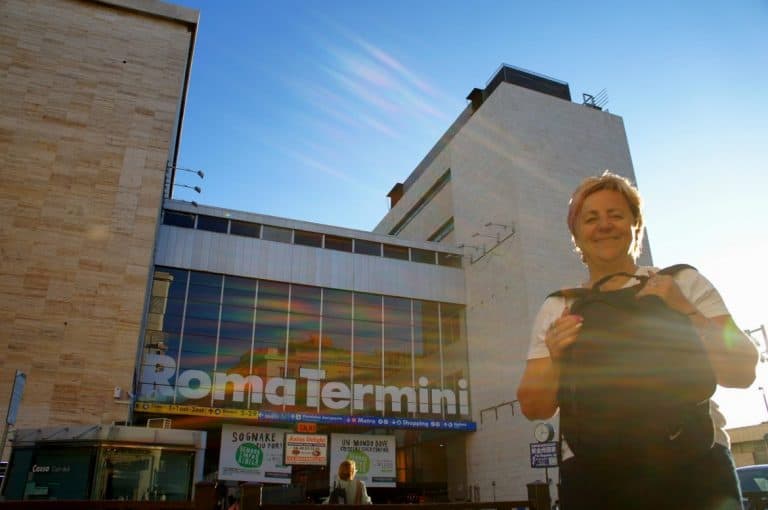 If you're flying into the city, the best (and cheapest) way to make it from the airport to the city center is by train. Our train from the airport to Roma Termini cost just €14 for one way. The view on the way in isn't too bad, either.
You can try getting a local bus or train into the city.
Eating Out in Rome
The (mini) Ultimate Guide to Eating out in Rome. Three places we've picked up which serves up great food in Rome at three different price bands; budget, middle-range, and upscale.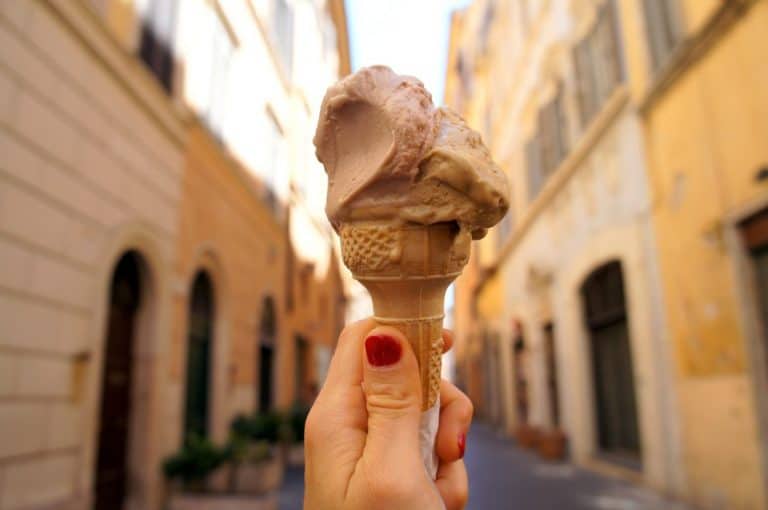 La Tavernaccia
A family-run establishment specializing in creating some pretty amazing lasagne. A great place if you're feeling like you want a bit more of a personal touch to your meal.
Giovanni di Castel Bolognese 63 (€25 pp)
Fortunato al Pantheon
A place where meatballs are prized above all else. The spaghetti alle Vongole here is also irresistible.
Via del Panteon 55 (€40 pp)
Il Tempio di Iside
Premium comes at an extra cost. This beautiful restaurant looks great on the inside and the food is irresistible. Definitely, check it out if you're up for paying the bill here.
Verri 11 (next to Labicana) (€50 pp)
Where to Stay in Rome
We recommend staying at the Funny Palace Hostel. The staff here are really nice and helpful and it was one of the best places my mom and I stayed at during our travels. Moreover, it's located in the heart of the city, meaning that you have reasonably easy access to all of the city's main sights and sounds.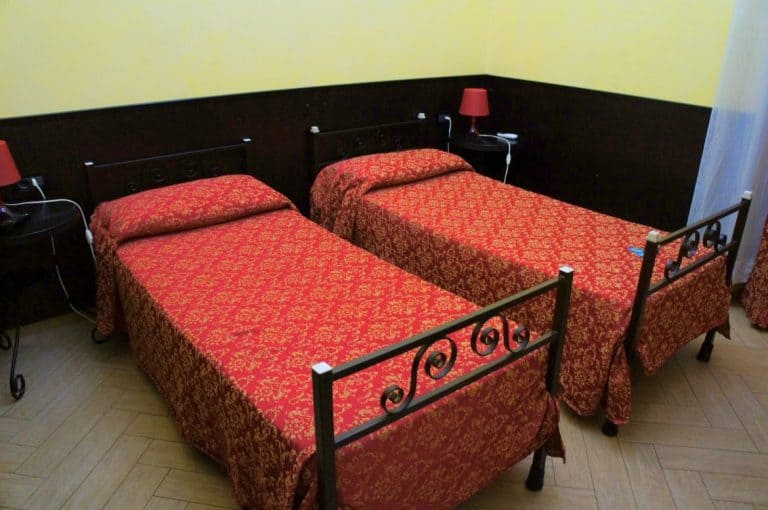 Prices are also reasonable, with a double room coming in at just €76 for the night. If that seems like a bit too much though, you can always go for a bed in a 5-bed dorm, for just €22 for the night.
To look for your own accommodation, you can use the map below. The search bar will bring you to any location in Rome.
Rome's Coffee
Italian coffee is known throughout the world for its supposedly amazing taste. Everywhere I've lived, I've tended to sway towards Italian coffee if it's a possibility. So coming to Rome – the capital of Italy – I have to say that 'excited' is probably a bit of an understatement. I was ready to have my mind blown by some awesome caffeine beverages.
Inside the city, I have to say that the coffee scene was a bit disappointing. It didn't quite satisfy my coffee urges (or my mom's).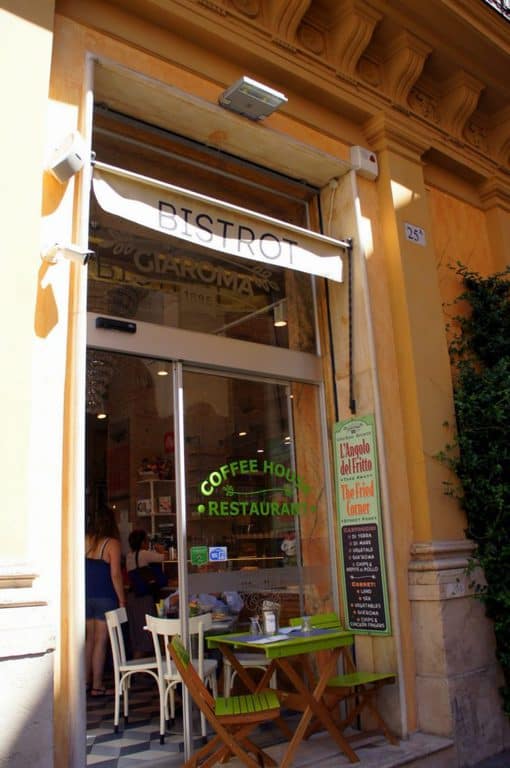 We headed to the café Gia Roma 1886. I ordered a Cappuccino and my mom ordered a Latte. The first point of order, the latte was cold. Sure, it's important to have enough milk in a good latte, but then there's also a point where it's too much.
My Recommendation
I have to recommend the Y y TA at the Roma Termini train station. The coffee here was exactly as I expected. I gave it a 5/5. That's rare for me. I tend to avoid 5's because once you've used one, you can't really pull it back out again, you know? 5 is like perfect.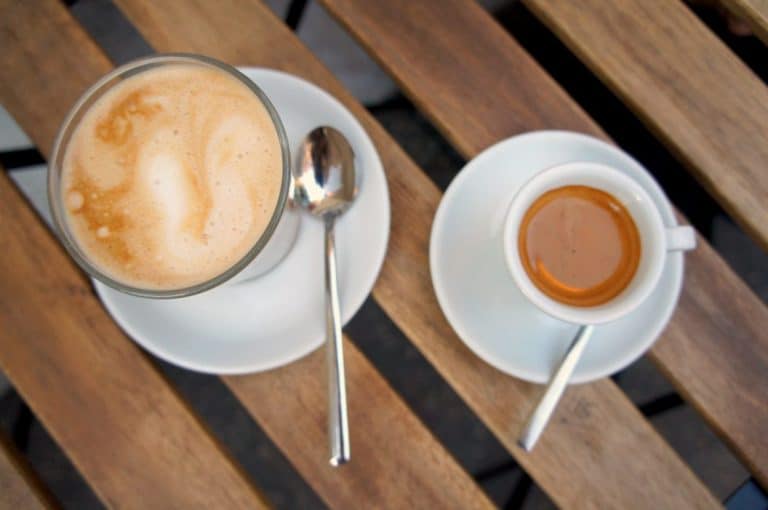 It was a soy latte macchiato. The first taste… mmmm, perfection. I brought it to my lips and it was creamy, mid-sweet and came with a taste of vanilla, which wasn't too strong and wasn't too weak. I think that one of the things which made it so special for me was that it came from a place I completely didn't expect it to come from.
Of all the places to buy one of the best coffee's I have ever tasted in the world, a train station in Rome wasn't the place I thought I would find it. Plus, it was only €1.80.
Things to See in Rome
Drop in on the Colosseum
One of Rome's most well-known tourist attractions. The Colosseum is one of Rome's most well-known attractions and must for first-time visitors. The area is free to access but it will cost you € 12,00 to enter the Colosseum's walls. If you're interested in taking things a step further, it's possible to begin an underground tour of the amphitheater's tunnels. Check with tour companies to see available dates and times.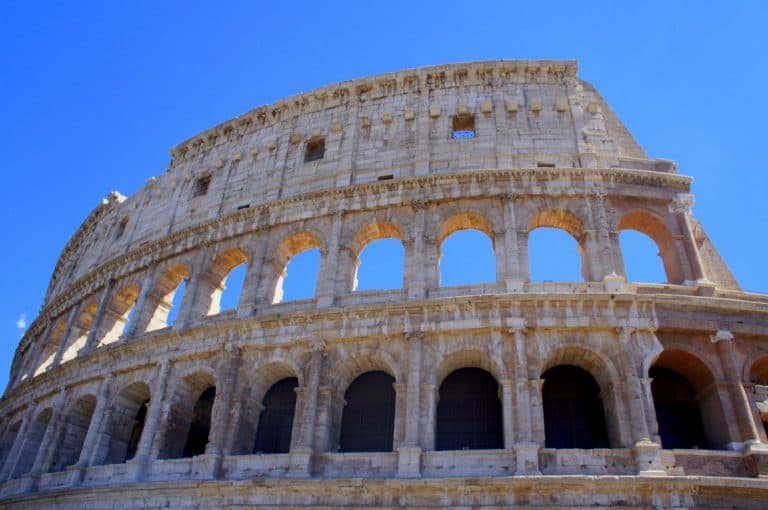 With its construction having started in 70 AD, it now it stands as a testament to Ancient Rome's brutality and culture. During the time at which it was active, over 400,000 people died within its walls. Prepare for a long line before being able to enter, especially during peak season. However, if you go anywhere in this Ultimate guide, go here.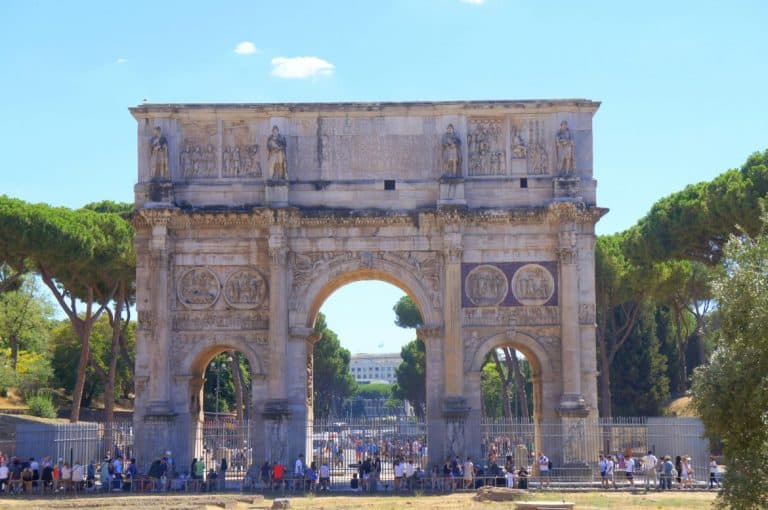 Check Out the Pantheon
The third largest unreinforced concrete dome in the world. This temple for all the gods is an architectural marvel. Located within the Old Rome district, the temple was built in 126 CE on the orders of Emporer Hadrian.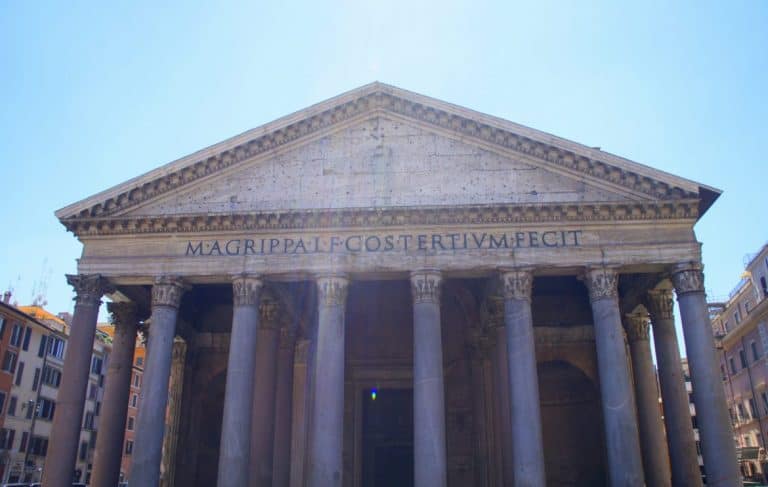 Some have called this the world's most perfectly built building, whilst others have hailed it as the most well-preserved monuments of Ancient Rome.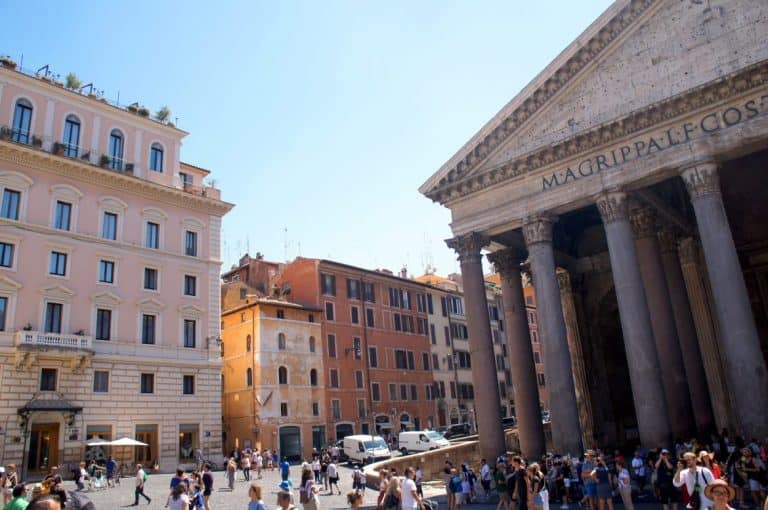 Regardless, you should take the time to visit and look up at the wonder yourself.
Take a Pilgrimage to St. Peter's Basilica
St. Peter's Basilica is another of Rome's incredible buildings. Construction began on this building in 1506 (quite a while after the entries above). This led to the Baroque styled exterior to the building and it's somewhat different architectural flair.
Stepathon at the Spanish Steps
A collection of 135 steps, the Spanish Steps happen to be located in the northern part of central Rome. The view at the top is dominated by the sight of the Trinità dei Monti church. The steps are actually named after the square at the bottom of them (the Spanish Square). Why was it named the Spanish square? Because the Spanish embassy is located nearby.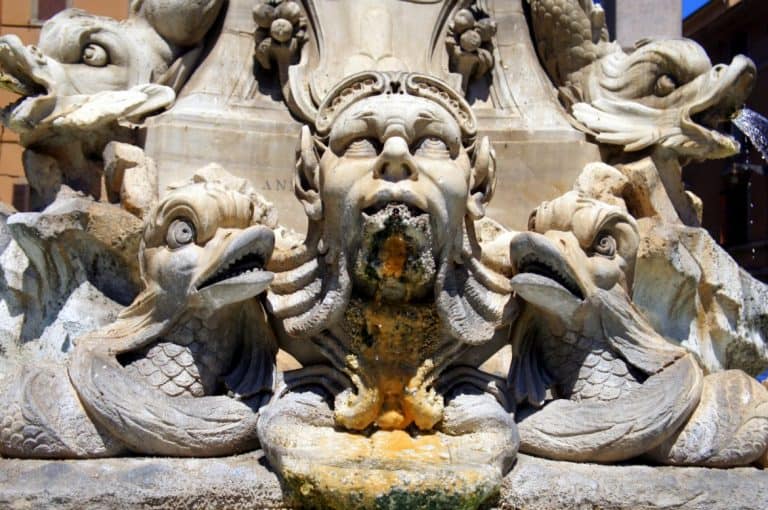 Make sure to check out both of the squares whilst you're here and don't forget to also visit the special fountain at the top…
Find Love at the Trevi Fountain
The Trevi Fountain has been featured in many movies as being a source of magical power – especially when it comes to finding love. We don't know how true that is, but the view is incredible. The idea is to throw a coin into the center of the fountain and make a wish. It will then come true. In another version, the belief is that throwing a coin into the waters will mean you'll definitely return to Rome.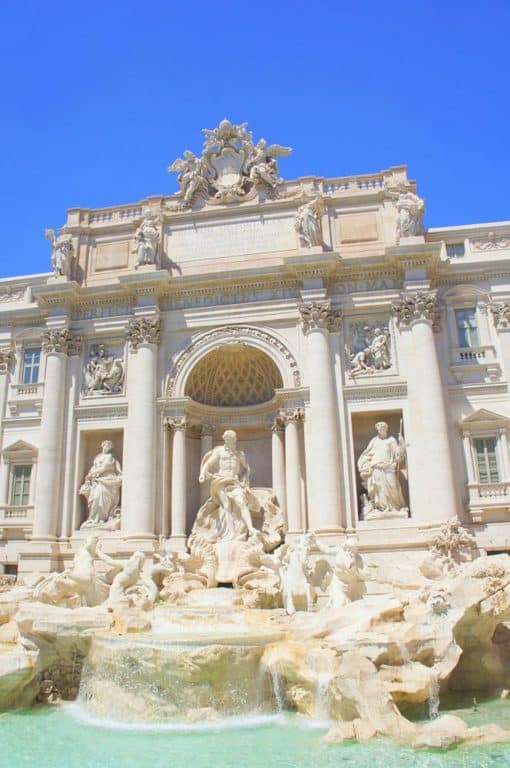 These days, the fountain is usually incredibly busy. If you're thinking of heading here, be warned that the area is also prone to scam artists (some of whom can be quite forceful). Make sure to read up on any recent scams taking place in the area and look after your belongings.
Marvel at the MAXXI
If you would rather go for something a little more modern, the Maxxi is home to a great collection of modern art. The building itself is one of architectural wonder, whilst the artwork inside represents some of the best pieces of the 21st century.
A Mix of Modern and Ancient
Rome was an incredible place to visit and well deserving of an Ultimate Guide.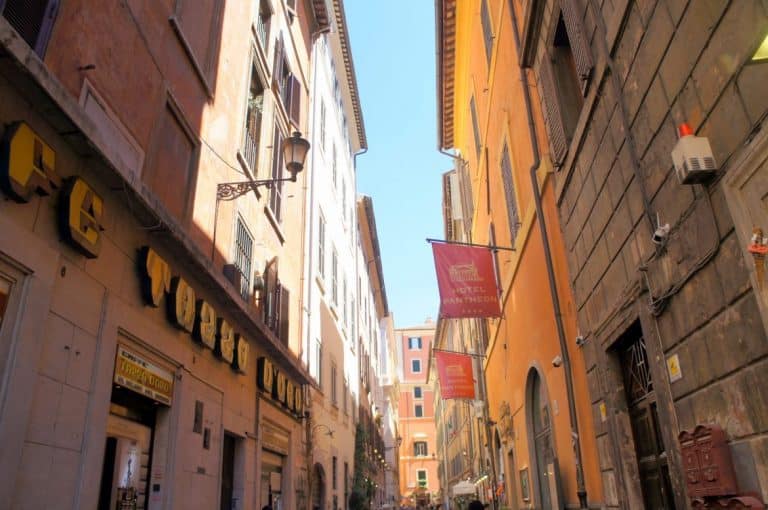 It's a perfect mix of modern and ancient attractions. I was particularly surprised by the great tasting coffee (more to follow on this in another article). One thing we did find a little tricky was how expensive everything was. We spent over €60 per day! Each! However, if you can get over the price tag, the city is incredibly beautiful and a great place to look around.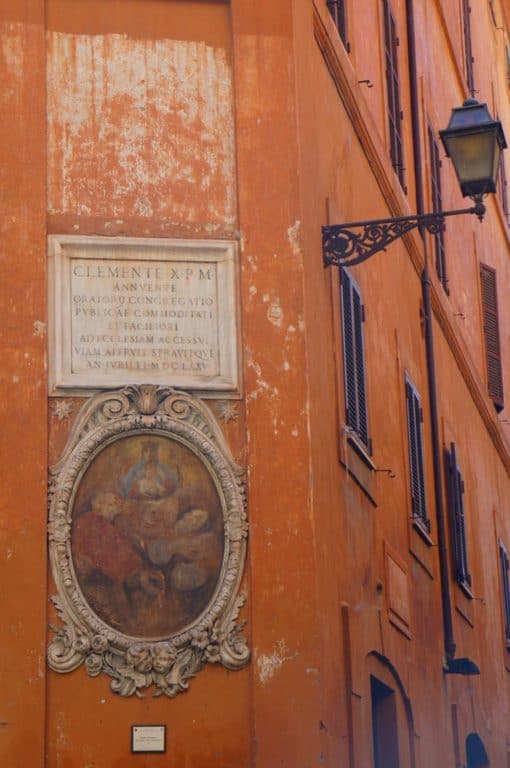 The food here is also very healthy (giving you lots of energy for all the sightseeing) and the people are generally very helpful and welcoming. Goodbye Rome, we hope to see you again!