One of the oldest market squares, filled with the smell of fresh obwarzanki – one of the most delicious braided ring-shaped bread you will ever eat, a castle that towers over the city, many historical churches, and a cultural cocktail, perfectly mixed in spectacular unity: this is the shortest way in which Krakow can be described.
This city is on the list of must-see places when you come to Poland. It gives a visitor a perfect blend of art, culture, and social life.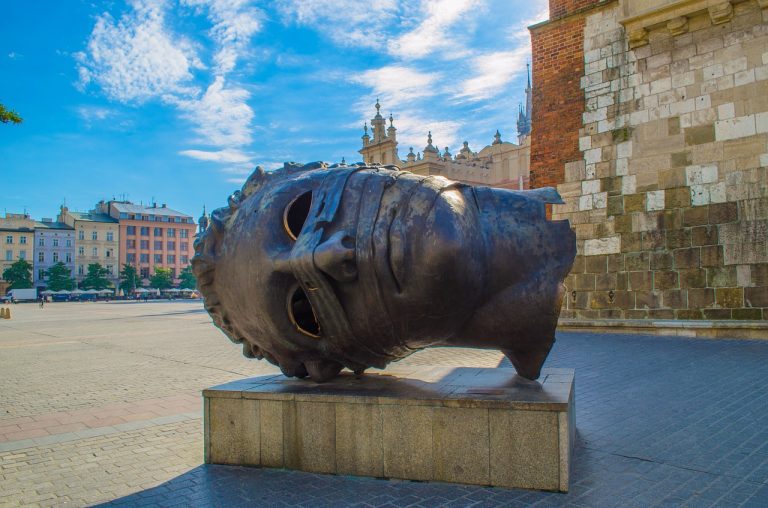 Starting with very delicious Polish food, to the stunning architecture and the world-class art collection in local museums, trust me, Krakow has it all. If you are planning to visit this city for a day or two (or hopefully even longer), here are the most important and fun things to try in order to fully enjoy Krakow's vibes, understand its history and overall, feel like a local!
Where to Stay in Krakow
Just in case you need help finding the right accommodation, I have prepared a quick help for you. You can browse the map below to find somewhere to stay, either a hotel or VRBO, if you haven't booked anything yet.
With that out of the way, let's see what the city has in store for you!
Visit Wawel Hill and Beware of the Dragon
On the hill, the most important spot in the city arises. For many years, the capital of Poland and the kings' headquarters were located here. Travelers from all around the world love to visit the castle that was destroyed during World War II and then rebuilt by the local people.
The Wawel Royal Castle is the most iconic spot in the city, also known to be the most significant site in the country historically and culturally so you simply can't miss it out on your trip to Krakow.
Also, the Wawel Royal Castle is the very first UNESCO World Heritage Site in the world and it is considered to be the largest castle in Poland. It proudly represents renaissance, baroque, and medieval styles so it's a perfect spot for those who love history and are interested in European architectural styles.
Right next to it, a cathedral was built. It's one of the best examples of gothic and renaissance architecture in Northern Europe.
While visiting Wawel hill, be careful! According to legend, there is a dragon that is still waiting for his lunch to be served.
Address: Wawel 5, 31-001 Kraków
Opening Hours: 6:00-17:30.
Price: Around US$ 4.80 for adults and US$ 2.60 for students and kids.
Go See Relish Sukiennice
Once you ticked off the list your visit to Wawel Hill and its Dragon, it's time to see Sukiennice (Cloth Hall), located in the middle of the Old Town square. It is an emblematic building of the city so you won't miss it for sure.
This building was created to protect local merchants from the rain and thieves. For hundreds of years, it was an economical center of Krakow and nowadays, the clothes merchants are long gone, but there are still sellers in the building from which you can get souvenirs.
Take a nice relaxing stroll and admire the beauty of Sukiennice. You can grab a coffee in Jan Noworolski's café located in one of the arches. Part of the building is dedicated to a painting gallery, where pictures by the greatest Polish artists from the 19th century are exhibited.
Another great attraction that Sukiennice hides, is the oldtown underground that can be visited for free!
Address: Rynek Główny 1/3, 31-042 Krakow.
Opening Hours: 10:00–12:30, 14:00–16:30.
Price: Free entrance to Sukiennice. Information about the art gallery you can find here.
Eat Obwarzanki while Enjoying the Old Town
Although Sukiennice is the heart of the Old Town, you can look around to know there is much more to see here. One of the most popular spots that surely deserves to be commemorated on your Instagram pictures is St. Mary's Basilica. As there are a lot of pigeons wandering around, you can be sure to get a great photo!
This gothic church has two characteristic towers that have different heights. Each day, at exactly noon, the sounds of trumpets fill the old town to then be interrupted abruptly.
The trumpet was supposed to inform you about the hour of the day, but also warns of danger. When Tatars were attacking Kraków, the sound reverberated in the air to warn citizens. The gates were closed before the enemy reached the city, but the arrow of a Tatar warrior hit the throat of the trumpeter.
While the Basilica looks stunning from the outside, wait until you are going to see its interior. Colorful frescos fill this church with unique vibes. The focal point of this structure are beautiful stained glass windows made by the prominent Polish art nouveau artists Józef Mehoffer and Stanisław Wyspiański.
Give yourself time to wander around the square, listening to the buzz of the chatters, the tapping of the horses' hooves, and the bells from numerous churches.
Even if you don't feel hungry, you should try the local delicacy whose history reaches the medieval era. You can get obwarzanki almost everywhere from the small food stands.
An obwarzanek krakowski is a must-try for those who love bread and for those who crave something sweetish and chewy during the day. It is a typical freshly baked braided ring-shaped bread, slightly salted and sprinkled with poppy seeds and sesame. It's golden-brown on the outside, super moist and you'll love its crunchy crust. Obwarzanek can be eaten with something sweet on top such as jam and you also might try its savory version with butter, ham, and cheese. For those who love simplicity, having it plain is always a good idea too!
Pro tip: Visit Kraków before Christmas and enjoy one of the most beautiful Christmas Markets.
Walk Through Kazimierz District
Kazimierz used to be a separate town, but when Krakow was growing it was incorporated into the area of the city. For years, this district was a place where Jewish and Christian cultures coexisted together, and where different customs mixed into fascinating wholeness.
With its original beauty, Kazimierz can easily transfer you in time. Some of the most important monuments are gothic catholic churches, seven synagogues, and two Jewish cemeteries.
Kazimierz, similarly to Kraków's Old Town and Wawel, is listed on the UNESCO heritage list.
After the Second World War, Kazimierz was almost an abandoned place. Only in the '90s, after the fall of communism, did this place come back to life. The new residents opened the first cafés and bars, and the cultural events brought tourists to the region.
Have a Drink in Singer
If you ask locals for the most atmospheric place to grab a beer or enjoy a shot of vodka, they certainly will point you to Singer. There is no better place to rest after a long walk through Kazimierz than this bar.
Singer is the oldest bar in this district. The original decoration creates a unique atmosphere. Instead of normal tables, owners used old sewing machines. There is a fireplace, a lot of candles, and dark paintings framed with patterned wallpapers.
When you choose this bar for a late evening drink you can expect that the tabletops will turn into a dance floor. The best news is: the prices are very affordable, so even if you travel with a tight budget, you can spoil yourself at Singer bar.
Address: Estery 20, 31-056 Kraków
Opening Hours: Every day 9 am-3 am
Immerse in Nature in Planty Park
As with everything in Kraków, even its city park is special. Welcome to Planty Park! It surrounds all of the old town and was created in the place of the fortification walls.
That spot is especially beautiful in Autumn when all the leaves turn yellow and red. Planty inspired some of the greatest artists, for example, Stanisław Wyspiański, who painted them at different times of the year.
While strolling through the park you can be sure that you will notice many monuments that are important for the city.
One of them is Barbican, the part of the city's fortifications and the only medieval gate that has survived until today. Nowadays, some theatre plays and cultural events happen inside the structure. You can check the program here.
Opening Hours: 24/7.
Do some shopping in 1/9 IDEA FIX
Finally, if you still have some time left, you can go shopping in 1/9 IDEA FIX.
If you are a fan of good design and fashion, you shouldn't miss this place. This store sells works by over 100 Polish artists, so you can spoil yourself with some nice clothes, applied art, or get a unique souvenir for a friend.
Even if you are not planning to buy anything, the spot itself is worth a visit. 1/9 IDEA FIX store has an industrial vibe when it comes to interior design. It welcomes everyone who wants to admire art and look at beautiful things.
Address: Stradomska 16, 33-332 Kraków
Opening Hours: Monday to Friday 11 am – 7 pm, Saturdays and Sundays 11 am-6 pm.
Enjoy Your Evening at "Pod Baranami"
Next on our list is a wonderful place with a very quirky name "Pod Baranami".
Pod Baranami, in English known as The Cellar under the Rams, is one of the most artistic places in Kraków. Founded in 1956, it is a Polish literary cabaret that used to create spectacles that criticized the communistic reigns.
Even though the times have changed, the cellar still enjoys a vivid cultural life. You can admire art exhibitions, listen to live music, and of course drink a coffee or something stronger here.
Address: Rynek Główny 27, 31-008 Kraków
Opening Hours: Every day from 11 am to 2 am
Enjoy Dinner at Old Town Restaurant and Wine Bar
After a long day of sightseeing and getting to know Polish history and traditions, it's finally time to sit, relax, and treat yourself to traditional and very delicious Polish foods.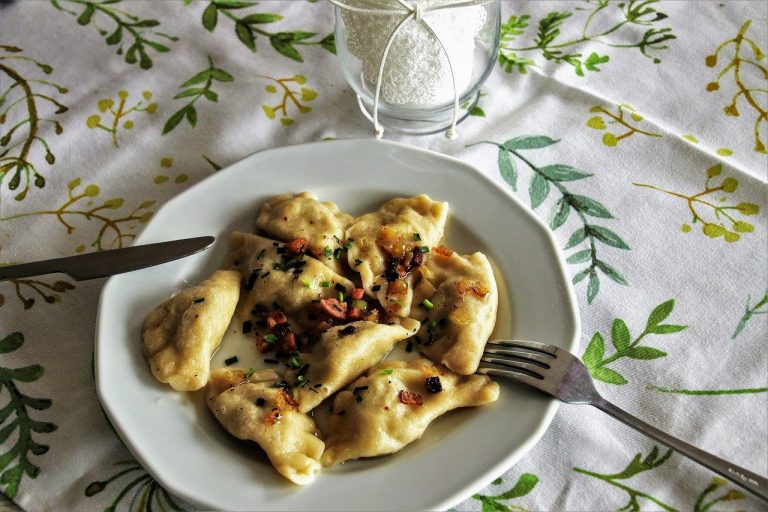 There are many restaurants offering Polish dishes and we highly recommend the Old Town Restaurant and Wine Bar. They are a pearl among Krakow spots offering the best Polish dumplings so you must try them. Are you vegetarian? Choose dumplings stuffed with potatoes, cheese, and onion. Are you vegan? Go for dumplings with a potato filling. And if you love meat, treat yourself to dumplings with meat, fried bacon pieces, and onion – so yummy!
Simply Delightful
Whether you are an experienced traveler that has seen half of the world or just started your journey, you are going to be mesmerized by this city. Kraków is simply delightful. On each corner, there is something new waiting to be discovered.
For food lovers, there are thousands of spots to be revealed, and those who adore art and culture will fall in love with Kraków. If you plan just a day or two there, be sure to visit the mentioned places to get all the essence of this city.
In case you have more time to enjoy Kraków, it is a perfect place for longer gateways. There is so much in this city that is worth discovering.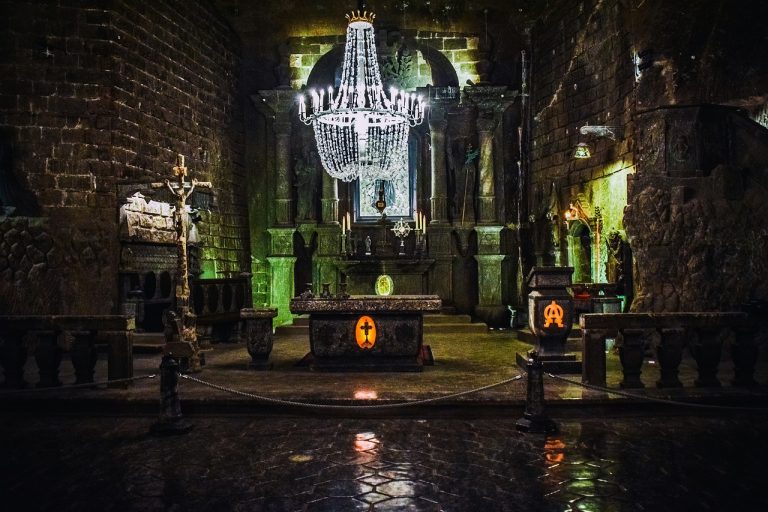 The great plus of Kraków is its location. From here you can visit many attractions located in the area. Why not prolong your stay and discover an underground Salt Mine, Wieliczka, or one of the Polish National Parks, Ojców?
If you have been to Krakow in the past, we'd love to hear about your stories and experience. Share them in the comments section below.