San Giovanni Rotondo was the next stop on my mom and I's religious trip through Europe. Before this, we had visited Rome and the Vatican City (arguably the biggest places in Italy for anyone looking to experience its religious side). Now, however, we aimed to see something a little different; something a little smaller.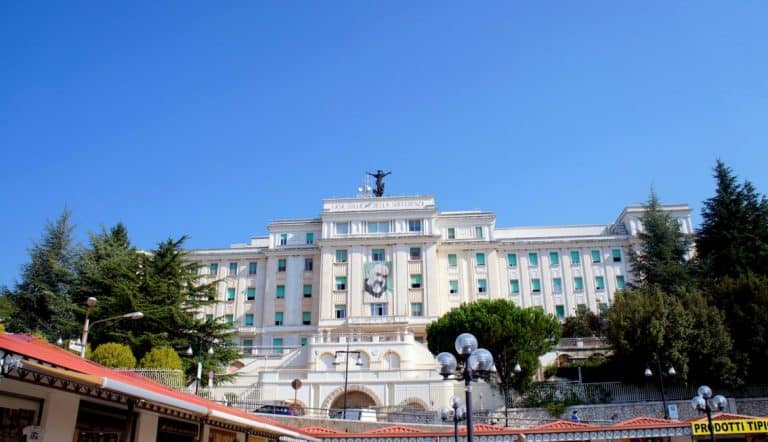 San Giovanni Rotondo, whilst small though, is still a very religious site. In fact, one of its churches is the second most visited pilgrimage site in the world, after Lourdes in France. Here's our guide to help you find your way around.
Why You Should Go There
Of course, there's the fact that it's a very beautiful place. Yet another great reason to head here is that the town is actually incredibly affordable – especially since we had just come from Rome.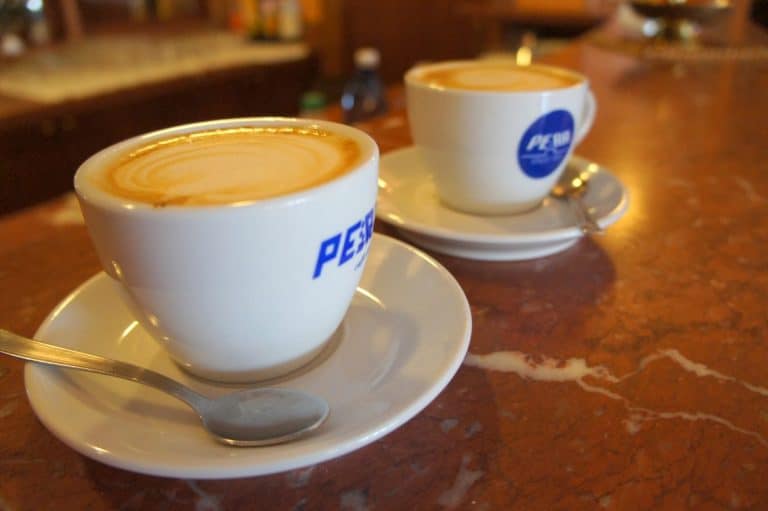 Take a cup of coffee, for instance. In Rome, we could expect to pay up to 3 euros (sometimes even more!). In San Giovanni Rotondo, however, the price was more likely to be only 1 euro.
How to Get There
There are several ways to get to San Giovanni. We opted for traveling by train. This was because it was relatively simple and easy, especially since we were coming from Rome. The train journey lasted for around 4 hours and cost us 40 euros each.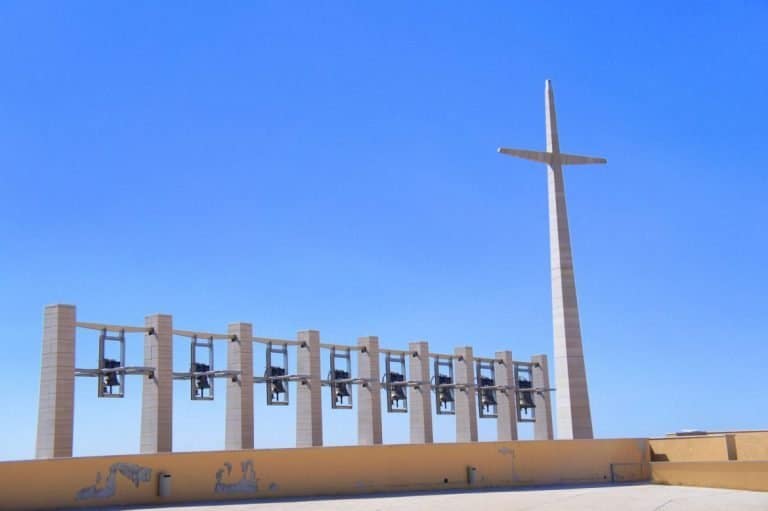 There is an alternate route to San Giovanni by bus. It's actually a lot cheaper too, costing just 20 euros. However, it also takes a lot longer – around 6 hours from what we heard. The train was just better value for money.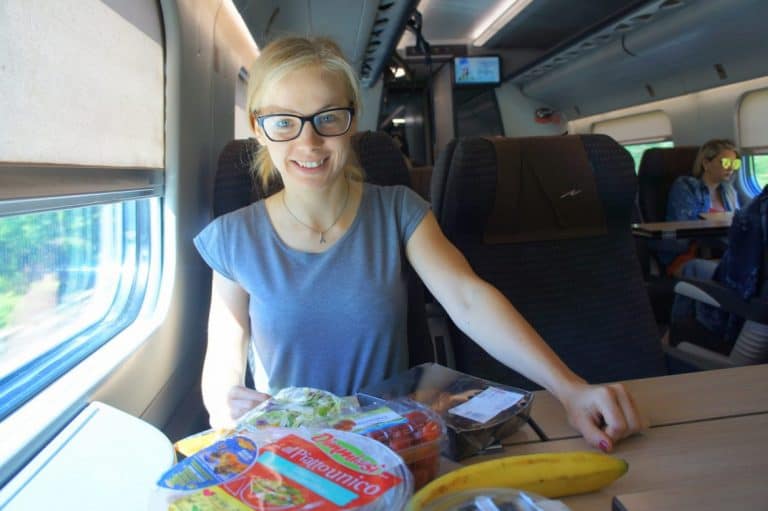 Taking the train, you'll stop at the city of Foggia. We didn't manage to explore it on the way to San Giovanni, but it looked so beautiful that we made sure to explore it for a few hours on our way back. The train will terminate here and you'll have to head to the bus station for an extra 1-hour bus ride (costing a pretty reasonable 3,20 euros). You can't buy tickets on the bus (it's a blue one), so you'll have to head to the nearby ticket office to buy them.
They will be checked on the bus, plus it's not really worth dodging a 3,20 euro fare.
Staying There
Whilst you're there, we recommend the Hotel Valle Rossa. This classic hotel is great, centrally located, and had some amazing food (and coffee). Keep an eye out for our review of the place.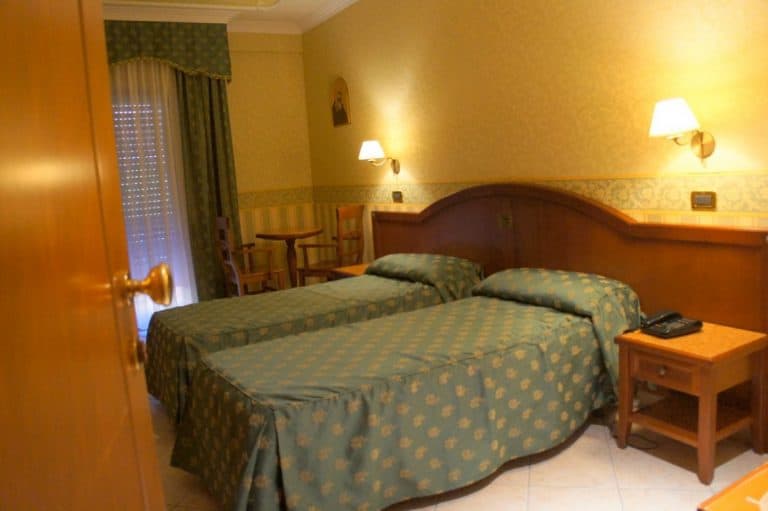 For food, there isn't too much in the way of supermarkets (there is none), but just small food outlets which make food for you. This means you're going to have to rely on cafes and restaurants for your meals (and they all close between 13:00 and 18:00/19:00). We do recommend the Hotel Valle Rossa restaurant if you're staying there.
For more options to stay in San Giovanni Rotondo, feel free to browse the map below.
Things to Do
San Giovanni Rotondo is well known for its churches, and that's the bulk of what you are going to see here.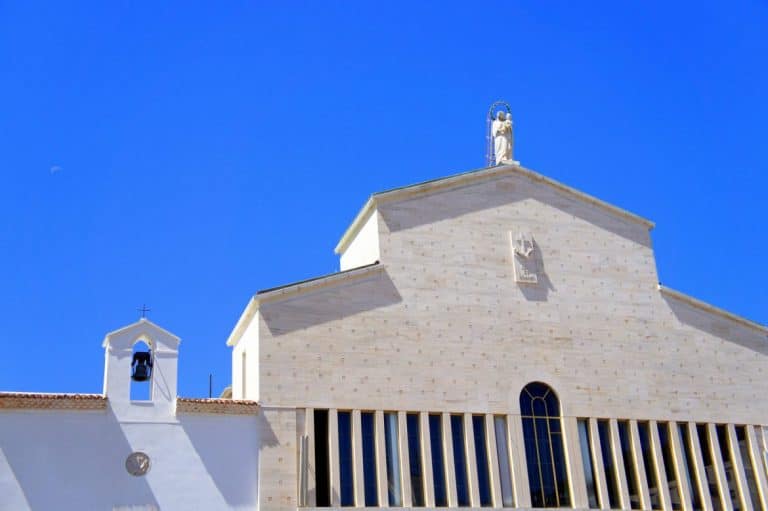 It's less about cool attractions and more about being a place to come and collect your thoughts and bring yourself together. That being said, the churches here are incredibly beautiful and worth the effort it takes to get here, even for non-believers.
Monastery of Santa Maria delle Grazia
Probably the biggest and most important place to explore in San Giovanni Rotondo, the Monastery of Santa Maria delle Grazia dates back to sometime between the 16th and 17th centuries. Its age has meant that over the years, more and more expansion projects have been put in place. Each time, the architecture has changed slightly, making this a kind of smorgasbord of different architectural styles over the past several centuries.
If you're interested in old artwork, head to the old sacristy, where you'll find three paintings, including the "Lady of Sorrows", "The crucified Jesus with the holy women and St. John Evangelist", and "Jesus crowned with thorns". All three were produced by an apprentice to Giacomo del Po – one of the 17th century's most famous artists.
Pilgrimage Church of Padre Pio
The second of San Giovanni Rotondo's big churches, the Pilgrimage Church of Padre Pio was built relatively recently. It was built in order to help aid in the influx of new believers who had come to the town. One of the most influential modern architects, Renzo Piano, was the artist behind the design of the building.
It shows when you're there. The building is very modern and very beautiful. It's really a stark contrast to the older styles of the Monastery of Santa Maria delle Grazia. For starters, the church is huge. It was designed to hold over 7000 people inside of it, so the giant arches of its design have been put in place with that in mind.
One interesting fact to note about this place is that it is now the second most visited site of Catholic pilgrimage in the world.
Church of Saint John the Baptist
Another small church worth taking a look at if you have the time. It's unknown when the foundations of this structure were originally set up, but it was converted into a baptistery in the 7th or 8th century. Small, but interesting.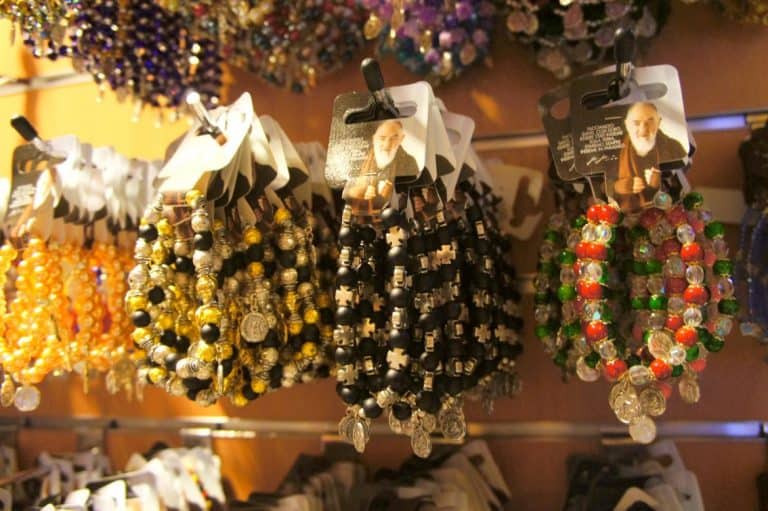 A Place to Relax and See Churches
Once you're in San Giovanni Rotondo, the place is actually very small. Don't waste money on local transport, just walk it.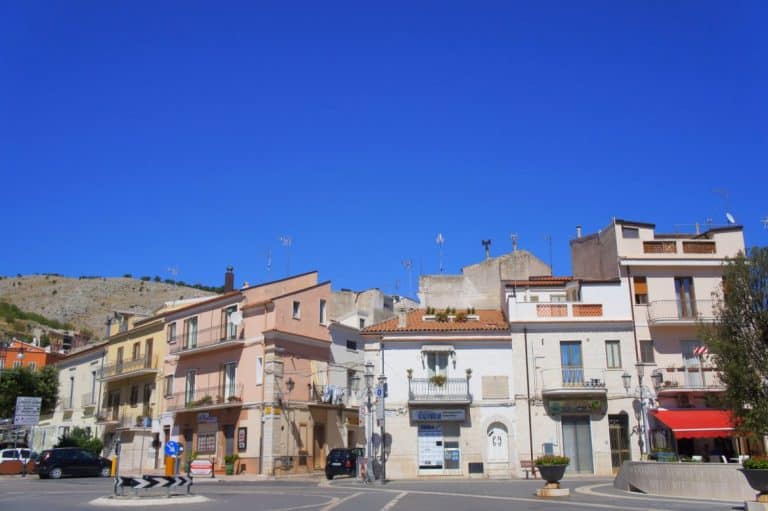 The area is really beautiful and nice to walk through, and you'll find everyone to be very pleasant (at least, we did). The majority of people here speak English, so you can get by quite easily as long as English is one of the languages you speak. Of course, they're probably better at speaking Italian.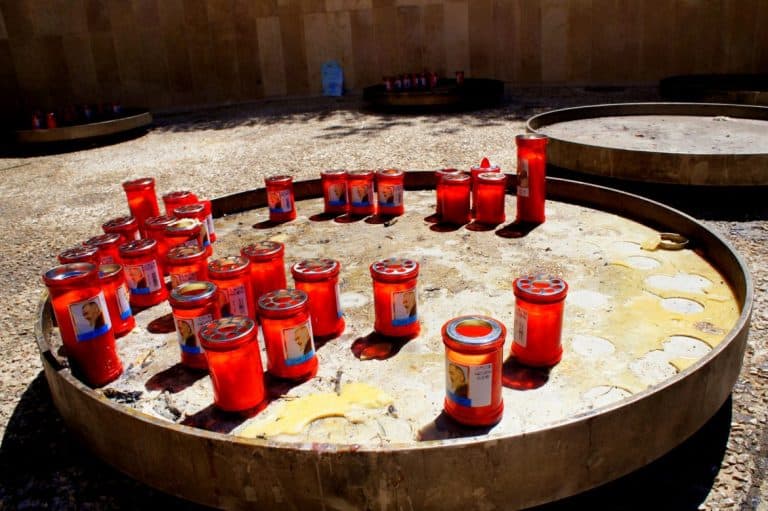 San Giovanni Rotondo is just one of those town gems, where you're able to appear out of nowhere and be accepted as though you have lived there your whole life. It's a beautiful place and the majority of people who live there are older, yet they are still as helpful as can be. It can get pretty hot though. If you're one of those people who doesn't like the heat, make sure to bring something to help cool you down!