The bustling and historical capital city of Vietnam, Hanoi, is often overlooked by it's bigger brother, Ho Chi Minh City. Hanoi embraces the past and combines it with the modern age. It is the perfect city to get a good grasp of daily life in Vietnam through its food, history, and rich culture.
The city has many things-to-do, see and smell. I created a Hanoi Itinerary for 3 days. You can follow this practical guide so you won't miss any of the most notable sights, attractions and locations.
How to Prepare for a Trip to Hanoi
The weather in Hanoi is generally divided into two seasons. The rainy season from January to September and the dry season from October to April. Be prepared for sudden downpours during the rainy season, and always check the local weather forecast.
Visa on Arrival
Once the country reopens to tourism after the pandemic, you'll most likely be able to get a Vietnam visa on arrival arranged easily prior to your plane touching down. While no tourists are allowed into the country now, this may change any moment. This guide, as well as a visa, will be very useful as soon as Vietnam reopens its borders.
A VPN to Access the Internet
Internet access in Vietnam is generally available, but you may face restrictions. But websites are sometimes blocked. You can bypass internet restrictions by using a VPN. With a VPN (Virtual Private Network), you will be able to have unrestricted internet access anywhere in the world. It also protects your passwords, bank details, and credit card numbers while using public Wi-Fi.
Travel insurance while in Hanoi
One last thing to remember is your medical travel insurance. Even though the chance is minimal, accidents or theft do happen. Travel insurance will cover your medical expenses abroad and gives you a peace of mind.
Get a sim card to navigate around Hanoi
You can order a sim card before you arrive in Hanoi. Keep in touch with friends and family while away, and use Google Maps or another navigating app to navigate your way around Hanoi.
Get a guide book
A travel guide book is a great way to get to know Hanoi better before you're even there! It's a great way to prepare for your trip, and has up-to-date advice on what to see, eat and visit.
Getting to Hanoi
The easiest way to get to Hanoi is by airplane. Both domestic and international flights are commonly available and not expensive. From Da Nang or Hue, you can take the overnight sleeper train. The journey to the North takes about 13 hours, and you can choose between soft and hard berths.
From the Airport to Hanoi
On arrival at the airport in Hanoi, you can take either the airport bus, taxi, or Grabcar. Watch out for the cab touts trying to either scam you or rip you off. Only use taxis from the official taxi stand and agree on the price before getting in. A great choice is Grab, a ride-hailing app. Install the app and get a safe and cheaper ride from the airport. You can get a sim card at Hanoi airport on arrival.
Getting around Hanoi
A lot of sights and excellent restaurants are located in the Old Quarter of Hanoi. You can walk to all the attractions and sights. If you want to venture further out in the city, you have motorbikes, taxi's and Grab available. Navigating Hanoi on foot can be daunting for first timers. Especially rush hour is chaotic and crazy. It's best to avoid walking around at the busiest times of the day.
Motorbike Taxi
Motorbike taxis, known as Xe Om in Vietnamese, are a different kind of experience and not for the faint of heart. They are available all around the city and will take you to your destination for less than $2. For two persons its generally cheaper to get a taxi.
Taxi and Ride-Hailing Apps
Taxi's in Hanoi do have meters, but they are not always used. Mai Linh Taxi, Hanoi Taxi, and Taxi CP are generally the safest options. Grab is also widely used in the city, and it won't take you more than 5 minutes to get a ride.
Day one – The Old Quarter
Hoan Kiem Lake and the Temple of the Jade Mountain
A Hanoi itinerary isn't complete without a day in the Old Quarter. At the center of this historical neighborhood lies Hoan Kiem Lake. This Lake features the picturesque Temple of the Jade Mountain on a small island. You can access the Temple and explore its grounds via the iconic red-painted bridge.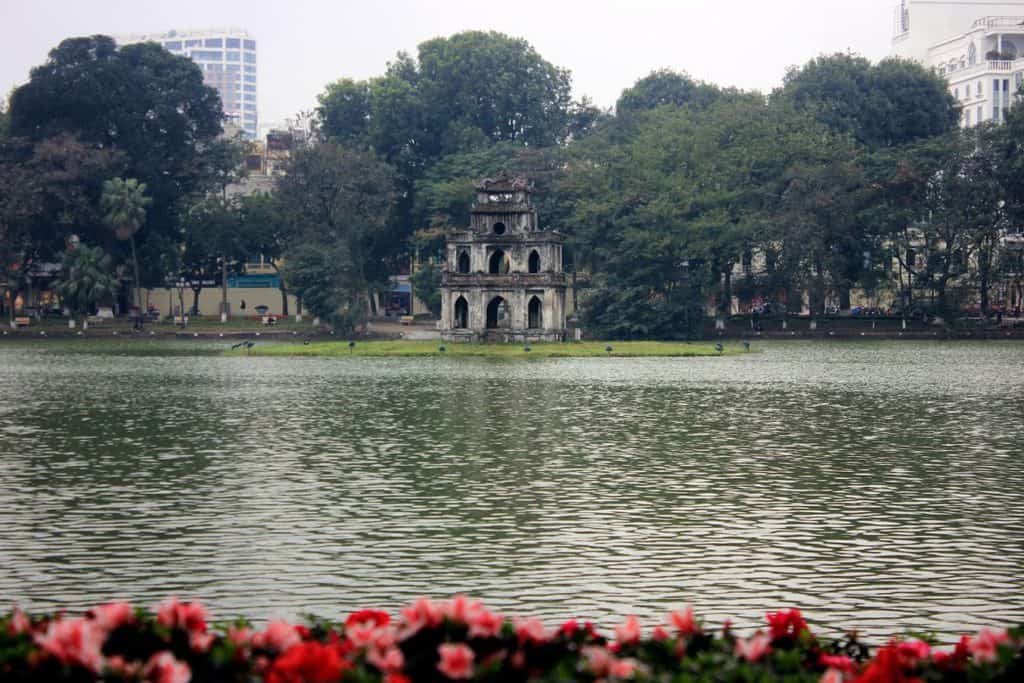 St. Joseph's Cathedral
After visiting the Temple, take a walk through the Old Quarter towards St. Joseph's Cathedral. This Neo-Gothic Cathedral is the oldest church in Hanoi. It has a striking similarity with the Notre Dame in Paris.
If you're feeling hungry, look around the church for small bakeries serving Banh Mi. This is a traditional Vietnamese baguette filled with a fusion of various meats and vegetables. Place your order, have a seat at a (small) table, and wait for a homemade and delicious local lunch.
Hoa Lo Prison
Within walking distance from the Old Quarter lies the Hoa Lo Prison Museum. This former prison now tells the stories of former POWs during the Vietnam war. Also known as the 'Hanoi Hilton,' it has an eerie feeling when walking around and will leave a lasting impression on you.
I recommend you to rent an audio-guide. The audio stories feature former prisoners and provide a more in-depth lesson of the horrors of war.
The Famous Train Street
Featured on lots of pictures is the famous Hanoi Train Street. On the railroad itself, you can find various shops, bars, and restaurants. Enjoy a drink or a bite, with a train passing by right next to you.
Hanoi has recently started enforcing a tighter regulation on Train Street. Visitors are now only allowed along the tracks accompanied by the owner of a bar or restaurant. To get to Train Street, wait at the barricade for a shop owner to approach you and follow him to his shop and have a drink. Bring a GoPro to get some fantastic shots of the train!
Hanoi Night Market
The Hanoi Night Market is packed with shops selling souvenirs, clothing, and street food. It is a great place to have some authentic Vietnamese dinner. Walk along the stalls and try some of the local favorites such as Pho Bo or Bun Cha. If you want to buy some clothes or souvenirs, prepare yourself to bargain, as is customary at night markets in Vietnam.
Night markets are crowded in Hanoi and pickpocketing does happen. Leave your valuable belongings in your hotel or hostel, and only carry a minimum amount of cash on you. Always be wary of your environment.
Day two – The Home of Ho Chi Minh
Ho Chi Minh Mausoleum and Ba Dinh Square
Ho Chi Minh is one of the most important historical figures in Vietnam. The body is preserved in Hanoi in his Mausoleum. Visitors can visit the Mausoleum along with locals who go to pay their respects. The only downside are the opening hours and the possibility of long lines. The Mausoleum is only open in the morning and don't go during the weekends to avoid the crowds.
Thang Long Imperial Citadel
The Thang Long Imperial Citadel is a massive complex. It consists of various ancient buildings, towers, and bunkers. It's an oasis in the hustle and bustle of Hanoi, and you can spend a couple of hours exploring the entire complex.
If you plan to visit Hue, I recommend skipping the Imperial Citadel in Hanoi in favor of the Hue Citadel. You can instead marvel at the collections of the Fine Arts Museum located around the corner.
Temple of Literature
Down the road of the Imperial Citadel lies the Temple of Literature. A clean and serene temple with landscaped courtyards, many shrines, and a beautiful gate. The Temple of Literature offers a great insight into Vietnamese culture, history, and way of life. Find yourself a quiet spot in one of the courtyards, and watch locals go about their daily prayers. Some visitors have complained about being short changed at the entrance, so be aware and count your change before walking into the temple.
Hanoi Street Food Tour
After all that sightseeing you will be hungry. The best way to explore Northern Vietnamese cuisine is by joining a street food tour. There are plenty of options to choose from, but most tours will cover the same kinds of dishes. The guides are enthusiastic and love to share their passion for Vietnamese fare.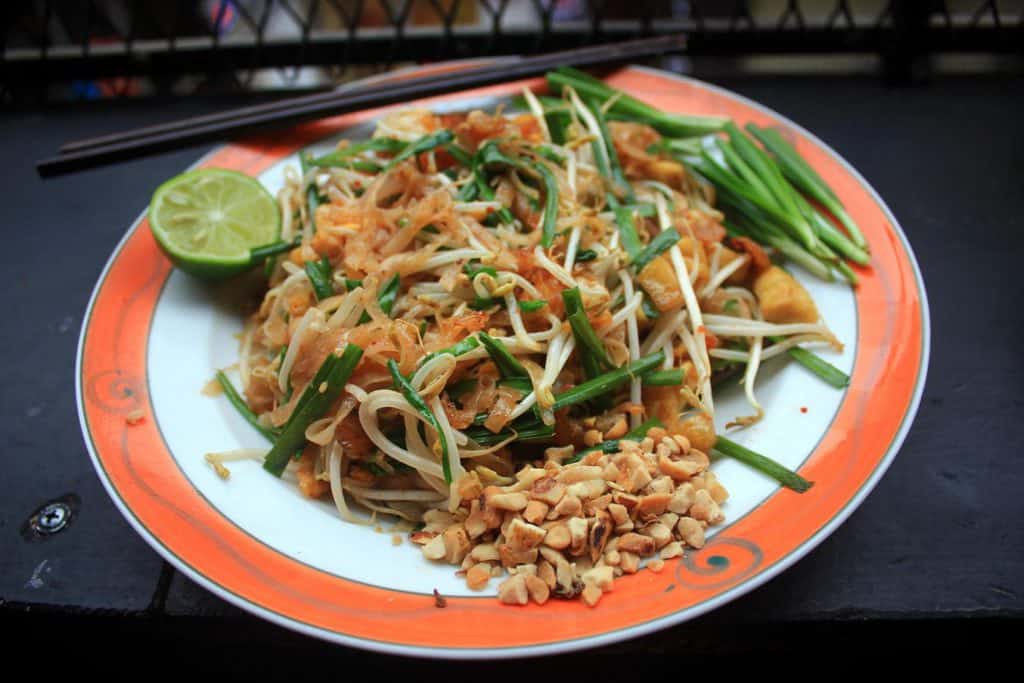 Day three – The Vietnamese Way of Life and Water Puppets
The Vietnam Museum of Ethnology
The Vietnam Museum of Ethnology is a 30-minute drive from the Old Quarter. But it is well worth the journey. Get a Grabcar or taxi and head towards the museum. The interior of the museum consists of cultural exhibits, but the gardens are the real gem. Immerse yourself in the Vietnamese way of life by entering and exploring around 20 life-size traditional buildings. You will get a glimpse of life in rural, historical Vietnam.
Coffee at AHA Cafe
AHA Cafe is a real local favorite! This is the most popular coffee store chain around Hanoi. Live life the Hanoi way and order some authentic Vietnamese coffee while sitting on low chairs. Bring some sunflower seeds to eat, like all the other customers.
Attend a Cooking Class
Impress your friends and family at home with some Asian delights!
Although some of the dishes in Vietnam are the same everywhere, the food differs around the country. Attend a Vietnamese cooking class and learn the secrets from real chefs. The course takes a couple of hours and covers various dishes.
Watch a Water Puppet Theatre Performance
No Hanoi Itinerary is complete without a visit to the Water Puppet Theatre. Enjoy a 40-minute theatrical show displaying the Vietnamese heritage. The stars of the show are the water puppets accompanied by local music.
The Water Puppet Theatre only accepts cash, and it can get quite busy during the evening. I recommend you to buy your tickets in advance or even the day before to get the best seats in the theatre.
Food in Hanoi
The cultural capital of Vietnam has plenty of options to choose from. You can choose to have a seat at a local street food place, or indulge in some world-class fine dining. Hanoi is an upcoming foodie paradise. You can find most of the restaurants and Hawker stalls all around the Old Quarter. Do be careful with street food, as food poisoning can happen. Only eat at hawker stalls if the locals are there!
Don't miss out on popular dishes such as Pho or Bun Cha. You will find a hawker serving local fare on every street corner. Vietnam used to be a French colony. Savor your sweet tooth with tarts and cakes at S'Patisserie, a famous bakery.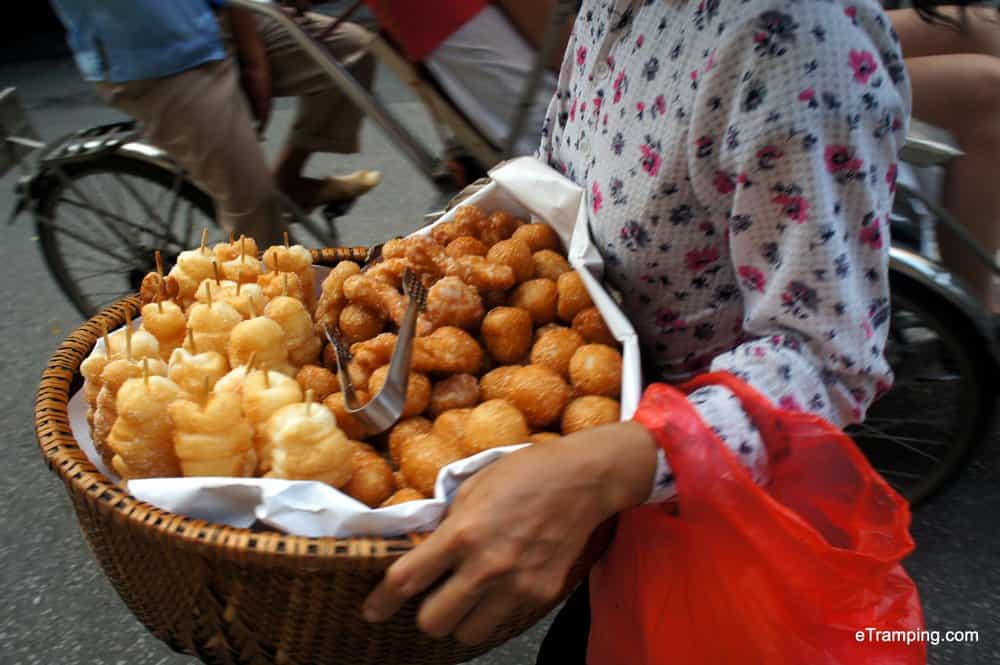 Where to stay in Hanoi
Most of the hotels are in and around the Old Quarter, close to the sights and restaurants. Hotels are surprisingly affordable. You can choose from small boutique hotels to luxurious global brands. The only downside in Hanoi is the noise in the city centre. Traffic can make a lot of noise. Bring earplugs if you are a light sleeper or ask for a room at the back.
Budget Accommodation
Backpackers have various options available all around the city. A great place to stay at is the See You At Lily's Hostel, located near the Cathedral. Hanoi is the perfect city for travelers on a low budget, with low priced accommodation and fantastic street food.
Mid-range Boutique Hotels
Many of the buildings in Hanoi are long and narrow. This creates some impressive architecture, especially for hotels. Hanoi has many boutique hotels for mid-range budgets that offer fantastic service and value for money. Essence Hanoi Hotel & Spa is one of the stars providing chic and affordable lodging.
Luxury stays
As with most more prominent cities, you have plenty of high-end hotels available. Most of the typical luxury brands have a hotel in Hanoi, but for a more authentic experience, stay at Hotel de l'Opera. This stylish hotel has beautiful French colonial architecture and is located right in the heart of Hanoi.
Avoid being scammed in Hanoi
As is the case in most cities, Hanoi also has some scams. Use your street smarts and avoid these common scams.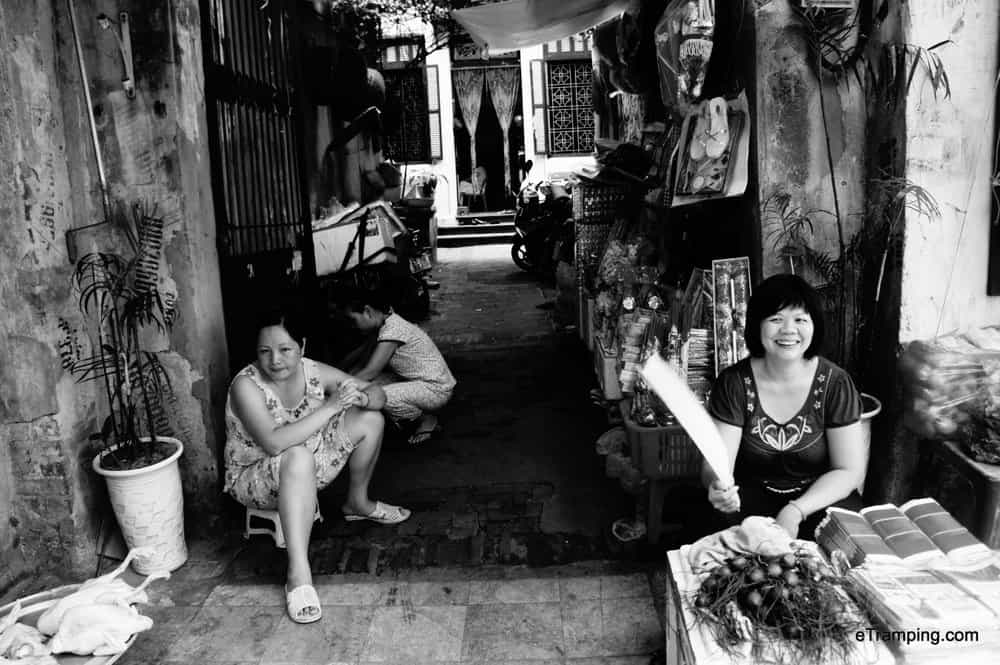 Shoe repair scam
It is possible to get approached by a man pointing at your shoes. He will try to remove your shoes to 'repair' them. If you allow them to do it, you will get hit with an expensive repair bill. Keep on walking, and don't let anyone touch your shoes!
Don't accept free donuts
Don't accept anyone offering you a free donut. The scammer seems friendly at first but will pressure you into buying donuts from them. You end up paying a lot more than you would for some delicious pastries at a bakery.
Use your street smarts
Be wary of your environment. This doesn't mean you can't enjoy your holiday. If it doesn't feel right, don't do it and always trust your gut instinct.
Where to go next?
Halong Bay is a popular place to visit after Hanoi, regarded as one of the wonders of nature, and it's not expensive to go travel from Hanoi to Halong Bay. You can also catch a sleeper train or cheap flight to Hue or Da Nang and explore central Vietnam.
Are you feeling adventurous? The Ha Giang Loop is a great way to explore the tiny villages of the North and has some truly amazing landscapes.