Belgium may be a "melting pot" of different countries and culture from around it, but it's managed to bring together those different elements in a unique and beautiful way. It has taken the Germanic seriousness of the North and combined it excellently with the romantic nature of the south. Brussels, as its capital, has taken on the best of all of those things and brought together a city which deserves to be explored.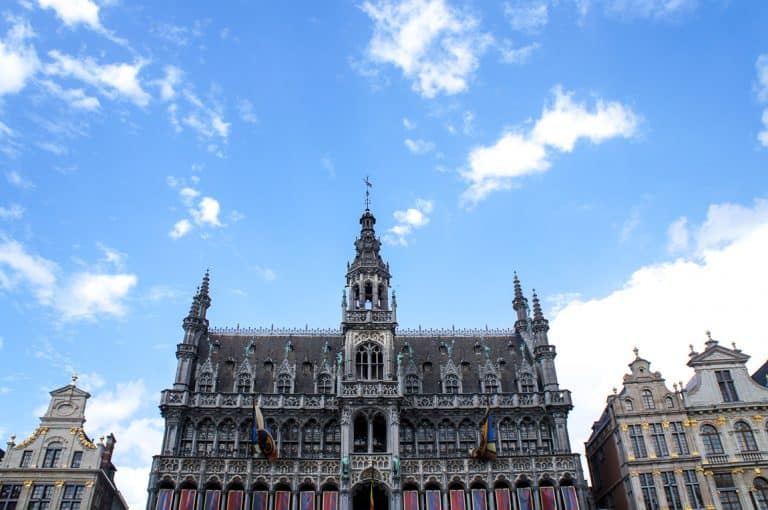 But we know what it's like. Sometimes you're in a rush. Sometimes you're just passing through. Even if you're passing through though, Brussels should still be seen. That's why we've put together a guide to exploring Brussels in 24 hours.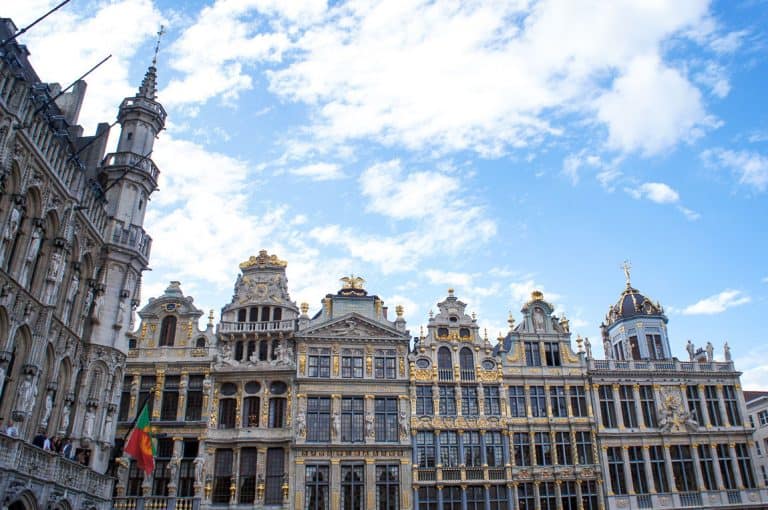 Below you'll find what we think are the city's most symbolic activities and adventures, so you'll be able to make your way through Brussels in 24 hours.
Munch on Some Belgium Waffles in Brussels!
First up, make sure you try Belgian Waffles (and other Belgian street goodies) during some part of our day in Brussels. Belgium is famous for its waffles (which you hopefully already know about). They are available throughout the city at stalls and in restaurants. We recommend heading to a stall for a bit more of an 'authentic' Belgian waffle eating experience, but it's really up to you.
Pretty much as soon as we got there we found a place to buy some of the waffles from. We marched right up to the stall and threw our money on the counter like a couple of travelers who had journey miles by foot, just for the legendary cuisine we were told exists here.
Buy at the Grote Markt and Grand-Place
The main square in Brussels, there's usually something happening here. It's a great place to visit if you're doing Brussels in 24 hours, regardless of whether there is an event though. From the Square, you'll be able to see some of the city's trademark architecture, and incredible views of the grand palace. There's also the unique Niedermerckt, where you can buy French wine and German beer.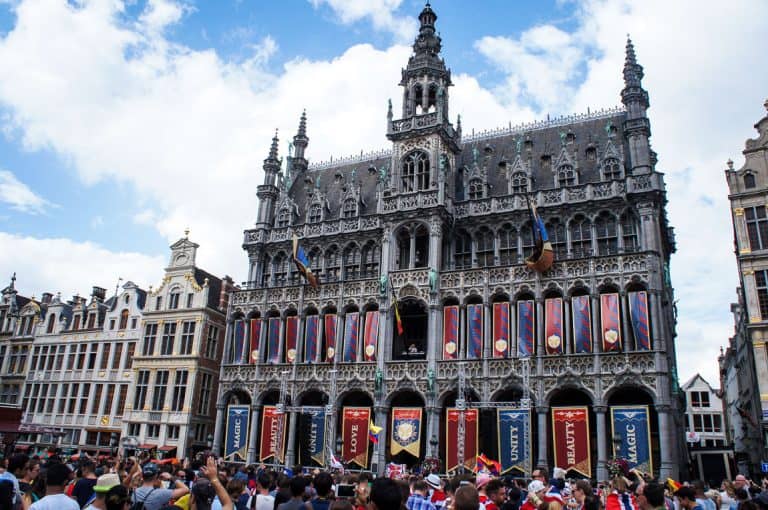 We just happened to show up when the Brussels Summer Festival was taking place. It seems like a pretty decent music festival. We walked in on it and stuck around for a while. There was even a live DJ.
If you're heading to Brussels, check out what events are taking place in the city before you arrive and see if you can't organize your trip around something. They're a great excuse to blend in with the locals for a while.
Climb the Town Hall (Hôtel de Ville)
Next, make sure to head over to the Town Hall. Just next to the City Square, the structure dates back to 1402 and is one of the city's most famous architectural attractions. If you want a great view of the city, you can always enter and climb the Brabantine Gothic tower to enjoy views of the city from a height of 96 meters. It might not seem like a lot, but the city's architecture makes it worth it.
Relish a Bite to Eat
Everyone needs to eat, it's just human nature. Well, we think we found one of the best places in the city to sit down, have a bite to eat, and gather your thought for what you're going to do next. The place is called Relish.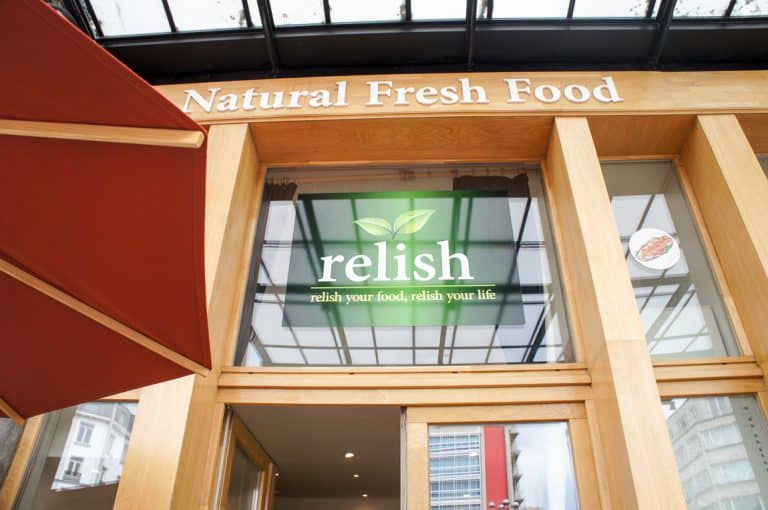 Relish is a café with great customer service, brilliant wife, and a well-needed cup of coffee. If you're looking for a place to charge yourself up (just like we were), we can't think of anywhere better.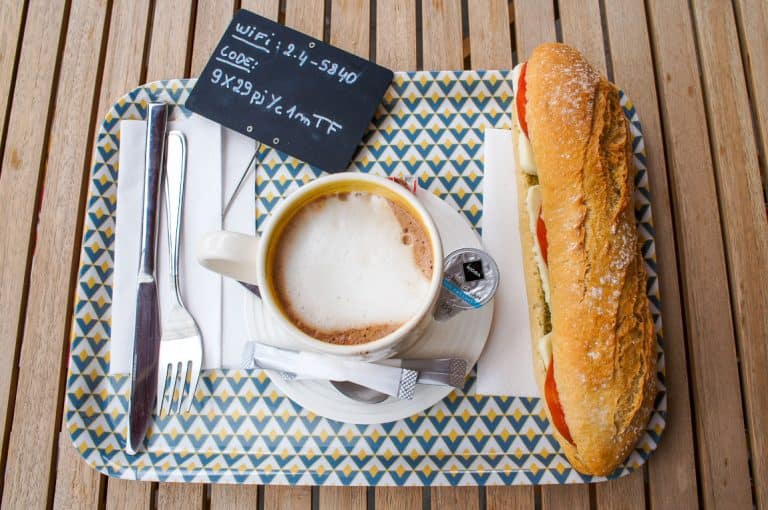 If you find somewhere else in Brussels though, let us know! We're always about good places to take 5.
Sneak a Peek at the "Pissing Boy" Statue (Petit Julien)
Despite the somewhat unfortunate name, the "pissing boy" is actually one of Brussels most famous attractions. If it were in our hometowns, we are sure it would be surrounded by giggling schoolchildren, however, in Brussels, it's entirely respected. Who knew doing your business in public could get you so much fame – especially if you're a statue!
Make sure that you take the time to check this guy out! It's an important part of the city and definitely a quick visit if you're trying to do Brussels within 24 hours.
Dine at the Rue des Bouchers-Beenhouwerstraat
During the evening, make sure to head over to the Rue des Bouchers-Beenhouwerstraat. This 'street' offers a lot of great food and wine for those looking to have a nice evening of traditional Belgian dining. Saturdays are incredibly busy, so if you're looking for a bit of peace and quiet, head during a weekday.
Be careful of the waiters. A lot will offer cheap menu items until you sit down and say that they don't have any of that item left. Try to make an agreement on price before you sit down if at all possible. Still, this is the perfect place to end your Brussels in 24 hours adventure.
Find a Cozy Accommodation
For those who are planning to stay longer in Brussels, we recommend finding the right accommodation. You can get a very affordable VRBO nest or a cozy room at the hotel nearby the city centre. There are plenty of options, more or less expensive and you can explore them by browsing the map below.
Our Experience
Maybe it was the fact that there was a music festival on when we were there, but we thought Brussels was an incredibly lively city. The streets were beautiful and everything we looked at just encapsulated the amazingness of the city.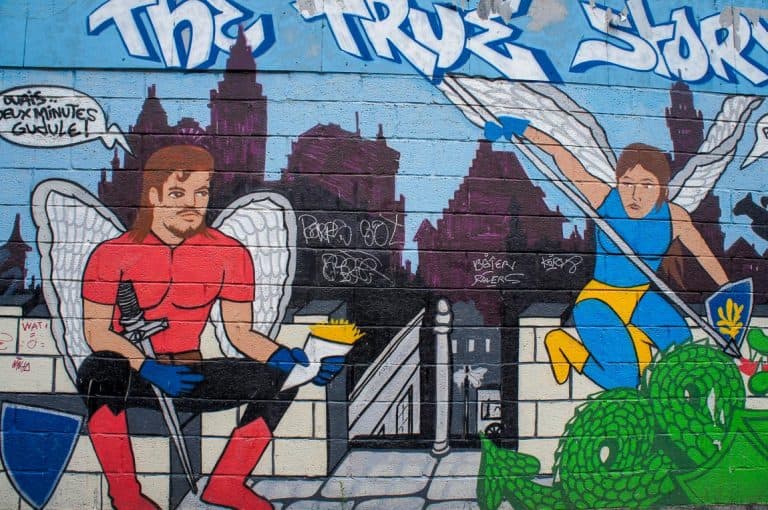 This was especially true when we visited the Grote Markt and Grand-Place. The whole square is surrounded by amazing architecture and incredible buildings.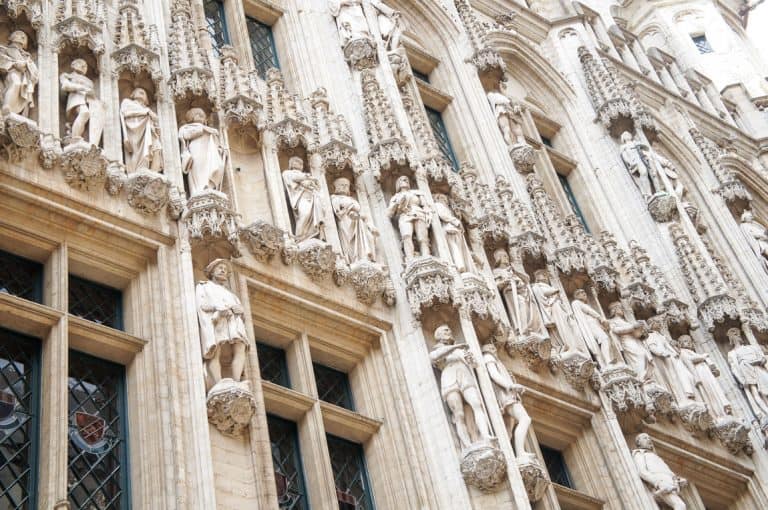 Whilst Cez didn't like the Belgian waffles, it was still a good experience. "Too sweet," he said, "I prefer the waffles back in Poland."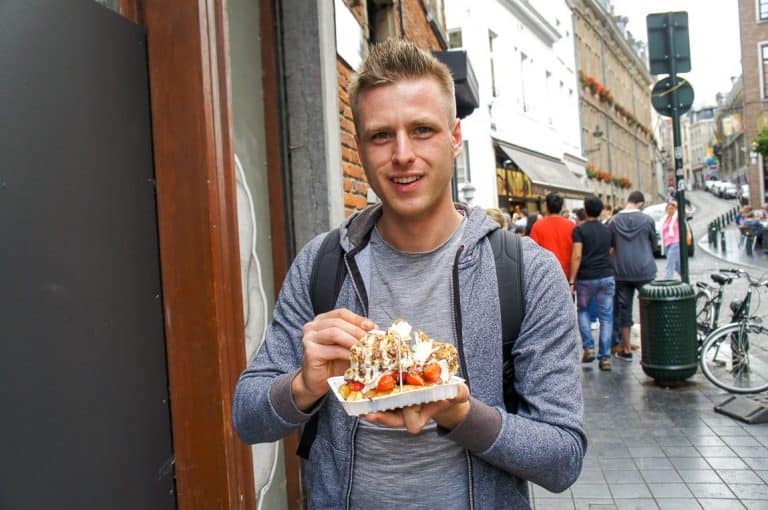 He didn't have seconds. I, on the other hand, loved it. Maybe it was the fact that despite knowing he wasn't too fond of things which are too sweet, he went for the one with all the trimmings. Nutella, strawberries and whipped cream with crumbled nuts. Yum!
One thing we will say about the city was that there was a noticeable army presence within it. It wasn't really very uncomfortable, and no one stopped anyone or anything, but it was a little strange.
Overall though, the city was an interesting place to explore and well worth the trip, we highly recommend it!