After my mom and I had finished looking through Warsaw, we headed on towards our next (very special) destination: Medjugorje. Knowing that we were going to be staying here for a few days, I thought it would be nice to treat my mom to a nice hotel. That hotel was Hotel Grace.
Located in Medjugorje, Hotel Grace is not one of the cheapest options and probably isn't for people looking to go on a budget trip. It is more of a 'spend and be happy' experience. It's where you can have a few days to splash out and live somewhere really nice; relaxing and spending some down time.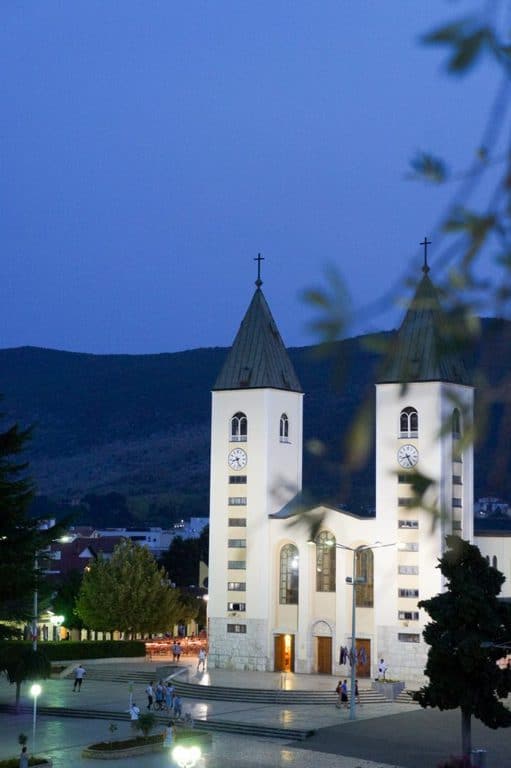 We picked the area because of the attached local religious significance. This trip aims to cover three religious areas in three countries, this was just stop number one and we thought it was lovely. In fact, we thought it was so lovely that I decided to write a review of it to share with you guys. That way, next time any of you are visiting Medjugorje, you'll know one of the best places to stay.
With a Twist of Coffee
First of all, before we get into the review proper, it's time to – in keeping with our mission to find the best coffee during our trip – tell you about our experience trying the coffee at Hotel Grace. How was it? Well, it was very good. We were dipping our chocolate croissants into our espresso coffees, which was a great discovery and trust me, a life changer!
I went for a White Americano, whilst my mom went for a Cappuccino. It was pretty good compared with the rest of the coffees we tried in the rest of the city and it was a great wake-up drink to have along with our delicious breakfast.
Room Booking and Check-in
We booked up a room for two nights whilst we were in Medjugorje. The whole process was incredibly easy and the staff was very helpful. Once we arrived, it was easy to spot the hotel from the bus station. In fact, if you follow the same route as us, it's located right next to the Saint James Church.
Check-in was also easy, with them helping us to sort out our room and making sure that any questions we had were answered. They also made sure to check if there were any extra amenities we would need. We didn't ask for anything, but the fact that they asked was a nice touch.
The Room
The room itself was wonderful. It definitely lived up to the rest of the hotel's reputation as being one of the most beautiful places I have
ever taken my mom to. The room was clean and looked great, whilst the bed itself was soft and easy to sleep on. We were worried that the linen might be a little old seeing as how this is such a popular destination, but it wasn't. It felt incredibly fresh.
On top of everything else, my mom absolutely loved the floral patterns on the beds and all the different furniture. It added a classy touch to the place, which just made it that extra bit special. The décor was very different than the normal décor which is seen in hostels and on budget trips. It definitely made us feel like we were 'splashing out a bit'.
The room even had a balcony, which was perfect for us. It gave us some space to do a little workout in the morning once we woke up. We followed some HIIT YouTube workouts, but we're pretty sure almost any workout routine would work here due to a large amount of space.
The Hotel Atmosphere
The atmosphere in the hotel was really nice. As soon as we arrived and were helped by the amazing (and really professional) staff to get our room and belongings sorted, we went for a bit of a wander and look around.
The décor throughout the hotel was really nice and matched up with the room. We also found the views from the terraces really nice. Towards the lobby, there were several statues of the Virgin Mary, which we took a few pictures of. There was also a nice gift shop where we grabbed a few things for family back home. Definitely worth it.
One thing which did stand out was how incredible the staff were. I mentioned it before, but it really does need stressing. They helped a lot every step of the way once we arrived. They were unbelievable attentive to our needs and wanted to help us every step of the way. They even recommended that we go to Medjugorje at the beginning of August (1-6) for the Youth festival. That made my mom feel young again!
The Hotel Food
We have to say, whilst the coffee here was pretty average, ordering some chocolate croissants and then dipping them into a couple of cups of espresso was dreamlike. Definitely one of the best combos on offer in the hotel (or anywhere). Of course, no one can live off of chocolate croissants and espresso shots. So, we had to order something proper.
We got the Pizza and some salads. Definitely worth it. The Pizza tasted rich and was packed with the right tastes of tomato and cheese (I've had pizza which had basically no tomato sauce and it's horrible). The salads were also excellent when it comes to salads.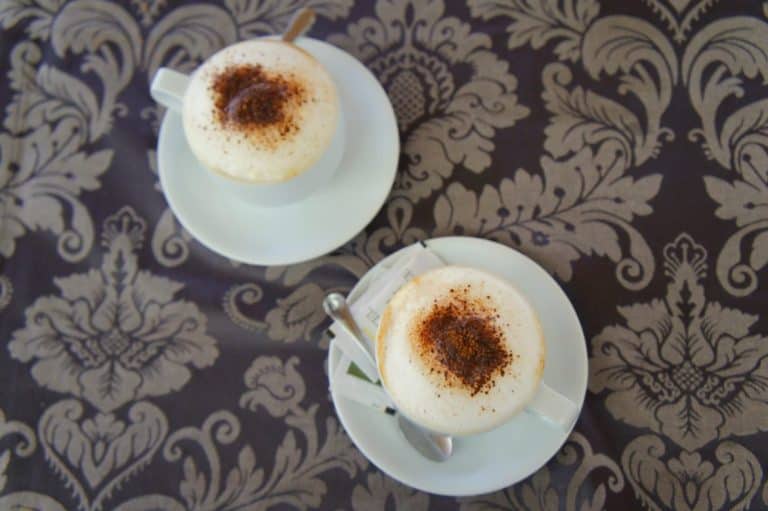 The best food Hotel Grace had to offer though was in the morning. The incredible breakfast! They had everything you could imagine, from an English breakfast to croissants, fresh fruits, bread and boiled eggs. Also, lots and lots of decent tasting cappuccinos. The whole thing was served quickly, was fresh and, most importantly, incredibly yummy! Very possibly one of the best hotel breakfasts I have ever had!
Nearby Attractions
As one of the places on my mother and I's trip, the place had some religious significance, meaning that the nearby sights were religious in nature. For those looking to visit Medjugorje without the religious twist, it's still a beautiful and quaint town with a couple of great trekking hills around it, but maybe there is more of an emphasis on religion here.
Medjugorje's Risen Christ Statue
It might not be an official pilgrimage site, yet every year, it's part of a pilgrimage made by millions of Christians every year to this small town. Medjugorje's Risen Christ statue is a great sight to see and one that anyone who is traveling to the town of Medjugorje should include on their itinerary. The statue depicts Jesus with his arms outstretched and has also been the subject of much speculation in recent years after some fluid seemed to seep from inside the statue.
It's just short distance from Hotel Grace and can be reached within just 6 minutes by walking. That makes Hotel Grace one of the best spots to start from.
The Church Of St.Jacob Apostle-The Guardian Of The Pilgrims
The church of St.Jacob Apostle-The Guardian Of The Pilgrims in Medjugorje, known locally as Stara župna crkva sv. Jakova is home to two church towers and a unique design. It's a good place to visit since you're in such a holy town and really helps to complete your experience.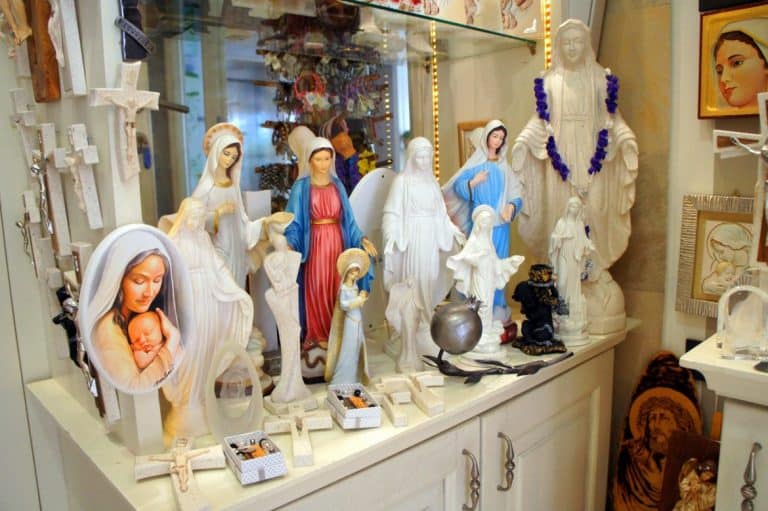 Medjugorje are Krizevac Hill
Also known as Cross mountain, this holy pilgrimage sight is another of the places which the town is famous for. As the highest mountain in the area, it can be a bit of a hike up to the top of it, but it's definitely worth it. The sights from the town are incredible, whilst the history behind the place is fascinating.
Before the cross was completed, the town was said to have suffered from many storms and ailments. They struggled and struggled to complete their own cross and eventually, they did. Despite a long period of hardship and struggling, once the cross had been completed, those storms stopped. The cross now stands at the top of the hill to this day as a sight of their faith and to protect the town.
Great Place to Stay
We were both glad to stay at Hotel Grace during our trip. It was a really nice experience for both of us and led to two nights of relaxing and proper sleep. If you're ever in the area and looking for a place to stay, we have to recommend the place. It's not just the helpfulness of the staff, not the nice décor and plush bedding which you'll enjoy, it's also the incredible breakfast!
Overall, we give the place 5 out of 5. It was comfortable, and in great reach of the attractions, we wanted to see. In fact, for practically everything we just had to walk. On top of that, the hotel staff was incredibly helpful when it came to directions and showing us where to go. I'm sure we would have gotten lost without them. If I'm ever back in Medjugorje, I know where I'll be staying.
Would you stay at Hotel Grace when visiting Medjugorje?