Seoul, the Cosmopolitan Capital with a Low Price Tag
I got a little ahead of myself I thought. Seoul for under $25 a day was simply not possible! Turns out, I just wasn't thinking hard enough. When we think of budget destinations across the planet, we almost immediately rule out first world nations without even exploring if it can be done on a budget. While I am still waiting for someone to show me how to roam around Italy on a couple of euro a day, here in Asia, everything is affordable, even in the richest of nations.
Thankfully, trying to keep spending to a minimum in Seoul doesn't mean keeping your sightseeing to a minimum. In fact, most of the best things to do are actually extremely cheap or free. With a little savvy, foresight and memorization of this post, you too can explore the capital of South Korea for $25 a day or less.
What Should I Do in Seoul?
Gyeongbokgung Palace
The #1 thing I recommend people to do in Seoul is to visit Gyeongbokgung Palace, and on a budget, the recommendation is no different. You can spend hours exploring the king's 600 year old home by gazing at his throne room, looking at his wonderful pavilion pond, or checking out what's for dinner in the many fermenting pots still in use today!
Cost: 3000 won / 2.70 USD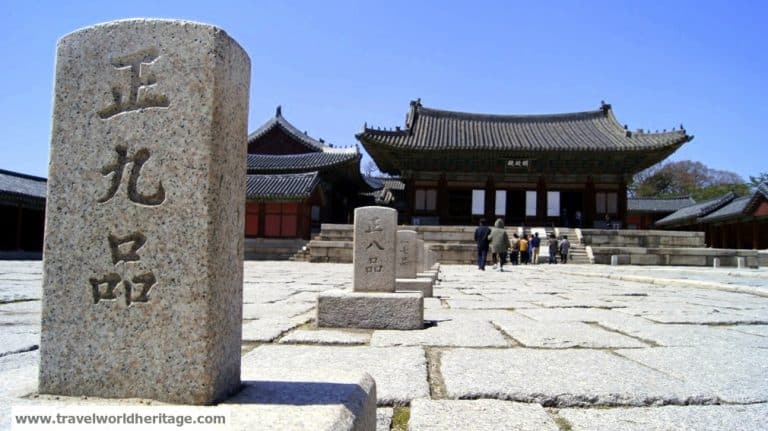 Sejong-ro
Cross the street into Sejong-ro and walk along the statues of the two greatest heroes of Korean history, King Sejong the Great and Admiral Yi SunShin. As one of the main city squares, there always seems to be something going on in this area.
If you haven't heard of either of these historical characters, shame on you, but here is a little history lesson! Sejong is credited with creating the Korean writing system known as Hangeul. The Admiral on the other hand, is credited with having pulled one of the biggest naval upsets of all time, destroying a Japanese Armada of 333 ships with 13 of his 'turtle ships.'
Cost: Free
Sejong and Admiral Yi museums
Good! Familiarize yourself with Korean history at the Sejong and Admiral Yi museums, located directly underneath your shoes! Quite literally, those museums are located underground beneath Sejong Street with the entrance conveniently located behind the large golden statue of King Sejong the Great.
Foreigners can be taught to write their name in Korean in traditional Korean paper known as hanji and take it home as a memento.
The museum also has a 4D theater to convince you of how awesome Admiral Yi was. The hilarious portrayal of the Japanese as nearly demon-like and their shock of Yi's awesomeness is reason enough to watch the 15 minute flick.
Cost: Free, Free and FREE!
Now that you have spend a whopping 2.70 and walked around all day, it is time to eat.
Here's an alternative Seoul itinerary just in case you actually have some budget to spend.
What should I eat (and where) in Seoul?
Eat Korean food…seriously! This goes without saying, but I feel I must. In Korea, foreign foods come at a premium, and with the cheap and amazing local dishes available, why would you eat anything else in Korea.
Head towards Jong-no to have a local meal at an affordable price. While the more tourist oriented 'Insadong' area is closer, I have never had an amazing meal there, and it comes at a slightly inflated price (Koreans don't really know how to jack up the price though). Jong-no is still within walking distance of the museums and palace, so it shouldn't be much of a hassle.
Try jaeyukdopbap / mixed pork with rice / 재육덮밥, kimchi jjigae / kimchi soup / 김치찌개, or my all-time favorite ppyeo haejangguk / backbone soup / 뼈해장국. They are all amazing, so try them all. If you are a bit more adventurous, check out these lists of Korean foods to try! (list 1, list 2, list 3).
Cost: Appox. 5000 won for most meals
Where should I sleep and what should I dream of in Seoul?
While I can't help you with the dreams, there are plenty accommodation options. If you are looking for the free route, you can either couchsurf, or teach in Korea like me where housing is provided by the employer!
Let's get serious though. Not everyone is into couch surfing, or starting a new life in Seoul just to save a couple of bucks.
Although the cheapest possible accommodations are for 10,000 won in the foreign district of Itaewon, let loose a little and spoil yourself by spending an extra 2000 won and staying in the nightlife hub known as Hongdae. If you are into a good nightlife that won't leave you broke, this is the place for you.
Total cost: 12,000 won
Where should I get my drink in Seoul?
Probably the real reason why you are reading this article right? My favorite thing about going out and having some drinks in Seoul is how inexpensive it could be compared to pretty much any other developed country. Since you will be staying in the Hongdae area, take a stroll in the neighborhood for some drinks and fun. Just so you don't get confused though, while everyone calls it Hongdae, it is short for Honggik Daehakkyo (Honggik University) and is located on the green subway line 2, exit 9.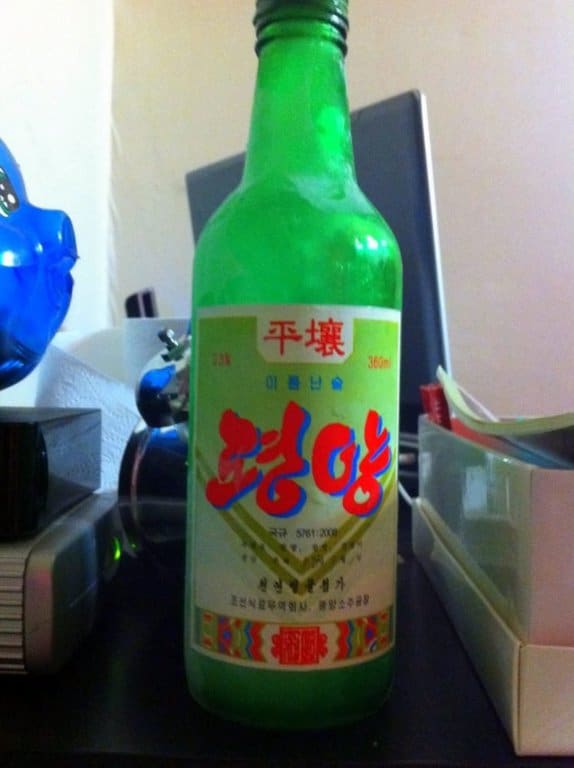 Option 1: Ho Bar
The poorly named bar is a haven for deal hunters as their domestic beers start at 1800 won. You can afford 2 on your $25 a day budget! Ho Bars, like most in Korea, are a chain and I have counted about 10 in Hongdae alone.
Option 2: Any 'Fridge Bar'
This type of bar is a self-serve place where you can freely pick a beer you like from the fridge as if you were at home. These "Mekju Chango / 맥주 창고" bars are all over Korea and sometimes start as cheap as 2000 won a beer.
Option 3: Zen or Papa Gorilla in Hongdae
Let me be honest, suggesting a bar or club is not my strong suit as I rarely go out of my comfort zone in Hongdae. Nonetheless, I suggest these two for very special reasons. Unlike options 1 and 2, they are dance club-style bars where you can mingle with strangers, which for Koreans, is still a Western concept. For this reason, these are called 'Western style bars / clubs'. Furthermore, the drinks are cheap, (starting at 3000 won), they have a good crowd of about 60% locals 40% foreigners on weekends, and best of all, there is no cover before midnight (or ever in Zen's case).
Total cost for 2 beers in any option: 6000 won maximum
Your Budget Sum Up
Total COST: 26,000 won or 23 USD. Throw in 2 USD for subway fares and we can call it even!
Julio decided to make the most of his college education by ignoring his degree and following his passion of exploring the world, much to his mother's chagrin. What was supposed to be a single year of working and exploring South Korea has turned into the four best years of his life. His passion for travel has only gotten more intense since living in Asia, probably because he finally has a full-time job to support his full-time addiction. Follow his quest to explore and evaluate all of the world's UNESCO World Heritage Sites on his blog. You can also follow him on Facebook, or the necessary evil that is Twitter if you want to hear about his ramblings about life as an expat in South Korea.
Have you guys ever managed to visit Seoul for less than $25?