With a high quality rain jacket, you can get rid of rain ponchos that are often too easy to rip, and stay dry while looking fashionable.
The advances in waterproof textiles and design mean that there are many good raincoat options to choose from. These waterproof jackets are also ultralight, comfortable, and more watertight than they used to be a decade ago. I have gone through hundreds of them on the market, and all their features, to present to you the list of absolute best rain jackets.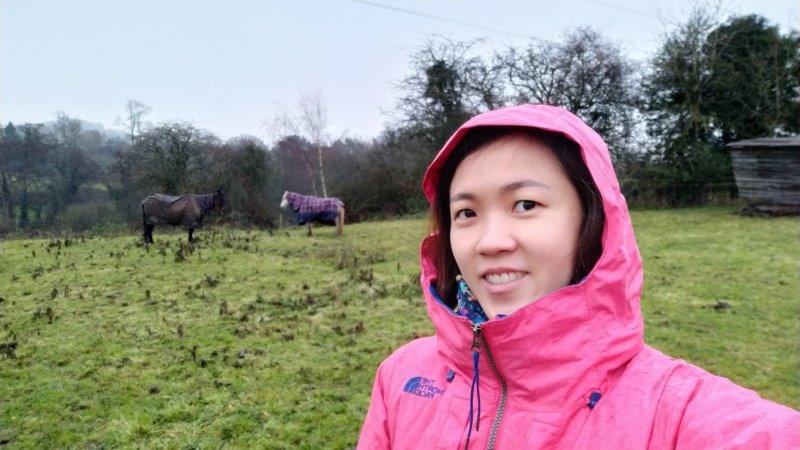 What is the Best Rain Jacket?
We have compiled for you the top 6 Best Rain Jacket in 2023. In this article we go through the products that we have used ourselves, checked what other users thought about them and we ranked them accordingly.
With years of experience with waterproof jackets and having used several rain jackets you can trust our review.
Moreover, you can scroll to the end of this review to see our mini buying guide as well as the answers to some of the frequently asked questions about rain jackets.
This product is the best budget option on this list and is also my top choice. The shell is made of 100% Nylon, while the lining is 100% Polyester, which gives it a lightweight construction. Due to the Omni-shield feature, this jacket is waterproof, breathable, stain-resistant, and quick-drying. The Watertight II raincoat comes with adjustable features such as elastic cuffs and hems which aid in the fitting. The zipper closure increases breathability while also making the jacket easy to wear and remove. However, some users found that the seams were not durable, and they ripped after a few uses. They also noted that the zipper tends to get stuck, which can be an inconvenience. In addition to breathability, this jacket is lightweight and is ideal for outdoor activities such as hiking and running on rainy days. It will take minimal space in your luggage as it fits into a hand pocket. The zippered pockets also allow the user to keep their small items safely.
Pros
Lightweight Nylon shell, Omni shield for breathability and waterproofing, Chin guard that prevents abrasion,
Adjustable features for a comfortable fit,
Ideal for excursions and sports
Cons
Low-quality stitching and zipper
Specs
Price: 💲💲💲💲 (fewer 💲 = cheaper)
Weight: 2.09 pounds (0.95 kg)
Shell Material: Paratex Dry, Nylon
Lining Material: Polyester
Insulation Fabric: Paratex Light, Nylon
Snugpak is a UK-based company that produces sleeping bags and insulated clothing for outdoor excursions. Although they are not as prolific as other similar brands in the market, a brief look at the users' reviews indicates a high-performance product. This product review looks at the Snugpak Torrent, which is a fully-featured rain jacket for excursions and everyday wear in winter weather.
The Torrent coat is a lighter version of the Torrent Extreme jacket that came out sometime in 2020. It is a 3-layered jacket that features a waterproof Paratex Dry outer shell with a polyester insulation mid-layer and a Paratex Light inner lining. What is significant about its structure is that it is a complete layering system on its own where other rain jackets typically form the outer shell that covers two or three layers of garments worn underneath. While I find this design convenient for short excursions around town and day hikes, I find it might be too heavy to carry around for a backcountry camping trip where you need to be flexible and agile. In comparison, the Patagonia Torrentshell 3-layer jacket that weighs 13.9oz (medium size) is significantly lighter and compacts tightly in its left pocket to make it ideal for hiking and backpacking. However, you have to insulate yourself with layers of clothes to keep warm due to its light structure. Furthermore, the rain jacket's construction does not perform well with breathability, even with pit zips, and will leave you feeling stuffy and uncomfortable throughout your hike. In contrast, the Paratex Dry outer shell transmits moisture from inside the Torrent jacket for ventilation while providing 100% waterproof and windproof abilities. The Torrent jacket also features YKK waterproof zippers and taped seams that prevent wetting out in heavy rain. The adjustable features include a detachable hood, hem, and wrist cuffs, while comfort features include brushed polyester lining on the neck and pockets for warmth and pit zips for ventilation. Overall, the Snugpak Torrent is an excellent jacket for excursions in the winter months, with performance in protecting you against heavy rain, high winds, and freezing temperatures.
Pros
Features an insulated layer for extra warmth, High performance waterproof and windproof outer shell,
Comes with an internal pocket for valuable items,
Convenient 3-layer construction for winter excursions,
Weatherproof zippers and taped seams prevent wetting out
Cons
Too warm and bulky for intense activities,
Sizes may run small
The North Face Men's Resolve Waterproof Jacket comes with a warranty from its manufacturers that protects you in cases of factory defects and faulty workmanship. It is made from nylon DryVent fabric that keeps you dry while being ripstop. It also has a durable water repellent finish for dry protection.If you love hiking, you will find this rain jacket handy. It is designed to be lightweight and features a breathable mesh lining for ventilation and cooling. This allows you to explore some more on your adventure. Also, its foldable hood means that you can transform it into a windbreaker easily.In its front, the jacket features a top to the bottom zipper that is protected by velcro sections. This has an added advantage of keeping the wind out in windy conditions. It has an adjustable drawstring at the waist for a customized experience.The North Face Men's Resolve Waterproof Jacket is designed with layering in mind and it is my choice of best premium rain jacket in this review.
Pros
Made with ripstop DryVent fabric that protects completely,
Specially designed for hiking,
Has a stowaway hood,
Breathable mesh lining for ventilation,
Light fleece coating to keep you warm in wet conditions,
The loose fit allows for layering,
Packs into its hood
Cons
Stowaway hood adds bulk to jacket collar,
The hood is large-sized and falls over the face,
Jacket pockets are not too deep,
The actual color may differ from the displayed color,
Has no inner pockets for keeping your valuables
The Columbia Women's Waterproof Rain Jacket is made from a 100% durable nylon shell and polyester for improved warmth and comfort. It is made from thin nylon material that keeps it lightweight. It is also versatile and can serve as a windbreaker when you need one. The jacket is great for layering. The jacket comes in an assortment of sizes and colors and it features an adjustable hem and cuffs. It packs down into its pocket and it can be kept handy for easy access. It has a stowaway hood with velcro on the hood to keep it tucked in. It features two zippered and mesh-lined hand pockets that are big enough to store a kindle. It has reflective accents that keep you visible while the jacket keeps you warm. However, this jacket does not perform well in hot sunny weather as it has no moisture-wicking technology, causing it to stick to your body if worn without layers. While it may run a bit long and tight at the sleeve, the velcro strap at the wrists allows you to keep it somewhat restrained.
Pros
Polyester lining for warmth and comfort on rainy days,
Folds into a pocket, making it handy,
Reflective accents to keep you visible in the dark,
Stowaway hood,
Versatile as it can be worn daily as a windbreaker,
Has a mesh inside pocket big enough to store a kindle
Cons
Not breathable as the jacket is not mesh-lined,
Needs a hat under the hood to keep it from flopping on to your face,
The inside may stick to your body in warm conditions,
Slim hips may not be ideal for a curvy figure
Made from 100% polyester polyurethane fabric, the Charles River Apparel Women's Wind & Waterproof Rain Jacket is perfect for wet conditions. The polyurethane shell provides improved fabric strength, making it more durable than most rain jackets. Its seams are heat sealed to protect against the wind and rain. It features a 2-way zipper for improved movement range and reflective stripes that run across the front and back for visibility. It has zippered side pockets with flaps for providing cover. The jacket is lined with mesh for better airflow and has taffeta nylon sleeves that can easily be pulled on or off. It has vents in front and underarm for breathability and increased airflow. The hood and open hem come with shock cord drawstrings and it features adjustable cuffs for protecting against the elements.
Pros
Two-way zippered front for improved motion range,
Fleece-lined zippered pockets for warmth,
Underarm vents for cooling,
Hood has an adjustable shock cord,
Taffeta nylon in sleeves for easily pulling it on or off,
Heat-sealed seams to keep you dry,
Reflective stripe keeps you visible in dark wet conditions
Cons
The displayed size may differ from the actual size,
Makes crinkly sounds during movement
The OTU Men's Lightweight Waterproof Hooded Raincoat is the best budget buy in this review. It is made from 100% polyester fabric that is rip-stop, lightweight, and breathable. It is so lightweight that it folds into a small, packable size. The hood comes with an adjustable drawstring for a customized fit and you can choose to tuck away the hood or remove it. The jacket features an adjustable drawcord on the hem while a hook and loop mechanism allows you to seal the cuff, thereby keeping out the cold, wind, and water. It also has 2 zippered slash hand pockets with an overlapping flap to keep your things dry. It has 1 inner chest pocket for keeping your phones and valuables safe while outdoors. The OTU Men's Lightweight Waterproof Hooded Raincoat is perfect for daily wear and travel, but may not be the best jacket for a severely wet or cold environment.
Pros
A stow-away hood that is also removable, Mesh lining for wicking moisture,
Folds small so it's ideal for packing,
Not pricey,
Stylish
Cons
Requires layers to keep you warm,
May not perform well in extremely wet conditions
Verdict
To summarize, we have gone through dozens of rain jackets and decided that 6 are worth your consideration. Out of these, the absolute Best Rain Jacket is Columbia Men's Watertight II Rain Jacket from Amazon Essentials which we highly recommend as our overall best.
If money is not an issue, you can consider Snugpak Torrent Waterproof Jacket as this is our Premium Pick.
Otherwise, there's no shame in spending prudently, OTU Men's Lightweight Waterproof Hooded Raincoat is the Budget Option.
Our other reviews you may find useful in your research:
What You Should Know Before Buying rain jackets
Rain Jacket Materials
Rain jackets are made from materials that have been specially treated with chemicals and chemical compounds to resist water. Many rain jackets are made by blending two or more rain resistant materials. These materials include nylon, polyester, cotton, microfibers, and high tech fabrics like GoreTex.
What's the best fabric for a rain jacket?
The best fabric for a rain jacket is the Gore-Tex material. Today, it is synonymous with waterproof outdoor clothing. If you are active outdoors or seeking complete protection from rain, you should get a rain jacket made from Gore-Tex materials.
Waterproof vs. Water-Resistant
In conversations about rain jackets, you will often hear talks about jackets being waterproof or water-resistant. I'll break it down for you.A waterproof jacket will keep you dry no matter the amount of rain that is pouring. These jackets are best for the outdoor enthusiast as they are ideal for all rain conditions and wet areas.On the other hand, a water-resistant jacket is not 100% waterproof. Although it will keep you dry in light rain, if you spend a long time in the rain, you may be drenched. They are not ideal for heavy rain conditions.
Fabric Layers
The 3 types of layering constructions are 2 layer, 2.5 layer, and 3 layer constructions. These layers include an exterior layer that has been treated with a waterproofing agent, a thin mesh layer for releasing vapor, and a protective interior lining.
2 Layer Construction
The 3 types of layering constructions are 2 layer, 2.5 layer, and 3 layer constructions. These layers include an exterior layer that has been treated with a waterproofing agent, a thin mesh layer for releasing vapor, and a protective interior lining.
2.5 Layer Construction
2.5 layer jackets have a similar external layer as the 2 layer jacket. It also comes with an external shell but is distinguished by a coating inside or a thin polyurethane laminate that acts as a barrier against dirt or sweat. It offers breathability as this layer protects against oils that clog the pores. It is called a "2.5 layer" because the coating or polyurethane laminate layer is considered a "half-layer". While 2.5 layer jackets are considered lighter than others, they are not as durable. So, they require frequent cleaning to maintain their breathability. The 2.5 layer construction is more breathable and water-resistant than a 2 layer construction. It is best for moderate exposure to rain or a wet environment.
3 Layer Construction
The 3 layer jacket construction is the best performing layer construction available today. It is the most durable and breathable layer construction and is suitable for the harshest weather conditions. It does not use coatings but has a waterproof/breathable membrane sewn in between an external DWR fabric and a polyurethane film or lining that protects the second layer.The third layer protects the pores of the breathable second layer from sweat and oils that can clog it. For improved protection, your rain jacket should have at least 2.5 layers of fabric. However, I recommend getting a 3-layered fabric if you spend a lot of time outdoors. Also, for durability, look for jackets that have been laminated together. This lasts longer than jackets that are only coated with a waterproofing agent.
Weight
The best rain jackets are lightweight, weighing not more than 15 ounces. This is to allow increased movement.
Packability
With improved technology and tailoring, easily packable designs make rain jackets even more functional and easy to carry. This means that you can get access to your rain jacket easily as it fits into your carry-on or bag. Some jackets also come with a storage pouch.
Breathability
A rain jacket is breathable if it is made from fabrics that block water while allowing moisture from your body to escape simultaneously. Unlike most rubbery rain wears, there are many rain jackets made from fabrics like Gore-Tex that allow the inflow of cool air while wicking sweat.
Types of Shells
The word "shell" is used to describe the fabric type and makeup of any clothing material. Here, we will be reviewing rain jacket shells and their weather protection value.
Hard Shell
Jackets with hard shells are premium waterproof and breathable gears. They have no insulation, so it is the base layer and mid-layer that keeps you warm. They are generally stiffer than softshell jackets and perform excellently in wet conditions.
Soft Shell
The softshell version uses an insulating layer and a water-resistant shell as the mid-layer and outer layer. While it is more flexible and breathable, it offers lesser protection from the rain and wet environment. Softshell jackets are best for exerting activities where you will sweat a lot.
Hybrid Shell
As the name implies, the hybrid shell version combines the soft and hard shell.This method gives you rain jackets with waterproof fabrics as the outer layer and more breathable and flexible fabrics on the back, side, and under the sleeves. You may also find jackets that are made from soft or hard shells with a durable fabric as its outer layer or in high contact areas.
Insulated Shell
Insulated shell fabrics are filled with synthetic materials to provide warmth. They are used for creating most puffy jackets and are breathable. Jackets with insulated shell fabrics are generally water-resistant and suitable for mild wet conditions. However, you may find insulated shell rain jackets that are waterproof with sealed seams, providing increased protection in wet areas.
Features
Here, we will be looking at the construction details of rain jackets. Jackets with improved features may be pricey and have varying weights. For instance, if a manufacturer is going for an ultralight jacket, they may create jackets with fewer features. HoodMost jackets have hoods with brims and adjustments on the sides and back that allow you to customize the size of the opening. Others have hoods with zips that allow you to remove, or roll and stow away hoods in the collar. Jackets without hoods are intended for mild conditions.ZipperMost rain jackets have zips in front and on their pockets. To keep water from seeping in through the zippers, manufacturers use a storm flap over the zips or use rubber-coated zips. Also known as laminated zips, coated zips have covers that are used to shield the opening at the end of the zipper track. These shields are called zipper garage/hut. While coated zips save weight, they are harder to zip up and down. The coating also wears down with time. PocketsPockets are an essential feature in a rain jacket. Most jackets have pockets with waterproof zippers and others include a pocket with a cord port that allows you to listen to music on your phone or music player while they are in your pocket. Seam TapingA good rain jacket must have fully taped seams for it to be considered waterproof. However, some jackets do not use seam taping if the jacket is not intended for heavy use. VentsVents are important because they act as a backup for improved airflow. Most rain jackets have pit zips as underarm vents while others have mesh liners in torso pockets as additional vents. CuffsMost jackets have adjustable closures that prevent rain, cold, and wind from entering through openings. Cuffs are often created using velcro straps. DrawcordsShort rain jackets often have an adjustable drawcord at their hem bottoms while longer jackets may have it at the waist. Chin GuardThe chin guard is a soft protective cover that prevents your mouth or chin from catching on the zip.Waist AdjustmentsLonger rain jackets often have adjustable drawcords that run along the waistline for a customized fit. The cords can also be loosened for increased ventilation.
Questions and Answers About rain jackets
How do I find the right rain jacket size for me?
To find the right rain jacket size for you, measure your chest size and arm length, and check the sizing provided by your preferred manufacturer. Typically, rain jackets are sized like suit jackets with the L, R, S sizing correlating with the chest size and arm length.
I advise leaving a bit of room than your usual size when buying a rain jacket. This is because the actual sizing of jackets may differ from the displayed size or you may need to wear your jacket over your cloth.
How can I care for my rain jacket so it lasts me longer?
To care for your rain jacket, follow the care instructions on the label. Some general tips to follow include using a technical cleaner like Tech Wash to clean it regularly, cleaning before waterproofing, and check all pockets before cleaning.
How often should you reproof a waterproof jacket?
How often you re-proof your jacket depends on how frequently you use it and the conditions you use it in. If you frequently wear your jacket in severe weather conditions, you should reproof it every 3 months. If you wear it less frequently or in mild weather conditions, reproofing it every 6 months is okay.