Nowadays, we are all bombarded by various inspiring travel quotes:
"Quit you job and travel the World"
"Buy one-way ticket and never come back"
"The world is a book and those who do not travel read only one page"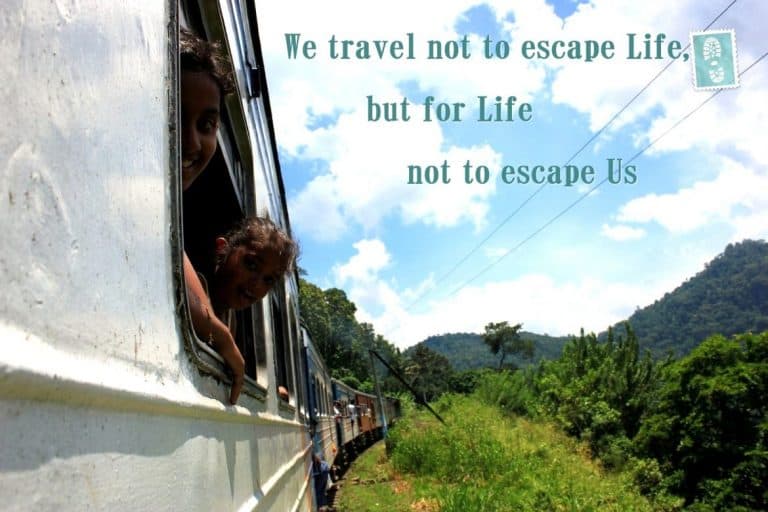 Wow, all of these quotes will make you wanna pack your bags, quit your job immediately and start your travel adventure around the world, right? No!? What's the problem? Yes, there is one BUT… actually there are more than just one BUT…
How can you support your travels? How are you going to earn a living when carrying your backpack, taking photos and speaking to locals? Where can you take the money from when you run out of cash? What's going to happen with your career?
Yes, money and career can sometimes thwart our plans and stand in the way of making our dreams come true, in this case, travel dreams. Let's say you have been always dreaming of exploring the world, traveling has been in your blood and you keep on dreaming of wandering the unknown streets of Brasil, indulging yourself in Vietnamese pho and proudly standing at Taj Mahal. You can still make it. How? You need a plan and you have to set up your travel and career goals in the first place.
1. Ask yourself: do you really want to travel full-time?
Going on a weekend trip or seven day holiday differs a lot from traveling full-time. You need to be 100% sure you want to live a nomadic life, get used to sleeping in different places every night, eat different food on a regular basis, accept different cultures, traditions and rules of the countries you visit, and sometimes be reconciled with the fact you can feel lonely and lost. If so, let's go to step 2.
2. Go for a job that suits your travel needs.
If you are still at the university and still can't decide what you want to do, but you know that traveling has been your passion for ages, think of career options that can match your travel passion such as:
IT – you can work online when traveling – do some programming, web design, SEO, etc.
Education (TESOL/TEFL) – you can teach English in non-English speaking countries such as Thailand, Brasil, Spain, etc. Nowadays, Asian countries are in need of foreign teachers so if you do your teaching course – you can be offered a great job with decent salary, free food and free accommodation.
PR/Social Media – thanks to your social media and PR skills you can develop your travel blog and try to get some profit from it (it's a hard job, but it pays off with time), work for travel agencies/bars/hotels/hostels/restaurants as a Social Media Consultant/Specialist.
Anything related to Tourism (Tourism Management – you can easily get a job in a hostel or restaurant around the world, work as a hotel/restaurant manager while still enjoying long-term travels and foreign culture.
3. Invest your time in setting up your own travel blog.
Start thinking of your travel blog before you go traveling. Do some research, think of what design you want, what your blog is going to be about: photography, budget traveling, solo traveling, hiking, cycling the world or maybe food? Try to come up with a catchy name, your own slogan, logo and design. Connect with fellow travel bloggers, start your first interactions and get familiar with social media network. Don't wait till you get on the road as you might not manage to balance blogging with your travel and believe me it's a very tough and time-consuming work.
4. Never give up on your career, neither your travels.
Do whatever you can not to give up neither, your career nor your travels. Traveling is wonderful and having written in your CV that you have spent two years on a RTW solo trip looks impressive, but who will care about that in 5 years when you decide to settle down with no money invested or saved? Blogging in most of the cases is not enough to make a living for a long run so you need an education, skills and work experience not to be afraid of your future life and career.
To all fellow travel bloggers: How do you manage to combine your career with long-term travels? How difficult it is?
To others: would you like to live a life of a permanent traveller?