If you've read my article on San Giovanni Rotondo, you'll know that in order to get there from Rome, there just so happens to be another city you have to go through (unless you take the long but direct bus). That city is Foggia.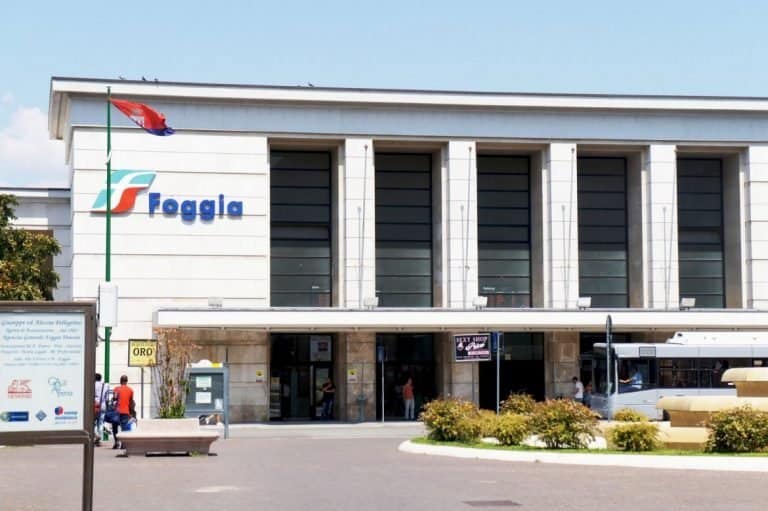 We didn't really know about Foggia before. In fact, if it hadn't of been for our trip to San Giovanni Rotondo, we probably never would have gone. Yet we're glad we did. Foggia is a very underestimated spot with some great fountains, fresh food, and lovely coffee. This is our ultimate guide to Foggia.
Getting in and Around Foggia
We came to Foggia from Rome. We recommend you do the same. It's a very easy trip. Simply take the train. It will cost you about 40 euros and take about 3 hours. Once you're in the city limits, you're free to do what you like.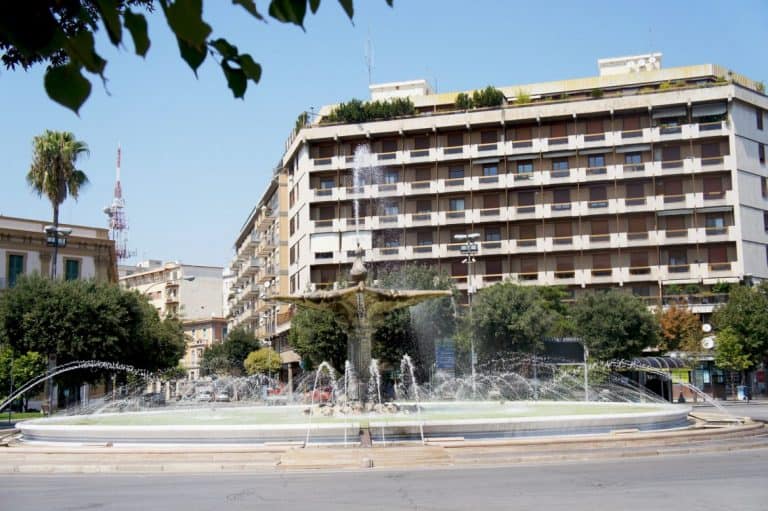 In all honesty, Foggia is probably small enough to walk around. With a population of only 150,000, it's not going to set any records for population density, but it's also not spread out farm land. If you're really stuck or feeling a bit tired, it's always possible to make use of the local bus routes. If you can't read the Italian, try to ask a local. Whilst most of the locals can't speak English very well (if at all) they are very helpful and will try to help if it's at all possible.
Where to Stay
We passed through Foggia during our trip, so we didn't actually stay anywhere in Foggia. We were located around an hour away by bus in San Giovanni Rotondo. There, we stayed in a really nice hotel called the Hotel Valle Rossa. Since it's only about an hour away, it means that heading to Foggia for a day trip is more than easy enough (and only costs 3,20 euro). If, however, you're more set on staying in Foggia itself, you have a few options.
For those looking to stick to a budget, check out the Agriturismo Le Chiancate. It's cheap and provides rooms for individuals and families. A more mid-range option is the Hotel Mercure Cicolella, which is just next to the train station.
What to Eat and Drink
We ate some cheap but tasty food at a place called Pook: Punjab Kebab. We highly recommend it to anyone who is in Foggia and looking for some good, cheap food. It was just 5 euros for a Piatto Kebab with a Pepsi and a little roll. If you're not entirely the kebab type, there's also a lot of other options on the menu, so why not visit and at least have a look?
If you're looking for something a little more midrange whilst you're there, then the Da Nino al Grottino comes highly recommended by this ultimate guide. It's basically a pizza place, but it's a really, really tasty Pizza place. On top of that, they even have an authentic wood fired pizza oven! We're guessing that you came to Italy thinking you'd be able to get your hands on some authentic Italian food. Well, here's your chance! Be warned, the place is pretty popular and is often packed after 8:30 pm most nights.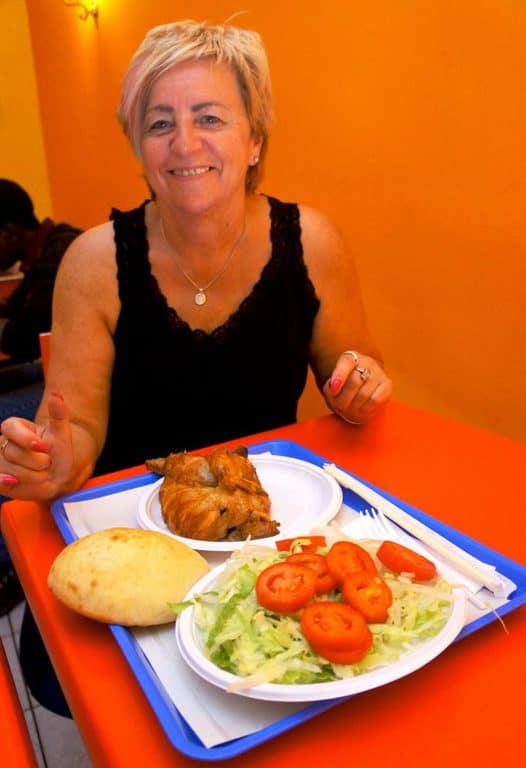 If you're looking for coffee, we have three places to recommend. Those are the Montepeloso Café, the Chef Express, and Gran Café.
My favourite had to have been the Gran Café, where I ordered a Caffe shakerato (a cold mix of ice, espresso, and some sugar). My mom didn't like it so much, ordering a soi cappuccino, but you win some you lose some.
I had tried at soi cappuccino at the Chef Express (which happened to be at the Foggia railway station) and it was pretty bad. My mom, on the other hand, had drunk a Caffe marocchino and loved it.
What to Do in Foggia
Osteria Numero Dieci
Osteria Numero Dieci is one of Foggia's most impressive and well-known eating establishments. Located in the centre of the city, this restaurant serves both Italian and Mediterranean dishes for those looking to please their palette.
Why not stick this under what to eat and drink? Because it's an experience in itself and is definitely something to 'do', rather than just eat.
Chiesa delle Croci
Head to the historic section of Foggia to uncover this beautiful structure. The design of this church is unlike any other you will probably ever see. 5 ornate chapels surround the main building, whilst hedges line the sides of the pathway. Moreover, at only a 15-minute walk from Foggia's Cathedral, it's pretty easy to get to.
Cattedrale di Foggia
Foggia's main Cathedral, you'll find it in the main square of Piazza Francesco de Sanctis. Having originally been built in the 12th century, it was restored during the 18th century as it had begun to fall into ruins after an earthquake. The cathedral's architecture is a perfect example of baroque influences from that time, with a pretty awesome ornate organ lying in wait inside.
San Giovanni Rotondo
We ended up making Foggia a day trip from here, but there's no reason why you can't do it the other way.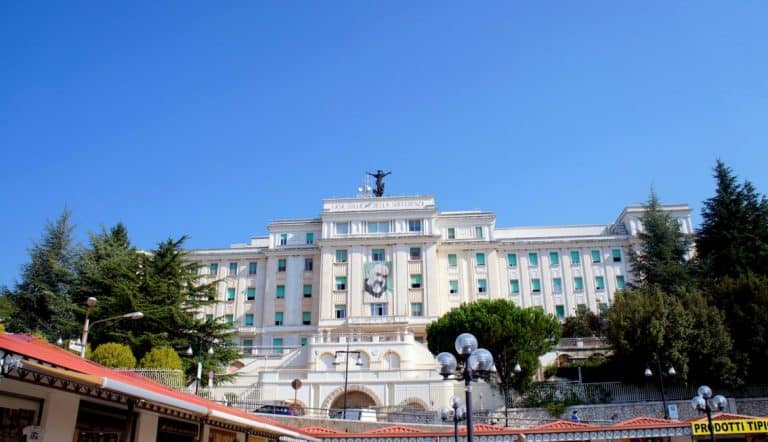 San Giovanni Rotondo is just an hour away by bus and it's definitely worth the visit for those interested in the religious history and significance of this part of Italy.
Parco Nazionale del Gargano
If you happen to have some time left over, why not head out of the city and to Parco Nazionale del Gargano? It's about 40 minutes' drive north of Foggia and it's absolutely beautiful. There are opportunities for hiking through woodland and mountain areas, and some brilliant photo ops for anyone looking to bolster their Instagram.
A Small Town to Make You Feel at Home
To sum up this ultimate guide, Foggia wasn't that big, but it had all the right stuff to make us feel right at home. From the beauty of the churches to the pretty decent coffee, if you're looking for a place in Italy to escape away from Rome to, don't dismiss Foggia.