If you plan to get a few weeks off from work and just relax and enjoy your life, what could be a better way to do this than spending your time on paradise islands? What do you imagine a paradise island should look like? We bet there are many endless sandy beaches, palm trees all over, crystal clear ocean and sunny days with a calming ocean breeze.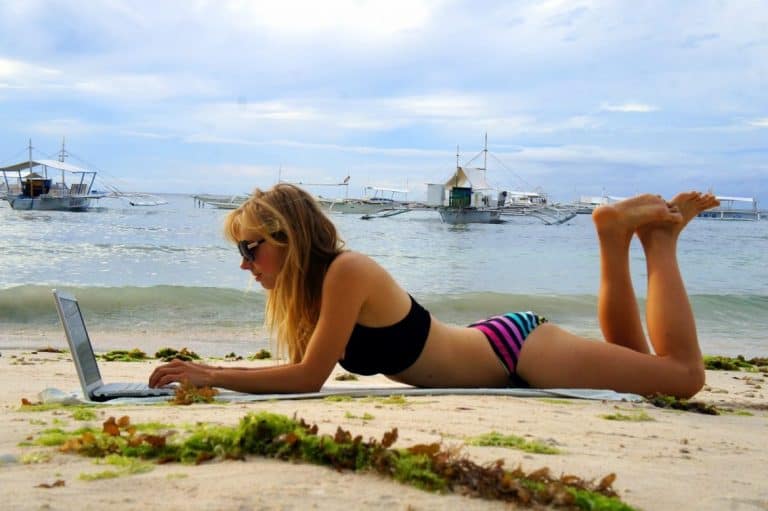 Are we close? Many people don't believe there is such place on earth that will match their imagination, but luckily, this is not the case. The Caribbean Sea has a huge island archipelago that is home to more than 7000 islands. This leads us to another complication – how can you choose the perfect island among so many islands that exceed your expectations?
Aruba
If you're looking for a place to escape reality for some time, we can't think of better island than Aruba. It's located in the southern part of the Caribbean Sea which means you will enjoy warm water, weather and sun all day long. The island has so many beautiful sandy beaches for relaxing, but also, there are exciting activities and things to do and see. The only downside of visiting this tiny Dutch island is its attractiveness, meaning the island is often filled with many tourists. If you're looking for a place off-the-beaten-track, then you should probably skip this one. For travelers who're into nightlife or water sports, they will find in Aruba a desirable destination.
You can easily find accommodation there in all price ranges. Even if you're on the budget, you can get a luxurious resort room that is overlooking the island offering views of the beaches and nature. If you're an active traveller who loves to participate in all kind of activities, then you should consider visiting this island that is often referred to as paradise. Food and nature lovers will find Aruba hits the spot as it's home to the most interesting restaurants with perfect views. Also, don't miss Arikok National Park where you can wander around the natural beauty that represents around 20% of the whole island.
Dominican Republic
The Dominican Republic is the second biggest country in the Caribbean Sea which is located on a vast island. If you're an adventurous traveller, then you will fall in love with this place as it has many places where you can take a hike on one of the four highest peaks in the Caribbean. The tropical climate and steady temperatures on the island make this area very attractive to people who want to relax and simply enjoy life. The island offers a variety of interesting places to visit and things to do and when you accompany that with sandy beaches, delicious cuisine and a vibrant history, you've got a spot that will surpass your expectations.
You should put the capital city Santo Domingo on your bucket list. The city offers stunning architecture and old buildings that remain intact, and when you're walking through the town, you will simply love the island's vibe. There are around 400 kilometres of coastline filled with sandy beaches so that you can find empty beaches to have all to yourself. You can participate in many water-based activities there, and the Dominican Republic is a well-known destination for breathtaking scuba diving and snorkeling experiences. Another interesting thing especially for music and party lovers is the fact that the music scene is very diverse there, so it's not hard to find a party with the music you like.
Barbados
Barbados is a tiny coral island located in the southeastern part of Caribbean Sea. This tiny island is the perfect spot for travelers who want to recharge their batteries while relaxing on sandy beaches. The island has a steady tropical climate through the whole year and when you combine that with delicious cuisine, breathtaking views of nature, crazy nightlife and friendly locals, you've got a perfect destination to relax. Adventurous souls will find their place on the island as it has so many coral reefs surrounding the island.
Because of its coral reefs, the island is attractive for scuba diving and snorkeling where you can experience the stunning underwater world. If you're thinking of the best time to visit Barbados, don't hesitate for a minute as the weather is perfect whenever you go, and there are no seasons. Local people are very friendly and warm, which will make your visit there much more comfortable and pleasant. Regarding accommodation, there are a variety of resorts and hotels that are offering stunning views overlooking the island and the Caribbean Sea.
St. Martin
This tiny paradise island is located in the northeastern part of Caribbean Sea. The island has a fascinating history as it was inhabited by Dutch and French people for centuries who lived in the harmony and peace. St Martin offers interesting architecture and amazing food with the impact of French and Dutch cuisine. If you're a beach lover, then you will have a massive choice as the island has 37 endless-seeming sandy beaches that are rated as the best in the Caribbean.
ou don't need to use transportation as the island is tiny so you can walk around and explore everything on foot. An interesting fact is that the island has a French part that is called St. Martin which is popular for amazing and delicious cuisine and high-end restaurants that offer unreal views. The other part of the island is called Sint Maarten, the Dutch part, attractive for its never-ending nightlife and museums that will teach you about the island's history.
Start the amazing exploration of Caribbean islands today
To be clear, the Caribbean Sea is a host to so many amazing islands and places located inland. To start your journey and exploration of the Caribbean islands right, you should check out the Yucatan Peninsula for a few days. There are many interesting things to do and experience, and accommodation isn't as expensive as you may think.
Our recommendation is to start your trip around the Caribbean islands after some time exploring Yucatan. That way, you can be sure that you have the complete paradise experience!
Which islands in the Caribbean did you explore? Which islands are on your bucket list? Feel free to share your experiences with us.