During our trip to San Giovanni Rotondo, we found a real gem of a hotel. That hotel was called the Hotel Valle Rossa, and this is our review of the place.
With a nice pink façade – and a revolving door – staying at the hotel is a great experience from start to finish. This review aims to tell you what you can expect whilst you're there, what's nearby, and most importantly, what you should eat.
Room Booking and Check-in
Booking was easy. We did it online like we normally do. There wasn't too much effort involved in getting the room booked up. Just google the place or find it through your favourite booking platform.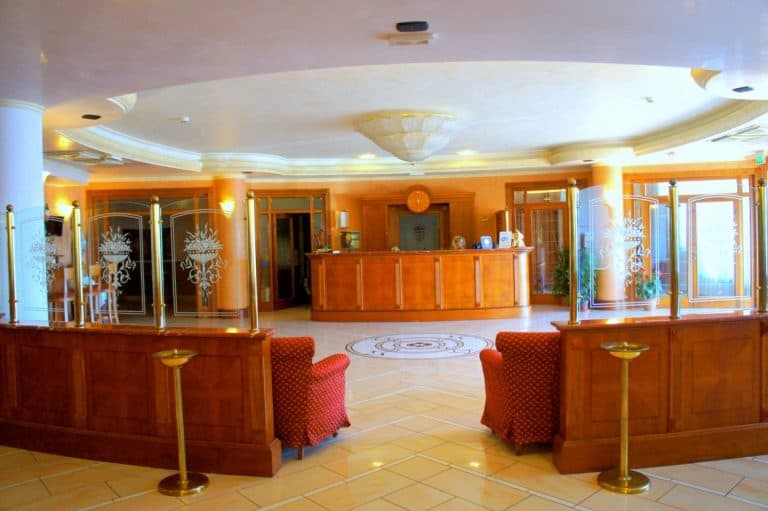 Check-in was easy and quick. Although the lady checking us in had a little trouble speaking English, we could understand each other without using words and before we knew it, we had been given our room keys and were on our way to the have a bit of a rest. The trip had been a pretty long one, so we were glad to be able to relax for a while.
The staff here were very professional. They made sure to check that everything was ok, and that we were comfortable. This also extended to the hotel's restaurant, where the waiters were also inclined check on us from time to time. It was a nice touch and made us feel like royalty – which is always nice.
The Room
The room was pretty simple. Two beds and a few basic furnishings. As far as hotel room reviews we've done in the past go, this one was actually quite spacious. Despite what it looks like in the pictures, there was plenty of room to move around. On top of the spacious room, there was also a balcony. The balcony was great, my mom and I spent a fair amount of time out there sipping coffee and having a chat.
Whilst the room might have had modest décor, you could tell that you were staying in San Giovanni Rotondo. The picture of Padre Pio hanging on the wall was a clear sign. I wasn't so fond of the green bedding color, but the beds themselves were soft and cosy. Easy to snuggle into for a night of great sleep.
The rooms were also very clean. Neither my mom nor I saw anything which we didn't like the look of. Despite having travelled for such a long time, I can still be a bit particular about the cleanliness level of where I stay. Maybe it's because of the things I've seen in the past. Anyway, the room definitely lived up to my standards – and my mom's.
The Hotel Atmosphere
Located just 800 meters from the church of St Pio of Pietrelcina, one of the most important places of pilgrimage for Catholics in the world, the hotel is buzzing with a sense of excitement. Some of the people who stay here have come from the other side of the world to visit the town's attractions. In fact, the hotel's website even has a section dedicated to those who are traveling for pilgrimage.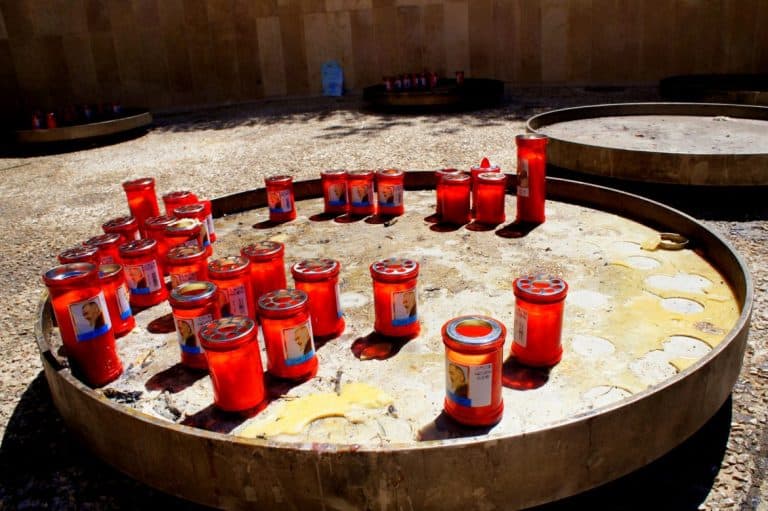 This might be part of the reason why the staff here are so welcoming. As soon as we entered, everyone tried to help us as much as they could, even if they couldn't speak English. This wasn't to a point where it gets annoying though. They seemed to know when we needed to be left alone and when we needed some help.
In fact, after breakfast the second morning, the hotel's owner, Gino, gave us a lift to the Church of Padre Pio. That's how helpful they were. It wasn't just him, the rest of the staff tried to help by giving us insightful sightseeing tips and tricks. These little tidbits of information definitely made our time here just that extra bit special.
A Delicious Cup of Coffee (Late in the Day)
Ok, so we had already drunk 3 cups of coffee by this point, but it stands to reason that our experience would be been ruined, not improved, by this fact. Side note: we don't recommend drinking coffee too late in the day, unless you're somehow able to forgo the effects of caffeine and have a great night's sleep anyway!
Anyway, we both ordered a Cappuccino despite the time. I have mine a 4.5 whilst my mom gave it a full 5 (I was as shocked as you are). The Coffee was very thick and the milk had been whipped perfectly.
If you're in San Giovanni Rotondo, definitely make sure to try the Cappuccino at the Hotel Valle Rossa. It was the best Cappuccino we have tried on this trip so far.
The Hotel Food
It seems like we always get lucky with the places we stay at. The food is always incredible. What was particularly great about the hotel though, was that it was convenient. It seems that San Giovanni Rotondo pretty much closes between the hours of 13:00 and 18:00.
Some small cafes stay open, but basically, every single restaurant and eatery shut up for a midday rest. For us that meant that midday snacking was somewhat off the menu. Luckily, the Hotel Valle Rossa was a convenient place to stock up our energy reserves in the morning before we set out.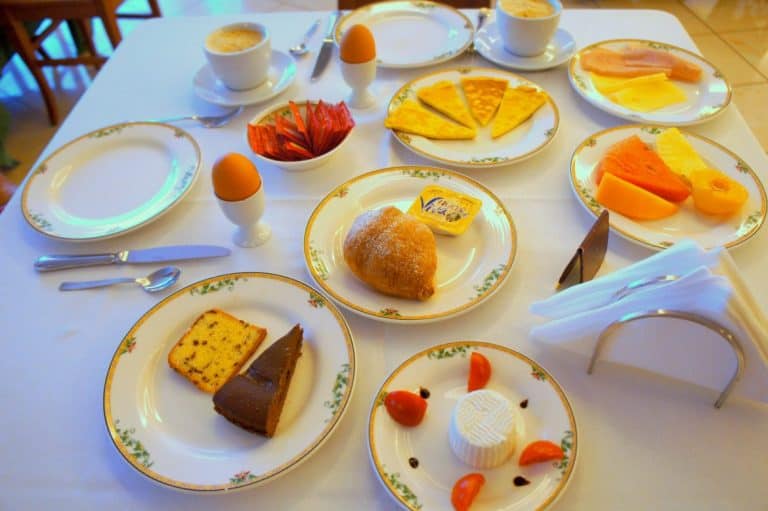 I have to tell you that the breakfast in the morning was incredible. It was definitely one of the highlights of the place. They offered a really nice buffet, with sweet pastries, cheese, ham, eggs, fresh fruits and, of course, coffee.
If you're the type of person who prefers to get breakfast at the place where you're staying (and not head out into town in search of somewhere else), then the Hotel Valle Rossa kitchen serves some of the best food in town.
The dinner was also exceptional. I went for a salad with grilled veggies, olives, bread and olive oil and my mom tried some baked fish served with baked potatoes. Both meals felt like they had been freshly prepared and were made from high-quality ingredients. We both enjoyed them thoroughly.
For dessert, we both ordered some sliced watermelon, which was very possibly some of the nicest and juiciest watermelon I've ever tried.
Nearby Attractions
Church of Padre Pio
Almost certainly the most visited attraction in the town of San Giovanni Rotondo, the Church of Padre Pio (also known as the church of St Pio of Pietrelcina) is the second most visited pilgrimage sight in the world for Catholics.
The size reflects this, in that it is capable of holding over 7000 individuals within its walls.
Sanctuary of Santa Maria delle Grazie
Also known as the Monastery of Santa Maria delle Grazie, this is probably the most important structure in the town for those who are here to explore its history. Whilst the Church of Padre Pio may indeed be bigger, this building is over 500 years old (and counting). Its foundations are even older and are believed to have once belonged to a Roman temple. Because of its long history, the inside of the church is incredibly ornate and decorated in a number of different styles.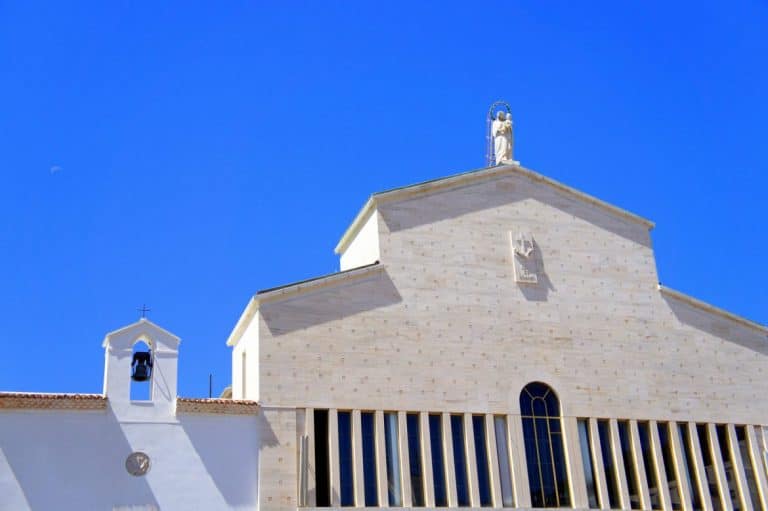 If you head here on the 15th of August, you'll find the streets packed with those on pilgrimage, who are slowly replaced by a huge trade fair. On the ground outside of the church, artists known as "madonnari" draw famous religious paintings on the ground in chalk, for everyone to see.
Casa Sollievo della Sofferenza
The Casa Sollievo della Sofferenza is one of the most efficient private hospitals in Europe, and another of the most important sites of pilgrimage in the town of San Giovanni Rotondo. Having been established by Saint Pio of Pietrelcina, travelers come from around the world to visit this place. It is home to places for prayer, along with a scientific research centre which is almost unequalled anywhere else in the world.
A Center for Experiencing Religion
The Hotel Valle Rossa is the perfect place to go if you're going to visit San Giovanni Rotondo on pilgrimage. It's comfortable, relaxing, and the staff here are able to help with almost anything. It's also very well located. The walk from the hotel to the town's different attractions is short and the countryside scenery is beautiful.
One of the best things about the hotel was the food, which this review marks as some of the best we've eaten during this trip. It was really good quality (as was the coffee) and stood out when we compared it with the other restaurants in the town.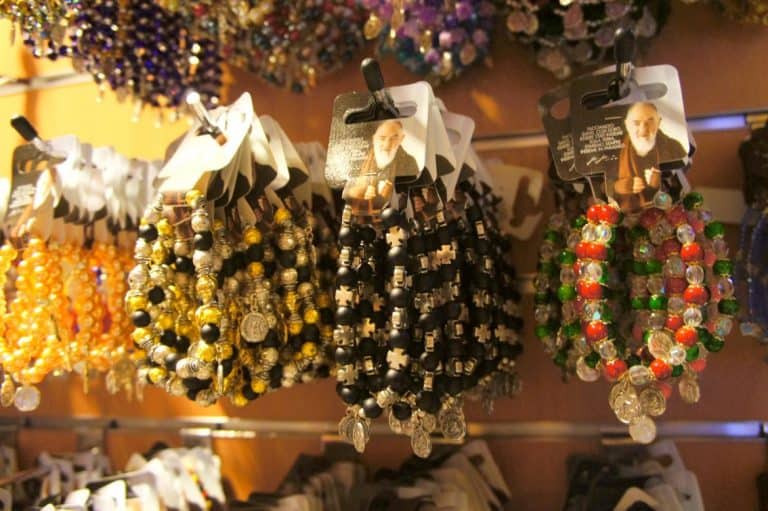 I think that even if I weren't staying at the hotel itself, I would probably want to visit it to eat. Make sure to try the baked fish and potatoes on their dinner menu. Worth it!
Overall, my mom and I would say that the Hotel Valle Rossa is one of the best places in San Giovanni to stay – if not the best. The next time we go back, we'll be sure to check in again and we hope to see you there!