We've recently covered inspiring travel books – now it's the turn of film! For many of us, watching a movie about a particular location or journey is incredibly inspiring and enough to make us drop everything, pack a suitcase and go. They also provide comfort when we can't get out there – for whatever reason – and are a great alternative for all those armchair travelers out there. So, come with us as we explore some of the best movies to inspire your wanderlust and what you can expect from watching them. Be warned though – we've thrown in a couple of curve balls that you might not automatically associate with travel. Die Hard is a Christmas film!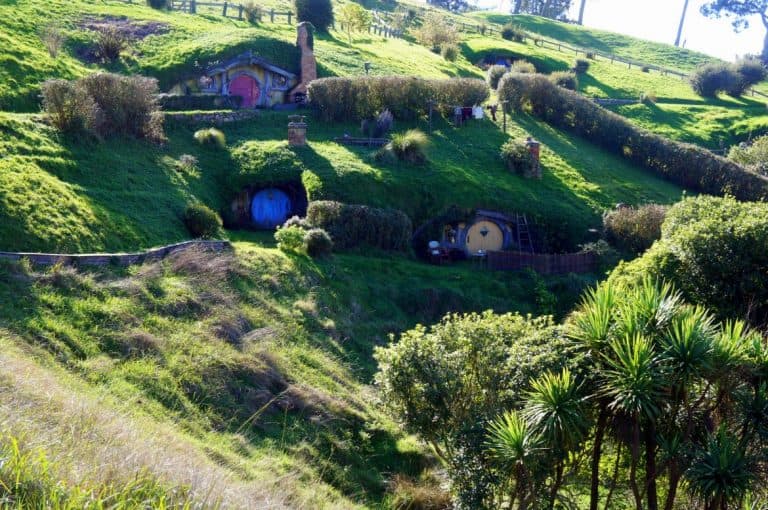 Before Sunrise
We could have named any film from Richard Linklater's beautifully shot and scripted trilogy, but we've gone for the first one. Before Sunrise follows Jesse and Celine, a young American man and French girl who meet while traveling through Europe on a train, and they disembark to spend one night together, wandering the streets of Vienna until sunrise. The city itself is also the star, as the film was shot on location and would inspire anyone to pay those baroque streets a visit.
Best for: Exploring cities, finding romance on the road and the passage of time.
Into the Wild
Many inclusions on a travel movie list were books beforehand, and Into the Wild is no exception. Based upon the novel of the same name by Jon Krakauer, it follows the true story of Christopher McCandless, who left everything behind to travel into the American wilderness. The film, directed by Sean Penn, was a critical success and has gone on to achieve a cult status – particularly in traveling circles. In spite of the ending, (we've not spoiled it) McCandless is a testament to that wandering spirit that we all share, and the films stunning visuals across North America will get you outside in no time.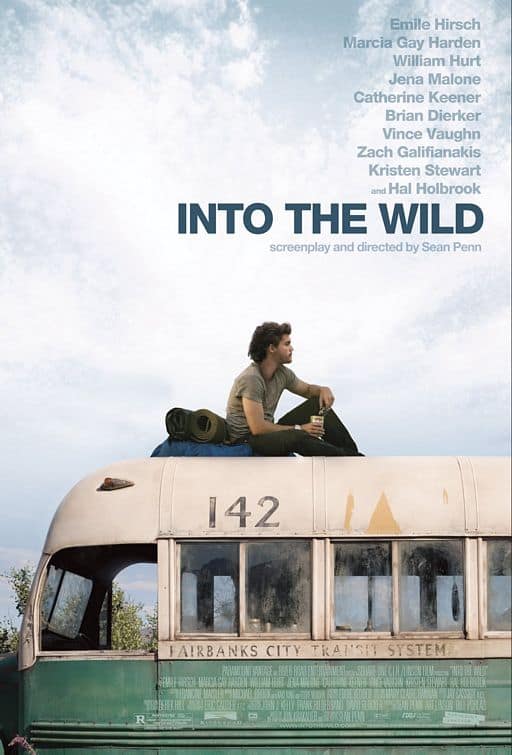 Best for: Leaving the nine to five behind, getting out of the rat-race and into the wild.
The Beach
The Beach also makes the jump from book to screen and sees a largely shirtless Leonardo Di Caprio escape the overpopulation of Bangkok in exchange for a hidden, tropical paradise. While not quite living up to the novel (what film ever does?) director Danny Boyle nonetheless does wonders for the Thai tourist economy, and the film inspired millions to visit the country. He pulls off some gorgeous cinematography of the region, in particular, Koh Phi Phi island – which is now unfortunately overrun with paradise seekers. Go to Indonesia instead.
Best for: Beaches, obviously.
The Darjeeling Limited
Told in signature Wes Anderson style, the story centres on three brothers as they take a train journey through India following the death of their father. Three very different characters experiencing one of the world's most unique, diverse, and challenging countries you can travel. Anderson skillfully captures India intricately with his trademark attention to detail and quirky, comedic storytelling, shot on location in Jodhpur and inspiring us all to take a train journey across this unparalleled country. Don't leave home without watching it.
Best for: Traveling with your oddball family, visiting temples, exploring India and being on a train.
Casino Royale
Really, we could have picked any number of Bond movies, but Daniel Craig's first outing as 007 can really get the wanderlust firing – especially if you can afford to stay in sumptuous, five-star hotels. The globetrotting super-spy always visits mouth-watering locales around the world, and this time he's in Italy, Montenegro and the Bahamas. He's always in the Bahamas! Much of the film was actually shot in the Czech Republic, but regardless, the scenic backdrops are enough to get you shaken AND stirred. You'll never look at a Venetian house the same way again.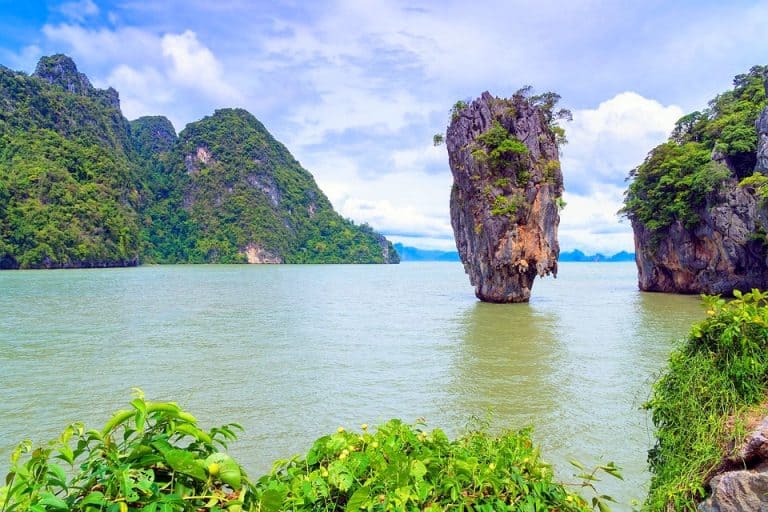 Best for:  Mediterranean Europe and the Bahamas, seducing beautiful women at the same time.
The Lord of the Rings: The Fellowship of the Ring
Not necessarily considered a travel movie, there's no denying that Peter Jackson's masterpiece inspired a generation to visit New Zealand. Much like what The Beach did for Thailand, LOTR was the best New Zealand Tourist Board video they could have hoped for. Thousands of people flocked to the country in the films' wake, and visitor numbers show no signs of dwindling. And you can see why; it's a stunning country with incomparable natural beauty. You can even visit the set of the Shire – home of the hobbits – which is still standing today. It's great fun and we highly recommend it!
Best for: Dramatic panoramas of snow-capped mountains, long hikes.
2001: A Space Odyssey
Alright, hear us out. With commercial space flight becoming increasingly more likely each year and a number of companies in a race to be the first to offer such a trip, the likes of 2001: A Space Odyssey could potentially be seen as travel movies for future generations. Stanley Kubrick's 1968 cosmic masterpiece landed a year before we set foot on the moon, and along with other movies in the sci-fi genre, it has many of us wetting our appetites for space travel and exploration. So long as the ship doesn't malfunction that is.
Best for: Dreaming of the stars, boldly going where no one has gone before.
Cut!
We'll admit we made some interesting and alternative choices regarding inspiring travel movies – but they don't always have to actually be about travel. Just watch films or documentaries with incredible cinematography of planet earth – or space – and you'll find enough to inspire your wanderlust and get out there on an adventure once again. Hands up who wanted to book a cruise after watching Titanic!
What's your favorite, inspirational travel movie and why? The weirder the better!