Located in the Mediterranean between Sicily and North African, Malta is the perfect place for any type of traveler. From hidden caves to beautiful beaches, and some of the world's oldest and largest structures, Malta just seems to have everything an island getaway could need.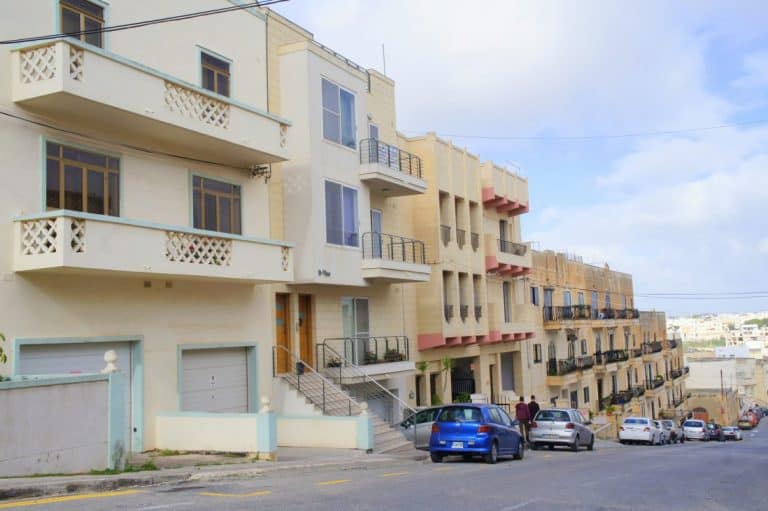 Of course, Malta is still just an island and being an island so it's not too hard to walk. At just 122 square miles (in total), as long as you're willing to take a bus between some destinations, it's not that hard to explore Malta on foot. And that's exactly what we did. Here's our guide so you can do it yourself.
How to Get Around Malta
Getting around Malta is pretty easy – it all depends on how much effort you want to put in. Whilst staying there, I decided that I was going to stay as healthy as possible, so most of my "getting around" was done on foot either walking or jogging – ala Malta on foot. Valletta is especially easy to walk around, as are Birgu and Mdina. They're small cities with many of the prime locations just a short stroll from one another. If you're thinking of walking a lot, we highly recommend the D'Ambrogio Malta guest house. It's in a very convenient location and will make getting around by foot a lot easier.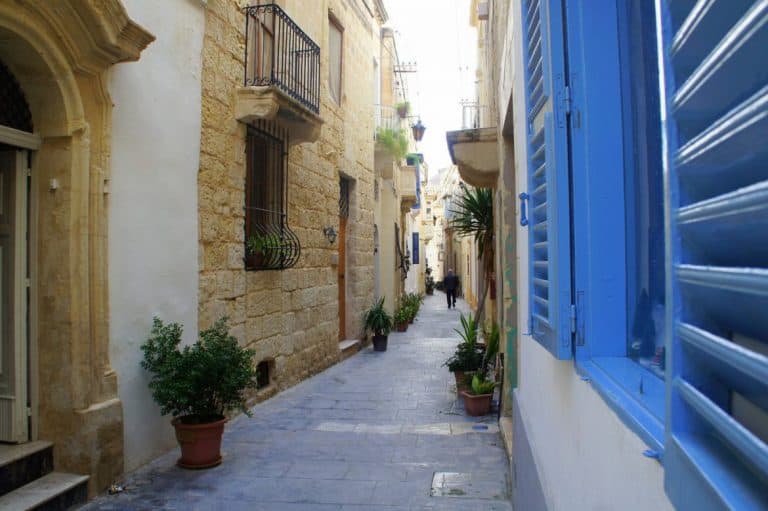 For longer trips or journeys, either taking the bus or renting a car are your best options. Most tours will usually come with travel included – make sure to check before you book though. The road conditions in Malta have improved a lot in the past few years, making it a lot safer and more convenient. The Public buses here are great. They seem to always be on time and they only cost 1,50 euro. Worth it.
For trips around Gozo Island, you're going to need some form of transport. We're going to recommend you try out the Quad Bike tour of the island if you have a driver's license. It's a great way to see as much of the island as possible whilst still taking in the fresh air!
When to Visit Malta
Malta is a sun, sea, and sand tourist destination. That means that the best time to arrive is really during the summer. Obviously, I arrived during winter. It was cold – colder than you might imagine – and there was a strong breeze. This was especially true on Gozo Island.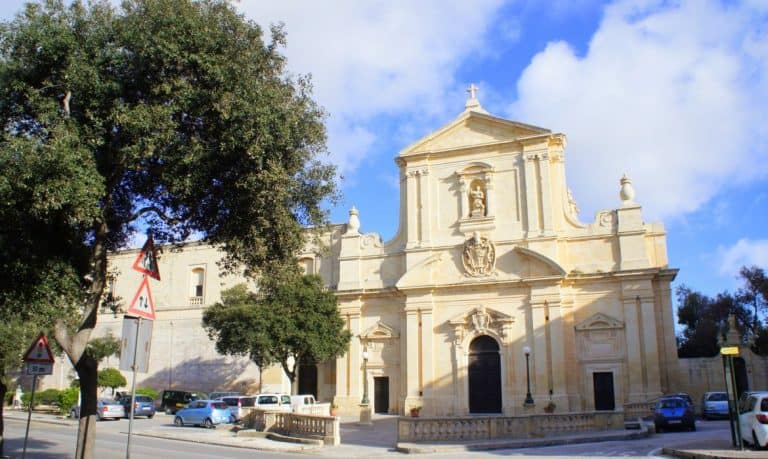 The sun is out all year though. The average temperature is 23 °C, which isn't high enough to recommend T-shirts, but not low enough that you would need a coat. During summer, you can expect temperatures rising as high as 34 °C during the day, with day temperatures during the winter sinking to 16 °C. Not too bad, but still a pretty big difference between winter and summer.
What to See in Malta
The Ancient Capital of Mdina
Often dubbed the Silent City, Mdina might not be the actual capital of Malta anymore, but it is the romantic capital. Surrounded by Rabat, the Silent City can trace its history back more than 3000 years. The site is packed with everything an ancient city would need, from a cathedral to a ministerial palace and even its own dungeons. Explore the Silent City as your leisure and uncover some of Malta's darker history, recreated in its walls.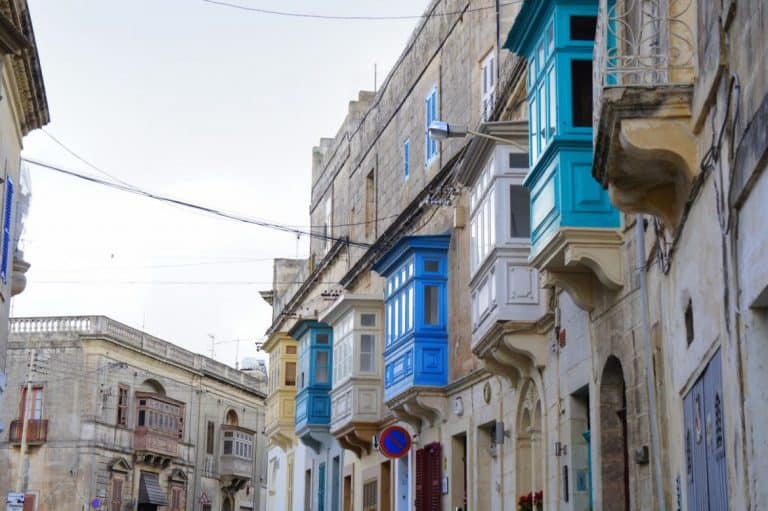 Make sure to check out the panoramic views of the city beneath by heading to one of the City walls, and visit St. Paul's Cathedral and the museum here for some more incredible architecture. St. Paul's Cathedral is an incredible example of 17th-century architecture in the area – being one of the most impressive buildings Malta has.
The Hypogeum
The Hypogeum is – many believe – an underground cemetery, containing the remains of over 7,000 individuals dating back as far as 4,000 BC. It is one of the oldest man-made structure in Malta – if not the oldest – and has become a UNESCO world heritage site (unsurprisingly).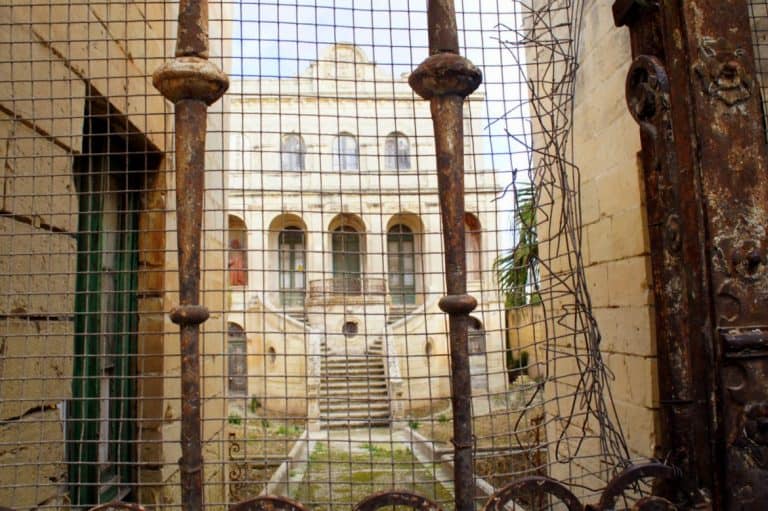 The site today was originally discovered in modern history by a stonemason back in 1902. Archeologists immediately flocked to the site to help uncover the bones and treasures of those who had once lived there. Today, a tour of the Hypogeum is one into an era before history as we know it. A unique architecture and mysterious secrets hide in every corner and stand in plain sight.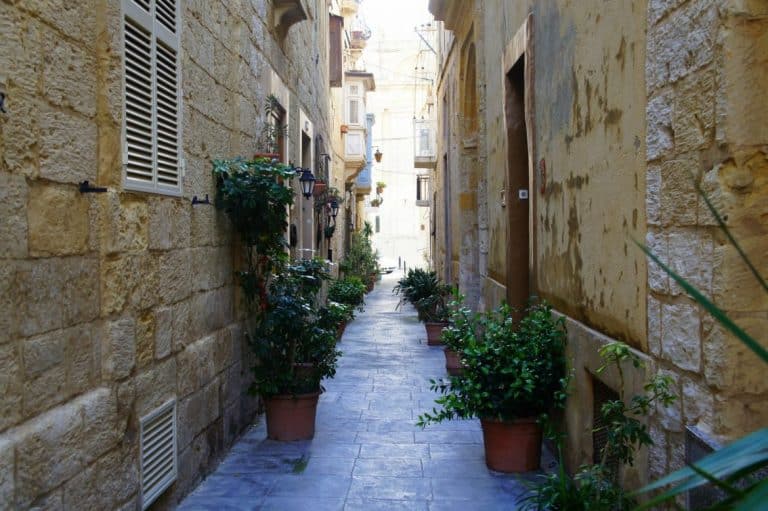 Unfortunately, just 80 visitors per day are allowed to enter the Hypogeum, meaning that it's pretty much vital that you book in advance. During peak times, that can mean booking as early as a month before your trip.
Tarxien Temples
Also near to the Capital of Valletta, you'll find the Tarxien Temples. Dating back as far as 3600 BC, the Tarxien Temples site is another of the pre-historic treasures Malta has. Discovered by local farmers in 1913, the site was quickly excavated and its different temples uncovered. Today, the most highly decorated of the structure is that of the South Temple. The East Temple and central Temple are also worth visiting, having their own unique architectural plans and designs.
Tickets cost €6.00 for adults and the complex is open from 9 am to 5 pm Mondays to Sundays.
Blue Lagoon
Arguably Malta's best beach for swimming – so kind of Malta on foot – the Blue Lagoon is a place where you can see straight through the water. The reason it is so clear here is that it is surrounded by a small collection of rocks. This also gives the Blue Lagoon a more 'hidden' feeling, as you go for a dip in the warm, perfect water.
However, it's important to remember that the Blue Lagoon is definitely not hidden. In fact, during peak periods in the summer, the Blue Lagoon fills up incredibly quickly. With not too much space to begin with, a quieter alternative is usually a better option. Also, remember that you will need to take a ferry here, so that part of your journey definitely won't be seeing Malta on foot.
Golden Bay
An alternative to the Blue Lagoon for those more interested in golden sand. Located on the island of Malta – so no need to take a ferry – the Golden Bay is the perfect place for relaxing and lounging. Make sure to bring some sunscreen with you though or you might get burnt!
Dingli Cliffs
The Dingli Cliffs are an area of exquisite natural beauty in Malta located along the Western Coast and great for anyone wanting to explore Malta on foot. They also happen to be home to the highest point on the island, at an impressive 253 meters above sea level. The main reason to climbs the cliffs is to see the views from the top. This, combined with an evening sunset, makes the Dingli Cliffs a sight to rival that of its nicest beaches.
The Cliffs are named after a famed Architect in the region known as Tommaso Dingli (1591 – 1666) who lived nearby. There, you'll find Dingli Village, with a great farm restaurant known as Diar il-Bniet. Whilst at the top of the Dingli Cliffs – at its highest point – you'll find the 17th century St Mary Magdalene Chapel, for all to see.
Għar Ħasan Cave
Located along the southern coast of the primary Malta island, the Għar Ħasan Cave was once believed to have been the hideout of a 12th-century rebel. It's a unique, 'off-the-beaten-track' option for those looking to explore a side of Malta which many don't get to see. Make sure to bring your own torch and some food – just in case you get lost!
Color My Travel
The Color My Travel tour is a free activity for any in the main city of Valletta and who wants to explore what the place has to offer. The tour takes place from 17:00 to 18:30. Unfortunately, we didn't find the tour all that great. Our tour guide didn't really feel like they should have been showing us around and the contents of the tour itself were pretty boring. I will say that our tour guide made us laugh more than once, but it just wasn't in the right places. It's a good way to spend an evening, but don't plan your day around it.
What Else to Know About Malta
Malta seemed like a very Catholic area. There were a lot of religious artifacts and monuments scattered all around the place. Every area seemed to have its own church (some had two). It's recommended that you avoid doing anything which might harm the religious sensibilities of the locals.
Maltese food wasn't as great as we thought it would be – but you'll need a lot of it if you're exploring Malta on foot. If you find yourself agreeing with us, stick to Italian Cuisine, we found it to be the best they had to offer. Also, despite Rabbit being a popular local dish, I didn't think it actually tasted all that great – it definitely wasn't what people described it as.