Regular readers will no doubt be aware that we undertook a trip to Ireland before the madness of Christmas took hold, and we had an interesting and educational time there – which are adjectives you might not necessarily associate with a country famous for a drinking culture including whiskey and Guinness! But apart from learning about Astro Tourism and the fascinating Dark Sky Reserve in Killarney, debating long and hard about which Irish castle is better; Blarney or Malahide, and experiencing some wonderful Irish hospitality, Agness also had an exciting and alternative time in Dublin.

In a city famous for its nightlife and partying, there wasn't a drink in sight (apart from coffee – which is essential) as she was shown around town by an old friend and former work colleague. And in the process, discovered something that is actually a thing – hunting city deer by bicycle.
We would like to take this opportunity to assure you that no deer were harmed during Agness' adventures. Or pigeons – even though there are far too many of them.
It was an overcast November day as I met an old friend now residing in Ireland. I first crossed paths with Gus while working in Amsterdam at Poki – an online playground for kids of all ages – back in 2015. Originally hailing from Brazil, Gus had moved from The Netherlands to study and work in Dublin, and it was here that we joined forces once again to explore the city – albeit in an alternative, off-the-beaten-track kind of way!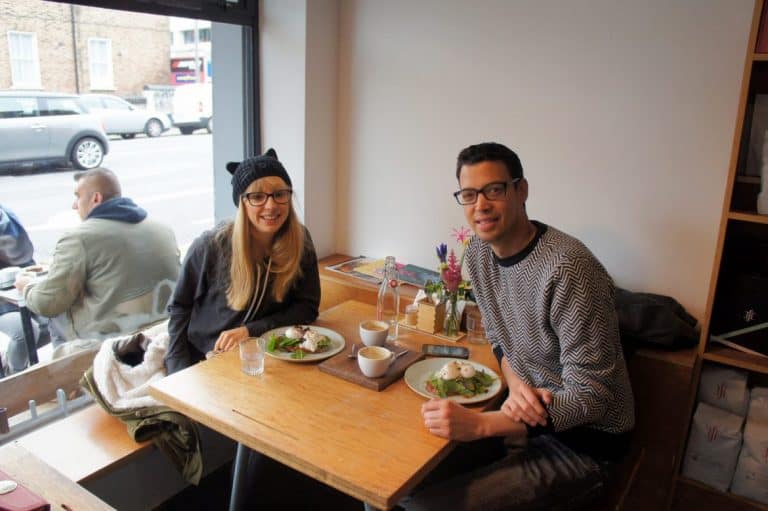 Dublin is something of a powerhouse when it comes to European capital cities, and it's extremely popular amongst a go-going, youthful travel crowd. Perhaps not least because of its notoriety on the party scene. However, there's much more to see and do here than scull pints of Guinness (as nice as they might be) as Dublin has a long and chequered history that is still very much palatable today.
It's also a city passionate about literature, with many of the greats hailing from its cobblestones, including Oscar Wilde, Bram Stoker, and George Bernard Shaw. There's a wealth of sights and attractions to visit in the city, but we decided to experience something a little different from the back of a saddle. Deer hunting!
Now I know what you're thinking. You're thinking that we've wrapped ourselves up in camouflage with a couple of shotguns over our shoulders. I did wear a green parka, but that's about as far as it went. We weren't hunting to kill deer, more like trying to track them down, so animal lovers and vegetarians can rest easy. You also might find it strange that we would be undertaking such an activity in a suburban environment – especially in a capital city. But if you've ever watched the fascinating documentary Planet Earth – you'll know that metropolitan areas are bursting with wildlife – just as much as the surrounding countryside – and you can see all manner of critters in built-up areas if you just know where to look.
We were cheating a little bit too – exploring Dublin's Phoenix Park – one of the largest recreational green spaces in any city in Europe. And since the 17th century, it also happens to be the home of wild deer.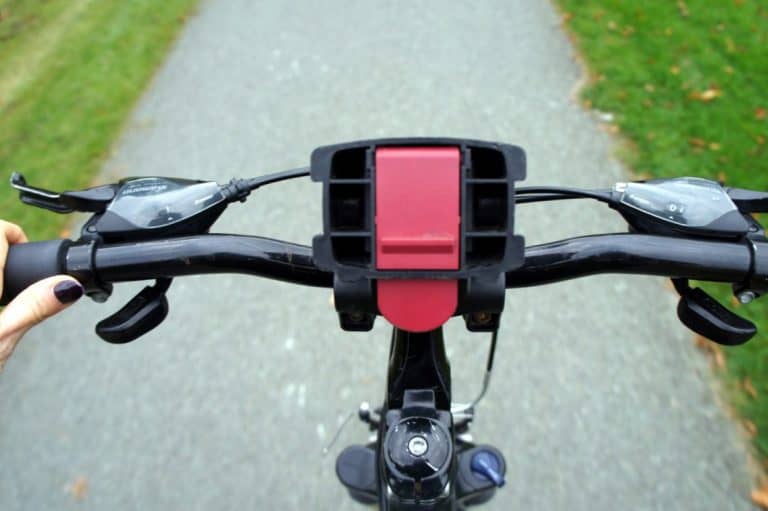 After a wonderful breakfast, including that all-important coffee, Gus introduced me to Dublin as we made our way across town in the morning, employing the exceptionally useful LEAP travel card that covers public transport in the city. I particularly liked the cool, leaping frog motif. But while Dublin's public transport is on point, our steeds in this quest were to be the two-wheeled variety, and with the help of some I.D, we rented a couple of bikes from a local hire company. Then off we went in search of some Cervidae! (That's the family deer belong to for those who don't know!)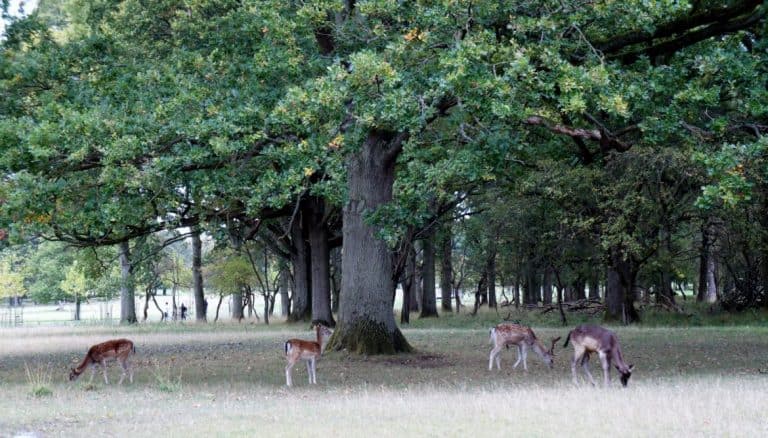 Phoenix Park is over 350 years old, originally constructed as a hunting ground for King Charles II, which might explain why it still has a large deer population to this day. It covers some 1,752 acres, making it the largest enclosed park in a capital city in Europe. It's enormous, so to cover a lot of ground we really would recommend hiring a bike. Interestingly, the park is open 24 hours a day, 7 days a week – so you can feel free to go deer hunting at any time of day or night. It might just be a little too spooky after dark though.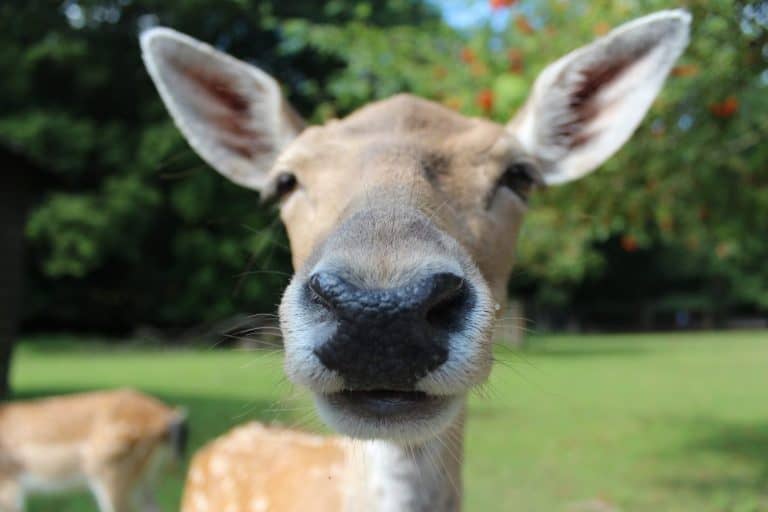 Setting out on our mission under grey skies, we cycled passed the dramatic and dominating papal cross at Fifteen Acres. It was erected in 1979 in honor of a mass held here by Pope John Paul II and attended by a million people. Just as commanding was the Wellington Monument which stands at 62 meters making it the tallest obelisk in Europe.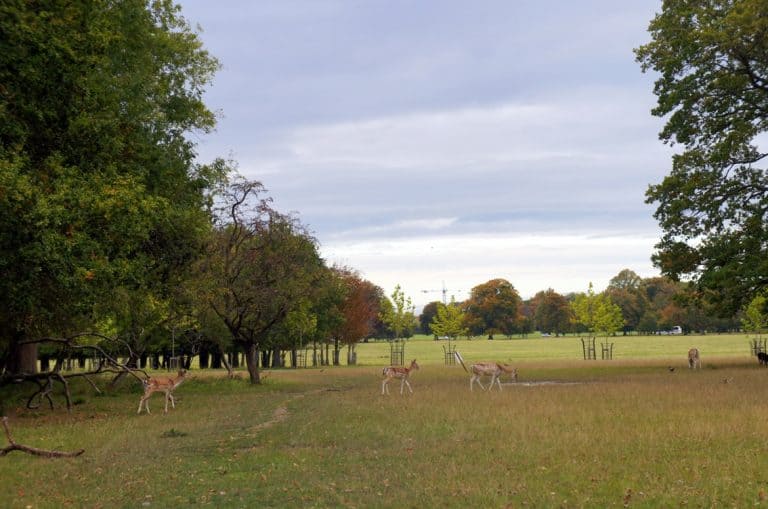 Other sights include the Dublin Zoo, Ashtown Castle, and the Phoenix Park Visitor Centre, but there's much more besides – and plenty here to keep you occupied outside the city itself. Finally, after exploring the vast expanse of the park for around half an hour, we were overjoyed to discover its most famous inhabitants, spotting a small herd of fallow deer hidden deep within the vast green space. Incidentally, Phoenix Park is a wonderful place if you're a lover of trees! This herd was only around four to six strong, but it was still wonderful to catch them in this environment. Sometimes its possible to see considerably more, and although we weren't that lucky on this occasion, it was still a really cool, alternative way to spend an afternoon in a European capital.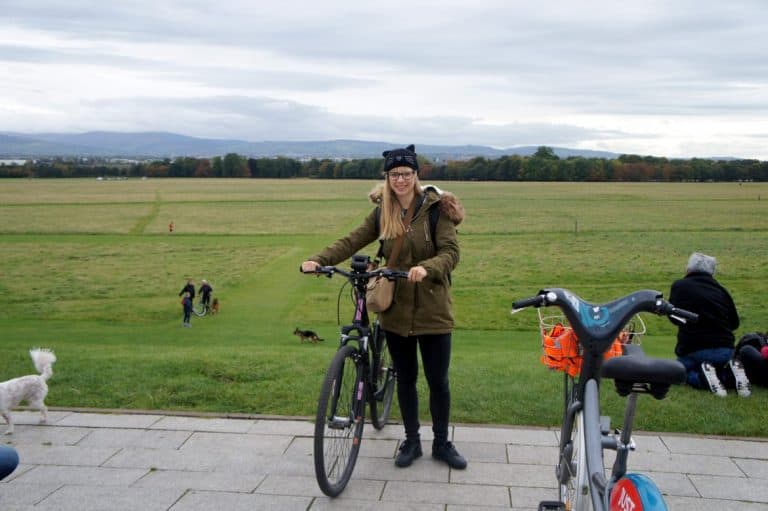 So, the next time you find yourself in Dublin's fair city, please remember to pay a visit to Phoenix Park and go deer hunting on a bicycle. You'll be surprised at just how fun and exciting the experience can be.