If you've got a passion for traveling and a passion for the movies – you've come to the right place! Sit back and relax because you're going to visit these famous filming locations around the world with us today.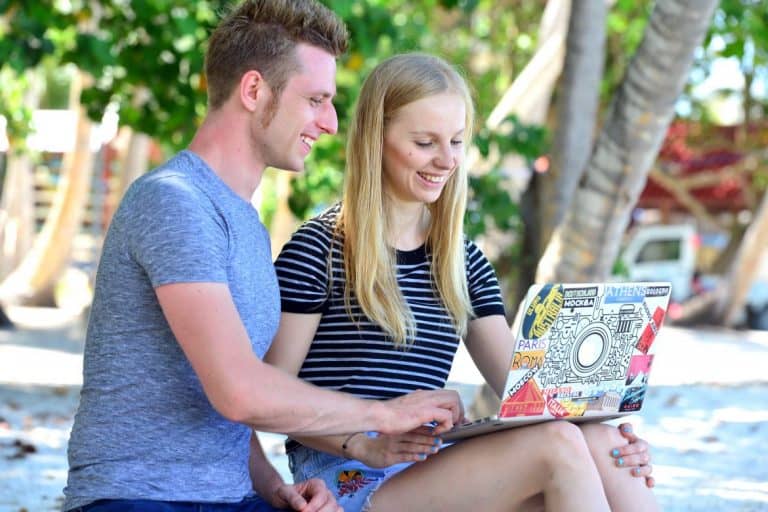 There's nothing quite like the escapism and thrill of taking in a good movie, stuffing your face with popcorn and being on the edge of your seat. But wait! Maybe there is! How about actually going to where the movie was filmed and combining a passion for travel and a passion for film!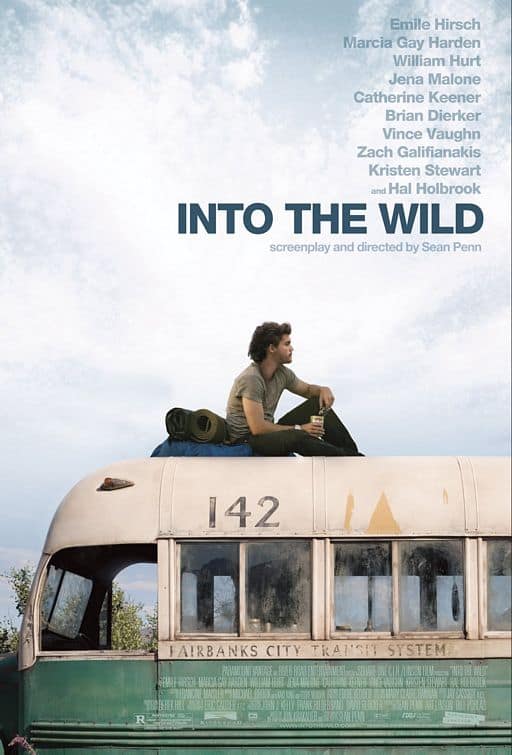 Everyone loves a good movie, and there's something really exhilarating and unique about traveling to famous film locations around the world. Moreover, feeling like you're part of the set! And whether you're in a sandy, windswept desert or at the top of a dramatic skyscraper – there are no special effects, no fake backgrounds, no green screens, and no Jedi's (which is a shame). Just the real-life locations used in some of your favorite flicks! So let us take you to a galaxy far, far away…which isn't actually that far away at all!
Movie: Star Wars
Location: Tunisia
You never forget the first time those famous rolling credits appear on the screen, and the thunderous fanfare makes the hairs stand up on the back of your neck! We could have gone with a gazillion different locations around the world for any episode of the Star Wars canon. However, we've opted for Tunisia, which was the setting for many of the shots on Luke Skywalker's home planet of Tatooine. The town of Matmata in southern Tunisia is especially well known for Star Wars fans – as this is where the crew used troglodyte underground dwellings for Luke's homestead, including the memorable "twin sun" sequence where Luke ponders his future. This is the film location you're looking for!
Movie: The Lord of the Rings: The Fellowship of the Ring
Location: New Zealand
Perhaps one of the most famous movies and location combos is for Peter Jackson's epic Lord of the Rings Trilogy.
Filmed on location in New Zealand over the course of three years. LOTR utilized the stunning and dramatic New Zealand landscape to great effect, with some truly memorable and remarkable cinematography.
Such is the popularity of the films, you can now actually visit the original Hobbiton movie set where the journey to destroy the ring of power began. Moreover, have guided tours of famous locations including The Green Dragon Inn and Frodo and Bilbo's home at Bag End. One can only imagine what this acclaimed trilogy has done for the New Zealand tourist board!
Movie: Spiderman, King Kong, Breakfast at Tiffany's…
Location: New York City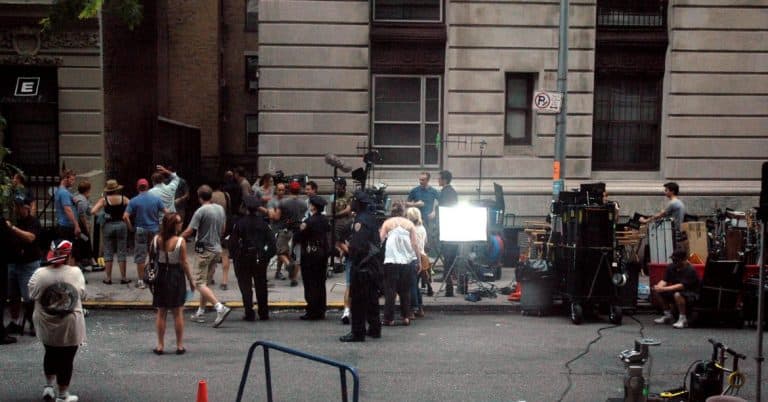 Walking through the streets of The Big Apple and you'll understand why it's been used as a movie location since movies were first pioneered. The original King Kong utilized New York's famous skyline way back in 1933, and the city hasn't shown signs of giving up its love affair with the film biz. There are far too many movies to include here that were shot in New York, but part of the fun is wandering around the streets and recognizing locations that you'll be familiar with from the silver screen – and it'll make you feel like you've been here before! From the Ghostbuster's firehouse to certain green, teenage reptiles escaping from the sewers, NYC is one, the giant film set. Don't forget your Friends too!
Movie: Harry Potter and the…
Location: United Kingdom
Much like New York, London is a veritable treasure trove of film locations, no more so than for the Harry Potter series of movies. Fans can actually visit Platform 9 ¾ at Kings Cross station, and find half a trolley disappearing through the wall! Leadenhall Market doubles as Diagon Alley, but you'll have to go pretty far north to the city of Durham if you want to see Hogwarts. Various exterior and interior shots of Durham Cathedral were used for the famous wizard and witchcraft school, and the city itself is worth a visit too. For something truly spectacular though, continue north into Scotland and visit the Glenfinnan Viaduct, using it as the location for the journey of the Hogwarts Express steam engine. Wands at the ready children – ACCIO TRAVEL FUND!
Movie: Before Sunrise
Location: Vienna
Vienna is a beautiful city to visit whether you're a movie fan or not, but we're including it here because of just how well director Richard Linklater utilized the city's gorgeous streets in the 1994 movie Before Sunrise. The story follows two twentysomethings on a real time journey around the city as they fall in love, but have to go their separate ways at sunrise. It's a wonderfully shot and acted portrait of realistic emotions between men and women, and you'll be hard-pressed to find a film that will make you want to visit a city anywhere as much as this. Linklater repeated the trick for Paris and Southern Peloponnese, Greece in the sequel's Before Sunset and Before Midnight. Beautiful movies – beautiful locations. Go here to fall in love like Jesse and Celine.
Movie: The Magnificent Seven, Mission Impossible II, Forest Gump…
Location: Monument Valley, USA
Another famous location that they are using extensively in movies is the breathtaking vistas of Monument Valley in the USA. If you can't think of what it looks like from the top of your head, give it a quick Google image search. Done it? Good – now you know! As soon as you see those stunning rock formations you're reminded they've played host to hundreds of westerns, including the John Wayne classic Stagecoach and timeless The Magnificent Seven. In later years Tom Cruise was hanging from the rocks while climbing in Mission Impossible II and it was here that Forest Gump finally stopped running in the 1994 tearjerker. We'd recommend hiring a horse and invoking your inner cowboy if you're going to visit this real-life film set – it's one of the best.
Movie: Crouching Tiger Hidden Dragon, Avatar
Location: Huangshan, China
Equally as dramatic and breathtaking are the Yellow Mountains of Huangshan in China.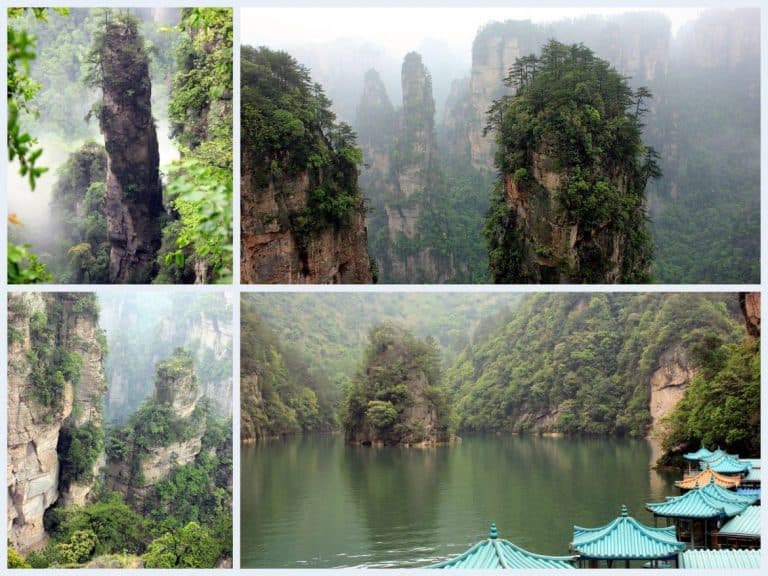 If you're looking for something that is (almost) out-of-this-world, then this is the place for you. It was the location for some of the sumptuously beautiful fight scenes in the mesmerizing martial arts epic Crouching Tiger Hidden Dragon, but along with the Zhangjiajie National Park, it was the movie Avatar that really sent us to another planet. Doubling as the alien world Pandora, it's an incredible place that you won't believe exists, even if you're seeing it with your very own eyes. It's also a UNESCO world heritage site and a popular attraction for anyone who loves nature. You might not find any giant, blue Na'vi running around, but you might be able to train to become a martial arts master!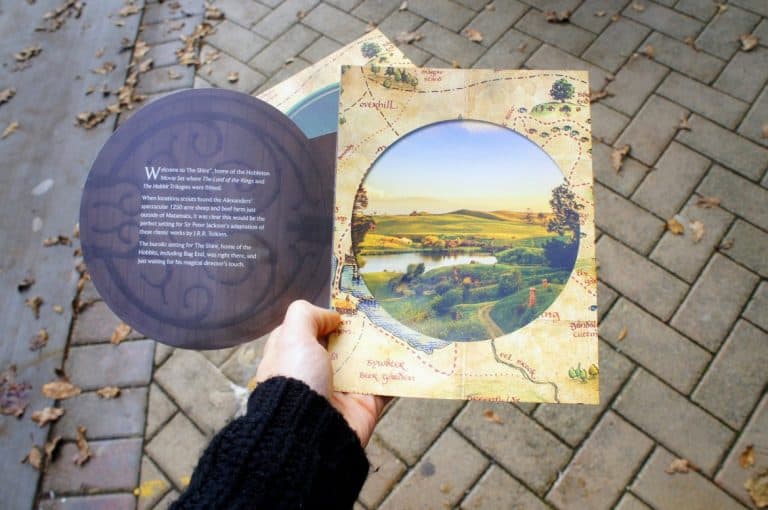 You don't have to be a film fanatic to enjoy traveling to these film locations around the world. However, we think having that little bit of extra knowledge about a place can enhance your experience of it. However, if you're as mad for movies as we are, then you know just how much fun it is to visit the sights of where some of the great flicks were shot – especially if you're a big fan of that particular film! Let us know if you've been to any of these real-life sets. Also, if you've got any favorites of your own in the comments below. Maybe we'll do a music video location or a book location post in the future too!