If you are looking for a relaxing place where Polish folklore and wild nature rule, Zakopane is the right choice. Nestled near the Tatra mountains, this little town blossoms in the winter, when you can see the best ski jumpers in the world competing for the title of champion.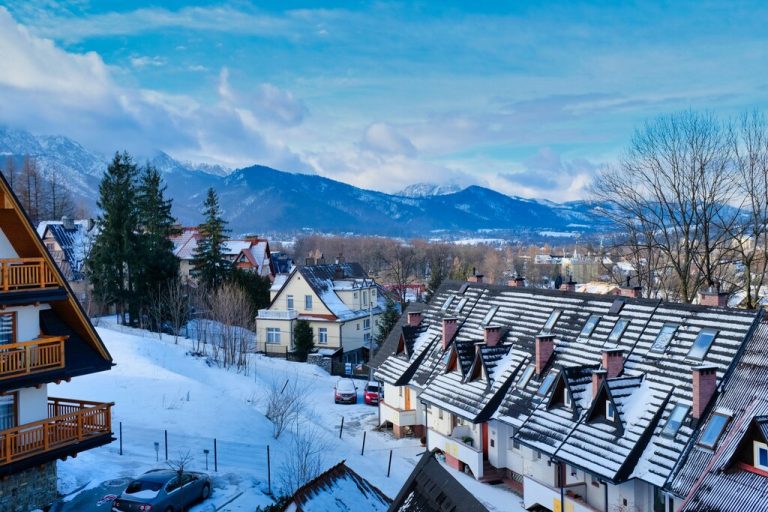 In Zakopane, you can try sheep cheese and get some unique souvenirs inspired by local handicrafts and culture. This place is also a gateway for anyone who wants to practice their hiking skills. It's a perfect destination to admire beautiful landscapes and stunning fauna and flora that peaks at you from each corner.
Have I already convinced you to add Zakopane to your bucket list along with Warsaw, Krakow, and Gdansk? If so, here are the absolute best things to do and see so you can get the most out of this magical spot.
Where to Stay in Zakopane
Just in case you need help finding the right accommodation, I have prepared a quick help for you. You can browse the map below to find somewhere to stay, either a hotel or VRBO, if you haven't booked anything yet.
With that out of the way, let's see what the city has in store for you!
Discover Krupówki and Eat Oscypki
There is no better way to start exploring Zakopane! Krupówki is its main street that blossoms and is full of life no matter the time of the year or the weather conditions. You can walk over one kilometer through it and enjoy local merchants encouraging you to buy their products.
In wooden booths, you can find everything, starting from low-quality mass-produced souvenirs, through the handcrafted wonders. Of course, you can get some delicious food. If you are looking for a warm place to stay for a moment, you can pick one of the numerous restaurants that are scattered on the street.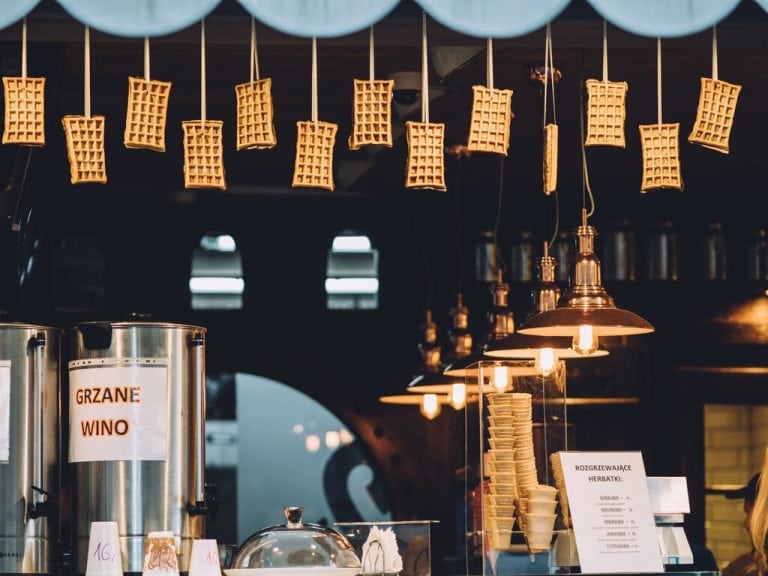 If you are in a rush or just want a little snack, be sure to buy Oscypki. They are a local delicacy. These small cheeses are smoked and traditionally made of salted sheep's milk. However, nowadays, many merchants sell cow milk or mixed versions. Whichever you pick, you won't regret it. They are simply delicious and taste the best with a drop of cranberry jam.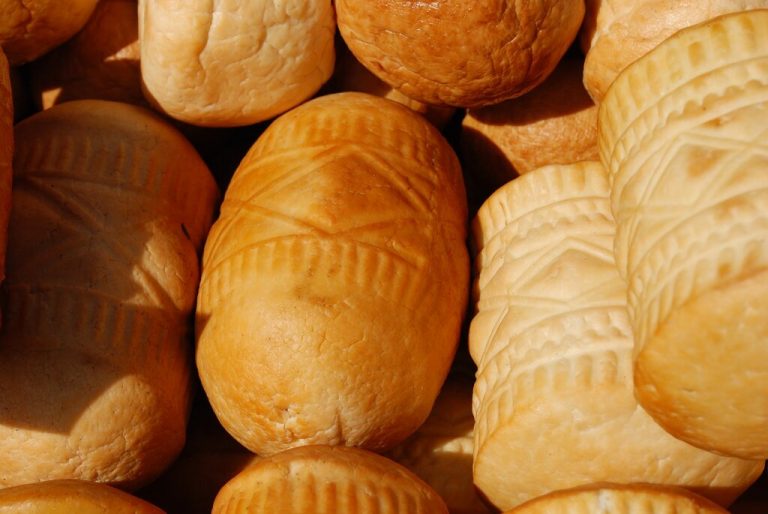 There is no doubt that Krupówki is a very touristy spot, but expect more Polish people than foreign visitors. Sometimes, you can see street artists performing here. If you stand exactly in the middle of the street you can see Giewont, the characteristic peak of the Tatra mountains with its big cross.
And if you see a bear on the other end of the street, don't run away! :) Just take a picture with it, as it's just a person wearing a costume and one of the funniest local attractions. So expect to wait a little bit for your turn.
Admire Unique Architecture
Next, let's stop and admire the stunning architecture of Zakopane. As you will see, the buildings here are very unique and you probably haven't experienced anything like that before. They have high roofs and are often a mix of red brick and wood. On Krupówki you should notice spectacular the Dworzec Tatrzański, which was designed as a cultural center.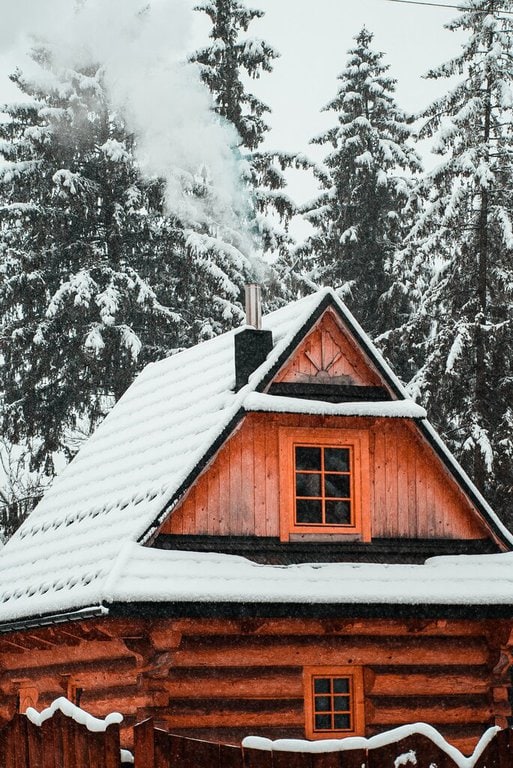 On the same street, the Museum of Tatras is located. It is one of the oldest regional museums in Poland. The outside of the building is very impressive, but if you have a bit more time, be sure to visit and check its collection. You can see their minerals, local art, and ethnographic items such as applied art, furniture, and clothing. There is also a reconstruction of a highlander's house.
Also, you can't miss out on visiting the Church of the Holy Family, one of Zakopane's highlights, its religious heart to see neogothic frescos inspired by local folklore and the so-called Zakopiański style (Style of Zakopane).
Hike to Czarny Staw Gąsiennicowy (Black Lake)
When you visit Zakopane, you should go for a hike. Whether it is a short walk or a long trail, you are going to enjoy the stunning flora and fauna of the mountains that surround this area.
Czarny Staw Gąsiennicowy is a great place to visit. The name of the lake comes from the dark blue or even black color of the water caused by the cyanobacteria that live here. Around October and November, the lake is covered with ice that disappears in April or May. Depending on the time you travel, you might see the lake in its whole vivid splendor, enchanted by the cold weather of Polish winter.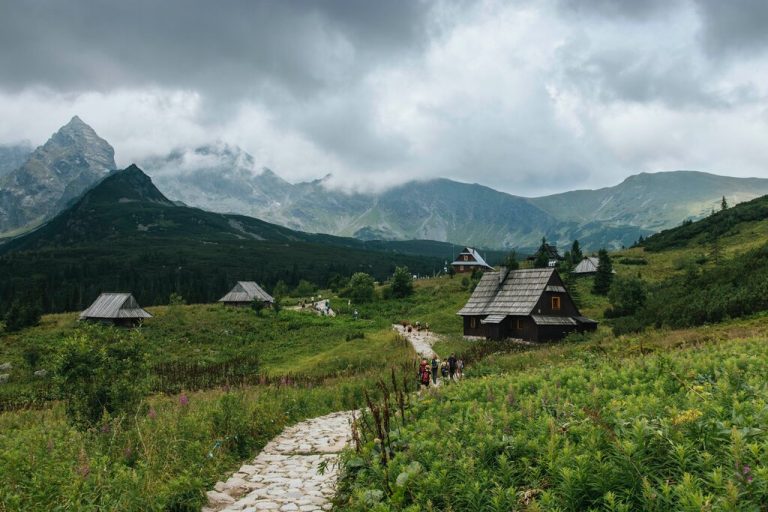 You can rest on the side of the lake, and if you feel like you have enough energy, climb the southeast slope. The way up is very hard but from there you can enjoy a spectacular view of the lake.
How to get to it from Zakopane: You can start your hike from Kuźnice. To get to this place, you can take a bus from Zakopane in 10 minutes, or walk 3.5 kilometers. To go to the lake and come back you are going to need a minimum of four hours as it's over a 12-kilometer trail.
ProTips: Please remember that Tatras are high mountains that can be unpredictable, especially in winter. Follow the directions of local authorities and don't try to hike when they inform you to stay at home.
Stay at Murowaniec Toruist Shelter
If you want to feel a vibe of mountain living, you should definitely visit Murowanice Tourist Shelter!
Murowaniec is a historical shelter that was opened in 1921. The building, with its high wooden roofs and splendid, raw stone walls, is stunning. Whether you want to sleep here or just eat something in the freshness, you are going to be impressed.
The unique feeling of the place is created not only by splendid architecture but also its rich history and legends that are often passed from one person to another during long winter nights.
Expect a friendly atmosphere, and during the tourist season a crowd of people who go to discover secrets of the most beautiful mountains in this part of the world.
Location: 49.2435, 20.007222.
Contact: +48 539 537 910, +48 18 201 26 33.
Relax in Thermal Waters
After a day of hiking and conquering Tatra's peaks, you deserve some relaxation for sure. In Bukovina Thermal Baths, you can enjoy a whole aqua park located at the foot of the mountain. Swim in one of the outdoor pools and admire the view of Tatrański National Park. You can wake up your inner child while using numerous slides or deeply rejuvenate in a sauna.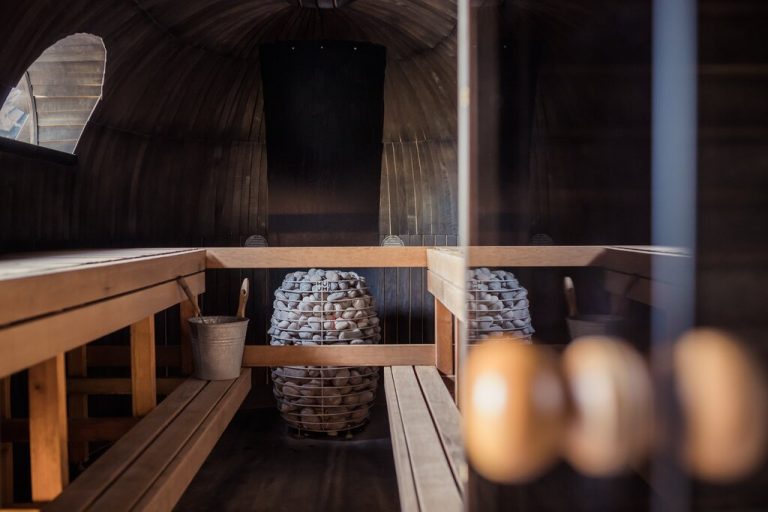 It is also a perfect place to reconnect with your body and mind, so if you have some time and some extra budget you can relish numerous spa and wellness treatments, for example, massages. At Bukovina, the natural healing properties of the water are used to create moments of full rest.
Location: ul. Sportowa 22.
Prices: 29PLN/45 minutes, consult package prices here.
Try Local Cuisine in Tatrzański Bar Mleczny
Finally, it's time to dive into some delicious food that Zakopane will welcome you with. There are many places where you can try different delicious Polish meals. The one I recommend is Bar Mleczny (eng. Milky Bar). Sounds delicious? Oh yes!
Bar Mleczny is a place where you can eat regional food at a good price. Big portions are served and you have an impressive choice of dishes. You can get dishes such as schabowe (friend meat in breadcrumbs), pierogi (Polish dumplings), or placek zbójnicki, a dish typical to the region. It's an omelet made of eggs, potatoes, onions, garlic, and more, usually served with sour cream or goulash.
Opening Hours: Every day from 8 a.m.-9 p.m.
Location: ul. Droga na Bystre 2a
ProTip: In Bar Mleczy you can't pay with a card, so have some cash on you.
Eat Something Sweet in Góralskie Praliny
I hope you've saved some room for dessert because you are just about to treat yourself to some yummy treats!
Góralskie Praliny (Mountain Pralines) is a climatic place where you can drink great coffee and immerse yourself in the world of delicious chocolates. With their shape, pralines bring to mind oscypki, but they offer a whole different fusion of tastes. You can get something sweet for yourself or buy a small gift for loved ones. They give you an opportunity to create your own set of pralines, or you can even get a chocolate map of Tatras.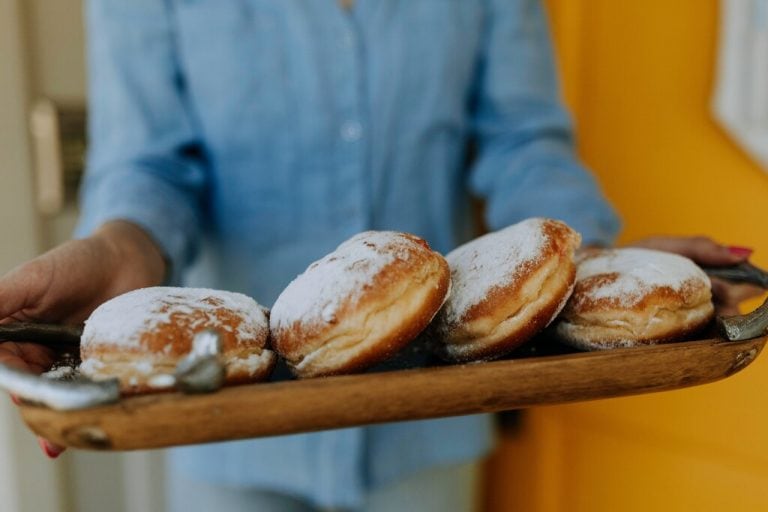 In the café, you can find much more than chocolates. Try home-baked cakes, pączki (Polish doughnuts), or ice cream desserts and immerse in the beautiful interior of the place that connects the comfort of a luxurious café with the magic of a unique, colorful store.
Adress: Krupówki 28
Opening hours: 8 a.m.-10 p.m.
Let's Sum it Up!
As you can probably tell by now, Zakopane is simply adorable. As it's located just two hours from Krakow, it's a perfect place to spice up your tour to Poland. You can get there from Kraków with public transport for a one day trip. You can also get a day tour of Zakopane and Tatra Mountains from Krakow.
Be careful though, because the cozy vibes and slow culture of the place can make you stay longer, so be sure to pack the right clothes, comfortable shoes, and then head to Zakopane and immerse yourself in nature.
Do you like hiking and discovering folklore cultures? Let us know if you would like to visit Zakopane and see one of the most spectacular mountains in Europe, Tatra.