TIME FOR BREAK
As most of you have probably noticed, we stopped blogging for some time (more precisely for 6 weeks). Any particular reasons? Cez's unexpected accident in China resulted in cancellation of his Japan cycling, my stay in Europe and an urge to have some time off with no laptops, no Internet and no social media channels.
On top of that, we felt like we needed some more travel inspiration to get back to work with new stories, ideas and budget tips. Do you know this feeling when you sit down in front of your laptop and you lack fresh ideas for your posts? You kinda feel like you burned out as a blogger and story teller?
This is how we felt … and then we realized how desperately we needed a break.
EUROPE, OH EUROPE
I spent 6 amazing and unforgettable weeks in Europe amongst my friends and family in Poland, Holland, Belgium and Crete. I was able to finally catch up with those who I neglected for months while being in China, reading some magazines, cooking, going out, etc. I am now back in China with such a positive energy and new ideas for my blog.
This is what you can expect to read in upcoming few months:
Amsterdam:
My very first experience with Mexican cuisine, recommendation of cheap places to dine out and free summer attractions
How my second stay in Amsterdam differed from the first one
General budget travel tips on surviving in Amsterdam for less than $25
5 things Dutch people surprised me with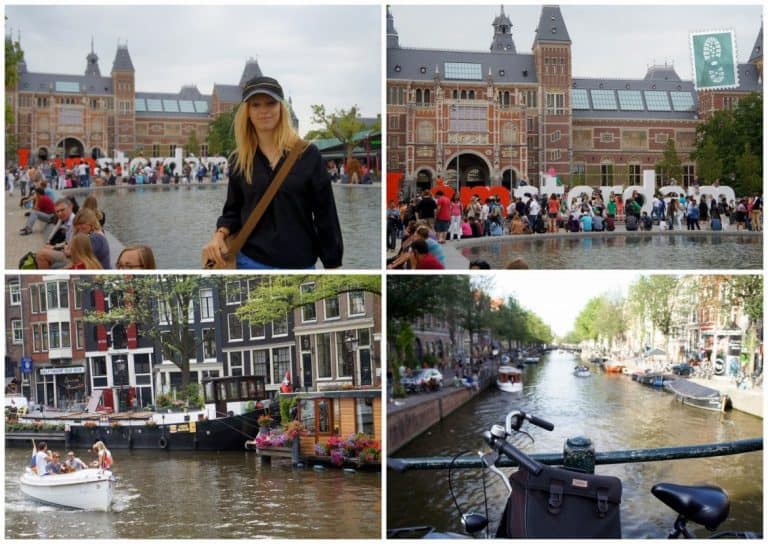 Madurodam in Hague:
Photos of miniature park and tourist attraction in the Scheveningen district of The Hague, home to a range of perfect 1:25 scale model replicas of famous Dutch castles and public buildings
My day exploring Madurodam on the cheap (budget tips)
Efteling, Netherlands:
My photography of the largest theme park in the Netherlands and one of the oldest theme parks in the world
Reasons to visit Efteling
Food and attractions recommendation
Brussels, Belgium:
Photo gallery
Budget travel tips: food, accommodation, free spots worth seeing
My first live concert of Robbie Williams – thoughts and feelings
Crete, Greece:
Photo gallery
Budget travel tips for Chania, Rethimnon and Heraklion (under $25 a day)
How economic crisis influences the local community nowadays
5 frustrating things about Greeks
WHAT'S UP WITH CEZ?
While I was indulging myself in eating Dutch snacks, sunbathing on Greek beaches and exploring Brussels, Cez was rehabilitating his knee after surgery. He has been determined to get his knee back to normal as quick as possible and his progress is more than impressive. He started walking slowly, but surely and his positive attitude is now back! Moreover, he worked a lot on his oral Chinese and well, well… he took me over! Daily conversations with Chinese native speakers made him much more confident and definitely more fluent. Cez, keep it up!
We met again in Dalang after 6 weeks being apart, had some nice Chinese food and decided to get back to blogging as quick as possible. You can read more about our stories soon and thank you so much for being with us, reading our blog and supporting us all the time.
We both look forward to reading blogs of fellow budget travelers, publishing new posts and helping out those who need a hand with travel issues. We will also publish all guest posts soon!
Everyone, what have you been up to for the last month? Any cool stories to share? If so, leave a comment to keep us posted!