Have you ever travelled to a place that you felt the guidebooks downplayed and other travelers overlooked? There are many destinations that do not receive the time and credit they deserve. Some are jumping off points to bigger adventures (such as the mountain town of Kalaw in Burma) others are port or terminal towns leading to more exotic destinations (such as Split in Croatia). When you do investigate and become acquainted with these destinations, it is surprising that travelers do not spend more time exploring the "starting points."
An Overshadowed Destination
However, there is another type of overlooked destination. Those that are overshadowed by a bigger, better known on the tourist trail place. One of these destinations is beautiful Tasmania.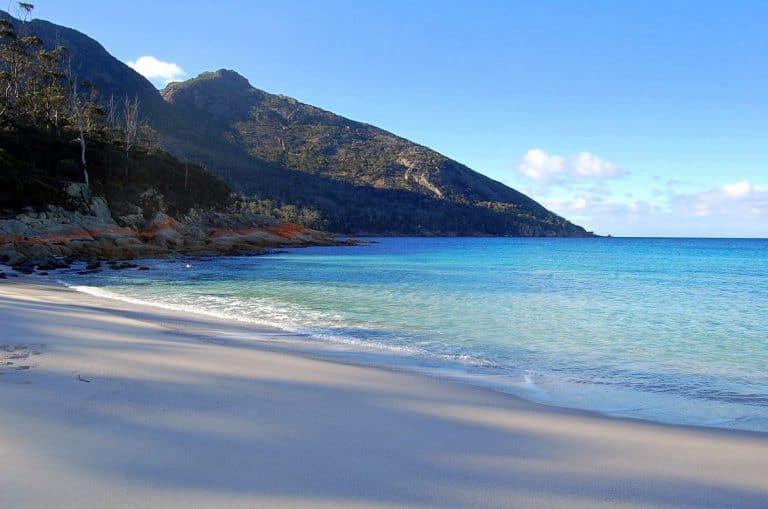 You will be stunned by the natural beauty on every part of the island and genuine kindness of the people who live there. After visiting, travelers are dumbfounded by how little attention Tasmania receives from international and domestic travelers. Sure, Lonely Planet details the different sights around Tasmania, and points out a pub or two. But what reading and research fail to do is impress how much time a traveller could spend on this wild island.
Taking Your Time in Tasmania
For many visitors to the Australian mainland, Tasmania is a short stopover, or even an afterthought, to the many sights and destinations of the country.
Even for Australians (who have never visited Tasmania), there is a misconception that Tasmania is a great place to visit for a couple of days, but becomes boring on day two or three.
Two or three days! You could hardly make it out of Hobart in that amount of time, much less swim at Wineglass Bay, hike at Bay of Fires, marvel at Cradle Mountain, face the ocean at Stanley, and see the Mars-like world of Strahan. The list goes on and on, and unlike other places, these are not tourist traps, each is a unique and interesting stop.
Why Drive Tasmania?
My advice is to allow plenty of time to visit Tasmania and drive around. It is a good idea to hire a campervan in Australia so that you can sleep on the road (saving your hard-earned money) while having freedom to wander without boundaries. The roads around Tasmania are slender and winding. But each one is worth exploring. For many visitors, the best parts of Tasmania are those unmapped and unmentioned sights along the road. For instance, catching a sunrise outside Bicheno as you head up Tasmania's east coast or the sight of a wombat wandering through the brush as you leave Cradle Mountain-Lake St Clair National Park. It doesn't take long for one of these unassuming, yet significant moments, to find you.
As you head out of Hobart, the capital city of Tasmania and most common point of entry to the island, it is the steep climb to the summit of Mt Wellington, which is reachable after just 20 minutes uphill by car. Heading towards the east coast, you will be rewarded with vistas over green farmland and fields filled with sheep. Wineries and small farms dominate the land between the east coast and Launceston, located in Tasmania's centre.
Immediately, you feel away from it all once you hit the open road. Where was the last place you went where it was easy to leave civilisation behind? In Tasmania, it is 10 minutes outside Hobart or Launceston.
This Is a Place to Be Outside
Tasmania supposedly has the cleanest air in the world. This makes Tasmania an outstanding place for outdoor activities, and the landscape of Tasmania can draw anyone outdoors for a few days. Plus, there are over 880 different trails in Tasmania's national parks. That is enough to keep the best trail runner occupied for a long while.
To start, the beautiful views in Freycinet National Park do not disappoint, despite being on everyone's to-see list. For those dipping their toes into the walks of Tasmania, do the hour and a half return to the lookout over Wineglass Bay. For something more substantial in stunning Frecyinet National Park, do the longer circuit out and around "the Hazards."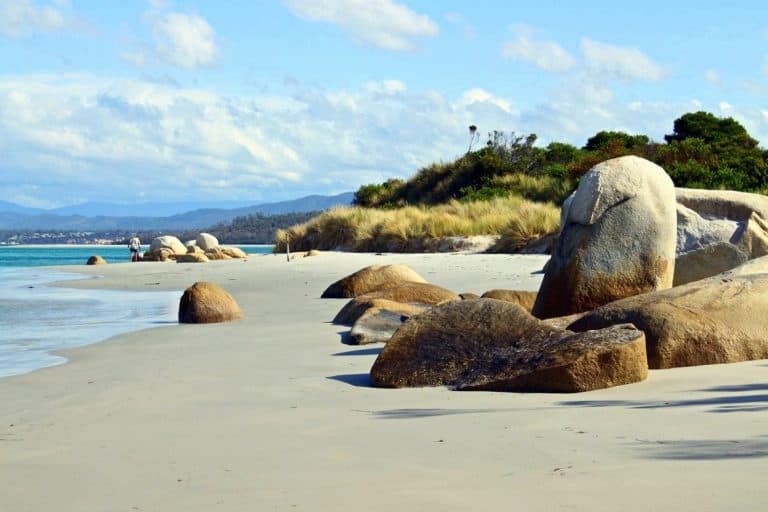 To find yourself in a more far-off locale, which there are many in Tasmania, head north, or west, or south on the island. First, on the list should be the impressive Cradle Mountain-Lake St Clair National Park. There are short walks, longer walks around Dove Lake, and then there is the tremendous trek to the summit of Cradle Mountain.
If you are in it for more than a single day, Cradle Mountain is also the starting point for the incredible seven-day Overland Track. This is the longest and most difficult of Tasmania's multiple day walks. It is a true accomplishment to complete it.
An Island of Views and Vistas
If you are more into the wild sea than the rugged mountains, Tasmania has both in spades. The southeastern peninsula of the island is filled with incredible views and seaside trekking.
The most well-known destination in this area is historical Port Arthur. Port Arthur was originally a convict settlement and is impeccably preserved. The ghost tour here is just scary enough. However, the Port Arthur Historical Site became doubly infamous after the massacre of 1996.
In April of 1996, a gunman open fired on the families and tourists in Port Arthur Historical Site. This led to vast and sweeping gun restrictions throughout Australia that are still vehemently imposed today. Tours of Port Arthur remain incredibly popular (and safe), however, nature calls in the areas around the historical destination. It is a slightly hidden turn and lengthy drive down a gravel road to Fortescue Bay Camp Ground, the starting point for the four-hour return hike to Cape Hauy. Here the wind whips into a fury and the water along the cliffs is rough, but this is the perfect environment for whales and seals that frequent the water below.
When you reach Cape Hauy, there is nothing but a long view of seawater that eventually (a long way away) touches on the icy shores of Antarctica. The distance is spellbinding, and it is obvious that this is not a place visitors for two days in Tasmania would ever reach. This is a place for those who stay and wander.
What other places in the world make you want to stay and wander? What are the benefits (or drawbacks) of choosing to stay in a place longer and see fewer destinations on a single trip?