"As long as there was coffee in the world, how bad could things be?"

Cassandra Clare, City of Ashes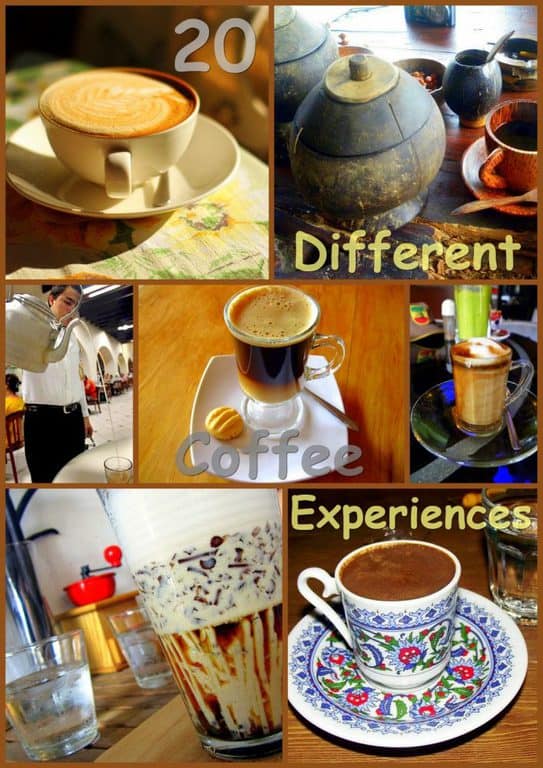 When you travel, you have this amazing opportunity to experience different texture and flavors of coffee. We asked 20 different travel bloggers (check out 25 Unique Coffee Experiences, Part 1) to share their coffee experiences with us. From Thailand, Morocco, through Italy to Peru and Colombia – we are taking you for a coffee journey around the World!
1. Coffee from Germany.
Berlin is famous for many things but, lately, the startups are becoming more and more prominent in the city's profile. This scene, however, couldn't be possible without the bustling coffee culture that's animating, more than anywhere else, the areas of Kreuzberg and Neukolln. Of all the coffees I tried here, the one at Five Elephant really blew me away. Tucked at the end of a rather anonymous street, this place has a "DIY" attitude, kind of "we're not open yet but we're letting you in anyway".
They roast the coffee beans themselves, for an intense flavour and smooth taste. Beans come from different part of the world so it very much depends on when you decide to visit. My favourite here is the flat white and I could never leave before having at least two of those. All coffee drinks come for little more than €2 but there's more than coffee to this place: try the cheesecake and enjoy the tasting sessions and other activities for coffee nerds. If the weather is nice enough there are seats available on the pavement outside. Special mention goes to Café Silo, in Friedrichshein. Between those to is a real clash of the Coffee-Titans!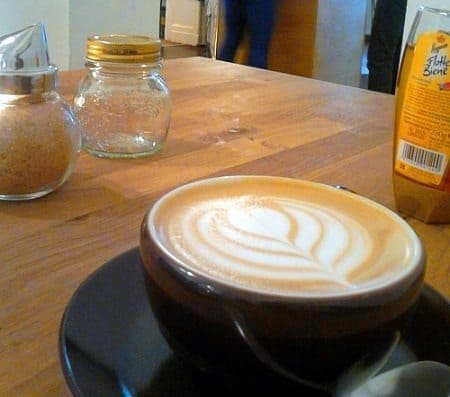 After a visit to Rome, where he ignored the Coliseum and instead indulged with the locals in the most typical aspect of daily life, Riccardo realised how traveling is not just sightseeing but mainly knowing more about and possibly interacting with other cultures. After many years this idea took shape in a blog called Travel Like a Local, trying to encourage people to visit places from a different angle and, why not, see the place where we live with more curiosity.
2. Coffee from South Africa.
Over the past few years, a number of artisan (or a more familiar term – hipster) coffee shops have sprung up throughout Cape Town and its suburbs. All intent on brewing the very best cuppas in the Mother City, most of these cafes are concentrated in the city centre – the working heart of Cape Town. My go-to spot for coffee lies further afield, however, and is hidden away in the southern suburbs. Whenever I visit my hometown, I make sure to stop by Starlings Cafe for a spot of breakfast and the best cappuccinos I've ever tasted. You can order variations like the 'red' cappuccino, which is made with rooibos, but I love the standard version. Perfectly brewed, I enjoy my cappuccino out under the white gazebo in this cafe's garden area. Delicious coffee in the Cape Town sunshine? Nothing could be better.
A Polish Capetonian currently living in London, Kasha is a travel addict and cupcake enthusiast. When's she's not busy learning to strike the balance between holding a full-time job and seeing the world, you'll find her taking photos at the nearest street market or dancing at a music festival. Specialising in solo female travel, active holidays and off-the-beaten-path destinations, you can read about Kasha's adventures on her blog or catch her on Twitter.
3. Coffee from Colombia.
Experience 1: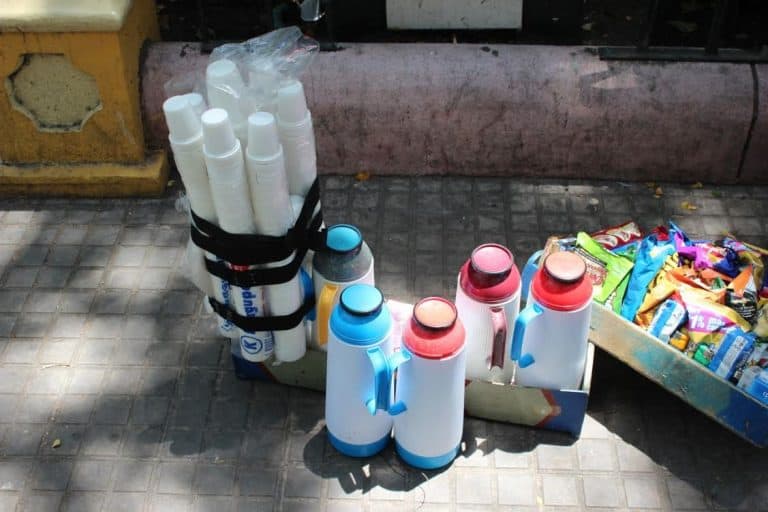 Everyone heard about the great taste of Colombian coffee. But not that many people know that the typical way of selling "el tinto" (an expression for coffee) is on almost every city corner, from a thermo and you can choose from different sizes of plastic cups.
I'm Silvia from Slovakia and I'm running a blog called the Unboxing traveller. The blog focus is on discovering the local, special or funny products and services but also sharing travel tips mainly for South America. My next adventure will be Central America :).
Experience 2:
I'm a huge coffee addict, so when I traveled to Colombia, I absolutely had to go to the eje cafetero or "coffee triangle." From hiking in the incredible Valle del Cocora, to traipsing around the cool mountain pueblo of Salento to visiting dozens of independent coffee fincas, it remains one of my favorite travel experiences.
Amazing coffee was but the beginning of Robert Schrader's love affair with Colombia, about which he goes into more detail on his Colombia travel guide. Keep up with Robert's adventures, coffee-related and not, on Facebook, Twitter, Pinterest and Instagram.
4. Coffee from Peru.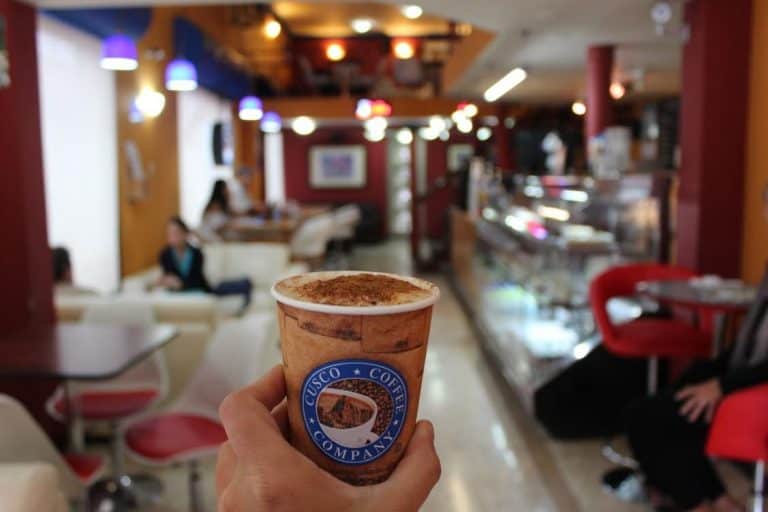 I'm not the biggest fan of the coffee chains, but I was positively surprised that in Peru they have their own coffee chain "Cuzco coffee company" and their cappuccinos are really tasty.
By Unboxing traveller
5. Coffee from Bolivia.
Bolivia expanded my view of how a "coffee to go" can be like. There is nothing more simple than a plastic bag with a straw, just be careful that you don't burn your hands when holding it :).
By Unboxing traveller
6. Coffee from Yemen.
You may be wondering what this picture is doing here, among so many special coffees… I was walking around Kuwait City's bazaar and engaged in a conversation with some of the stall keepers, two Yemenis and one Egyptian, who soon offered me a hot drink. Being slightly boring, I chose coffee, as usual. One of the Yemeni guys grabbed a flask and a shot-sized conical glass and started pouring a drink so light in color that I thought it was white coffee. I was surprised not to be served Turkish coffee, very common all over the Middle East, and when I drank it, I was totally confused by the flavour. I had one of those moments you see in the movies, when there's a lot of hustle and bustle around you and you become oblivious, deep in your thoughts. It tasted like coffee but was slightly bitterer than usual, with another pleasant taste I couldn't distinguish. Intrigued, I asked for more and tried to decipher what they were offering me, but soon I got out of my semi-trance and gave up guessing! That tiny glass you can hardly see on the picture had a mix of green coffee, saffron and Ethiopian cardamom, a common mix in Yemen, yet a total novelty to me. Now I had been introduced to one of Yemen's many secret tastes, I had to enjoy their hospitality. Their welcoming, kindness and attention surely enhanced the experience. To be honest, I long for the day I'll try that delicious coffee again, and keep looking for it everywhere I go.
Pedro Richardson is a Brazilian who decided to call London home. After doing two internships at Spanish universities, he realised he couldn't stay just in one place any longer. He is particularly interested in the Middle East and the former USSR nations, and likes to say that he used to collect postcards and maps, but now collects countries – he's got 72 of them in his collection so far. Check out some of his itineraries on his blog Travel with Pedro. You can also follow him on Facebook, Twitter and Instagram.

7. Coffee from India.
India arguably has two coffee cultures; that of the more indigenous south Indian coffee, and that of the more recently-introduced espresso variety.
In Southern India, states such as Tamil Nadu, Karnataka and Kerala have long enjoyed coffee grown and roasted in the inland Nilgiri Hills. This coffee is brewed strong and syrupy, with a residue at the bottom of the cup (although notably, it is a 'longer' drink than the famously granular Turkish/Arabic coffee). Milk, usually of the evaporated variety, is added and results in a strong, earthy brew – bold, but without a lot of depth. This south Indian coffee may is made at home by many housewives, and taken with the breakfast combination of idli sambhar.
Espresso cafes are a relatively new addition to Indian food and drink scene, and they are largely yet to break into the breakfast market. The homegrown coffee chain which rules the roost is undoubtedly Cafe Coffee Day, whose uniform bright and bubbly ambience, hygiene standards, local customisations and general market saturation have ensured a new generation of coffee lovers across India. "I'll meet you at CCD?" is a standard refrain for many trendy types who fill its branches nationwide.
Local, independent espresso cafes are few and far between, but when they are found they are often worth the wait. While some competition exists from coffee chains such as Australia's Gloria Jeans and the local 'Barista' brand, Cafe Coffee Day's popularity has reached such heights that it now operates everywhere from small town outlets to its prime position in many Delhi metro stations. It has also opened larger concept restaurants known as 'The Lounge' in several key cities. In Bangalore Cafe Coffee Day 'The Square' allows patrons to taste its version of south India's traditional coffee in a modern cafe environment; the ultimate blending of India's traditional and modern coffee culture.
Writer, traveller, journalist, amateur photographer, teacher. Founder of UrbanDuniya.com. Based in Melbourne and Lahore. UrbanDuniya is an online journal featuring independent and alternative news, reviews, opinion and discussion from four major cities across Australia and the Indian subcontinent. It was founded on values of community, quality and integrity, and offers a world of good living, great writing and striking photography.
8. Coffee from Budapest.
My coffee tale come from the Hutte Cafe Terrace in Budapest. What was unusual was I was drinking coffee under a plastic bubble.
The coffee itself was tasty and warmed me up as it was a cold day in Budapest. It was a cappuccino with a chocolate sauce on the top. They even gave free glass of water too. The coffee itself cost 850HUF if I remember. The Hutte Cafe Terrace can be found at Budapest V. Szabadzag Ter.
Like all good coffee houses it provides free wi-fi. It also hold various events throughout the year.
Steve is somebody who enjoys traveling in his midlife. He would like to travel more but he is grateful for the opportunities to travel. He mainly travels in Europe but will look to venture out further in the future. He is a travel write at Midlifewanterlust1965.
9. Coffee from Spain.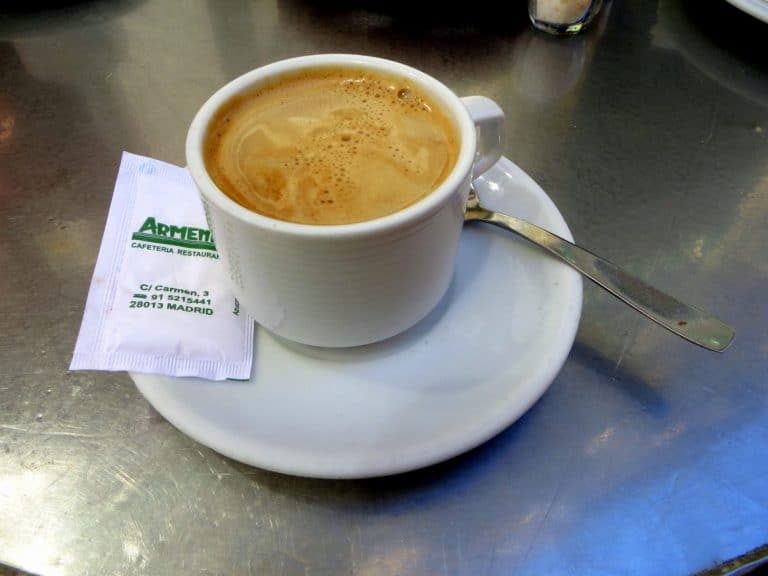 Cafe con leche is one of my favourite treats when I visit Spain. I have never found a good substitute for this drink in any other country. Cafe con leche translates directly to "coffee with milk" and is pretty much that. Order one, and you will receive a coffee cup with a shot of espresso or strong coffee and a small jar of heated milk on the side. My favourite is when the server pours the milk for me, "creating a neat design or pours the milk out with a flourish. The drink can be sweetened, but I like it unsweetened; the rich and creamy nature of a cafe con leche is plenty satisfying!
Colleen has been traveling and living overseas for almost a decade and has visited nearly 40 countries. Most recently, she went around the world – from the Caribbean, to Iceland and Western Europe, to Russia, Mongolia and Hong Kong. She is currently in her second year of optometry at the University of Waterloo in Canada and plans to work overseas in the future to help others with their vision and ocular health. Her biggest dream is to open a clinic on Easter Island! Read her blog to find out more about her epic journeys.
10. Coffee from Puerto Peñasco, Mexico.
It's not often that coffee is the highlight of the meal, but it is in Puerto Peñasco, Mexico. Famous for the flashy preparation of their Mexican Coffee, patrons are provided with dinner AND a show. Take tequila, Kahlua and coffee, add a flame and viola… magic! With skill, flair and daring our waiter / performer extraordinaire cascaded the blazing liquid from one silver salsera to another. Gravy boats everywhere must be mighty jealous of these two sparkling showboats. After a bit of grandstanding, the fiery fluid was poured into cups with a bold double waterfall technique.
Cinnamon is added for a light show that rivals the 4th of July. Then for a sensational finale, fresh cream — hand whipped at our table no less — was added before a burning cherry was lovingly placed atop the concoction.
Singed eyebrows were a distinct possibility so we made very sure that the beverage was extinguished before going in for a sip. Delicious! Considering the amount of booze involved, somewhere between a pint and a gallon, it's not very strong, just flavorful. The flames burn off most of the alcohol but leave the deliciousness behind. A pleasing potent potable if there ever was one!
David & Veronica are experiencing the collision of Baby Boomer and Empty Nester. They decided to grab life by the horns, sell the nest and become GypsyNesters! Full time travelers since 2008!
11. Coffee from Veracruz, Mexico.
The most famous place to drink coffee in Veracruz, Mexico is the Gran Cafe del Portal, located on the Zocalo (central square), next to the trolley tracks. Waiters in white shirts and black pegged pants carry around twin stainless steel pots, keeping the customers' glasses filled. From the first pot they pour an inch of espresso, then top it off with steamed milk from the second pot, gradually raising the spout two feet in the air as the narrow stream of milk froths and mixes with the thick, rich espresso. Customers get the attention of these "lecheros" by clinking their glasses with a metal spoon, a tradition honoring a trolley driver who for many years rang his bell when he was a block away from the cafe to alert the waiters to deliver his cafe con leche as he passed by. When he died, his casket was borne on his trolley past the cafe he so loved, while customers and waiters clinked glasses in his honor.
After years of working 70-80 hours per week at jobs that paid the bills but brought no joy, a serious illness made Barbara Weibel realize she felt like the proverbial "hole in the donut" – solid on the outside but empty on the inside. After recovering her health, she walked away from her successful but unfulfilling career, sold or gave away most of her material possessions, strapped on a backpack and began traveling around the world in pursuit of her true passions: travel, photography and writing. These days she travels perpetually, bouncing from country to country, writing stories about her adventures on her blog – Hole In The Donut Cultural Travel.
12. Coffee from California.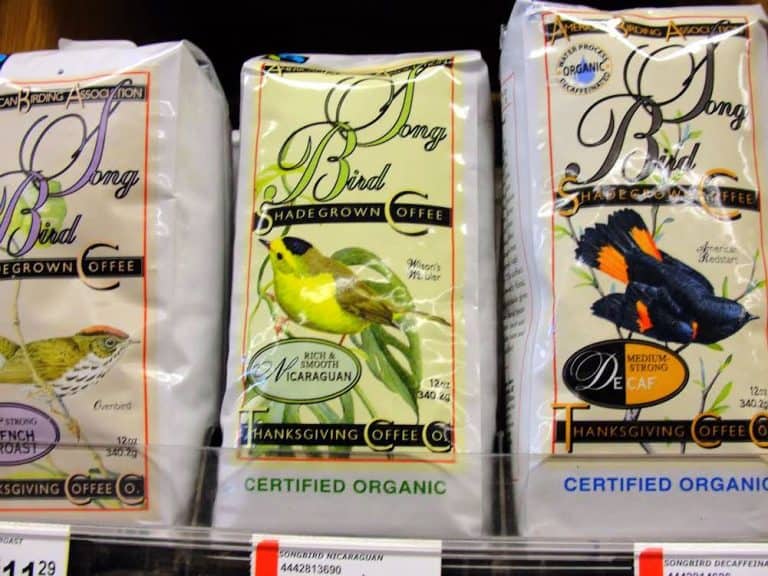 When visiting Mendocino on the coast of California, you see Thanksgiving Coffee on the menu everywhere. Many inns and restaurants have their very own special blend, and once the brand even had its own cafe. In addition to enjoying a rich, smooth cup of coffee, you know that you are helping to save the song birds and the rain forest because this company works with The American Birding Association to promotes organic, shade-grown coffee production. Last time I visited Mendocino, I drank cups of this coffee all over town, and it didn't cost much more than any other brand.
Award-winning travel writer Carole Terwilliger Meyers is the author of 18 books, including MILES OF SMILES: 101 GREAT CAR GAMES & ACTIVITIES and 9 editions of WEEKEND ADVENTURES IN SAN FRANCISCO & NORTHERN CALIFORNIA. She is as well a blogger, a website developer, an active freelance writer, and a contributor to the travel section of several newspapers.
13. Coffee from Hong Kong.
Usually I don't buy coffee in chain coffee shops or fast food restaurant. I much prefer those small independent coffee shops. But while in Hong Kong, I saw that McCafe has special menu for Christmas which was gingerbread latte. I have always been intrigued by cute things so I ordered one for myself. It was not bad at all though. The taste of the coffee is pretty mild and very creamy.
A travel junkie, foodie, animal lover and shutterbug. Living a semi-nomadic life since birth. Visited 42 countries. I'm a retired pastry chef and now share stories around the world through my blog.

14. Coffee from Italy.
Found this café while I was walking towards the Pantheon. Smells of coffee filled the air and I saw quite numbers of people were queuing so I joined them. Turned out their coffee was really delicious. It has smooth texture and has a strong, bold flavor.
Provided by Debbzie
15. Coffee from Colombia.
One of the best cups of coffee I've ever had was in Bogota, Colombia. My husband and I were on a bike tour of the city with a group of diverse travelers from all over the world. It had started to pour and our flimsy rain ponchos were no match for the rain.  Fortunately we were in the vicinity of a little hole in the wall café we would never have found on our own.  Our guide herded us in and the owners opened up just for us. Not only did they provide us with some insight into the Colombian coffee scene but they proceeded to make a delicious cup of coffee with some of the finest beans Colombia produces.  That was a real treat as most of the best coffee beans get exported. Smooth, rich and full bodied is how I'd describe our cup of coffee.
Leigh, the writer, photographer and adventurer at HikeBikeTravel, has traveled to 54 countries. This year she has explored Canada extensively – from the high Arctic to remote corners of Nova Scotia, all in the name of research for her upcoming book on 100 Outdoor Adventures in Canada. She gardens obsessively, loves an engaging book and can't move in the morning without a cup of coffee in hand.
16. Coffee from Turkey.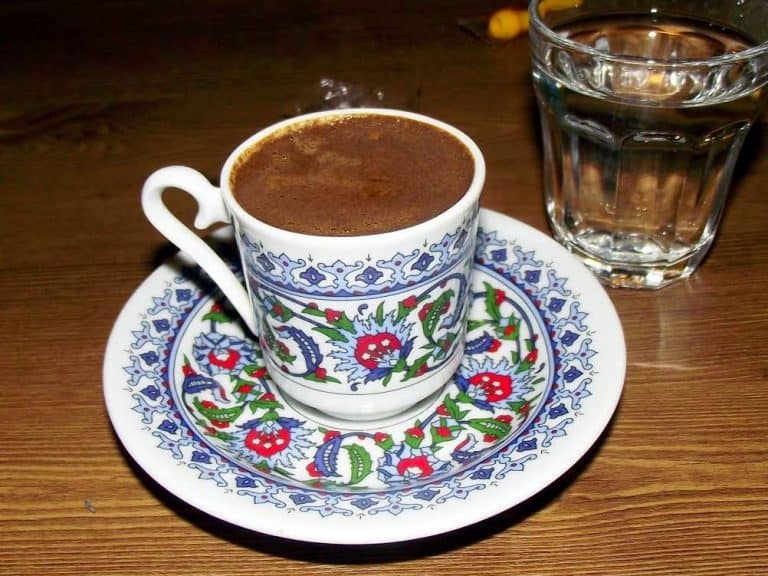 Coffee is an important part of Turkish cuisine – or even culture. Black as hell and delicious; made in a special, small pot called cezve, Turkish coffee should have strong taste and a delicate foam. In a cafe, you can order your "Türk kahvesi" sade (without sugar), orta (semi-sweet) or şekerli (sweet). It is usually served in a tiny cup, with Turkish Delight and water (to drink BEFORE, not after coffee!)
There are many interesting traditions about coffee in Turkey. First, still very popular, is fortune – telling. After drinking coffee, you turn over the cup into the saucer. You need to wait until it's cool and then… just try to see symbols and interpret your fortune from patterns of coffee grounds. Some women, especially in the villages, can REALLY see the future – would you try it? Another tradition is connected with Turkish weddings. When family of groom-to-be visits girl's family (to ask her father for her hand), the girl prepares Turkish coffee for all guests. She serves the coffee, starting from the oldest family members. For the groom-to-be, she prepares salty and spicy coffee – like saying, 'sometimes life isn't sweet at all'. Groom-to-be must drink this coffee with smile: it shows him as patient and peaceful. In some regions of Turkey, it can be also interpreted as a sign from a girl, who is not so willing to get married.
Gosia is a designer and marketing consultant from Poland, passionate about Turkey and its amazing culture. She shares her comments and thoughts on Turkish culture, cuisine and life in her blog (written in Polish) Rodzynki Sułtańskie.
17. Coffee from Thailand.
Experience 1:
It wasn't just the fantastic taste of the hand ground beans and individually poured coffee that was so memorable from our stop at Bangkok's Gallery Drip Coffee, but more the care the team put into every cup from green bean, the roasting and all the way through to the final brew. And on top of that, they're all photographers and artists too! A perfect combination for art-travel bloggers such as us!
Angloitalian, Follow Us! is the British-Italian couple of Dale (ANGLO), a mid-twenties male born in the Midlands of the United Kingdom who during the summer of 2011 on a surprise birthday trip to Venice decided "this is the life for me" and Franca (ITALIAN), a early-thirties female born in the south of Italy (the heel of the boot) who has always had a dream to travel and finally left her job, her comfort zone and sold everything she owned to set off on the journey of a lifetime.
Experience 2:
Coffee reigns king in the Thai culture and you'll find it anywhere from street stalls to cafes. But you won't find much dark-roasted coffee there. The Thai love their coffee sweet and frothy and a prime ingredient you'll find them using a lot of is condensed milk. The best coffee I've tasted was made by a street vendor in Chiang Mai, who had a talent for making his coffee through a high pour mixing. The coffee turned out tasting like a sweet Thai chai, with a light nutty flavor stirred with cinnamon spices. The way he created it definitely added to the experience as well.
Christine writes about travel survival tips, Asia and her imperfect adventures as a female solo traveler. Finding your GRRR is about empowering oneself as a traveler by navigating cultural diversity, while experiencing the bizarre, foreign, frightening and often times, funny. Christine Kaaloa of GRRRLTRAVELER.
18. Coffee from Bali.
Experience 1:
If you ever find yourself in Munduk, in the "coffee plantation part" of Bali, you'll be able to try Luwak Coffee. This coffee claims to be the rarest in the world, it's also one of the most expensive coffees in the world. I took time out from touring the island of Bali to relax and savour a cup of Luwak coffee in the dreamy mountains of northern Bali. Here's the reason this is the world's rarest coffee – it's made using the excretion of an endangered animal! Yes you heard that right – the endangered Luwak Fox consumes coffee beans, lets them come out its rear end and from this Luwak coffee is made. Sounds slightly disgusting if intriguing.
To add to the intrigue, your coffee is served freshly in wooden bowls and cups. Sugar is an additive. Milk is not needed and would be considered to devalue the coffee. Alcohol however can be added to the Luwak coffee to add to the kick it provides you with. The taste is surprisingly good. This is an extremely fresh, relaxing and enchanting cup of coffee. Price varies on season, coffee shop, size and strength. One thing is for sure – you'll have consumed coffee that has been inside the Luwak fox and came out as part of its poo poo. Has to be worth a try I'd say!
Jonny Blair is a travel writer at Don't Stop Living. He is in his early thirties and has an absolute passion for people, places, travel, beer and football. Sometimes all at the same time. He grew up in the town of Bangor in Northern Ireland but since leaving a decade ago,he has managed to travel, work and live around the world, visiting all 7 continents and over 70 countries in the process.
Experience 2:
During my recent trip to Bali, I went to a coffee plantation. The owner has his own plantation with the whole family helping him. The place offered so many different kinds of coffee that I have never even heard of before. When I came, they brought out a whole range of drinks (coffee mostly but also tea). The choices of coffee overwhelmed me: Bali Coffee, Bali Mocha Coffee, Bali Vanilla Coffee, Bali Coconut Coffee and Bali Gingseng Coffee. Whoa!
My favourite was definitely the Bali Gingseng Coffee. The coffee is soft and has a distinct taste that made me want to drink more. Gingseng is a very popular herb in Asia, it's also a good herb for men, to increase their "strength". The plantation also offered one of the world's most expensive coffee, Luwak Coffee or popular as the popular "poop" coffee. Luwak is a type of animal where they are able to differentiate between good coffee beans and bad ones. The good ones are eaten and then "pooped" out. The "poop" are then taken, and the beans are taken using a lot of heat and a lengthy process. Don't worry it is safe to consume, just that this coffee is extremely expensive!
Aggy is a travel blogger originally from Indonesia. She loves to dream, explore, wander and is a keen storyteller. Getting lost and indulging on local food are her two most favourite things to do while on the road. Read her blog at dreamexplorewander.
19. Coffee from Chile.
"In the small village of Puyuhuapi on the Carretera Austral in Chilean Patagonia I certainly didn't expect to have such an amazing coffee. Chile had never touched my radar as a renowned coffee consuming nation, so I wasn't expecting anything particularly good. This gem, a café chico con leche, at los Mañios del Queulat, a very small café in town with just four tables, was an absolute pleasure. The rich smooth flavour had a hearty aroma and the locally produced milk had a light and subtle sweetness. Overall a very delightful experience.
Zab, a recovering workaholic, is currently traveling with his partner, Sam, and together they run the blog Indefinite Adventure. Originally a corporate accountant, he then co-ran his family jewellery business for several years before selling it all to travel. Currently, he's learning to develop databases with FileMaker and trying to juggle that with the challenges of full time travel. Many cups of coffee are often employed to help with that!
20. Coffee from Ethiopia.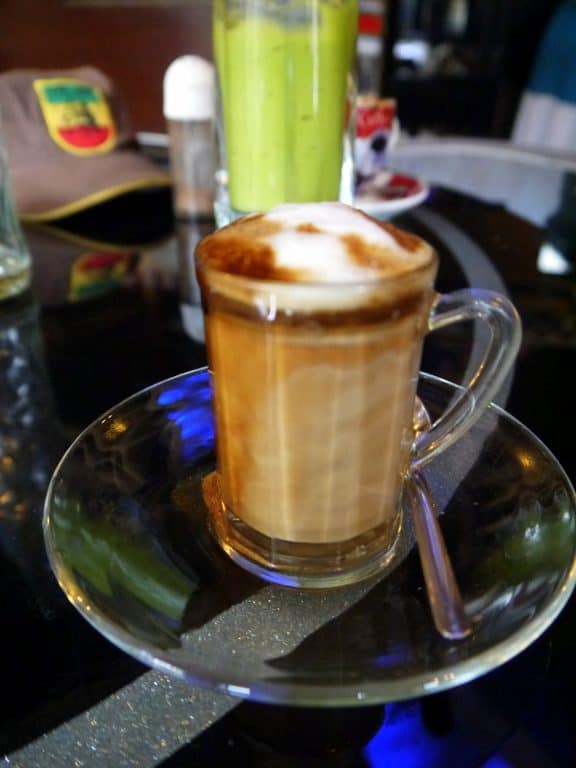 A cup of Ethiopian coffee
Best coffee in the world? Hard to say: tried almost everything: the Viennese coffee on Maria Strasse in Vienna, the Turkish coffee on the narrow streets of Istanbul and the soft and amazing Vietnamese one of the hidden streets of Hanoi. My nothing compares to the Ethiopian coffee ( the cradle of coffee actually). And its hard to pick where in Ethiopia it was: the strong expresso at Cafe Tomoca in Addis, the soft and dark coffee made from fresh beans on the spot in Bahir Dar. But the winner is the macchiato in Gonder tasted and enjoyed 4 days in a row at the Habesha Kitfo!
A guy in searching for the right spot in the world to live. kikijourney – the journey to that place.
What is your favourite coffee on this planet? Share your experience with us in comments!