Luxembourg is a small country located in Europe. Tiny really. In fact, from the center of the country, it's possible to reach just about anywhere in under an hour by train. That's a lot more convenient than in its bigger neighbors of Germany or France.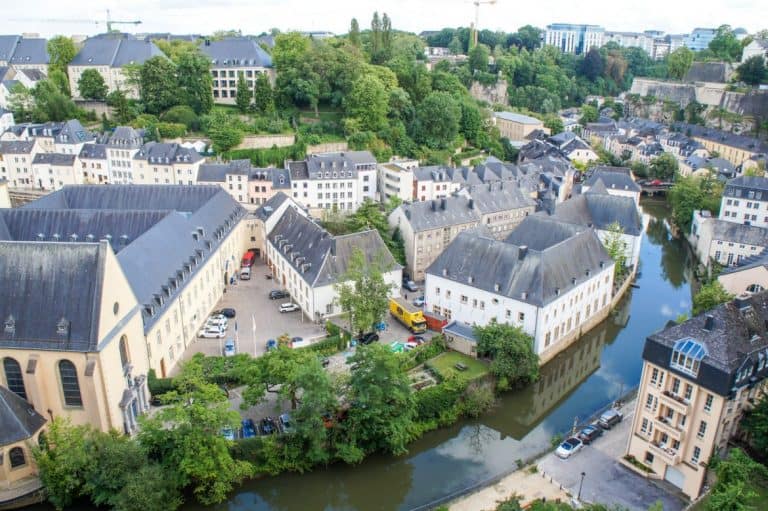 However, we were here to explore the Capital, and that's exactly what we did. Over the course of a single day, we made our way through the city's most popular and well-known attractions. Now, as a couple of travelers in the know about how best to tackle the place, we're here with a short guide on getting through Luxembourg in a rush. Of course, we know you're not really in a rush, but let's just pretend for a moment that you are.
So, here's our guide to Luxembourg in a Rush.

The Golden Bean
For each city we've been to, we've been recommending some great coffee places. We're not going to stop now that we've made it to Luxembourg, even if we're doing Luxembourg in a rush. We headed to a nice café called the Golden bean.
Again, this is a great place to plan your day, get some work done, or just chill and relax. We started our day here, but you can stick it into your schedule anywhere you want!
The Old Town of Luxembourg
Exploring the old town of Luxembourg is a lot of fun for those interested in a quirky kind of Europe. The cute streets wind back and forth alongside a river and bridges. It's a great place to spend some time in the morning before exploring the rest of the city.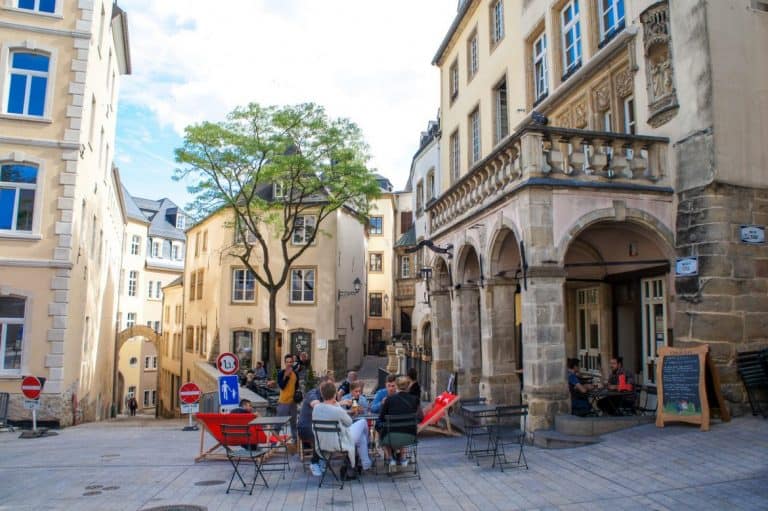 It looks like it also might be a good place to head back to in the evening, as it's home to the largest concentration of bars in the city. You can head back into the streets of Old Town and have a couple of drinks with your friends or just check out some more laid back nightlife.
Casemates du Bock
Casemates du Bock is a 17 km long tunnel which was built under the city to act as both defense fortifications and a shelter for those in need during the 18th century. Now, it's a great place to go for a walk and explore the city's – and the country's – history.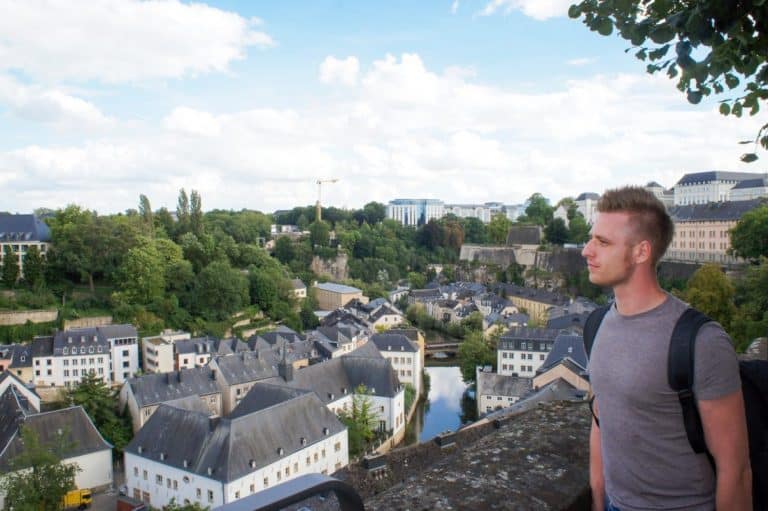 Currently, the tunnel has been classified as being a UNESCO World Heritage site, highlighting just how significant it is, and a definite addition to your Luxembourg in a rush trip. It's also home to part of a cool Jazz and Blues festival once a year in summer.
Palais Grand-Ducal
Heading over to the palace, you'll be confronted by a grand visage. And what else would you expect? Having originally been the home of the Luxembourg Royal family and the duke, the building was designed by the industrial designer Ingo Maurer.
Now, the Palais Grand-Ducal is home to the Luxembourgish Parliament the country's Chamber of Deputies. This hasn't made it any less impressive though. After a full restoration of the place was conducted in the 90s, it's only become more impressive of a sight to see in the city. Definitely, make sure to include this on your list for Luxembourg in a rush – we did!
Luxembourg City History Museum
Before heading over to the next item on the list – and one of the places we were most excited to visit – don't forget to stop in at the Luxembourg City History Museum. Head within four 17th century houses specifically renovated for the purpose of being this museum, and you'll be confronted with an array of things which represent Luxembourg, her people, and her history.
In addition to the standard relics and exhibitions, you'll also find yourself able to explore several different exhibits depending on when you come. There are usually ones which represent modern and daily life in the country, but they do change depending on the season.
Chateau de Vianden
This was definitely one of the highlights of our visit to Luxembourg in a rush. The Chateau de Vianden is an incredible castle. We can understand why, for some people, it's the sole reason they come to the country and city of Luxembourg.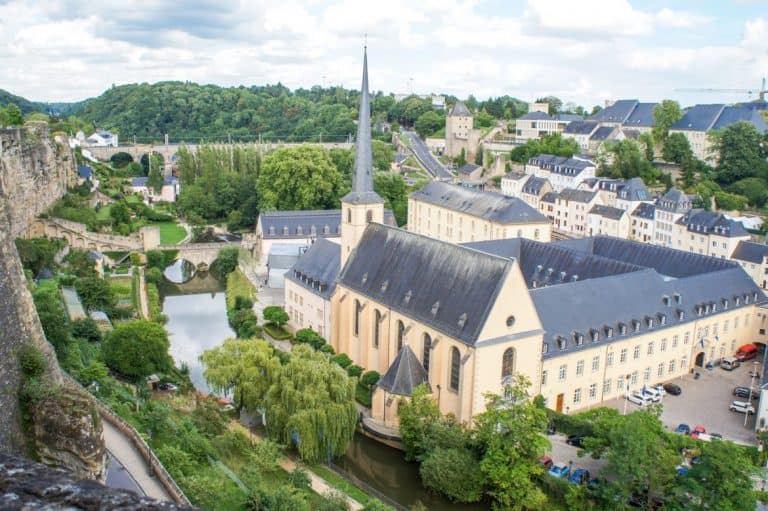 Built back in the 14th century, the castle has stood the test of time, and still – to this day – is seen as a beautiful part of the Luxembourg skyline. It was last restored in 1977 in order to make sure that it was kept up to scratch. It is one of the city's most important and significant structures. There are also so pretty good views from the top as well!
Cathedrale de Notre Dame
Another incredible sight to see in the city. The cathedral of Notre Dame is pretty good looking from the outside, but it's something else once you've headed inside. From the inside, you're able to see the incredibly stained glass windows, whose patterns depict a range of history and religion. Also, if you look above the altar in the cathedral, you'll see a small Madonna-and-Jesus child statue.
The crypt to this place holds the bodies of the royal family. Whilst it might sound a little creepy, they're kept safely beneath your feet and you won't be able to venture down there. So no accidental getting lost whilst walking through the cathedral's aisles.
The Vibrant, Friendly City of Luxembourg
We have to say that Luxembourg wasn't exactly what we expected. There were some truly unique firsts for us during the trip, mixed in with a lot of the things we actually did expect. One thing which we thought was amazing was the number of kids taking part in activities throughout the city. It's incredible, but there were games organized from kids almost everywhere we went. They really do care about their youth here. We think a lot of other cities could learn something from Luxembourg!
The city was also incredibly friendly. For instance, we were just walking around and some street magicians came up to us and said hi! They wanted to film some of their tricks with us. Of course, we didn't have any objections, the only thing is that we're going to have to wait until November for our video to be posted online.
We're looking forward to our online premiere screening though!