Route 66 is the stuff of legend. Immortalised in song and on screen, the Mother Road is the ultimate driving holiday. Yet if you're going to 'get your kicks' from Route 66, you need to plan ahead. The road itself might, technically, be no more – it was removed from the United States Highway System in the 80s after being superseded by the Interstate Highways – but its spirit is stronger than ever and 85% of the old route is still there awaiting the intrepid traveller.
Before you head off, here are some tips to help you make the most of your ultimate adventure.
How long will it take to travel along Route 66?
The first thing to consider when planning your adventure is how long it will all take. Of course, if this were just a case of driving from Chicago to LA then you could get it all done in about four days by using the interstates. But this isn't just any old drive, this is THE drive, and you want to soak in all 2,400-miles of road trip joy.
Although it depends on what you want to see – where you want to stop, how long you're prepared to drive in a day etc – you should aim to set aside at least two weeks for your perfect adventure. That will give you long enough to line up a decent itinerary.
Which car should you take along Route 66?
This depends on how much of an old romantic you are. Let's face it, the fact that you are taking on the challenge in the first place suggests you're at least a little bit of a sucker for the history of the Main Street of America. There is a school of thought that there's one car and one car alone that should be your choice for your trip: a convertible Ford Mustang. Nothing quite sums up the spirit of the ride – or America – better than this.
Still, there are plenty of other options if that doesn't suit you and, granted, it's not the most practical for families and bigger touring parties. The seven-seater Dodge Caravan is ideal for those with children on board while the Nissan Versa is popular with those looking for a compact to save a few dollars. Expect to spend about $1,200 to $1,600 on car rental.
What should you see along the way?
It seems odd to suggest that you need to think about your route since this is what the holiday is all about but you really do. As we've said the old road is no more but you can still travel along the vast majority of the historic route. You must start in Chicago, the whole road was built to help people head out from the Midwest to the coast and finishing at Santa Monica Pier is too good to miss out.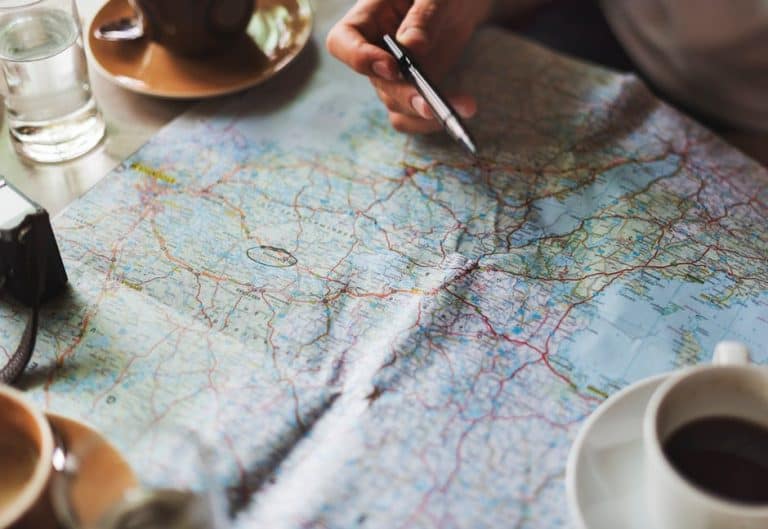 Make sure you:
Stay in a classic Route 66 motel. The Blue Swallow

in New Mexico is a perfect example. This motel, which opened in 1939, is on the National Register of Historic Places. The rooms have a superb 50s feel to them and the neon sign is one of the best on the whole route. There are also two wigwam motels on the route – who wouldn't want to try that out?

Grab a great burger. Carl's Drive-In in Missouri combines tasty burgers with old-school service and has been a popular stop-off point for more than 70 years.

Leave your mark at Cadillac Ranch in Texas – an art installation in which you can you spray paint and get creative.

Look out for the Gemini Giant. This is a 'must-photo' landmark outside the Launching Pad Drive-In in Illinois and was a fun advertising prop from the 60s.

Soak up the sights of the Painted Desert and Petrified Forest. The most important thing of all is to enjoy the Western American landscape and this offers you some of the most stunning sights on the planet.
Take a detour to Vegas
While Route 66 gives you the bedrock of your journey you don't have to be a slave to the old route. This is your holiday and you're in control. While Route 66 doesn't directly pass the Grand Canyon, Santa Fe or Las Vegas, you're really not that far away.
The best (slight) detour is to take in the bright lights of Las Vegas. The attractions of Sin City's Strip are like no other place in the world and are bound to be a highlight of your adventure. Even just staying at one of Las Vegas' famous hotels will be a real treat – with the chance to stay at the likes of the Bellagio, Caesars Palace, MGM Grand, Mirage. Taking the US-93 N from Kingman Arizona will be perfect because not only will it take you to Vegas, it will also lead you over the Hoover Dam – a stunning sight to take in.
Music to your ears
Once you have the car and the plan, you're ready to hit the road right? Well not quite. There's one other key ingredient to the perfect road trip: music. Yep, the only thing that can make the wonderful countryside better is the right playlist to help you immortalise the trip. If you're in need of inspiration, BuzzFeed has produced a pretty decent list to get you started. If you want a flavour for the states as you pass by, tap into the local radio stations too.