There's something universally satisfying and rewarding about feeling as if you've genuinely come across a hidden gem. Somewhere off the beaten path and undiscovered by the masses. Not that Northern Spain isn't a hugely popular tourist destination – it's simply that its charms have seen to have passed most international travelers by.
All of this results in stunning cities, beautiful beaches and quaint coastal resorts that are nowhere near as crowded and chaotic as may be expected further south.  What's more, Spain's northern towns and cities haven't been nearly as strongly affected and influenced by tourism – retaining their historic, traditional charm and atmosphere. In addition, the fact that Northern Spain is so easy to access by way of ferry crossings nowadays from the UK serves as an added bonus. Take the kids, take the car and take pretty much anything you want along for the ride such as family bikes – all quicker, cheaper and more enjoyable than flying.
So assuming you've made the decision to discover the wholly undiscovered delights of Northern Spain this year, which cities should you make sure you check out along the way?
#1 Santander
First up, the undeniable gem of the Bay of Biscay is the port city of Santander – an absolutely unmissable highlight of Northern Spain. Despite being home to some of Spain's most spectacularly beautiful beaches, they never attract the same rowdy and excessive crowds as mainstream coastal resorts to the south of the country.
Blessed with an absolutely beautiful climate throughout the warmer months of the year, Santander is pure heaven for groups and families with kids of all ages. Along with the golden sands of the city's beaches, Santander as a whole is an architectural and cultural masterpiece, packed with galleries, museums and incredible amenities. Food is taken extremely seriously in Santander – it's practically a religion – making this the perfect place to sample a variety of decadent regional delicacies and specialities.
#2 Oviedo
One place that definitely has that undiscovered and secret vibe about it is the provincial capital of the Asturias. Oviedo is less a Spanish city and more a living, breathing museum of life in the region many centuries ago.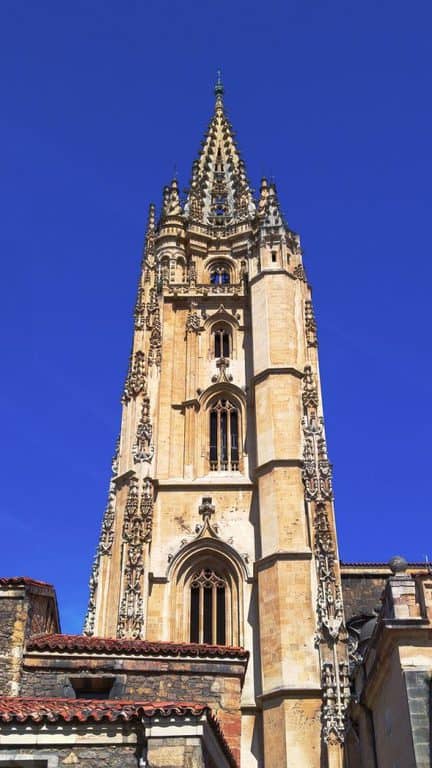 Churches dating as far back as the eighth century, important religious monuments and a way of life that doesn't seem to have been touched for generations. What's more, there's a good chance that cinema fans will find themselves with a strange sense of déjà vu while exploring the key sights and attractions of Oviedo. The reason being that this is where much of the filming took place for the cult hit Vicky Christina Barcelona.
#3 Bilbao
Cultural, cosmopolitan and refined in the extreme, the Bilbao of today represents the most spectacular transformation and evolution from its origins. Once a busy industrial port city, Bilbao has become one of the most important artistic and cultural centres in the whole of Europe.
Anyone with a taste for galleries, museums and modern Spanish art will find themselves spoilt for choice with even a few hours to spare in Bilbao. Of course, the city's architectural highlight is the incredible Guggenheim Bilbao Museum, which definitely warrants for exploration inside as well as marvelling on the external structure outside. Similar to Santander, you can now travel to Bilbao via ferry from Portsmouth with Brittany Ferries.
#4 Pamplona
Opinions will always differ as to the ethics regarding the annual running of the bulls through Pamplona. Nevertheless, it represents one of the most important cultural events in the whole of the region and is the kind of once in a lifetime spectacle that's more than worth checking out. The event runs as part of the six-day San Fermin festival in July, which unsurprisingly brings the biggest crowds of the entire year into Pamplona.
Outside the running of the bulls, however, Pamplona is home to an incredible array of important historic buildings, beautiful parks and a unique local culture all of its own. Which in turn means that whatever time of year you decide to visit, it may just be the perfect time to take a trip to Pamplona.
#5 San Sebastian
Last but not least, the stunning beach resort of San Sebastián represents one of the most incredible holiday hotspots anywhere in Northern Spain.
Famed internationally for being unashamedly luxurious, exclusive and in some instances rather expensive, it is the perfect place to head to both live the high life and rub shoulders with the region's elite. Or if nothing else, spend a while soaking up the sun on one of San Sebastián's stunning beaches, or catching incredible waves with the local surfing contingency.
Which city in Northern Spain would you pick from this list?