A lot of people are interested in cruises but are put off by the fear that they may end up on a busy ocean liner, and the idea that the process of finding the right cruise to suit their needs and preferences has to be an inherently long and complicated one.
As you might remember, we went on one cruise this summer, the Sensational Sydney Cruise, that we really enjoyed thus we're coming to you with a blog post on all you need to know to make an informed decision when it comes to choosing the right cruise for you, your family and friends.
Why Choose a River Cruise?
If like many people, you're keen to experience the luxury accommodation, fine dining and attentive service associated with cruising, but you're not sure about the idea of an ocean cruise, other options that may be more agreeable to you do exist.
Perhaps you don't like the idea of spending days at a time at sea, or maybe it's simply that you aren't attracted to the 'sun and sand' sort of destinations that tend to be on offer, and prefer instead the idea of exploring ancient European cities that are full of character and bustling with life. With a river cruise, you're never far from the shore – so there's always an interesting and aesthetic backdrop. And furthermore, when it does come to docking and disembarking, you're dropped right in the heart of the action.
Due to the fact that the ships used for river cruises are naturally required to be smaller than their ocean counterparts, river cruising has much more in common with small ship ocean cruising than it has with the large 'holiday resort on water' cruise-liners. The calm, intimate nature of river cruises makes them ideal not just for those looking to experience different destinations from those available on ocean cruises, but also for those looking for an entirely different kind of holiday – one centred more around tranquillity and refined relaxation.
What to Expect
As is the case with any cruise, you can expect high-quality facilities and service when you embark on a river cruise. As you sail on calm waters through some of the most scenic and picturesque locations on the planet, you'll enjoy access to all-inclusive meals and entertainment before retiring to your beautifully furnished cabin.
When it does come to leaving the vessel to explore, you'll have a range of options at your disposal. Either take a guided tour or excursion with a knowledgeable and friendly tour guide or alternatively set off on your own to discover the location at your own pace.
If you do decide to do the latter, you'll usually have the option of exploring on foot or using a bicycle – something that is particularly popular in some of Europe's most bicycle-friendly cities like Amsterdam. Many companies offer tours, excursions and bicycle hire as services that are included in the price of the cruise, but not all do so it's always worth checking before you book if these are services you're likely to make regular use of.
But if you're not feeling up to a day exploring on shore, you can always opt instead to relax on the sun deck and enjoy great food and drink in tranquil surroundings. So whether you want a holiday that allows you to experience multiple new places and cultures, or one that epitomises the meaning of relaxation and recuperation, a river cruise serves as the perfect match.
Destinations
From iconic cities like Paris and Amsterdam to more secluded towns that have secrets waiting to be discovered, the kind of destinations available offer a completely different holiday experience from those available on ocean cruises – and the nature of a river cruise means that all of these exciting destinations can be accessed with unrivalled ease and intimacy.
Regardless of the time of year you choose to book your cruise, Europe offers an abundant range of excellent locations to visit and enjoy. The Netherlands in the spring is a visually stunning spectacle, with impressive and iconic tulip fields and beautiful gardens. In the summer, the south of France exudes warm, laid-back charm. And in the winter, tourists flock from far and wide to experience the festive excitement and buzz of Germany's famous Christmas markets.
For those who've never cruised before, a Rhine cruise from Switzerland to Holland is a great option. These cruises usually last for about a week, and in this short period of time allow guests to experience a great number of different cities, towns and villages from a variety of regions. Basel to Amsterdam is a common and popular route, and usually, includes stops at iconic cities like Strasbourg and Cologne along the way.
Booking Your Cruise
When it comes to booking a river cruise, you should keep in mind that their popularity has grown exponentially in recent years – and they're now extremely highly sought after. It is always a good idea to plan to book 6-9 months in advance in order to ensure you can get the cruise you want on dates that suit you.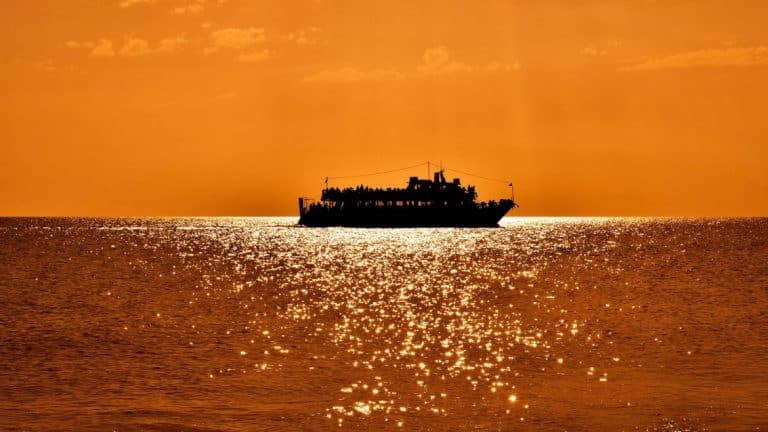 So if you'd like to try a river cruise on one of Europe's famous rivers, why not explore your options online and start planning your adventure today?