You can now download this article as an app and get an offline map so you can go and see these places yourself.
As the last remnant of the Holy Roman Empire, Liechtenstein is a place with history etched into every building and some of Europe's best mountain scenery. Undoubtedly, Lichtenstein is worth visiting, despite having a population of fewer than 40,000 people and being smaller than almost any other country you could think of.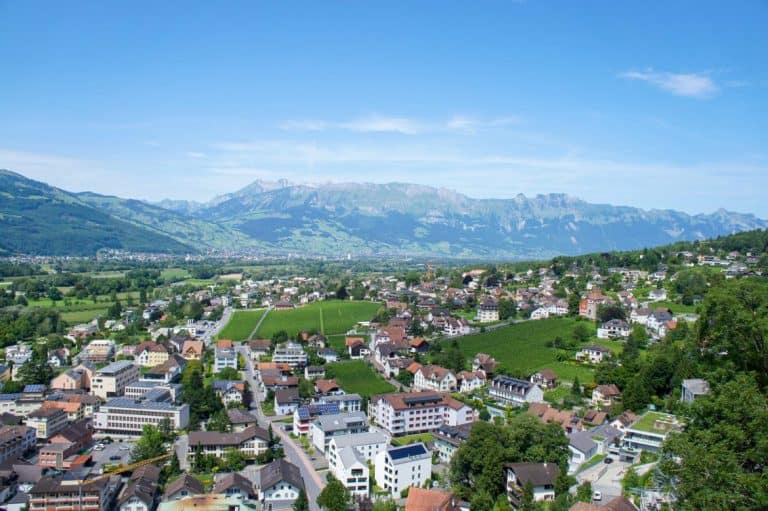 Between the mountaintop views and the unique Liechtensteinian architecture waiting for you in Vaduz, there's enough here for anyone who prefers the quieter things in life. Here's our guide to Liechtenstein and what you can see there.
Vaduz Castle
One of the best reasons to visit Liechtenstein, this secluded mountainside castle is one of the best things to see in Liechtenstein's capital of Vaduz. The castle itself is over 700 years old, yet went through a restoration process back in the early 1900s. Despite this, the castle still has the original feeling and doesn't look as though it's being restored into a tourist trap.
Unfortunately, the castle is not open to the public, yet that doesn't stop people from climbing the hill and walking up to its perimeter. Just make sure that you don't get too close. Liechtenstein's royal family still lives inside! You can also get some great pictures of the landscape from the hillside whilst you're up there.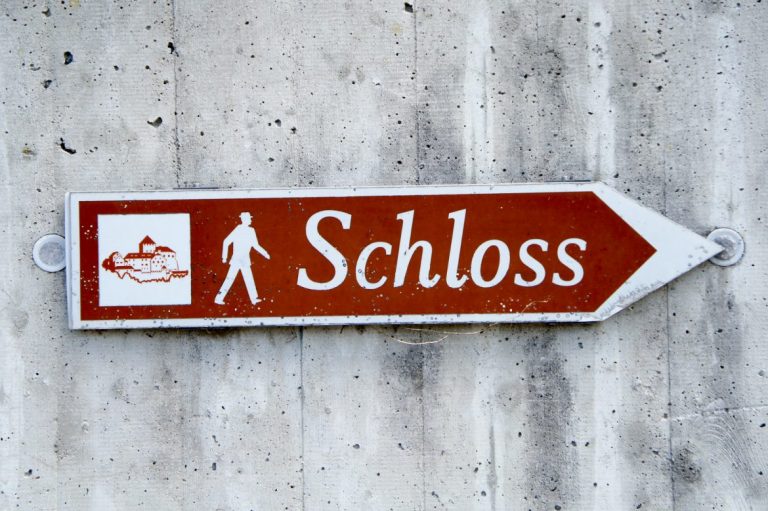 If it's summer and you're hiking the hill, make sure to bring enough liquid. When we were here we realized that it was important to bring a big bottle of water with us. We couldn't believe it but there were no shops around. Liechtenstein's most famous attraction and no shops!
Vaduz Cathedral
Compared to most European cathedrals, Vaduz's doesn't quite seem to be on the same level. It's a lot smaller, and so it's lot less imposing of a structure over the city. The architectural style is that of neo-gothic.
Having been originally built in 1874, the cathedral was only deemed a cathedral officially in recent years. As recently as 1997, in fact. It's also known as the St Florin Cathedral by locals. In order to find it, simply head to the southern end of the Das Städtle pedestrianized area.
Das Städtle
The centre of Vaduz, and probably the busiest part of Liechtenstein. Das Städtle is the perfect place for anyone looking to witness a little Liechtensteinian culture. There are some great restaurants here. Whilst they don't offer Wi-Fi for those of us who like to travel and work, they do offer great food and the perfect place to relax and chat with your friends.
The whole area is closed to cars, so you won't have to worry about anyone driving down the narrow lanes. You can generally just meander as you walk between shops and cafes and enjoy yourself.
Red House
The Red House sounds like the location of a murder from some crime novel. In fact, the Red House is pretty innocuous, being a unique build made back in the 19th century.
The Interesting part is the architectural design, which attached a steeple to a seemingly normal home. The house does stand out from its surroundings and offers a perfect Instagram opportunity in Liechtenstein.
Kunstmuseum Liechtenstein
If you're looking for something a bit more modern, the Kunstmuseum Liechtenstein is the place. Just look at the shape of the building: a black (ish) cuboid. Located in the main capital of Vaduz, this art museum is home to modern art classics, some of which you may even have heard of back home.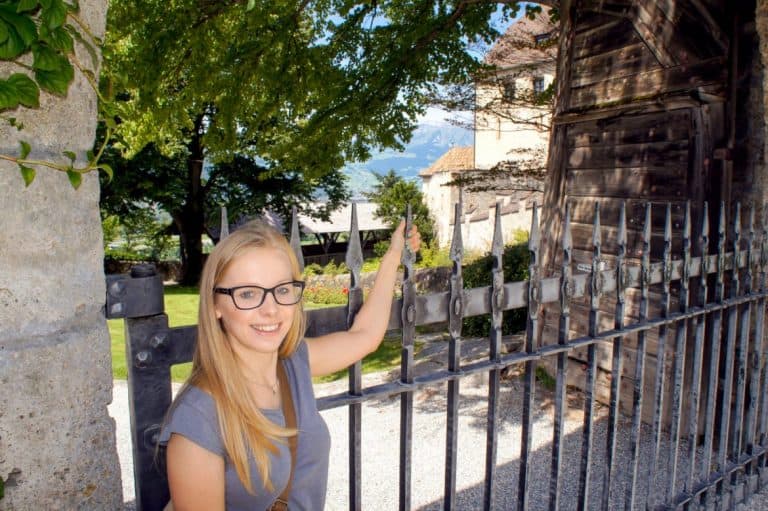 For art lovers, this might just be one of the best reasons to visit Liechtenstein.
Old Rhine Bridge
If you're looking for what to do in Vaduz Liechtenstein, then the Old Rhine Bridge might not take up your whole day, but it will certainly take up a bit of it. This old' bridge (yes, it actually is old) is located along the Rhine, between Liechtenstein and Switzerland. The actual date of when this bridge was first erected was back in 1901. Whilst the bridge is made out of wood, the locals make sure to keep it well maintained and looked after. Try taking the bridge yourself and you'll find yourself zipping between two countries. It is the fastest way to travel from Liechtenstein to Switzerland, or Switzerland to Liechtenstein.
Liechtenstein is Not a Tourist Trap
One thing we found really strange was that there were no power sockets in any of the cafes or restaurants we went to. Despite looking for a long time, we couldn't even find Wi-Fi. For any other digital nomads out there looking to work in this city, you're going to be in for a bit of surprise when your laptop can't connect to anything.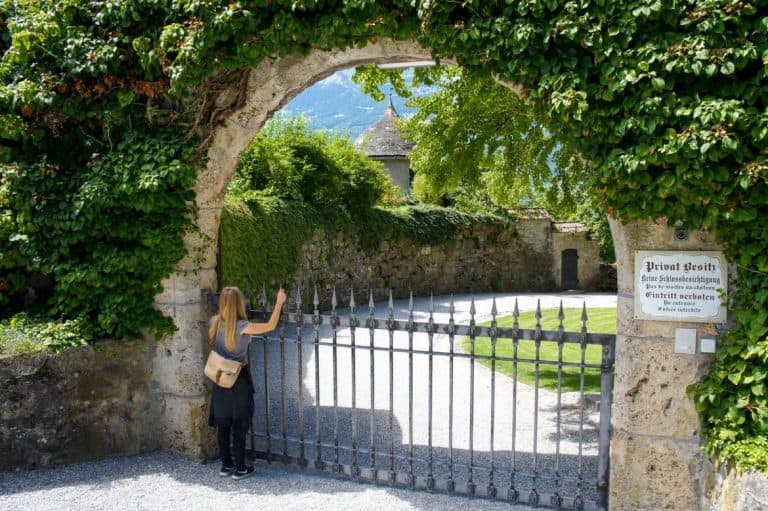 We enjoyed getting to visit the Vaduz Castle (as we're sure most people did), but we did find the hike to be a little short. It only took a couple of minutes to walk up the hill, and even less to explore around the castle. Of course, Liechtenstein has some fantastic countryside surrounding everything, but the castle itself just felt like it wasn't big enough. This was probably in part because Liechtenstein is not a tourist trap.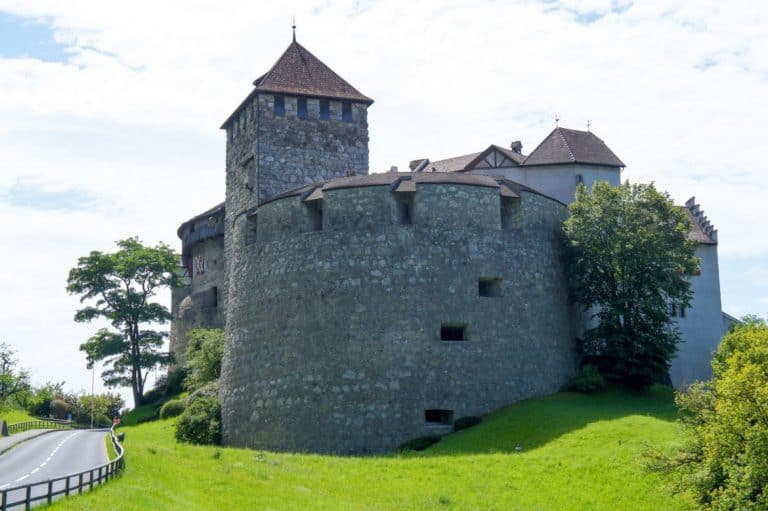 We certainly didn't get that feeling from Vaduz. We generally found that Liechtenstein is the type of place which is great for relaxing and getting away from those kinds of place. Liechtenstein is perfect for those looking to meander around the town and have a couple of cups of coffee along the way.
Would we recommend it? Yes. We would recommend Liechtenstein to those who are looking for a relaxing trip through what almost feels like rural Europe. You are not going to find yourself surrounded by lots of people here. You're also not going to find yourself having to travel very far to find anything. However, what you do find will seem fantastic. Moreover, if you follow this guide to Liechtenstein, you should have almost everything important done in a day.