I make no apologies for this tongue-twisting title! It was too good to resist. With our Barcelona adventure at an end, it was once again time to buckle up in our horseless carriage and get back on the road.
As ever, I was joined by my travel companion Lydia, who will no doubt be writing her own angle on the Epic Road Trip at a later date, but for now, we were set to enjoy the snake-like road that leads back into the mountains. When I say enjoy, I actually mean endure, as it is a real possibility you'll get car sick from swinging through all those switch-backs.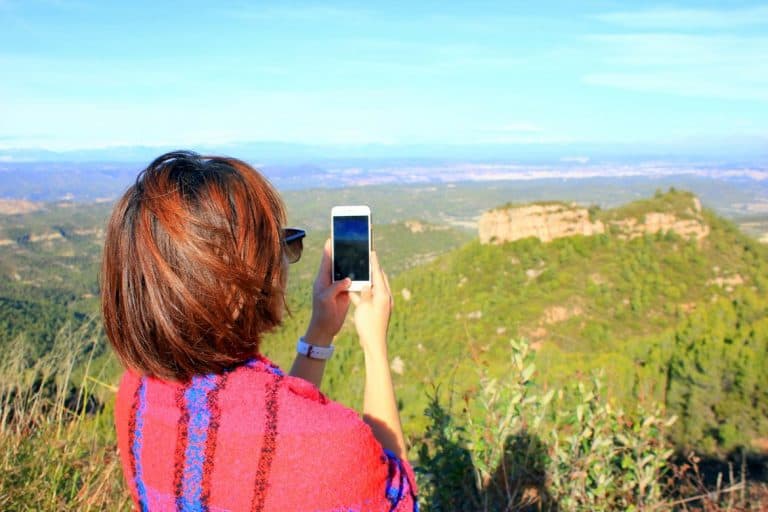 Thankfully, there were plenty of places to stop, take a breather and enjoy the incredible views as we slowly made our way up into Montserrat. But what exactly is that – and how do you get there?
The Saw Mountain
Montserrat literally translates as saw mountain – more specifically, 'serrated' mountain – and when you see the range from a distance you can understand why. Montserrat is a particularly rocky mountain range that gives the impression of the edge of a saw.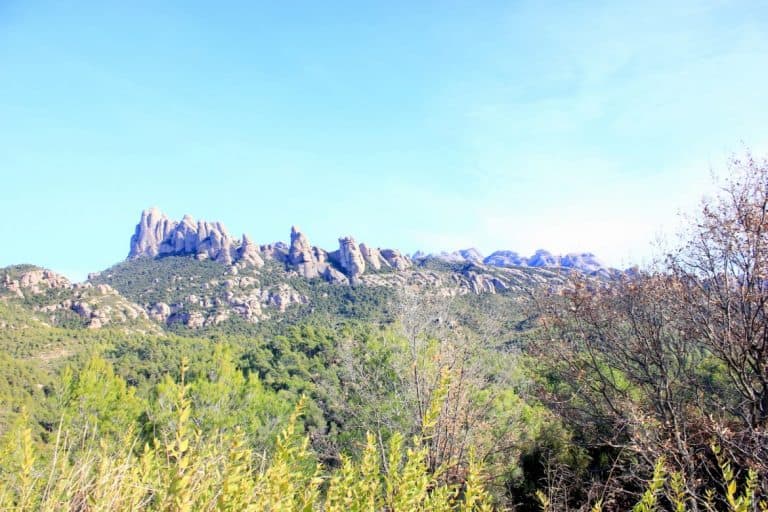 It is in fact, Spain's first national park, and as well as the famous Santa Maria monastery (of which more anon) there's some amazing hiking, biking and rock climbing activities in the area. It's a very popular day trip from Barcelona being only an hour away – but don't bother with those over-priced tours – you can do it on your own steam and save yourself a small fortune in the process.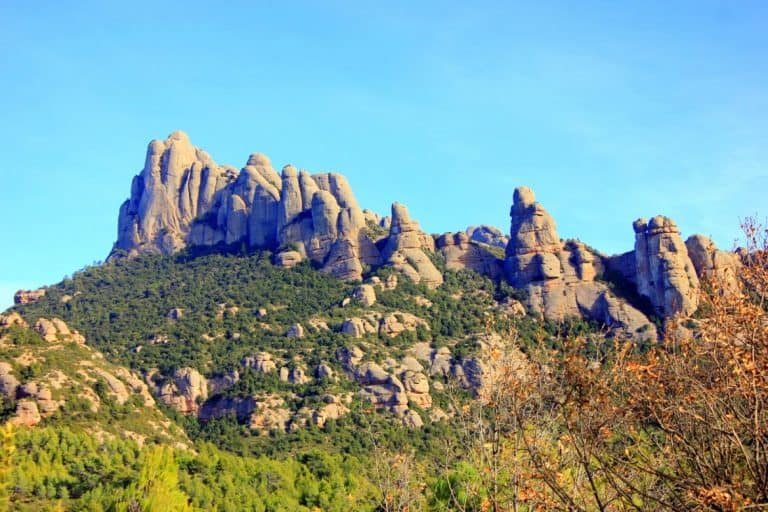 Another tip – when researching a visit, don't confuse the mountain range with the Caribbean island of the same name – which was given the same title by Christopher Columbus in honour of the monastery here.
How Do You Get There?
The mountain is easily accessed by road with a well-maintained route from Barcelona – but as mentioned before – be prepared for that dizzying mountain drive and ensure you take regular breaks. You can also rent a car to do it the same way.
Taking a bus is an option from the Estacio Sants station, but a more popular and regular service is to board a train. It's as easy as taking Flights to Barcelona and then heading to the Espanya railway station and jumping on the R5 line towards Montserrat.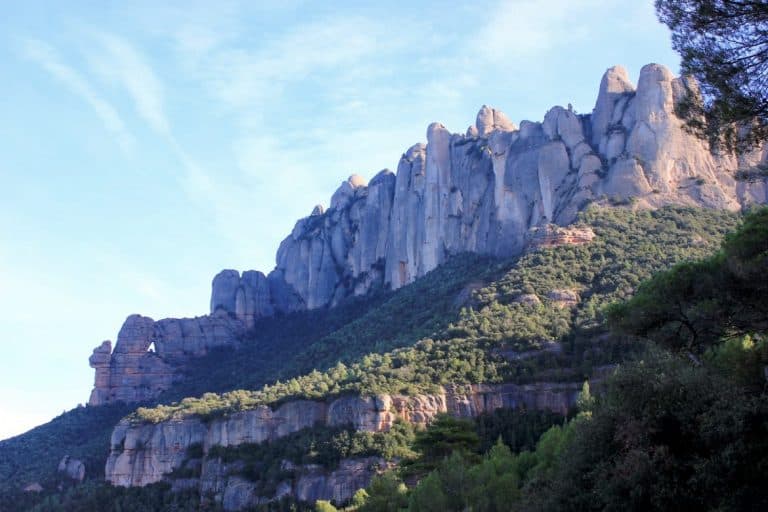 Once there you can take a cable car or funicular up into the range, or you can hike it if you've got a lot of time and you're feeling particularly energetic/foolish!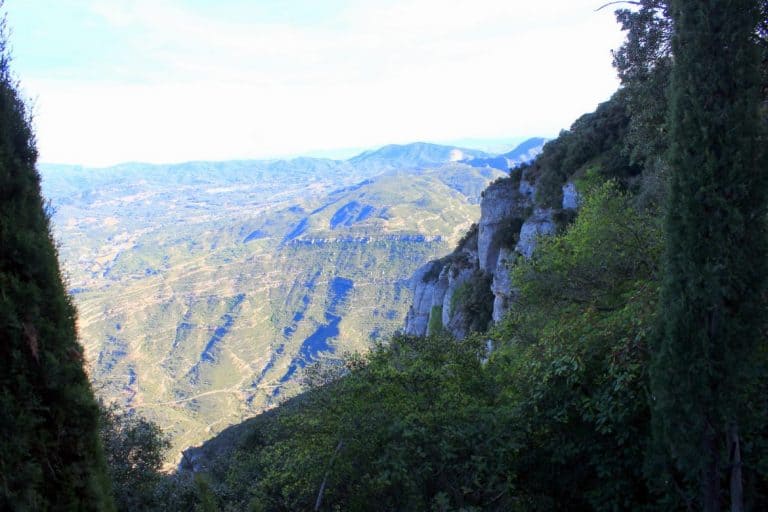 Hiking up to the monastery is free, but be advised that it is really high and should only be attempted by those who know what they're doing.
Alternatively, you can join a day trip from Barcelona.
Santa Maria de Montserrat
After you've journeyed 45 kilometres north-west from Barcelona and a nose-bleeding 1,236 metres (4,055 ft) up, you'll have eventually reached one of the most important and holy sites in all of Christendom. So much so in fact, that Arthurian legend has it that the monastery is the location of the much-coveted holy grail.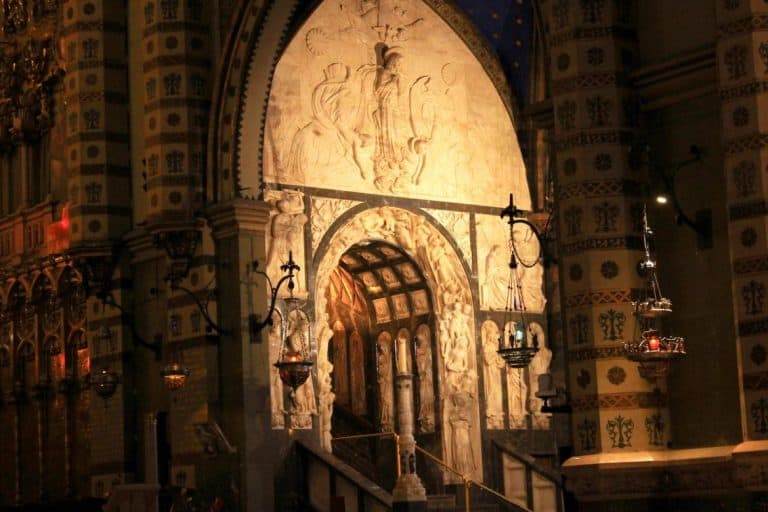 Folk-lore aside, what it's definitely the location of is the revered "Black Madonna," a 12th-century carving depicting the Virgin Mary with dark skin, who is the patron saint of Catalonia. Believers from far and wide make a regular pilgrimage to the Santa Maria de Montserrat to visit this holy shrine, and it's expected that Catalonians should hike to the top at least once in their lifetime.
Into the Air
The views from the top are simply breath-taking, with an uninterrupted vista out over Catalonia. Be aware though, for those of you who – like myself – suffer from a fear of heights, prepare yourself for a visit here!
Exploring the Monastery
Santa Maria de Montserrat is a Benedictine monastery that has existed on this site since 880 AD. However, the mountain was used in Roman times as a temple to Venus – the goddess of love. As always with religious locations, they change hands down the centuries, and the monastery itself is thought to have been founded by monks in 1025.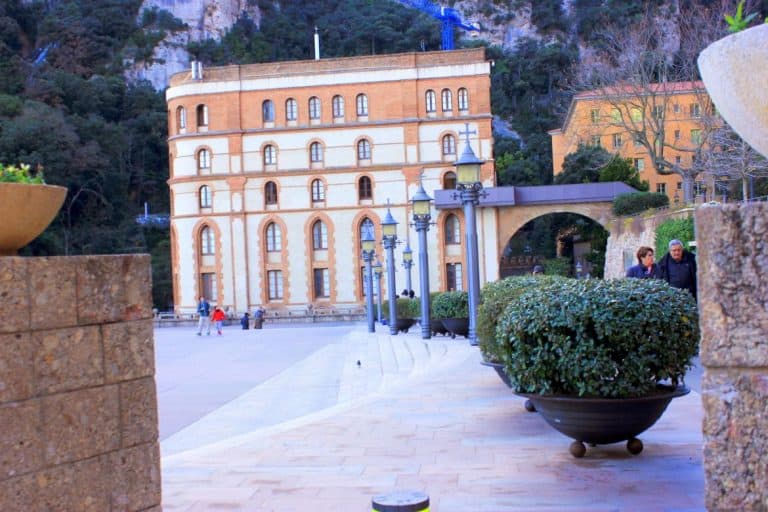 It was rebuilt in 1811 because that pesky Napoleon thought he would destroy it, but today it is still functioning as a religious order – the home to some 80 monks who follow the rules of St Benedict. It's absolutely stunning inside and our pictures won't be able to do it justice, with the interior of the basilica being particularly impressive.
Life up High
As well as the monastery, you can also find an interactive exhibition and museum, which is home to a considerable collection of priceless art and artefacts donated by private benefactors. If you've not had enough of him in Barcelona, expect to see works by Picasso, as well as Dali and El Greco. There's also an extensive, literature-rich library and printing house that has been publishing since around the 15th-century.
As well as being a home for monks, the monastery also houses the famous Escolania de Montserrat – the highly regarded boy's choir. They train and study at the religion and music school here, and give regular performances during prayers and religious festivals – when they're not busy in recording studios or international choral competitions that is!
Down to the Ground
Personally, it was with some relief that we eventually came down from such great heights, not least to get away from that relentless wind! But what an experience this was, from start to finish a rich marriage between culture and nature, tradition, history and geology.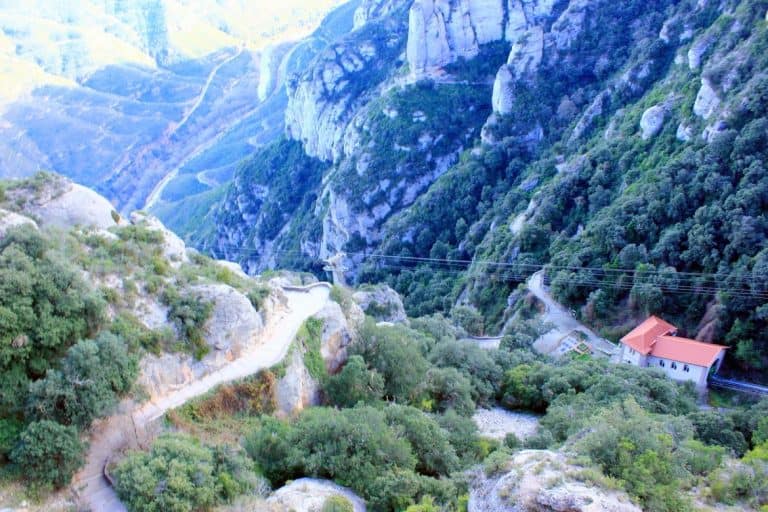 Whether you're a person of faith or not, there was still plenty to experience here to keep you interested and entertained and we'd heartily recommend making the day-trip from Barcelona. But for now, we must depart on the Epic Road Trip once again, and discover what mischief we'll be getting up to next. So, don't touch that dial!
Have you visited Montserrat or would you like to? Let us know your thoughts!