---
It's easy to cross your budget when going to a place like Walt Disney World. It's common to be "a dream becoming true" for many people and with some many parks, attractions and shops. Bit different from what many people think, that even breathing is paid in Orlando, there are many free activities to do there for the whole family. They can be equally fun and still part the magic world that Disney usually provides.
Below you can find five activities that have cost zero and can fit many interests of different types of travelers, such as friends, couples, and families.
Free Disney Activities in Orlando
1: Visit Boardwalk
A pleasant area, great for a long walk but smaller than Disney Springs (where the old Downtown Disney was located). The area mimics a promenade of some seaside town of decades ago. It has a great and sophisticated view, as well many shops and restaurants. Of course, stay away from them if your intention is to save money. The hotels Boardwalk e Swan are practically inside this area, so can be visited as well.
2: Firework shows
Many visitors believe it's mandatory to buy tickets to see the famous firework shows, but it's not like that. From outside the parks is possible to see the fireworks as well, sometimes even with a better view than from inside the parks.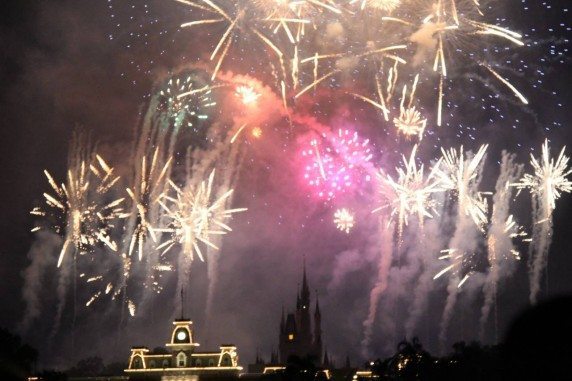 Even from the Boardwalk (mentioned above) is possible to see the show happening at the Epcot Center. From the hotel Beach Club and Yacht Club, you can also watch it.
The fireworks happening at the Magic Kingdom can be seen from many places. From the ticket office of the park, from the other side of the lake and especially from one of the three hotels surrounding the lake: Grand Floridian, Contemporary and Polynesian. Also, the live audio is transmitted to these hotels.
So why not pay a visit to these hotels and stay to watch the fireworks? A tip: bring your own towel to sit in the sand.
3: Pay a visit to Radiator Springs at Art of Animation
This post already mentioned a few hotels, but Art of Animation is more than that. It's almost an amusement park. The decoration with characters is astonishing and nothing beat the Cars area, including all characters and details from the cartoon movie.
Everyone can visit the hotel and kids just go nuts with the characters. You can spend hours taking pictures with McQueen, Mate and many others. If you are already there, take some time to also visit the areas with Ariel, Nemo and Lion King. In this last one, you will find even a playground with the hyenas.
4: Short Monorail or Boat Trip
All Disney transports are free and they can also be nice and relaxing. Some hotels are served by monorail and boats, next to the most common buses. These transports can be used by any visitor, even those not staying at Disney.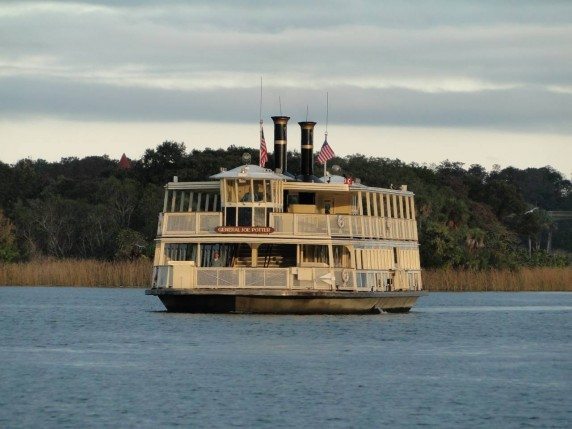 These boat trips are always pleasant and offer connections among some Disney hotels, parks and to Disney Springs (former Disney Downtown). Find it below the list of parks and hotels offering boat transport for free.
Magic Kingdom Park:
Grand Floridian
Contemporary
Polynesian
Fort Wilderness
Wilderness Lodge
Epcot and Disney's Hollywood Studios:
BoardWalk
Beach Club
Yacht Club
Walt Disney World Swan Hotel
Walt Disney World Dolphin Hotel
Disney Springs (former Downtown Disney):
Port Orleans Resort
Old Key West Resort
Saratoga Springs
Another interesting transport is the monorail, from where is possible to see parks and hotels from above, since the trails are suspended. The best time of the day to do so is around lunch time when the monorail is less busy and you can enjoy a better view. It always does the path between Magic Kingdom and hotels, as well the return trip to Epcot Center. Here you can find which hotels are attended by the monorail:
Contemporary
Grand Floridian
Polynesian
Transportation and Ticket Center
If you find these many options a bit confusing, take the map and plan your own journey.
Of course, as in nearly any other city, you can rent a car from the airport and go everywhere at your own pace and on your own terms. It's more expensive but that's the price of freedom, right? If you're from Orlando and flying out, there are many options to park your car near the airport before your departure. Parkos airport parking is website where you can check various options and get the best price to have your automobil kept while you're away.
5: Fort Wilderness Forest
This is the camping area in Disney and it's an amazing place. You almost won't believe you're in Orlando. It's surrounded by a forest and high trees, typical in campings in USA and Canada. You can walk through trails, see horses and have a picnic. A great activity for nature fans.
There are some paid activities such as archery and carriage ride. If you want to cam there is necessary to make a reservation and pay, but there is still a lot to enjoy for free.
Are you also a big fan of Walt Disney?
Today's post is contributed to eTramping by a Brazilian Disney Blogger Specialist – Andreza Trivillin, who goes a few times a year to Orlando and brings many tips for those who wants a taste of Disney on a low budget. Her blog is in Portuguese, but she took the time to prepare this article in English for us.