Majorca is an island with a difference. It is one of those rare holiday destinations that cater for almost anyone. There seems to be something to do or see, no matter your age, gender or cultural background. Food in hotels in Majorca is one of the most palatable cuisine, and is particularly good, but it does often have a kick to it.
A couple of local dishes include Pimientos de Padrón (popular starters made of peppers and fried in olive oil and rock salt served with the famous Spanish 'Alioli', a blend of oil and garlic), Frito Mallorquīn (the first ingredient is offal – often just liver but sometimes kidneys as well, but also is made with potatoes, peppers, sometimes artichokes, peas or black pudding, fennel, olive oil with chilli and garlic).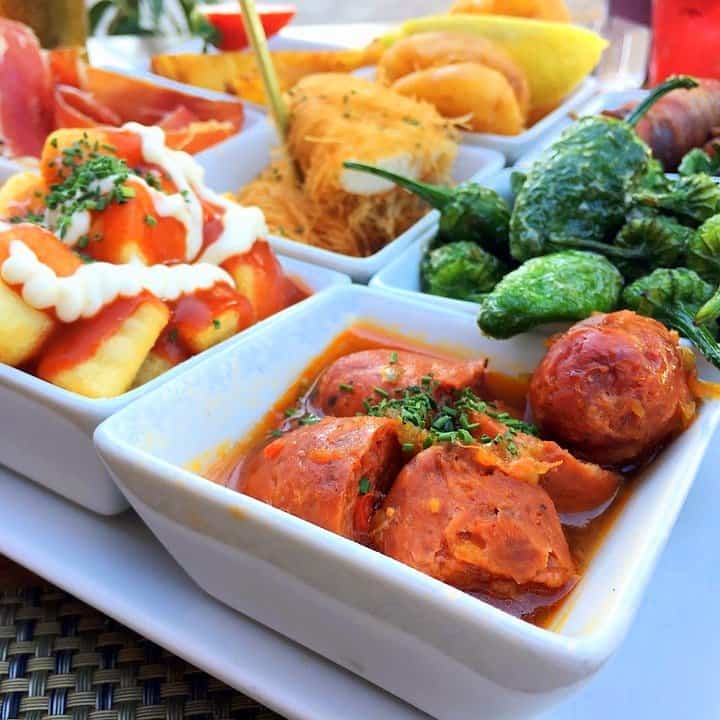 So – what are the best things to do on an island that caters for everyone? How do we sift through the choices? Let's get started.
Things to Do and See
You should treat yourself to a guided tour of the Old Town, or simply view it without the tour guide. The Old Town consists of a range of lovely buildings with an Arabic influence, dating back to when the city was under Arab control. There's row-upon-row of picturesque streets with delightful Mediterranean patios. Couples can take a romantic walk and remember what it's all about whilst looking at the 'La Seu' Cathedral, the La Lonja Exchange (formerly used as a centre of commerce the silk trade, the building is adorned with orange trees, twisting stone columns and high painted ceilings).
Further along your walk, you should stop and take stock of the sights of modernist art and architectural pride in the Plaça Marquès del Palmer. 'The Eagle House' or 'El Aguila' designed by Gaspar Bennasar and Jaume Alenya, is a classic piece of architecture heavily influenced heavily by Gaudi's work on mainland Spain.
You can also take a magical excursion of a historic railway ride. The railway runs from Palma to Sóller. Moreover, the final part of the journey is by tram to Port de Sóller. Holidaymakers will see the rugged Tramuntana Mountains.
Likewise, you will encounter Deía set deep in the heart of the mountain ridges of the west coast of Majorca and the nearby quaint village of Valldemossa. There, visitors can experience the tale of two famous historical lovers. Local folklore has it that Polish composer Frederic Chopin and the French writer George Sand (Amantine Lucile Aurore Dupin's nom de plume) met there. They also enjoyed the beauty of the island's tranquil nature whilst getting to know one another.
Majorca – a Family Vacation Destination
For families, there's also a great number of activities to undertake on the island. Kids can go the amazing aquarium, the Majorcan Safari Zoo, or the Zoo Natura Parc in Santa Eugenia. The latter is a sanctuary for abandoned and abused animals from around the world. The staff seems to really care about animals and give animals a second chance for a forever home. It's great as an ethical way to teach your kids about animals properly, whilst they can marvel at seeing them.
Families can also enjoy Majorca's most popular water park, the Western Water Park in Magaluf. There, children can throw themselves down water slides and see theme shows, including a cowboy act and a great falcon display.
Teenagers and twenty-somethings will be more interested in the nightlife and bars in Magaluf. However, for the night really comes alive as the season kicks off between mid and late May until October.
Anyone can enjoy all the sights that Majorca has on offer, but specific to adult entertainment is the tapas and wine tour in Old Town Palma. Tourists will be treated to samples of Mallorca's best wines and a range of local tapas at various venues, learning the ways of wine-making from Mallorcan wineries.
Other attractions on the island include wiling a day away shopping and sightseeing in Palma, sailing trips such as the 'Captain Cook' sailing adventure, speedboat tours in Magaluf, mountain biking, diving and lots of other watersports. There are also beautiful caves at Drach to see, with a Pearl Shop to marvel over on site. You can even listen to a music performance on Lake Martel, from Europe's largest underground lakes.
Is Majorca Only a Party Island?
Majorca is not just for hard-hitting partygoers and is not completely about the sun, sand and sea. But you'd still be forgiven for going there for these reasons as the island is quite beautiful to see on your back whilst soaking up the rays on divine white sands too! The waters in some places are azure blue and quite clear to see the aqua life living in the Mediterranean. There are a whole host of reasons to visit the Isle of Majorca. However, you won't be hard-pressed to find them. Enjoy everything the island has on offer and make sure you taste some local wares whilst there. The wines are great too.
With plenty of things to do and see, Majorca is a unique holiday destination. Have you been to Majorca or did we whet your appetite for this gastro-destination?