India is a brilliant country make no mistake. It possesses history, art, culture, cuisine, and a vibrancy other places simply do not have. That said, it is easy to make mistakes when seeing India that could result in disaster. With this in mind let's explore some hot travel tips that will help you navigate the country and its culture averting disaster and embracing the land that is India.
Explore India Piece by Piece
India is diverse and spiritual in every sense. The Himalayas in the North are a rugged contrast to the villages of the South, and unless you are there for a considerable time it is best to decide what to do based on your interests and give yourself the time to explore it.
If you are traveling to India for your interests here are a few offerings and the places where you will find them:
Trekking, adventure head to Himachal Pradesh
Shopping make a beeline for Mumbai and Delhi
Ayurvedic massages go to Kerala
Spirituality can be found in Varanasi
For a more royal vacation head to Rajasthan
Beaches, water sports and to experience Portuguese influence head for Goa.
For more of a French vibe, head to Pondicherry
If you're a little unsure maybe start with the Golden Triangle that includes Delhi, Jaipur and Agra. The secret to enjoying India is to embrace one piece of it a time and take the time to savor it.
Rushing around trying to see everything is a mistake especially given the vast distances involved. Choose one piece for your first visit and save the next for your second visit.
Take Weather into Account
India's weather may be quite different to what you're used to in the west. Instead of spring and autumn, India has monsoon and post-monsoon along with summer and winter. This should be factored in to ensure your trip will not be ruined by weather that makes places unreachable. Mumbai, for example, is best visited in the winter while the Himalaya regions are best visited in the summer.
To ensure you visit the parts of the country at the best times it is a good idea to use an established tour operator that offers tailored India Travel Packages.
Food
Some people love local Indian food while others suffer the Delhi-belly. If you feel you could fall into the latter category make sure you eat only fresh food and as a general rule, only drink water from sealed water bottles or bring along water purification tablets. Food is a big part of the country and no trip is complete without tasting a few local dishes.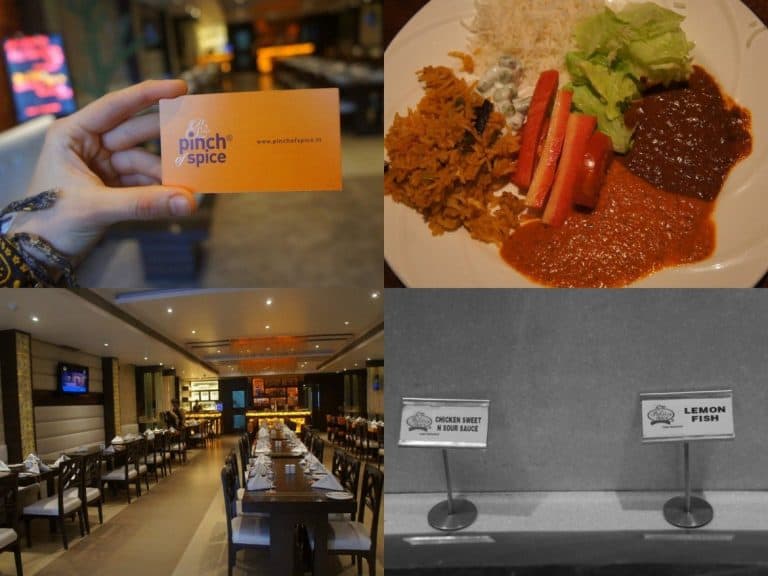 Medication
As well as watching what you eat it is a good idea to carry medication for diarrhea, headache and other common ailments. The good thing about India is that there are pharmacies everywhere so you do not have to worry about finding a top-up should you need it. This kind of medication can be invaluable especially if you have a sensitive stomach.
Beware of Scams
Often, travelers are approached by scammers offering tours and other things that simply do not exist or are of poor quality. The more savvy traveller can spot these frauds a mile away but if you're in a foreign country for the first time it is easy to fall for a scam.
Common scams feature tours being offered to popular areas. This is another good reason to use an established tour operator for your Indian holiday.
Learn a few Indian Words
Although English is widely spoken throughout India it is a good idea to pick up a few words and phrases in Hindi. This will help you navigate around that much easier and it is a common courtesy as well. Hindi is not spoken throughout India as dialects and regional differences in language come into play, but nonetheless, in the more popular areas having a few words you can produce on demand will help you considerably.
Transport
When getting around a city it is a good option to use a pre-booked taxi service such as Uber or use a cycle or auto rickshaw. Traffic in many cities is intense and gridlock is common so it is a good idea to add 20 minutes on each journey.
Getting from city to city has to be experienced by train. The country has one of the largest train networks in the world. It is good practice to secure your luggage using chains and padlocks. Traveling by train is a great cost effective way of getting around this beautiful country.
If you want to take a different approach air-conditioned buses travel between cities and you can always choose to fly.
Cash
As well as using credit cards, travelers' checks, money wallets and the like for transactions it is a good idea to carry a certain amount of cash. Cities tend to take cards etc but remote areas not so much. Bear in mind that it is the same story for ATMs. Cities have them, smaller villages not so much.
India is beautiful and diverse and taking on board these tips will help you considerably to get more out of it.