2014 is a special year because it's the 20th take on the Woodstock Festival, one of the biggest music festivals in Poland, or even Europe. It's a spectacular event that brings together people of all ages and nationalities. They come and spend amazing 3 days listening to music, dancing, drinking, having fun and socializing. This year, over 750,000 people came to enjoy mostly rock concerts. Here's why Woodstock Festival is unique: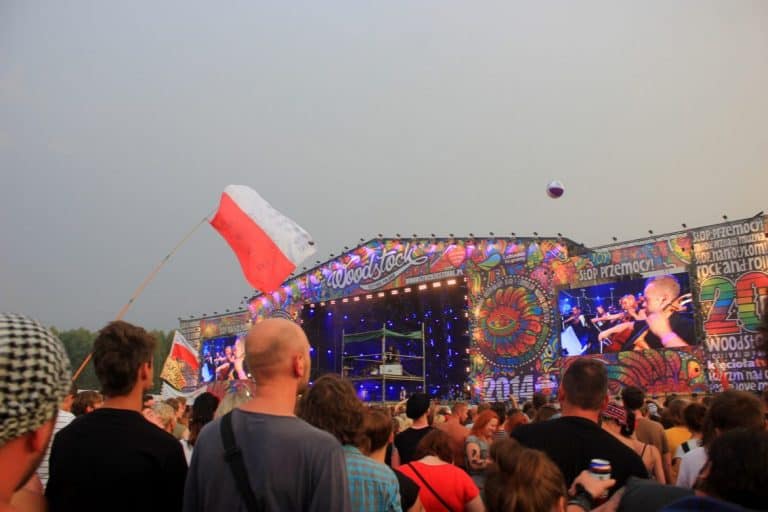 It's totally free!
There's not many events at this scale with no entry fee – it's 100% free to come and put up your tent. You can bring everything you need with you, or get it there. Most of the things are free at Woodstock. The only things that you may have to pay for are food and drinks, although I'm sure that if you ask, other people will happily share with you.
Money raised at the event go to children in need
There's a number of sponsors who help and support the festival financially. Whatever is left after all the necessities are paid goes to children in need, through The Great Orchestra of Christmas Charity. This charity foundation helps millions of hospitals every year by equipping them with various life-saving medical instruments.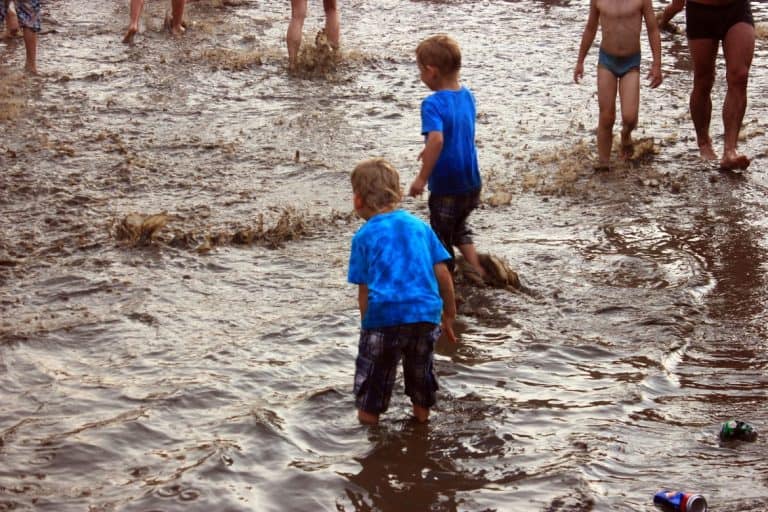 Everyone's welcome
Regardless of your age, nationality, ethnicity, music you listen to – you're always welcome. The friendly atmosphere throughout the area will quickly convert you into a happy and open person. You'll "high five" with strangers more often than you'd expect!
Don't feel shy to come on your own. Strangers will start talking to you in no time and you'll be with a group of your new friends sooner than you'd think – planning your next year's Woodstock meet-up.
Great music
Let's not forget about music! Woodstock festival has quite varied spectrum of music genres that play there: metal, punk, folk, experimental, reggae and sometimes even electronic and classic music. It's all there to bring together people of all generations and different tastes, to dance and have fun together.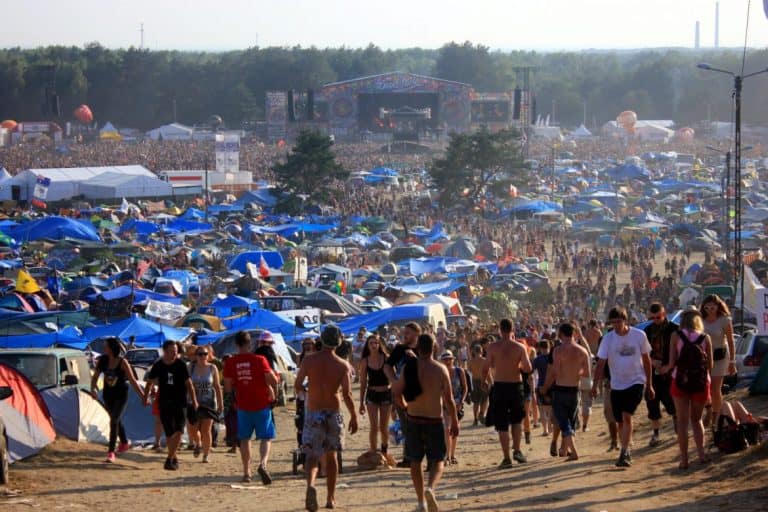 My experience
Although I got sick on the way, I still had a great fun. Drinking is certainly a big part of the festival, on which I missed out this time, but staying sober there is still loads of things to do and amazing people to talk to. I've met some friends whom I haven't seen for years, which was a surprise.
Straight after the end of my stay, I drove back to Agness's home in Zagan. On the way, I found a hitchhiker named Krzysztof. He came to enjoy Woodstock and was now going back home. But that was only for few weeks before he headed to Croatia – hitchhiking all the way. From what he said, he is also a tramp like us and travels around for very little – while having astonishing experiences. I hope we'll meet again on the road!
Would you like to go to Woodstock Festival in 2015? Tell us in comments