You can now download this article as an app and get an offline map so you can go and see these places yourself.
The Taj Mahal does not need to be introduced to anyone.
As one of the Seven Wonders of the World, it must be visited by every human at least once in their lives. So here we are, in Agra, finally exploring the ultimate monument of love and pride of India.
This time, instead of traveling independently, we wanted to try something different. We decided to try one of Tinggly's experiences: a private full-day tour to the Taj Mahal from Delhi for two. Apart from visiting Taj Mahal, the tour also included discovery of the epic Agra Fort and the architectural wonder – the Tomb of Akbar the Great in Sikandra. Moreover, we paid a quick visit to Akbar International – a government sponsored shop dedicated to preserving native craftsmanship. 
One of the biggest advantages of this trip was the fact that during the entire experience we were accompanied by a professional guide, learning the fascinating and emotional history behind these buildings and marble – the precision and beauty of their designs.
Our Taj Mahal Experience
Our tour to the Taj Mahal from Delhi to Agra started early in the morning. At 7:45 am we were picked up by a private driver from the hostel and kicked off this exciting day in comfort with an air-conditioned vehicle.
After 4 hours of driving, we were welcomed to Agra by our private tour guide – a lovely lady named Sheela, who shared all stories not only about the city she loved, but also about her beloved country.
We've found out that Taj Mahal was built in 22 years (1631-1653) with the orders of Shah Jahan. It was dedicated to Mumtaz Mahal (Arjumand Bano Begum), the wife of Shah, who he was truly in love with (the rest of his marriages were for political reasons).
We were told that 20.000 workers labored and 32 crore rupees were spent during the construction of the monument and it was built according to Islamic architecture.
No doubt it is one of the Unesco world heritage sites – it's truly a masterpiece!
We spent few hours exploring the monument. Time flew. We were taking pictures, listening to Sheela's stories, walking around different parts of Taj Mahal and admiring its beautiful gardens where we had a chance to sit in the sun.
Agra's Fort
Next we drove to the walled city of Agra, that was constructed of red sandstone by 4000 builders over a period of 8 years.
Agra's fort is another UNESCO World Heritage Sites, that once housed some 500 buildings.
Agra Fort is very impressive and our guide provided interesting insights into the site's history.
We highly recommend it to be explored although you may be a bit tired after spending so much time at the Taj Mahal.
Akbar International
After a guided tour we were taken to an expensive sovereign gift shop which we honestly were not interested in.
We were initially taken through a simple demonstration of how stone embedding in marble was done. After this, we were taken to the expensive show room with the most exquisite pieces of marble in Agra. That being said, price is a very personal matter.
You could bargain and go with your feeling of what the pieces are worth to you.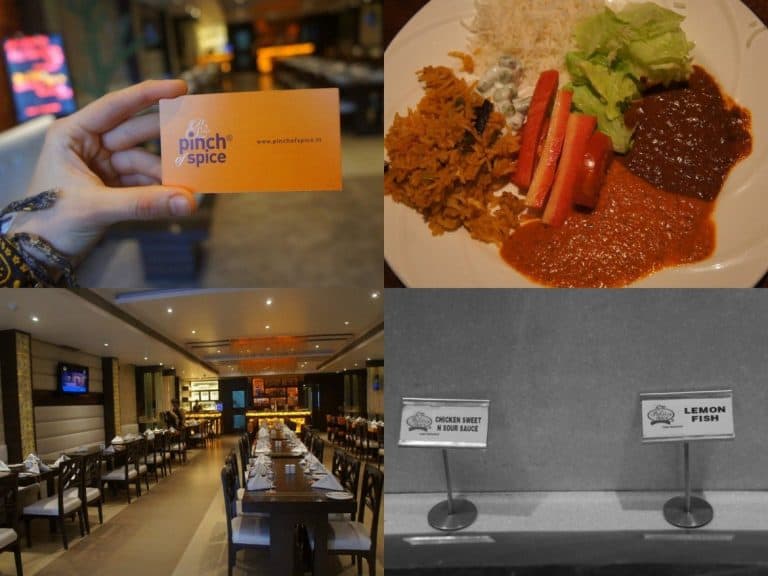 In the meantime our guide took us to a nice restaurant with an open buffet where we tried a lot of different Indian dishes – from butter chicken to garlic naans and local soups.
That was indeed a great day exploring Agra and we both fell asleep in a car on the way back to our hotel in Delhi :-). And now we also know what is awaiting someone who gets a Tinggly gift of travel.
Have you ever heard of Tinggly? Have you visited Taj Mahal?