Where are you going traveling next? Italy? The United States? Backpacking in South-East Asia? How about a cheese and wine tour in the south of France? Bungee jumping in New Zealand? Camel trekking the Sahara? Whatever you decide to do, we bet our bottom dollars you've not considered some of these places as your next destination of choice.
As you know, we have been researching and exploring some of the world's less-known countries to give you guys food for thought for your next adventure. Some you might know, others we're pretty sure you've never even heard of. To be perfectly honest – neither had we! So, take a little break from whatever you're doing to stare longingly out the window and imagine visiting one of these places most people don't know actually exist!
Kyrgyzstan
Let's begin with a country everyone should really know, but a remarkable amount of people don't. "What's that?" was the response a fellow traveler garnered when mentioning he visited here, but we assure you Kyrgyzstan isn't a thing – it's a place!
And what a beautiful place it is. This little-traveled central Asian country is a gorgeous smorgasbord of stunning mountains, lakes, and plains, with a fascinating history and culture to match. Stay in a yurt camp and ride horses for the real experience – but go soon – Kyrgyzstan's secret is getting out, although you might still struggle to pronounce it.
Transnistria
It's little wonder you won't have heard of this miniature slice of land, located in northern Moldova, on the border with Ukraine. It's unrecognized by pretty much anyone, save those who actually live there. This is actually something of a common problem with many "countries" you never knew existed.
Stepping into Transnistria is to step back in time to Soviet Russia, but it's no mean feat. Several visa hoops need jumping through before you can comfortably explore its time-warped sights.
Nagorno-Karabakh Republic
Aggressively contested by a number of countries and perpetually in a state of not-so-cold war, is the Nagorno-Karabakh Republic. Geographically it's a small area of land surrounded by Azerbaijan and home to an indigenous Armenian population.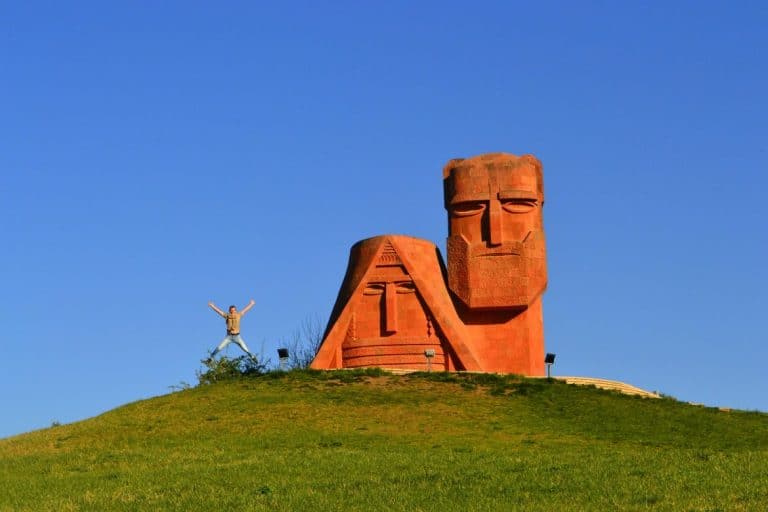 The two countries are not friends and have been fighting over the territory since the fall of the USSR – which has a lot to answer for in this part of the world. A visit can get you in hot water depending on where you go first, and tempers here can flare at any moment. Enter at your own risk, or maybe stick with the south of France instead.
Kosovo
Alas, there seems to be an abundance of territories fighting for recognition and independence, and Kosovo is no stranger to it. Located in southern Serbia, the Serbians refuse to allow it to leave, and unless you're flying in, you can only enter through neighboring Macedonia, Albania or Montenegro.
Be careful though – you might not be granted entry into Serbia if you have a stamp here. Pay a visit to the bizarre capital Pristina – and the even more bizarre statue of former US president Bill Clinton. They love him here.
Burkina Faso
We're honestly not making these names up now. Burkina Faso is a small, landlocked country in northern Africa, which is (not) well known for its friendly inhabitants – they're extremely chilled out and hospitable. Its principle language is French, and while it's certainly not on any regular tourist trail, there's plenty here for visitors to see and do, including colorful, traditional theater and dance. The country's name translates as "land of honest men".
Maybe you just have to watch out for the women.
The Principality of Sealand
You're probably not going to believe this one, but there's a micronation off the coast of Great Britain that has taken over an offshore platform, built as a coastal defense during WW2. With a population of around 27, they claim to be the smallest country on earth, in spite of never being recognized by anyone, ever. For a couple of hundred pounds, you can buy yourself a title here. "Lord of Sealand" does have a nice ring to it.
The Federated States of Micronesia
Consisting of 607 islands in the western Pacific Ocean, the Federated States of Micronesia are made up of four states with increasingly unusual names. Yap, Chuuk, Pohnpei, and Kosrae are all currently under the protection of the USA – a country you might have heard of.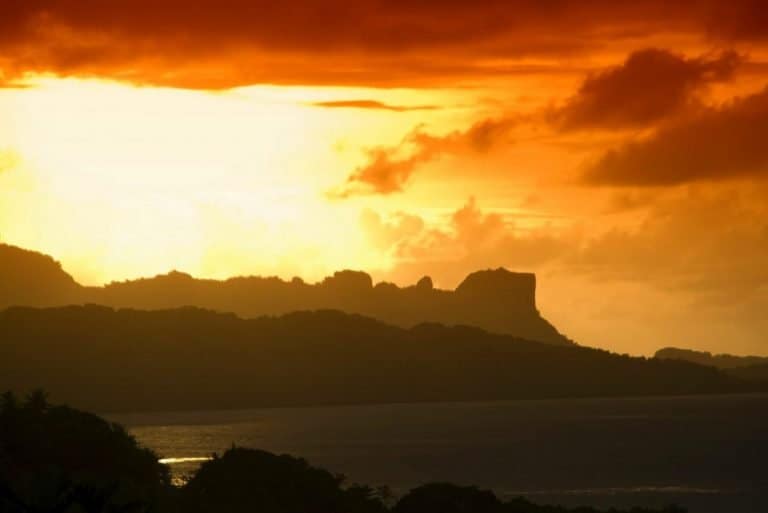 Each state has its own culture and heritage, with colorful indigenous peoples inhabiting a tropical paradise. It's a scuba divers dream come true, as well as boasting incredible beaches and welcoming hospitality. You might want to practice your charades though – there are over 17 different languages in use here.
Liberland
Once again, we enter the territory (literally) of dispute, with a visit to Liberland – a self-proclaimed micronation along the banks of the Danube, between Serbia and Croatia.
The region has long been the subject of border bust-ups between the two Balkan countries, handbags at dawn, arguing over who owns what. In protest, Liberland was proclaimed by a Czech political activist in 2015. As you might expect, it's not recognized by anyone. The flag is pretty cool though.
South Ossetia
Returning to what seems to the region of eternal country recognition battles – anywhere in the shadow of Russia – you'll discover South Ossetia. Only partially recognized, it's located in northern Georgia, deep in the Caucasus mountains. Georgia is an incredibly beautiful country due to this stunning range, but gaining entry to South Ossetia is a tall order indeed, with the border permanently closed on the Georgian side. It's only recognized by Russia and for some reason Nicaragua, Venezuela, and Nauru. Where you say? Glad you asked.
Nauru
We'll finish on a country that is actually recognized as a country, gaining its independence in 1968. It's a phosphorite rock island located 4,494 kilometers northeast of Australia. Its history is a sad one, as having been mined within an inch of its life and stripped of its extensive phosphorus deposits, it now serves as a sort of detention center or "processing" facility for refugees and immigrants attempting to gain access to Oz. It's still an interesting visit though, with tropical beaches, world war relics, and delicious seafood aplenty. It is an island after all.
How's that for a real mixed bag of little known and even less traveled regions of the world? With the actual number of countries and territories continuously in dispute, we could write several articles on these fascinating places almost every week, but right now, we're off to form our own country in our backyard. Maybe you'd like to visit us one day?
Have you visited any of these places or other unknown corners of the planet? Tell us about your experiences!