If you mention the name Florida to anyone and you're pretty much guaranteed they'll think of Disneyland and a famous mouse right off the bat.
There's much more to the sunshine state than Mickey and co, but now that Harry has joined him, there are many wonderful attractions that are often overlooked. And at etramping, we're certainly not keen on SeaWorld and the treatment of the animals in captivity there!
So we thought we'd do a little digging and bring you some alternative attractions in Florida, with not a theme park in sight. Magic!
Everglades National Park
The world-famous Everglades National Park is a must-see if you're anywhere near Florida. It's the second largest national park in the States (the largest is Yellowstone – fact fans), and at around 1.5 million acres of tropical wetlands, there's a lot for you to explore!
It's the perfect place for wildlife enthusiasts and is particularly famous for its crocodiles. So hire one of those unique Everglade power boats and cruise this incredibly diverse ecosystem. Just don't fall in!
Kennedy Space Centre
Even if you're not into Astronomy or all things space, a visit to the Kennedy Space Centre is an eye-opening experience. It's one of the most important sites in the US, running since 1968 and operating as NASA's primary launch location. The center itself is enormous, but they provide bus transport to take in the vast expanse of exhibits and to save your feet. There are replica rockets from space flights past and present, interactive and informative multimedia, and IMAX films with stunning footage from space. If you're really lucky or time it right, you can even get tickets to a rocket launch!
Sightseeing in Orlando
Orlando itself is often seen as nothing more than a gateway to the big theme parks, but scratch the surface of this vibrant and bustling city and you'll be justly rewarded. Visiting downtown Orlando is a full day out in itself, with its amazing shopping scene, as well as cool bars and decadent restaurants. You can take in a bike tour to learn about the historic old town, try your hand at paddle boarding, or brush up on culture with the Orlando Museum of Art – housing African and contemporary American works.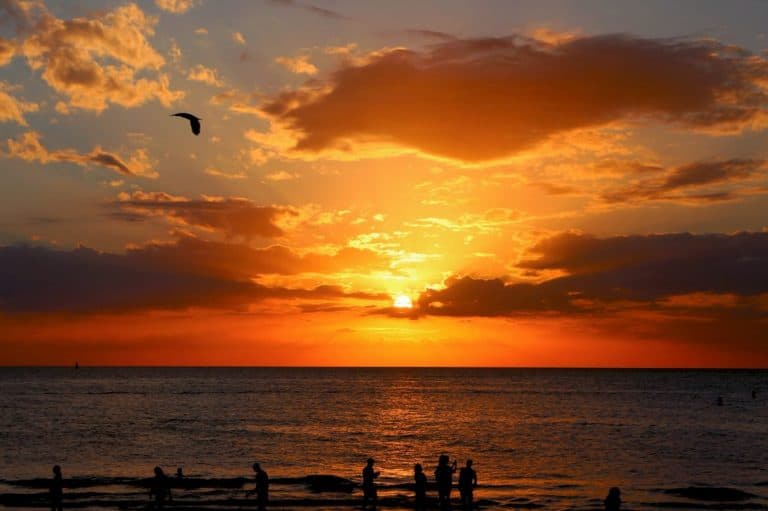 There's so much more besides – and there needn't be a mouse in sight! Although there probably will be.
Salvador Dali Museum
Since we're on the subject of art, we should mention the Salvador Dali Museum, located in St Petersburg. We haven't got our geography mixed up – it's definitely in Florida, US, and it houses a fine collection of works by the man himself. In fact, it's the largest collection of its kind outside of Europe. And who doesn't love Dali?! The building itself is a work of art – as you might expect – and boasts 7 of Dali's 18 "masterworks" – more than any other museum in the world.
Only Dali's own museum in his hometown of Figueres, Spain has more of his pieces.
Daytona International Speedway
A must for any petrol head, the Daytona Speedway is a world famous race track that draws in thousands every year when the race season gets underway in February. Expect tickets for the big events to skyrocket, but you can see the stadium for free on non-race days – and it's pretty spectacular in itself. You can get tours of the pit area and behind the scenes, and die-hard fans can even ride shotgun round the track – or with a day's training – actually get behind the wheel. Maybe you're the next Indy 500 champion in the making?
The Museum of Science and Discovery
For more educational stimulus, with a real "hands-on" experience and plenty of opportunities to let your inner child run riot – don't miss the Museum of Science and Discovery. Located in Fort Lauderdale, it's the largest museum of its kind in the state and has some seriously awesome displays and exhibitions. It has its own IMAX there, as well as several simulators. You can practice piloting an aircraft, driving a rover on Mars and riding an Everglade power boat – if you haven't done the real thing already. There are hundreds of games and puzzles to keep the whole family occupied for hours. Perfect if it rains – but does it ever rain here?!
Tibet-Butler Nature Preserve
Located southeast of Orlando, you'll find this beautiful expanse of forest, with some gentle hiking trails that are perfect for an afternoon stroll in nature.
The preserve is to be found on the shores of Lake Butler and is a rich habitat for local flora and fauna. Be sure to take your binoculars, as you're likely to spot bobcats, armadillos and bald eagles to name but a few. In fact, there are over 100 species of birds that call the park home. And with six, short hiking trails; you won't be too out of breath exploring the countryside.
Ernest Hemmingway's House
The bookworms amongst you simply cannot afford to miss Ernest Hemmingway's House, which is located in Florida Key West. It was designated a US National Historic Landmark in 1968 and is now a dedicated museum to the great writer, his life, and works. The house and grounds are really beautiful, with many original features and decorations obtained and collected by Hemmingway himself. But beware if you're not a cat person – the museum is also home to around 40 to 50 six and seven-toed felines – that are direct descendants of Ernest's original brood. Stock up on allergy tablets!
Florida is known as the world's theme park, and that's no surprise, considering there are over twenty of them scattered across the state. But theme parks are not for everyone, and if you're not into roller coasters or water rides, try these alternative attractions in Florida. We guarantee you'll have just as much fun as that mouse is clearly having!