This article is part of our North Korea section: series of articles exploring everything you need to know about visiting DPRK. Head to our main North Korea (DPRK) page for more information.
What do you think of when someone mentions North Korea to you? What would you think of if someone says they're going to be traveling to North Korea? Are those thoughts different? Would you be excited to go? Would you want to? Well, we definitely are and so we're definitely going!
It's a dream come true!
As far back as we can remember – back long, long ago to a time when we'd just begun traveling – North Korea was on the top of our bucket list. Well, it's been pretty much a three-way tie between Antarctica, Tibet and North Korea. Tibet has been accomplished; there are plans afoot for Antarctica at the end of this year, so that leaves NK. Time waits for no one, and we're not getting any younger, so this is exactly what we're going to do! Wheels touch down in this mysterious, secretive country on the 26th January 2017! And we are beyond excited!
Wait a moment – isn't that a bit dangerous?
"Excited to go to North Korea?! Surely this is a place that westerners should not go! Isn't it dangerous?" No! We strongly believe that this is a safe country for travelers, and just like anywhere else in the world – it has laws. If you abide by these laws, then you'll seldom be in trouble. And as we've experienced in our own personal travel and in the wanderings of friends, media bias and propaganda can be a powerful thing.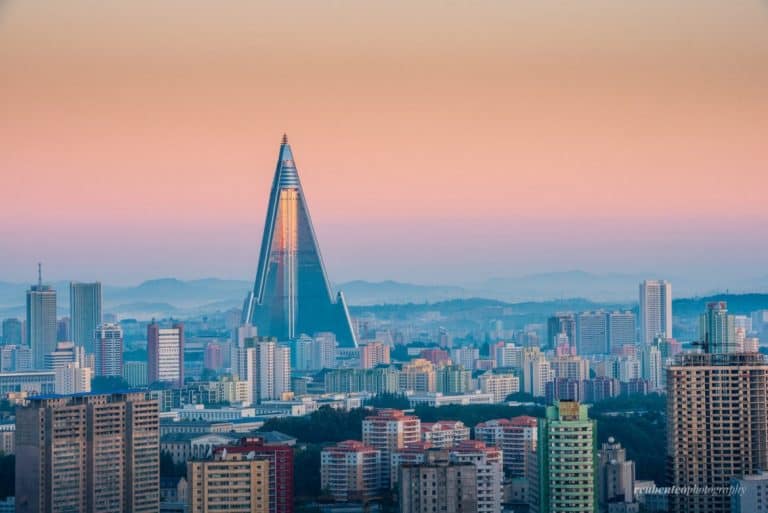 Somewhere you perceive to be dangerous because of what is dished out in newspapers and on TV, is actually a very friendly and hospitable country. North Korea is going to be no different and we can't wait.
North Korea Exploration!
Our experience begins in Pyongyang, the capital, as we're met by our guides at the airport. From there we're whisked off to see the sites, including the famous Mansu Hill Monument – bronze statues of revered leaders Kim Il Sung and Kim Jong Il.
Apparently, the view from the top is breathtaking – as are the statues themselves incredibly impressive, flanked by fascinating sculptures depicting North Korea's independence from the Japanese, and the struggles of socialist revolution. As big fans of travel entwined with history, we love visiting these kinds of attractions – especially in places that not everybody has the opportunity to go!
Party Time!
But it's not all serious stuff – we love the fun and games too – and so do North Koreans! We'll be visiting their famous Kaeson Youth Park for rides on crazy rollercoasters, colorful amusement arcades and bumper cars – all while rubbing shoulders with the locals – who apparently love ten-pin bowling as one of their favourite pastimes.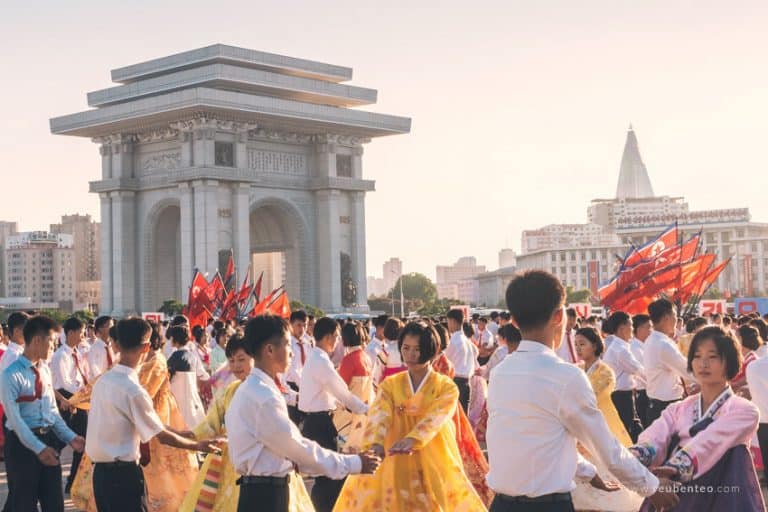 Hopefully, we can give them a challenge, although we really aren't that good and tend to put the ball in the gutter a lot. They're not going to stop laughing. Strike!
And speaking of the locals, we can't wait to chat to people our age, and get to know what it's like to live in North Korea – and at the same time as sharing what our countries are like too. One of the best things about traveling is cultural exchange – and this is especially true in places we might wrongly fear or people who might wrongly fear us. All you need to do to combat the effects of negative media and hearsay – is to visit a country and see for yourself!
Education is so important! We're really looking forward to making new friends, which we're sure we're going to do when we pay a visit to a local school and drop in on an English lesson.
We're going to have the opportunity to chat to and get involved with the students there as well as having a tour of the school and grounds. It's going to be so eye-opening and it's going to be awesome!
Into the wild!
We'll also be getting out of the city too, so we need to pack out trekking boots. The Mount Myohyang Manpok Hiking Trail is a popular get-away for local walkers and passes through some beautiful pine forests and waterfalls.
We're also going to be visiting the Ryongmun Caves, which is a network of underground rock formations, waterfalls and rivers – which are apparently pretty spectacular! Getting into nature is a big draw for us when we're on the road, and we just can't wait to explore what North Korea has to offer.
Who? What? Where? How? When?!
It's all thanks to Tongil Tours. You can't get into North Korea without a reputable tour company, so we were really happy to let Tongil put it all together for us. What's more, they specialise in North Korea tours with an academic focus, so we can learn more about the history and culture of the country while attending sites of interest as well as lectures and other sources of information. It's not just all about letting us run wild and party – although you might be surprised to know there's still plenty of that available in North Korea too! They say travel broadens the mind, and it certainly will when you're with a team who are committed to helping you learn about a new culture.  Our ears and eyes are open!
The experience of a lifetime
There's so much more to our visit – much more than we could ever include here – but rest assured we will be providing you with up-to-date experiences when the time comes, so watch this space. There are museums to explore, art galleries, ancient ruins, and stunning architecture, all uniquely diverse to this misunderstood part of the word. Not to mention shopping galleries and cooking classes! Yum and yum!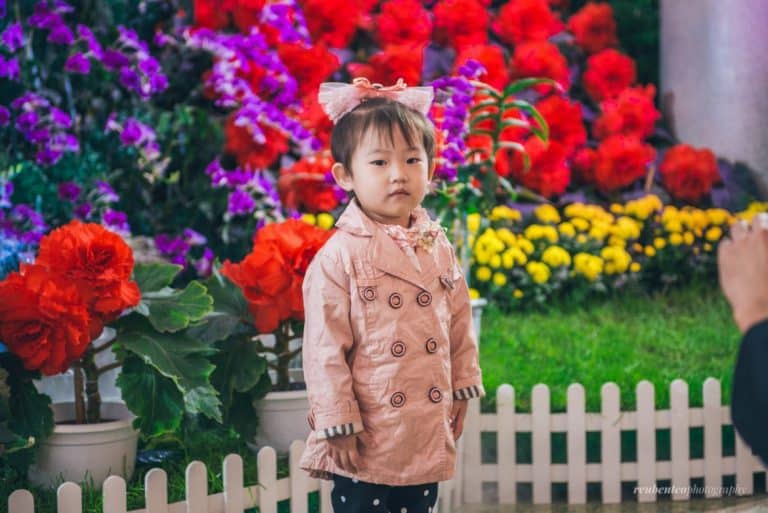 We're also excited to visit one of the deepest and most beautiful underground networks in the world – Pyongyang Metro – which apparently has a museum dedicated to it – and a museum dedicated to the museum! It sounds so wonderfully strange!
North Korea might be a little outside the comfort zone of some people, but we're really looking forward to proving people wrong about the country and culture, and we're relishing this opportunity. In some small way, we can hopefully inspire others to follow in our footsteps and visit for themselves. It's been a dream to visit since we first set off around the world, and we can't believe that it's becoming a reality. For more frequent updates and a chance to contact us directly, let's discuss it on Pepo.
Can you guess we're excited?! What would you like to see in North Korea?