If you are considering traveling to Phuket for your adrenaline sports fix, you are on the right track. Though Thailand may seem like a destination over-traveled and loved by many (which it can be), don't be threatened by the crowds just yet. Those who go-for-gold in the adrenaline sports department will be pleasantly surprised at what this island offers.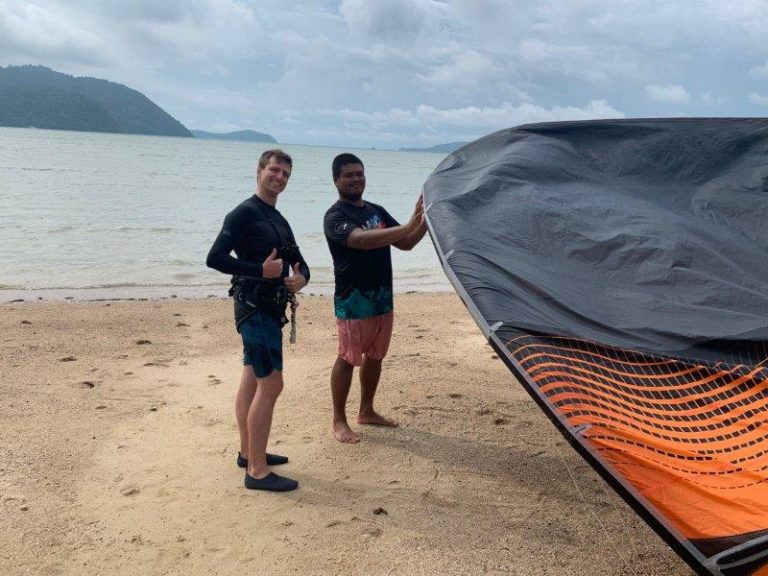 But what should you try? You may be in awe of all the options and forget that most of these sports options require equipment (which you probably own but don't want to carry across the world with you), and it will also require training if you're not yet a pro. So before tackling one of the extreme sports on my list below, consider a few things?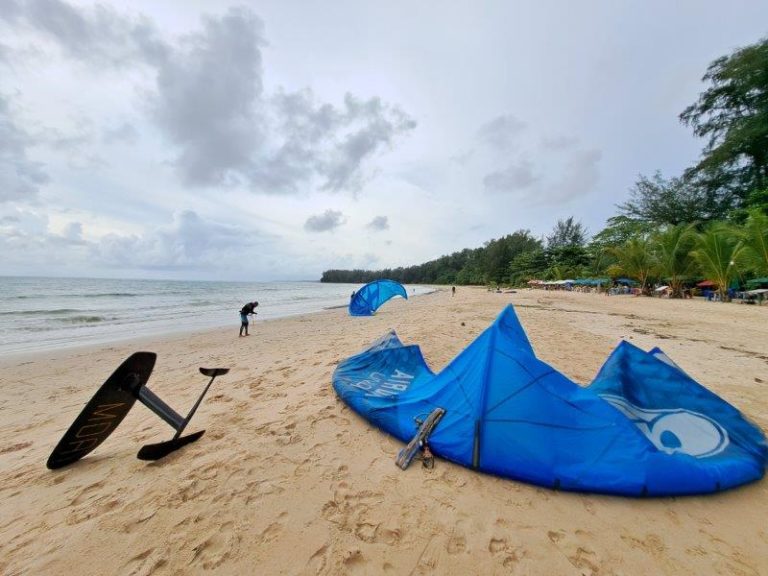 Here are some of our favourite adrenaline sports to try in Phuket
1. Kitesurfing
Something for the slightly more adventurous. Suppose you have never tried this sport before, KBA Phuket is the place to go for those who want to try it during their stay. And no, kitesurfing isn't the same as wakeboarding, though there are some useful skills that can be carried across.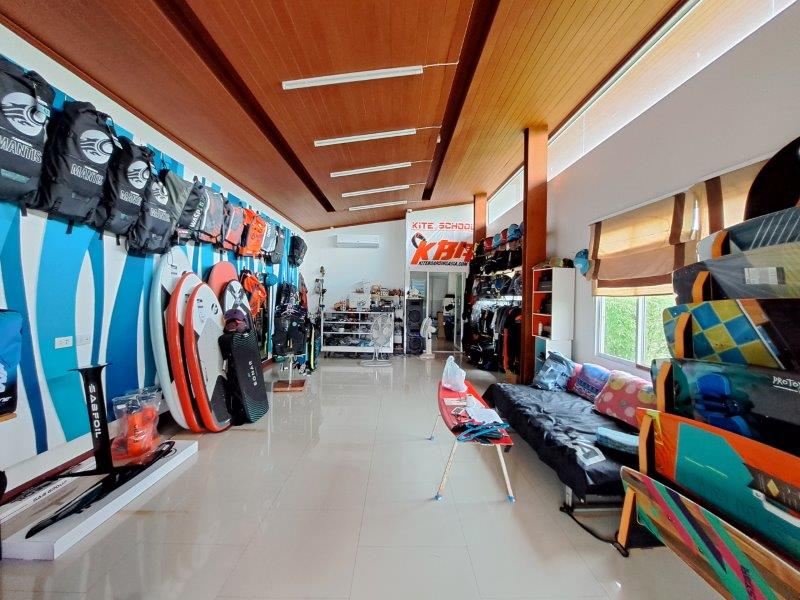 Allow yourself the time to get the training required and trust the professionals to show you the ropes of kitesurfing. We completed our training through KBA and obtained our IKO certificates and you could also do it in just three days of dedicated training.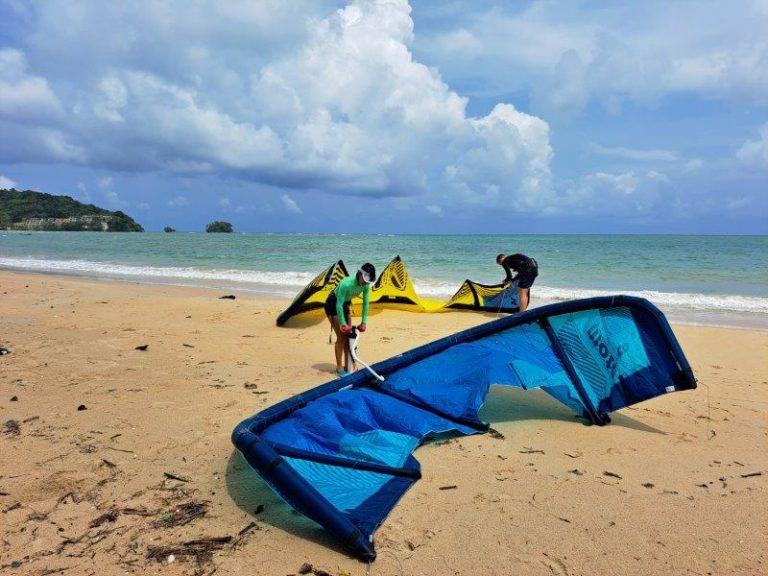 Frequently Asked Questions about Kitesurfing
What season am I going to be travelling in?
Some sports require waves and wind, others require still waters, and some involve sunblock or raincoats. Inform yourself about the weather conditions for the time of year you will be there.
How long will I be staying?
If you need three days of training, you may still want to stick around for another week, to enjoy the fruits of the training.
What equipment will you need?
Do you just need to rent the wakeboard from the same company that will pull you along the water, or do you need 20 kg of equipment to go rock climbing on your own? The answer to this might dictate what you go for while visiting Phuket.
2. Rock climbing
This non-water sport in Phuket is often overlooked, even though Phuket is so near Railay which is world-famous for its limestone rock formations. If you are in the mood to travel a little further away from Phuket, then do yourself a favor and visit Krabi rock climbing at Railay beach. Rock climbing options exist for beginners, intermediate and advanced climbers with 45 climbing areas and a staggering 631 climbing routes. So if time is on your side, pack your bags and get going. Outdoor rock climbing spots there are very popular, and various options exist in Thailand as one of the top 5 countries for rock climbers. Rock climbing equipment and training can arranged for those who need it.
If you are not quite ready to tackle the outdoors just yet, Rebel rock climbing gym is one of the best rock climbing gyms in Thailand and offers a spectacular indoor rock climbing space. This is the place to go if you find yourself stuck during a day of tropical rain showers. Equipment is available for rent so simply come as you are.
3. River rafting
An adventurous river rafting trip might tickle your fancy. The company that runs this one-day adventure provides you with all the necessary equipment and the guide to see to your safety. The camp is located at Ton Pariwat Wildlife Sanctuary, where you can leave your belongings before embarking on a 3-in-1 journey. After the river rafting trip, you will trek through the dense Thai jungle on the back of an elephant and conclude with a zip-lining journey through the thick forest vegetation. This trip includes the beautiful sight of the Suwan Kuha Temple, "The monkey cave", that will leave you with breathtaking memories of this adventure, and you need merely one day. So no matter how long you plan to stay, you start this bucket list adventure at 7 am, complete your trip at 6 pm, and can already plan your next adventure.
4. Paragliding
If heights don't scare you and you are okay with being the "passenger", then paragliding at least once in your life is something everyone who is an adrenaline junkie must attempt. Given you are guided by a professional through the vast blue skies, it does speed up your heart rate significantly and isn't necessarily for the faint-hearted. Paragliding Phuket offers various packages for anyone who wants to "just fly" or those who wish for the whole experience. That includes the video, an afternoon tea to conclude a day of fun where you can safely say "been there, done that, got the t-shirt" because you will get your "I DID IT" flying memory t-shirt.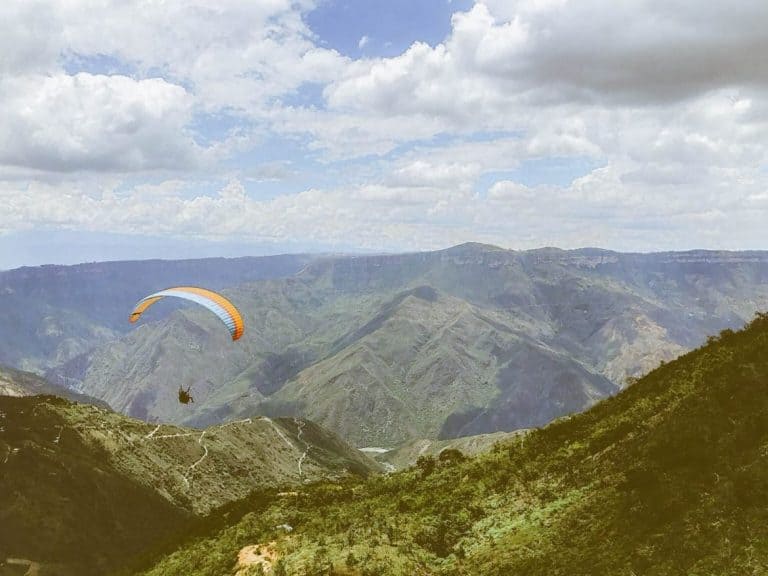 5. Surfing
Of course, a trendy and much-loved sport many enjoy is surfing. The thrill of stepping on the board and riding out the waves never gets old. Some may not even see this as an extreme sport, but if you feel like trying something more mainstream that still gets the blood flowing and the heart pumping, surfing in Phuket is going to be a great adventure either way. Kalim Beach and Kamala beach are some of the most sought-after surfing destinations. Yearly surf competitions by the Quicksilver Thailand surf competition are hosted on Kalim beach, so even as a spectator, it is a must-see destination.
6. Wingfoling
A slightly more difficult version of kitesurfing but possible to try even in light wind. Unlike kiteboarding, the direction of the wind that travels off-shore would not stop you from riding making it more accessible all year round. Wingfoiling is the new top trendy water sport for those who did it all.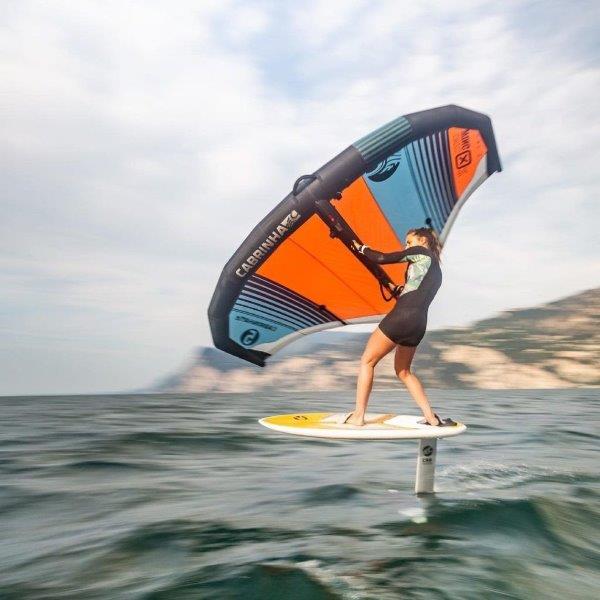 One of the best spots to do it on the Phuket Island is Rawai beach where the waves are rarely high as well as people are few. It is also possible to rent the gear from KBA, the same company that was teaching us how to kitesurf.