Orlando, Florida, is one of the most fun and adventure filled destinations in the US. No wonder thousands of people decide to visit daily. Among them, you'll find all types of travelers, from couples to families and from luxury seeking to those on a budget. In this article we'll focus on the latter and help you plan a trip to Orlando on a budget.
Best Time to Visit Orlando on a Budget
First consideration, therefore, should be to the timing. Not all dates are equal when it comes to spending money, so choose your holiday dates carefully.
Late August and all September
When summer holidays for kids come to an end, and most of those who fulfilled the dreams of their family to spend a magical time in Orlando drive or fly back home, this is the best time to go. You'll still have a good weather while the crowds are much thinner. Discounted rates are also abound.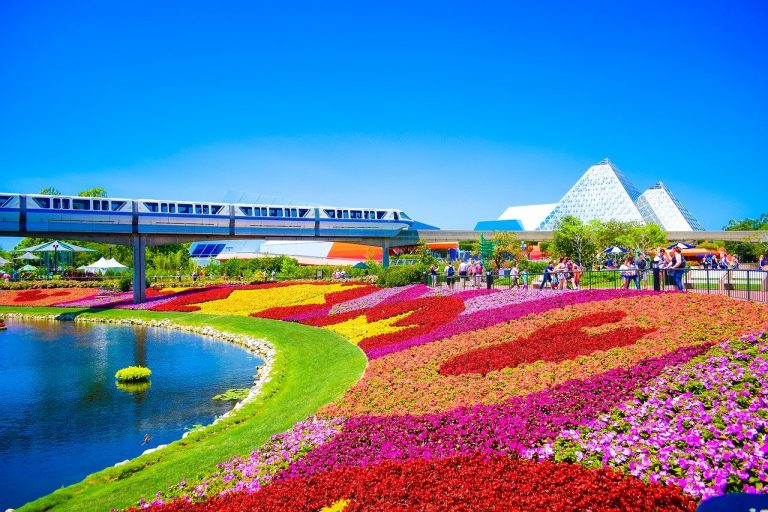 January and February
Once again, most of the spenders indulged on Christmas and New Year celebrations leaving those who are able to delay gratification and thus are able to spend less in an off-peak season.
Preparing for Orlando Trip
Make sure you go prepared so that you spend less on your trip to Orlando.
Medical / Travel Insurance
Just because you can afford to visit Orlando doesn't mean you should expose yourself to unforeseen costs should an accident happen. You can see our guide to budget travel insurance or use the policy you typically choose but do not ignore this just to save money.
Granted, you can claim the expenses if you're injured in a theme park, but first the medical bill would come out of your pocket if you're not insured.
Rolling Travel Backpack
Nothing says "I'm here to spend" more than old-fashioned travel suitcase. If your only option is to get a cab to the hotel because dragging a suitcase around is inconvenient then it's harder to save on transport. Backpacks are better in that sense because you can go everywhere and no steps or unpaved walkways are an issue.
However, there's a solution that is a hybrid between the two; travel backpack with wheels. You can roll it around whenever possible taking the weight off your back and carry it whenever it's impossible to wheel it. Public transport would no longer be a hurdle and you'll save money getting around.
Budget Accommodation in Orlando
VRBO
This platform took the world by storm because it allows local residents to host travelers in their own homes. With more accommodation options on the market, the prices are lower. That, however, is not the biggest benefit. It's the ability to use the whole house, especially kitchen and the washing machine that makes it so attractive. When you're on the budget, cooking your own food and washing clothes on your own cuts the spending significantly.
You can find somewhere to stay in Orland using the map below.
Couchsurfing
You can save even more on accommodation if you don't spend a penny. Couchsurfing allows you to stay with someone who opens their house to travelers.
If you haven't heard about this concept, you can check out our guide to Couchsurfing do's and dont's.
Hostel
If you're traveling on your own, while not feeling comfortable staying for free, the next best budget option would be to stay in a hostel. Sharing a room with strangers might not be glamorous, but it sure will let you save money and maybe make some great friends.
We've met many families staying in hostels. Given enough family members you may even have the whole dorm room to yourselves and save in the process.
Longer Stays
Failing the above, to save on your stay as well as your daily budget, consider a longer stay. Most places, especially VRBO, will give you a significant discount if you stay 2 weeks or longer.
Also, if you don't have to cram all of the attractions in the limited time then you'll have more time to make savings. Planning enough time for cooking, public transport, and off-peak attraction tickets is the way to make the most of your budget.
Avoid Park Resorts
Whatever you do, if you wanna stay in Orlando on a budget, avoid Park Resorts which have inflated prices to accommodate/exploit those who are not as budget conscious as you. You've made a point to research the topic of planning a trip to Orlando on a budget and landed here, so you are the type of person that will be able to avoid paying too much for places like the Park Resorts.
Getting to Orlando
Flights
There are two airports in and around Orlando: Sanford International Airport (SFB) and Orlando International Airport (MCO).
Sanford Airport is cheaper to fly to, hence we recommend to use it if you're on a budget, while Orlando International Airport is more convenient.
You can check out our guide to finding the absolute cheapest flights for ways to further lower your expenditure on transport.
Driving
The location for all the amusement parks, especially Disney World, is far from coincidental. It is all in Orlando because of the well developed road network that connects most of the country. Driving to Orlando will give you the freedom to explore and ability to shop in supermarkets, hence saving money. Of course, that's if you're not coming from too far away because the cost of gas will also cut through your budget.
Remember that RV parking is allowed at Walmart for free so consider RV as your mode of transport as well as your accommodation on a budget.
Getting Around Orlando
By Car
By far the best option because you can get everywhere on your own terms plus the benefit of shopping in places where it's cheaper.
If you don't have your own car, you can rent from someone else using Turo where people can rent out their own private vehicles (maybe you can list your own car to make some extra money back home), at better rates than those offered by traditional car rental companies.
By Public Transport
LYNX is the most comprehensive public transport network in Orlando. Single ride costs $2 but the whole day is just $4.50. If you're staying longer you can get even better deal: 7-day pass for just $16.
LYMMO, is basically a free Downtown shuttle. Find out more on their website.
Orlando Attractions on a Budget
There's plenty to do in the area so to stick to your budget you'll need to plan well your trip to Orland on a budget and then stick to it. The more options you have, the easier it will be to make the right choices, so we'll share with you some of the best out there.
Orlando Explorer Pass and All-Inclusive Pass
Orlando All-inclusive Pass is a money saving machine if you're in Orlando to have fun and explore as much as possible over a few days. Access to 25+ top attractions limited by time only.
If you decide to get Orlando Explorer Pass, you'll have access a specific number of tickets you select from a list of 25+ attractions, including some of the ones listed below.
Disney World
There are several free Disney-related activities in Orlando (and we have written a guide about them) if you want to experience the Mickey Mouse Magic without spending a dime.
When it comes to Disney World itself, there's no need for an introduction, especially a written one, but we're including a little promo video:
However, if budget allows, you may want to experience at least a day of the Disney World so that you understand what's all that rave about. This or the Universal Studios – one should suffice.
Universal Studios
Another contender to the prize of making Orlando famous worldwide – Universal Studios – is the theme park that many travel from afar to experience. While it's hardly a budget-friendly activity, the thrills may justify the cost.
Writing about it be enough, so see it for yourself.
Universal's Citywalk
The free taster for the fun at Universal Studios that will get you in the mood while leaving your wallet in peace. Universal's CityWalk offers water playground areas for kids, water taxis and dance parties with DJs.
WonderWorks
Whether you decide to go to one of the big name theme parks or not, WonderWorks is filled with fun and comes at a really low price. WonderWorks is best suited for kids (of all ages, including the grown up types) and makes for a great budget-friendly option to explore.
What you'll find there? See for yourself in the video below:
Lego Imagination Center
Great alternative to shelling out a lot of money on LEGOLAND tickets is to visit Disney Springs and make your own Lego figures for free. Plus, there are some cool free attractions around while you're at it.
Kennedy Space Station
This may not be free but it's certainly a wallet-friendly attraction, especially if you buy a multi-day pass.
What's more, the sheer number of the interesting facts inside is beyond the scope of our ability to describe it. If you like tech, science or want to tickle your imagination, Kennedy Space Station will inspire you to look into the stars with the new hope and appreciation.
Mead Botanical Garden
Back to free things to do in Orlando, here's something to help you reconnect with the nature and get these steps in Fitbit in the process. Hike Mead Botanical Garden Loop and finish with a picnic. Just remember to bring your own food and no to leave any trash behind.
Do not miss a butterfly garden and look out for unique birds.
Boggy Creek Airboat Adventures
If you're into nature AND adventure, why not combine them. Riding a fast airboat while observing the wildlife of Florida is a memorable experience, and it's not overpriced. You can check the tours and see if that's what you'd like to do in Orlando.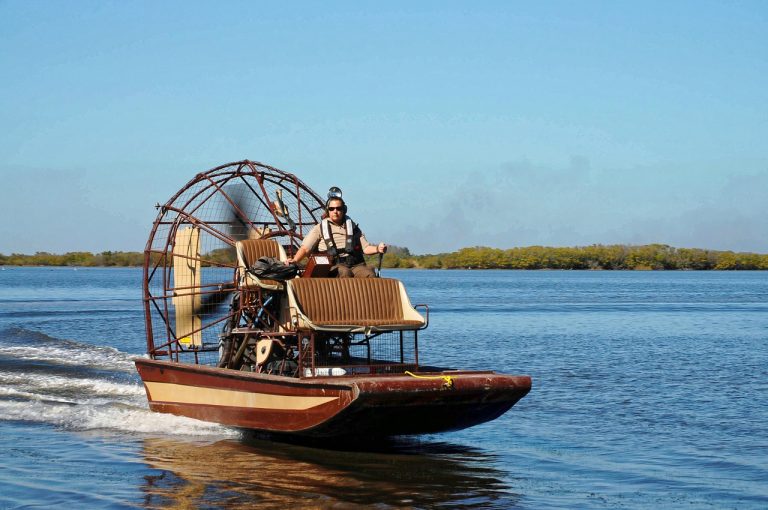 Ripley's Believe It or Not!
This would probably be one of the most unique and odd places you would ever see, and no wonder, it's a collection of bizarre artifacts. Based on a bestseller book of curious things that can be seen around the world. It's also very budget-friendly.
Before you decide to go, see what to expect:
Anything we missed? Write in the comments and we'll add it.