Secure the harnesses, don the safety helmets, and strap on appropriate footwear! eTramping was going outdoor crazy for the next 7 days, all in the stunning surroundings of Costa Brava, Spain. The Catalonian city of Girona was to be our base of operations for the duration of this adventure, as we explored the region via exciting sports and pursuits, including some exhilarating first-time experiences!
We'd been invited to the region by Costa Brava Pirineu de Girona to investigate what they can offer visitors and tourists looking for a little more than sunning themselves on a beach. As a result, we're going to be run off our feet during our stay here, but before we get going, let's explain where we are and what exactly we're going to be doing.
Home for the Week
Girona is the largest city in northern Catalonia, located just under an hour from Barcelona. As such, it is a popular day trip from the region's capital and there's more than enough sights and attractions here to keep you occupied.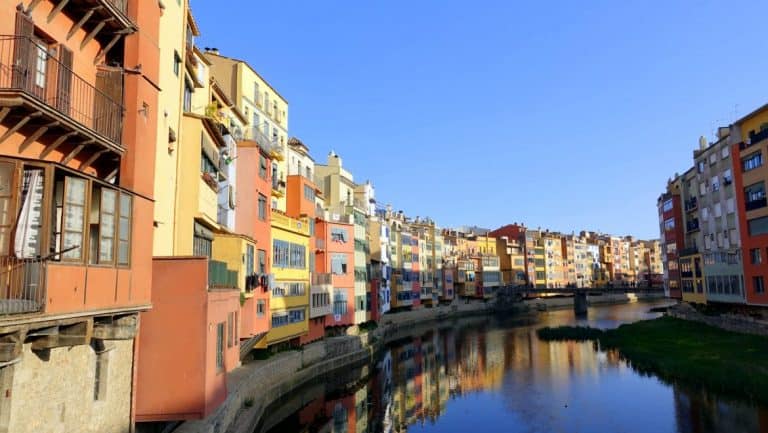 Ancient architecture, riverside walkways, city walls and an abundance of museums await, but this time we weren't paying the actual city much heed. It was the great outdoors that was tantalisingly whispering our names and it would be rude to disappoint it!
The Rain in Spain Stays Mainly on the Plain
That is when it does actually rain! One of the first things you'll notice about this region is the fantastic weather, and we pretty much had cloudless blue skies for the duration of our stay. This makes for perfect conditions for all the outdoor activities on offer and apart from the inviting terrain, it's a solid reason why so many people come here to get active in nature. And this time, we had the added bonus of a companion!
Three Isn't a Crowd!
After hanging with Cez recently on his Epic Road Trip and fresh from joining us in southeast Asia, our good friend and fellow travel blogger was back for more. She must be a glutton for punishment! Lydia originally hails from Singapore, and we met her at the TBEX conference in Ireland last year – which is conveniently where we also met our current hosts Dúnia Coromina and Jaume Marin.
The pair are dedicated to promoting tourism in Costa Brava, and it must have worked because here we are! Dangling the carrot of skydiving to Cez (something he's wanted to for a long time) certainly peaked his interest in the region, and it wasn't long before we were following suit to check out all the awesome activities you can do here. So, what was on our itinerary for the week?
Kayaking and Mountain Biking
First up was an easy-ish intro to the week's excursions, with a kayak and mountain bike day at Banyoles.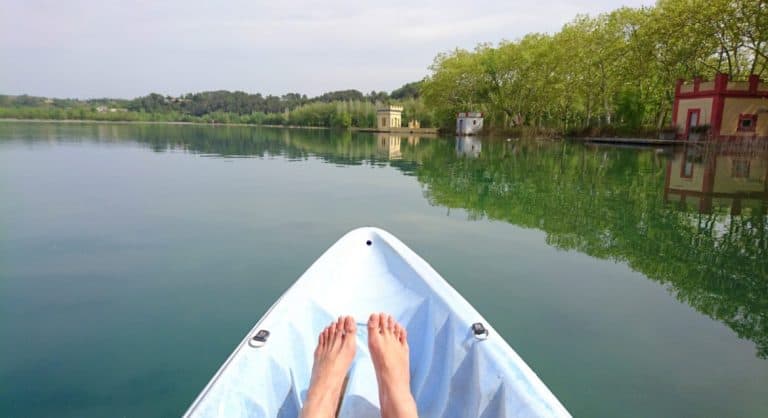 Led by our expert guide Atilio, we explored the lake and surrounding countryside with saddle and paddle, the perfect way to ease our way into the more challenging (and terrifying) activities ahead.
Rock Climbing and Via Ferrata
Not resting on our laurels, we tackled rock climbing on day three, which was my first attempt climbing outdoors having previously only done indoor walls. Lydia is a regular at the sport, while Cez has been getting involved too.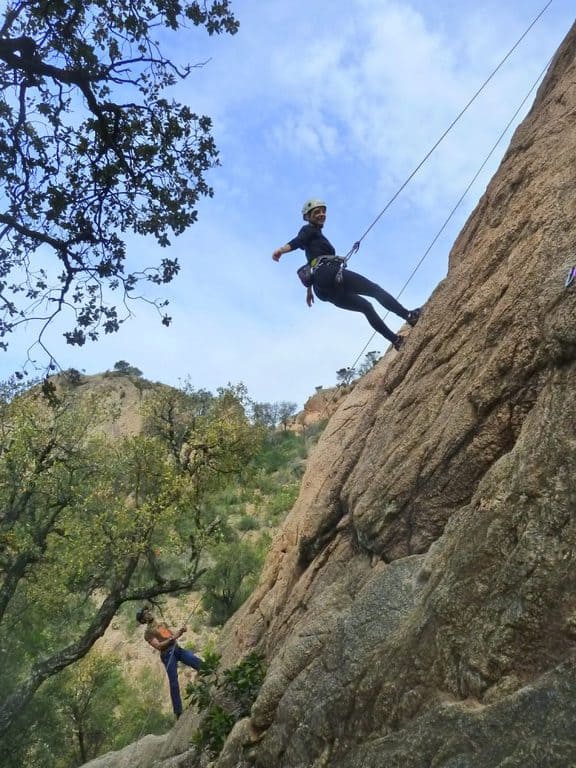 But for all of us, it was the first time on a Via Ferrata – a man-made "iron path" built into the side of mountains around the world. This was a really interesting (and nerve-wracking) experience with Aventura Girona in and around Solius – so don't miss it!
Skydiving
Arguably the highlight of the entire trip came on day four when we joined Empuriabrava for a tandem parachute jump! We were in "the land of the sky," one of the premier skydive locations in the world, scene of over 2 million jumps since they began in 1985!
It was one of the most incredible things that all of us has ever experienced, even though Cez was freaking out until he actually jumped out of the plane!
Snowshoeing
We needed a breather after that, but by day six we were back at it again, this time enjoying the mountain air of the Vall de Núria. A train ride through stunning scenery brought us high into the Pyrenees, where we met our knowledgeable guide Damià for our first ever fun but exhausting snowshoe trek.
You've got to be pretty fit for this one!
A Final Via Ferrata
I sat the excitement out on the seventh and final day as Lydia and Cez took on a more challenging Via Ferrata course in the town of Ribes de Freser. It was one last roll of the dice before our short but sweet (and exhausting) week in Costa Brava was sadly over. We've said it before and we'll say it again – time flies when you're having fun!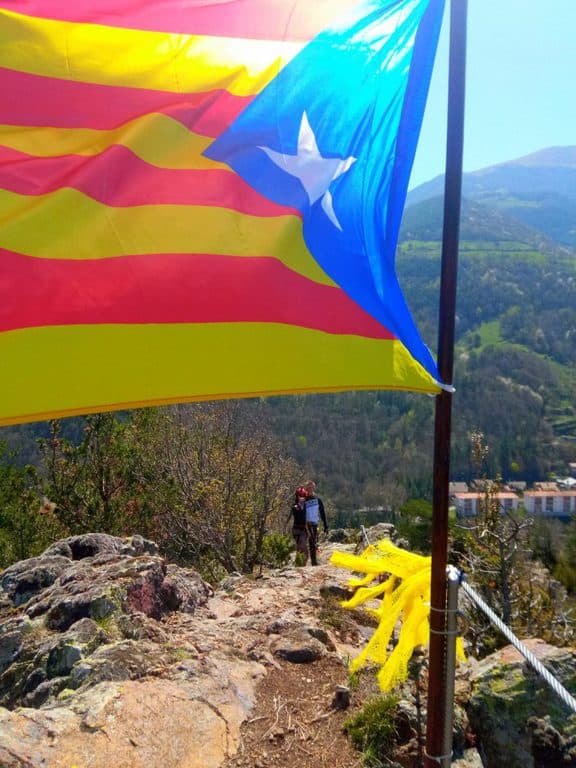 Had we stayed longer, there would have been much, much more to see and do, but rest assured readers, our stay here was such a great experience, we will be back this way again soon, to try more exciting and adrenaline pumping activities. You can count on it!
Check out the map below for all our adventure locations and our budget tips for enjoying your stay in Costa Brava!