Flying by business class is often perceived as a premium service and a luxury few can afford. But here's the good news, there are now more and more travel hacks available out there to find sudden deals and cheap business class tickets to popular travel destinations like Germany, New York and more.
Below, we'll share with you 10 useful tips to save money, even on business class tickets.
Buying Plane Tickets in Advance or Before Departure
So, how many months do you need to prepare for your trip? Ideally, you should start planning your trip about 3 to 6 months before departure. For example, if you are going on vacation in the summer, it is usually better to book tickets in December.
Airlines arrange sales in such a way as to load flights several months ahead and get as much profit as possible. Early booking is good because many airlines offer discounts or bonus programs.
So, some business class tickets may even cost twice as much if you buy them right before the trip. Do not think it is impossible. On average, the discount for an early purchase will be at least 25%.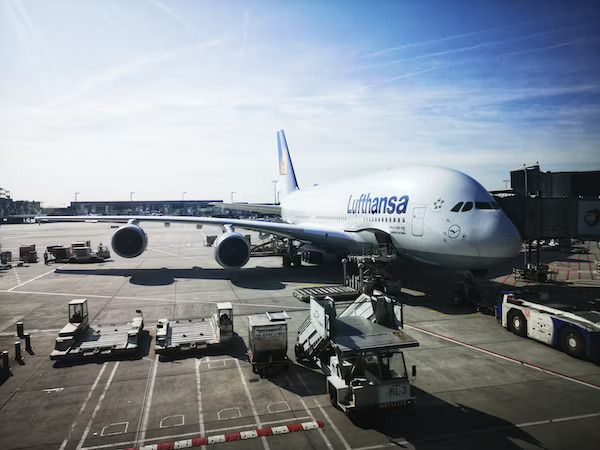 Top 10 Tips to Save on Flights
Below are 10 simple tips to help you save on business class flights to destinations around the world, from Germany to America and other popular Asian destinations.
Book in the Afternoon
Most people think that business class ticket prices depend only on the day of the week, but not many people think about the fact that the cost also varies depending on the time of day. So, to save money, check your tickets in the afternoon. In the morning, when working hours begin, prices go up, because that's when people traveling for work buy most tickets.
Monitor Prices Outside of Business Hours
Additionally, you can check out business class tickets to hot travel destinations like Germany before or after business hours, that is, in the early morning, late afternoon, or even the middle of the night. The selection of tickets is thought to be much better and larger at that time, and the costs are also rumored to be lower.
Use Meta-Searches
Some websites are looking for the most favorable air tickets for the buyer, comparing the prices of different carriers. This is very convenient because you do not have to look for the cheapest airline yourself.
Subscribe to Price Change Notifications
If you have already found a suitable business class ticket, checked how much it costs on the airline's website, and now hope that the price will be lower, then we offer you a convenient option that will allow you to relax and not monitor the site every half hour. Every airline or airline ticket sales resource has the opportunity to subscribe to notifications for certain tickets.
Subscribe to the Mailing Lists of the Airlines you Use
So you will be the very first to learn about interesting special offers! Airlines always notify those who subscribe to them first of all about discounts and sales.
Always Take a Flight Immediately There and Back
The key rule: always take tickets in both directions. Compared to purchasing each flight separately, they are much less expensive. However, if the meta-search engine suggests creating a complicated route, consider it.
When looking for the best options, such resources frequently offer flights that are either expensive or utterly inconvenient, which can be confusing. In this situation, manual action is preferable.
Use Loyalty Programs
Fill out the application for membership in the loyalty program even if you do not travel frequently and do not pay attention to the airline you are flying with. Although it is free, you will receive bonus miles for each flight.
Once you have accumulated enough bonus miles, you can select a free flight, receive a discount, or exchange the miles for something else. Major airlines collaborate with other well-known networks so that miles can be redeemed for discounts at restaurants and retail establishments in addition to flights.
Be Flexible
If you have not yet decided on the departure date, focus on the ticket prices. On popular resources for the sale of air tickets, there are separate calendars of low prices that will show how much tickets cost in the coming days from the day you choose.
Do Not Fly on Weekends
So, what is the best day to fly? Try to choose tickets so that flights fall in the middle of the week. The cheapest days are Tuesday, Wednesday, and Thursday, and the most expensive are Fridays, weekends, and holidays.
By the way, do not forget that the ticket price depends not only on whether there is a holiday in your country, but also on whether the country where you are going is celebrating a holiday.
Fly at Night
As for the time of day, there is another trick. Choose flights with flights in the evening or at night – they are always cheaper. But in the afternoon or the morning, usually the most expensive flights.
Always plan for how you will get to the hotel if you decide to fly at night because public transportation may not be operating.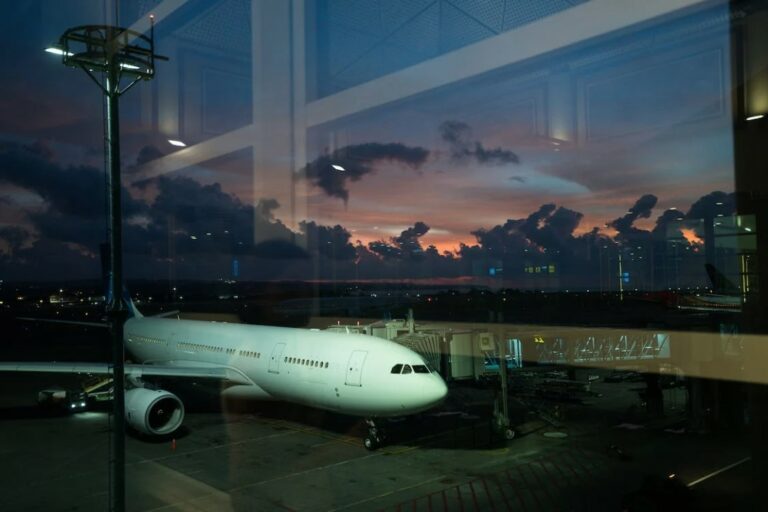 Conclusion
Finding cheap business class flights is possible as long as you plan ahead and stay flexible. Now you know when and how it is best to buy air tickets to save money to get to a place of rest and comfort. Travel is cheap, you just have to know how to plan correctly!