Without any doubts, Ko Samui is one of the most beautiful and inspiring islands in the Land of Smiles. If you don't believe me, click here and enjoy the view.
However, scenery is not everything that this island offers. Due to the fact it's a budget friendly gem, there are many awesome things to do and see in Ko Samui.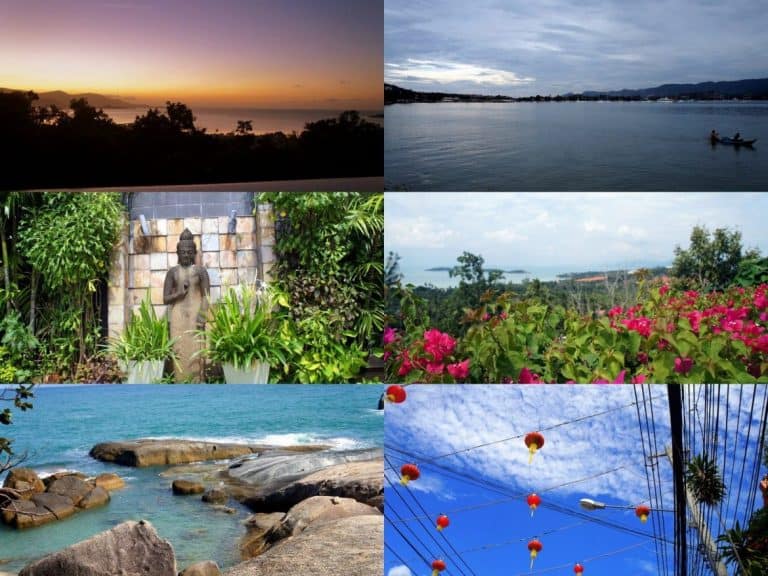 One of the most exciting, yet free of charge, sightseeing spots are waterfalls. More precisely Na Muang Waterfall that is a set of two cascades: Na Muang 1 and Na Muang 2.
Both waterfalls are definitely worth visiting, showing that Ko Samui is not only limited to its beaches. But … what if you don't have enough time to see them both? What if you simply want to go only to one of them? Which one is more interesting and worth visiting and why? Today we are answering these questions as we have both explored Na Muang 1 and Na Muang 2!
Na Muang 1
Na Muang Waterfall 1 is definitely the most famous and beautiful of waterfalls in Ko Samui with a height 18 metres. The best thing about this waterfall is the swimming area at its bottom. It is big enough for a lot of people to enjoy it together, even if it's a way more crowded than Waterfall 2. Best time to go is the late afternoon when it's just about to go dark. You'll probably be the only people in there, which adds to Na Muang 1's charm.
It is located 10 km south of Nathon Town and it can be easily reached by car or motorbike. Its beautiful scenery is a great opportunity for everyone to have a nice picnic and refreshing bath with various shops and stalls selling souvenirs around.
It might be a bit overcrowded in the afternoon, but that is the place where you should head first when looking for relaxation and adventures!
Na Muang 2
Na Muang 2 Waterfall, 80 metres high, is also beautiful and relaxing, but when it comes to comparing it with Na Muang 1, it definitely loses. One of the biggest advantages of it though is the fact that it is less busy and invites for a swim in the natural pool. Therefore, if you are looking for a place to hide from tourists, that would be a perfect spot.
Suggestion: You should buy drinks and snacks before starting to hike up to the waterfall as there are no shops selling drinks and food nearby.
To sum up, it's nice to see both of waterfalls, Na Muang 1 & Na Muang 2 in order to decide yourself which one you prefer more. Nevertheless, if you are time limited, Na Muang 1 should definitely be your first choice!
Have you ever been to Ko Samui? If so, did you have a chance to see Na Muang 1 and/or Na Muang 2? Which one do you find better and why?