South Africa is one of the travel destinations commonly found in the bucket list of different people. Its bountiful parks, beaches, forests, and deserts are home to several rare species found in the ecosystem. This is the reason why travelers are attracted to South African tourist destinations.
Whether one is from Asia, Europe, or any other continent, there will always be cheap flights to South Africa. The key is in how to find and reserve a seat on these flights.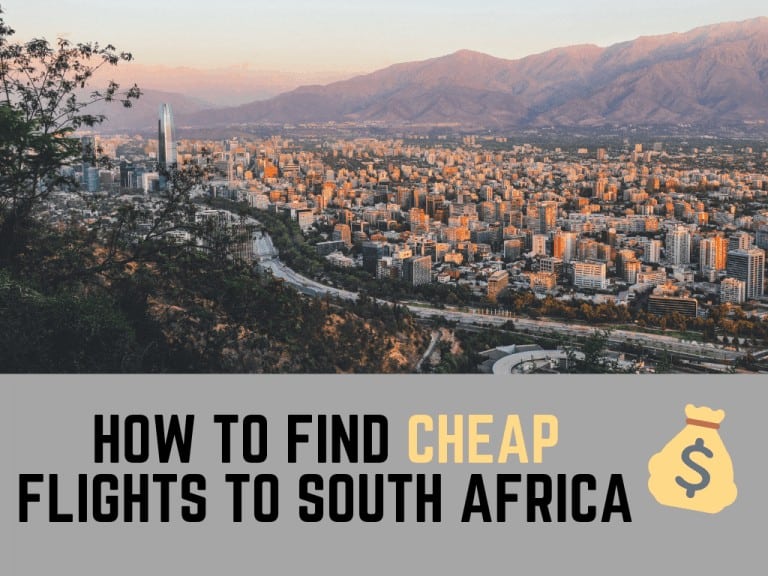 Here are some tips and tricks on how to find your cheapest flights when heading to South Africa!
#1 Take Advantage of Technology
The modern advancements in technology made traveling a lot easier. Anyone can now book a flight with just a tap on their mobile phones. There are already various mobile applications that don't only compare flight prices but also include hotel and accommodation deals. Hence, to secure a slot on a cheap flight to South Africa, it is best to compare the prices offered by different airlines. This is essential in finding the perfect airline to book for your travel.
It might not be the one with the cheapest price, but it may be perfect because it offers certain incentives such as a free baggage allowance, seat selection, or meal upgrade that may not be available on other airlines offering the lowest prices. For this alone, you will already get a relatively good deal. It is a best practice to always check and compare the ticket prices of different airline companies, whether you are traveling internationally over a long haul flight, or domestically via budget carriers.
#2 Opt for Direct Flights
Flights with layovers often are more expensive than non-stop flights. Apart from the ticket price itself, there is a great chance that you will shell out some of your travel allowance for where you will stopover.
There is also a greater chance that you encounter flight delays, lost baggage, or being stranded, when you book flights with layovers and apart from the inconvenience, this might also cause a pretty hefty sum. Verify also the airport where you come from and where you will land because a difference in the airport can translate to a huge expense.
#3 Be an Early Bird
Flight costs that are a certain time frame ahead of schedule are cheaper than flight costs for immediate flights. For instance, booking a ticket four to six months prior to your trip to South Africa will give you great deals in terms of ticket prices, compared to booking for a flight a week before your intended trip.
#4 Plan and Stick to Your Travel Schedule
There are studies that show that airlines flying to South Africa usually offer bargain deals when it comes to ticket prices on Tuesday mornings. As to the reason why it is inconclusive.
On the other hand, statistics show that booking flights on Saturdays will cost you a fortune. In addition to this, there are days when ticket prices drop down on certain days all because of popular superstitions such as Friday the 13th. Booking for weekend flights is also more expensive when compared to flying on weekdays. It is also advisable to stick with the travel time and date you planned because there are instances wherein re-booking fees even cost more than the original flight fare.
#5 Avoid Peak Seasons
If your goal is simply to visit South Africa and tour the place, but you are not really keen on joining holidays and festivities, then it is best to book flights during the off-peak season. Check for the schedule of local festivities, and if this doesn't really spark your interest, then perhaps it is best to avoid them because there is usually a bump in ticket prices when there are local celebrations.
Off-peak season in South Africa is anytime between May and September. These months are considered dry months and sometimes referred to as Africa's winter. The upside is that this is a great period to spot wild animals because, during this time, they tend to flock water holes.
#6 Use Your Card Smartly
Credit cards normally offer reward points when you use them to purchase. This also holds true when you use credit cards in online booking for flights. In this case, it is best to enroll in frequent flyer programs that coincide with the reward points provided by your credit card company. There is a great chance that you will be able to redeem your points and get a free pass on your succeeding flights.
Everybody can agree that South Africa is a great place to visit and securing cheap flights to get there is a piece of cake. All it needs is the use of technology, some planning, and the perfect timing. Afterward, all that's left to do is sit back, relax, and enjoy the flight.
Do you know any other tricks to find and book affordable flight tickets to South Africa? If so, don't be shy and share them with us in the comments section below!