For some novice travelers, Oman is somewhat exotic, off the beaten track destination that might seem never to get in their travel schedule. However, they're surprised whenever they hear that this country has been receiving millions of tourists for many decades.
Sure, Oman was never the type of region filled with random backpackers and casual travelers, but western tourist groups aren't a rare thing to see. Besides, the famous harbors of Salalah and Muscat serve many cruise ships from different parts of the world daily.
Though Oman was an independent country with minimal, expensive tourist infrastructure, things have changed. This significant change can be attributed to the internationalization of its immediate neighbor – Dubai. Oman has now become a famous destination for both westerners who intend to explore this traditionally welcoming country and experts who plan to escape the urban jungle of Dubai. Read on to know the Oman visa application process and other entry requirements
Oman visa and other entry requirements
If you plan to travel to Oman, you will need a visa. This is because only six countries are exempted from this requirement. Citizens from Kuwait, Qatar, Bahrain, United Arab Emirates, and Saudi Arabia don't need a visa to enter Oman. Besides, holders of official or diplomatic passports of Cyprus, Japan, Belarus, Romania, Portugal, South Korea, Russia, Switzerland, Germany, and Kazakhstan don't need a visa for a maximum of 90 days (three months) while in Oman.
Unless your country of origin fits in the categories mentioned, the chances are that you must apply for an Oman visa. Depending on the country of your origin, you might be eligible for an electronic visa. This has made things easier for most travelers. Remember, there are specific requirements that must be met at all costs. One good thing about acquiring an Oman visa is that the entry requirements aren't too restrictive, and the application process is easy.
The eVisa
Oman has made it easy for citizens of 71 countries and territories to acquire a multiple entry or single entry eVisa that's valid for 30 days. Beginning from 21st March 2018, the Oman administration made it possible for travelers to apply for an online visa in addition to the process of acquiring an Oman visitor visa at the country's border posts.
Getting visa on arrival
In February 2019, Oman stopped issuing visas on arrival. However, currently, there are temporary 'visa on arrival joints or kiosks' at Muscat international airport. This is meant for travelers who didn't submit an eVisa application. Note that there are no details regarding how long these 'visa on arrival kiosks' are going to stay operational.
In November 2019, Oman immigration authorities released an update that required all visitors or travelers to acquire an eVisa early enough. Besides, they made it clear that visas on arrival will be issued only as an exception. So, it is recommended to apply for an eVisa before booking your flight.
Conditional eVisa
According to Oman authorities, citizens (including their spouses and kids from other nationalities) from Albania, Cuba, Georgia, Vietnam, Mexico, and other 20 countries can only obtain eVisa if they meet certain conditions. First, the applicant must have a valid Schengen Visa, an acceptable visa from Canada, the United Kingdom, Australia, Japan, or the United States. You can also apply for Oman eVisa if you have a permanent residence permit from any of these countries.
You can only apply for a single-entry visa (five OMR for ten days or 20 OMR 30 days). Or, you can get a 1-year-valid multi-entry visa for about 50 OMR. For a 10-day visa, you will be allowed to stay in the country for ten days, and for other visas, you can be allowed to stay for 30 days. Holders of multi-entry visas will be allowed to stay in Oman for 30 days per visit. Before applying for an Oman visa and visiting this country, take the time to understand these finer details.
Common visa
If you are a traveler with a visa or an entrance stamp of Dubai that's valid for 21 days or more, you're exempt from the visa requirements. Other eligible nationalities include Australia, Monaco, Spain, Italy, Denmark, Canada, Japan, Vatican, Malaysia, Brunei, France, Ireland, Portugal, Luxembourg, and other 17 countries.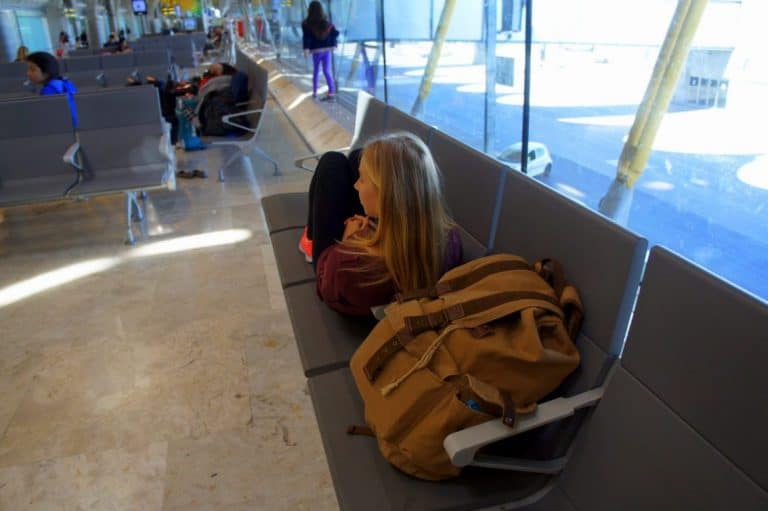 Holders of Qatar visa that's acceptable in Oman and is valid for a month are exempted from visa requirements when entering Oman directly from Qatar. Other nationalities that are eligible for this exception include Austria, Finland, Japan, Vatican, Malaysia, Canada, Norway, Australia, Singapore, the United States, United Kingdom, and the other 20 countries.
Note that you can transit Oman without a visa. Travelers from different regions around the world who hold onward tickets can transit through this country without any visa for a maximum of six hours proceeding by the same flight. Besides, Oman offers visas at no cost or nominal charge to crew and passengers of visiting ships depending on the manifest provided by the ships, manifest.
Other travel tips
Hey, Oman is an exciting adventure destination. It is a country where you may want to camp in the wild, make epic road trips, or even go trekking. The country's health care system is private, and that means you need travel insurance. This is the main reason you need to get the right insurance policy that covers a larger number of adventure activities, offers a flexible medical budget, and covers any nationality.
In Oman, there's no spring or autumn season, but the weather can evolve from hot to pleasant. Thus, May to October could be scorching. During this period, travelers enjoy affordable prices, but they have to get used to the unbearable heat across the country. From November to April (winter), the weather is pleasant, lots of events are scheduled during this period, but the prices are usually high.
Wrap up
If you have always wanted to travel to Oman, now you know the entry and visa requirements and when to visit this country. Remember, all visa requirements, depending on your country of origin, must be met to avoid being denied entry to Oman.
Are you planning to pay Oman a visit in 2020?
Pin It For Later