When you leave your home country to travel the world at a very young age, your definition of "home" changes eternally. Being a nomad for many years makes you feel like you have no home anymore or you call home many different places where you felt good or something good happened to you. I left Poland when I was 18 trying to make my dreams come true by traveling and studying abroad. Since 2008 I had been constantly traveling and settling down in one place was almost impossible. I was always thinking about my next move, next place, next adventure and next destination.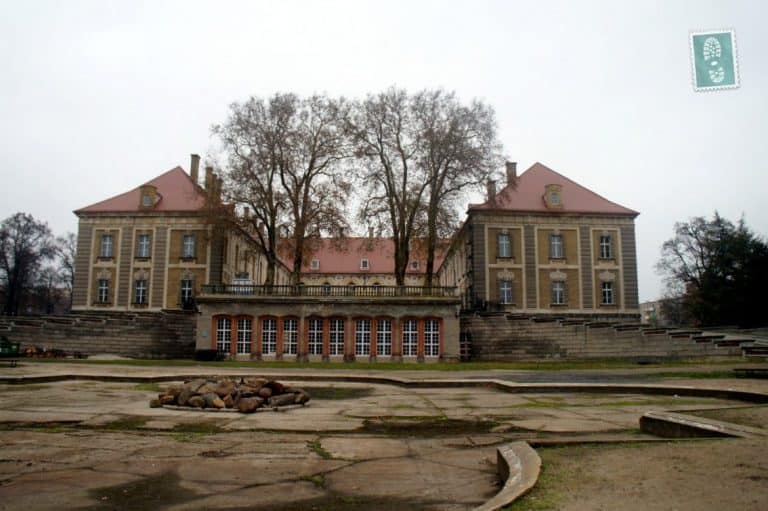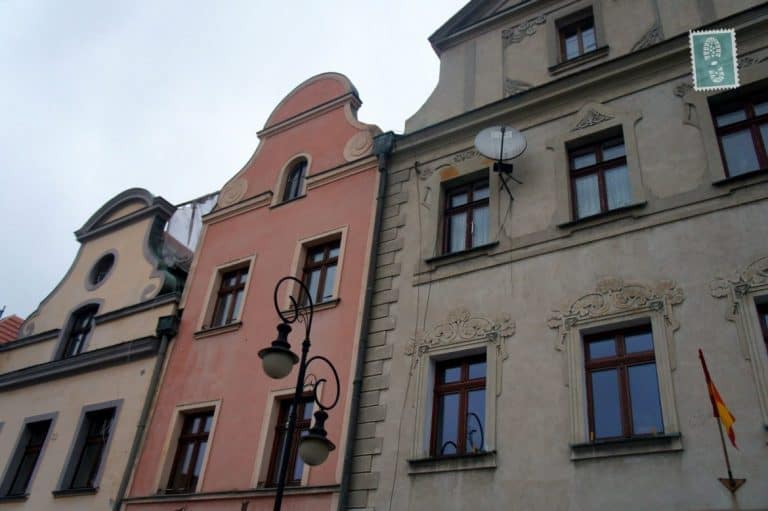 While studying in UK for 3 years I visited my hometown twice – during the winter in 2o10 (two-week stay) and during the summer in 2011 (one-week stay). Then I set off for my first China experience in August 2011 and never came back until now. Traveling in Asia made me realize how much I missed my family and how important they are to me, although I was never a "family person". I hardly ever spent Christmas with my family, never got on well with my brother and sister and often complained about my father who left us when I was a little girl. The only one person who had been supporting me and my travels is my mom – my biggest fan and my biggest love.
Why am I back home?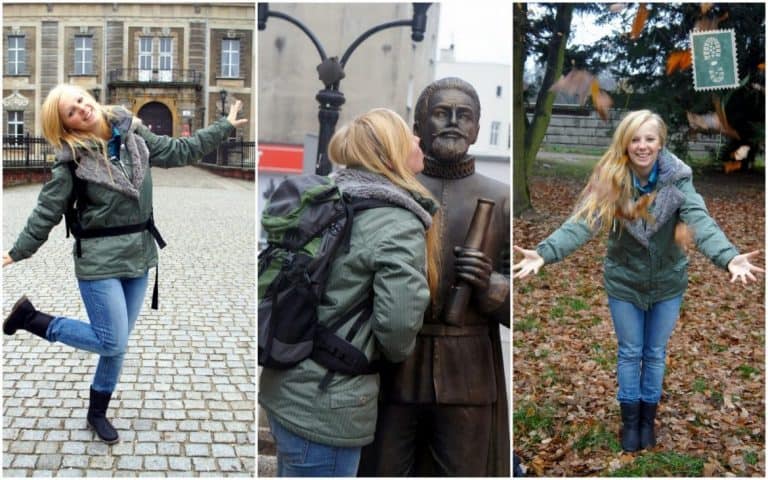 During my Asian travels I interacted with many Sri Lankan, Thai and Cambodian families who became my role models. The way they supported and respected each other was incredible and I was slowly, but surely learning how to do it as well. When I was finally ready, I booked my flight back home without telling anyone, said goodbye to Cez, got into a plane and flew to Poland.
Why does it feel so great to be back home?
#1 Family reunion
It turned out that going back home was one of the best decisions I have ever made. Although everyone was surprised to see me, they were all blissfully happy. My brother was speechless, my sister couldn't believe her eyes, my mom was crying and my dog was jumping all over the place!
The first question I was asked by my mom (after she said "Oh my God!") was "Where is Cez?" and then "Are you hungry?" so I couldn't stop laughing. When I told my mom I was staying home till early January she was over the moon. My mom always follows my travels, keeps her fingers crossed for me and calls me every day asking "Where are you heading next? You should go see….". Words really can't describe how supportive she has been since my first day away from Poland.
I was blown away by the changes made in my family. My younger sister was no longer my "little sister". She grew up, got engaged and gave a birth to a wonderful baby girl, my niece. I just couldn't take my eyes off, although I was not used to holding babies and playing with them. My brother has finally found a woman of his life and my room was no longer my room, but my niece's bedroom.
When I unpacked my backpacks, everyone got some small presents I brought from Cambodia, Thailand and China. Everyone, including my dog called Max. He actually seemed to be pretty excited and happy. Just look at him!
#2 Exploring my hometown
I was born and raised in a very small town with 27.000 inhabitants called Zagan. Here I went to my primary school, secondary school and high school and met my first friends.
It is located in western Poland and its name is being translated as the "Place of the burnt forest". To be honest, there is not much to do in this place apart from playing football at the stadium or swimming at the swimming pool, but we are proud of the Zagan Palace, Town Square and the history of our town.
It felt so good to be exploring my home town once again. I was strolling down the streets recalling all good moments from my childhood (I will be posting a separate note about Zagan soon).
#3 Catching up with friends
There is nothing better than having a coffee with a huge piece of chocolate cake with your friends, agree? It was fantastic to meet some of my best friends, hang around with them, laugh a lot and talk about funniest stories happened to us when we were kids.
All of my friends and colleagues are so mature nowadays, some of them started families, settled down and work. They often made fun of me saying "I am the one who is still a kid using the world as my playground" (which is kinda true ;-)).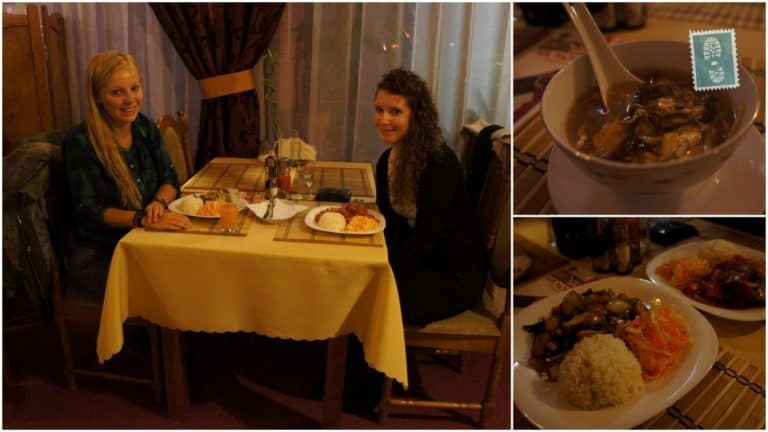 One of my best friends Paulina really wanted me to cook some Asian food for her. However, we couldn't find any Thai or Chinese herbs and spices in a supermarket so we went to Hanoi – one of Vietnamese restaurants in Wroclaw where Paulina lives. We had a yummy Vietnamese soup and some rice with meat!
The other night I partied with my friend Paula and her mates. What a night!
#4 Craving Polish food
After eating a bowl of rice every day with some fried vegetables, I was dreaming of Polish food. I knew once I got home my mom will be cooking all my favourite Polish dishes. I was right – she did, she does and will be cooking till my last day in Poland.
I wake up in the morning to have a delicious piece of cake or cookie for my breakfast.
Then I taste my favourite Polish dumplings and finish my day with a huge plate of herring in oil with onion (mmmmm I'm getting hungry now!)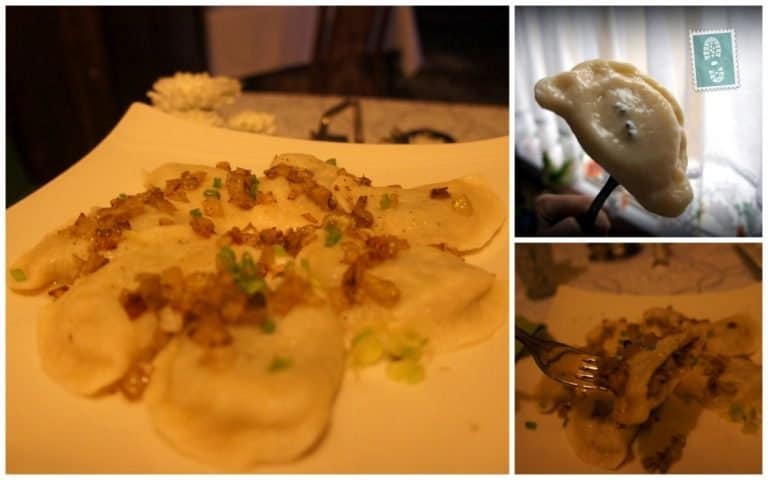 Although I left Poland for nearly 3 weeks to travel in Europe, I am already back and ready for Christmas. Me and my mom are working really hard to make this Christmas special and unforgettable. Simple can't wait for it!
Almost forgot. Have I already mentioned how much happy I am to be back home? ;-)