You can now download this article as an app and get an offline map so you can go and see these places yourself.
Visiting Hiroshima
Hiroshima is one of the modern Japanese cities located on Japan's Honshu Island. It is a very interesting city to explore for the sake of its tragic history – it was largely destroyed by an American atomic bomb during World War II in 1945.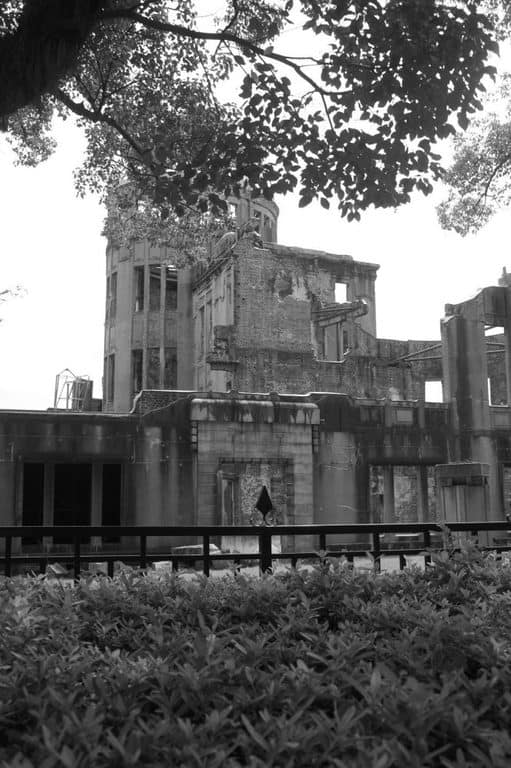 How to explore Hiroshima?
Hiroshima is a small city that can be explored by a red streetcar called "Hiroden" or Hiroshima Sighseeing Loop Bus. All you need for a free ride is your JR Pass. This useful and cheap transportation in Hiroshima city has eight routes and it will take you directly from one sightseeing spot to another. There are of course other options, find and book popular activities here.
*The Hiroshima Sightseeing Loop Bus runs every 15 minutes and leaves from Hiroshima Station. If you don't have JR pass one ride is 200yen and a one-day pass is 400 yen.
What to see in Hiroshima
This city has a lot of spots to discover – from compulsory Peace Memorial Museum to stunning Hiroshima castle. All depends on your interest, time and of course curiosity.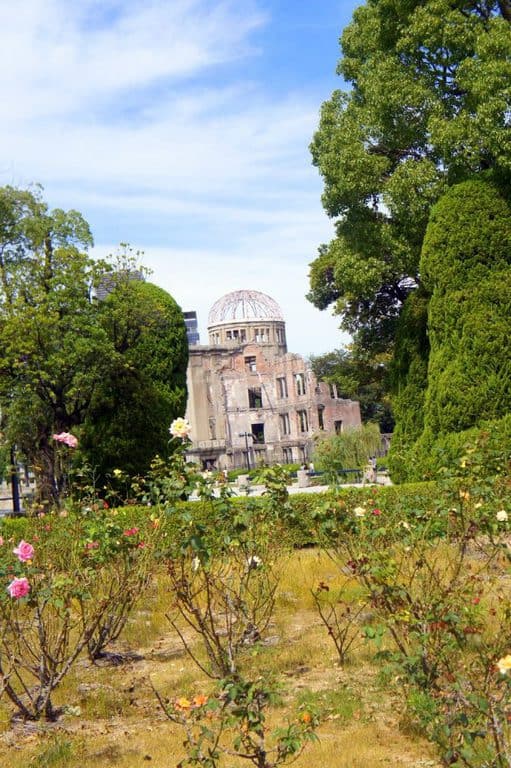 Top 5 must-see spots in Hiroshima
#1 Hiroshima Peace Memorial Museum
We were hoping to visit this Museum and it was hard to believe the size of the damage the nuclear weapons can do. The place could be a bit crowded because everyone who visits spends hours in front of exhibits, but it's definitely the highlight of your visit. After walking through the exhibitions, you will never again visualize the nuclear explosion and its aftermath in the same way. What it did to the city and its inhabitants was just brutal.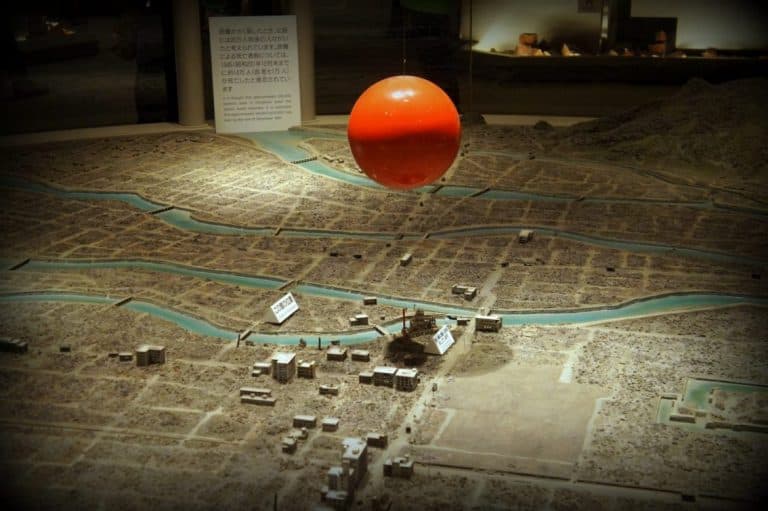 Price: 50 yen | Opening hours: 8:30 to 18:00 (until 19:00 in Aug, until 17:00 from Dec-Feb) | Admission ends 30 minutes before closing time.
#2 The A-Bomb

Dome
Another must-see spot in Hiroshima that is nowadays the symbol of peace. Used in the past as the Prefectural Industrial Promotion Hall, the building was not destroyed completely by the atomic bomb because the blast of the atomic bomb was almost directly above, so its vertical walls were not affected as much as other buildings in the city.
It was designated a UNESCO World Heritage Site in 1996 and has been representing people's prayers for a lasting peace.
Price: free
#3 Hiroshima Peace Memorial Park
When strolling around the A-Bomb Dome you will stumble upon the large park of over 120,000 square meters and it's called Peace Memorial Park. It is surrounded by trees, lawns, and walking paths – which make it so peaceful and relaxing.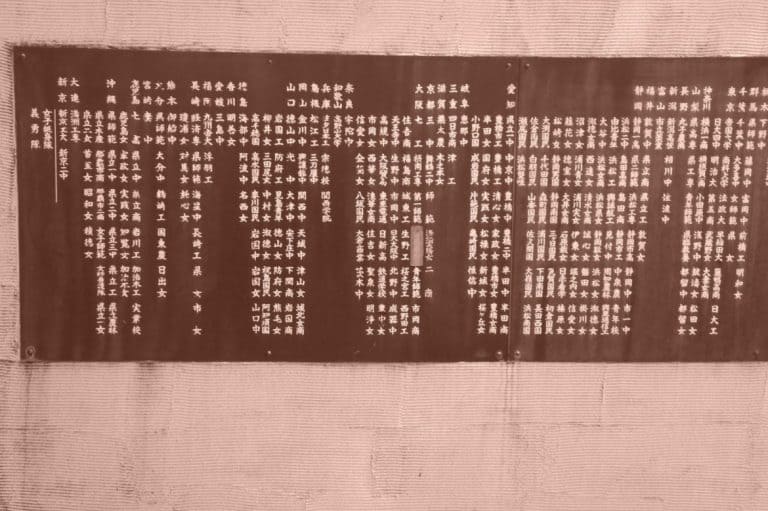 There is a ceremony held here every year on the anniversary of the bomb where different speeches are made.
Price: free
#4 Mitaki Temple
Mitaki Temple is considered as one of Hiroshima's hidden gems. It is also one of these places frozen in time, extremely peaceful, located in quiet and beautiful surroundings. The Shingon Buddhist temple dates back to 809, and is located in a steep, heavily forested valley on the side of Mt Mitaki-yama and takes its name from the three waterfalls within its grounds.
Location: Approximately 20 minute walk up a steep road from Mitaki JR Station two stops from Hiroshima Station on the Kabe Line.
Price: free
#5 Children's Peace Monument
This monument was completed in 1958 with the support of students of more than 3,100 schools around Japan and in nine other countries in the name of a girl – Sadako Sasaki, who was exposed to the bombing at the age of two, contracted leukemia ten years later and died. She believed that folding a thousand origami cranes would heal her from her illness. The statue of an innocent child holding an origami crane is nine meters high.
Price: free
The history of Hiroshima city will leave you speechless for a long time…