Japan Rail Pass (aka JR Pass) was the one thing without which our trip to Japan couldn't be as great as it was.
It's a ticket that allows you to use all trains, buses, ferries, etc. run by JR Group in Japan. JR Group comprises of 6 major transportation companies, and will be sufficient for you to travel to, or very near, any place in the Land of the Rising Sun. The JR Pass would also allow you to travel by the selection of the bullet trains (cool experience on its own).
Is Japan Rail Pass worth buying?
For most of our readers – yes. If you love exploring and get itchy feet anywhere you are more than a day, then that's for you. Japanese public transportation network is so advanced and efficient that you may see a glimpse of few cities in a day if you push it. From the sightseeing perspective, it is very convenient, even traveling within cities like Tokyo or Hiroshima.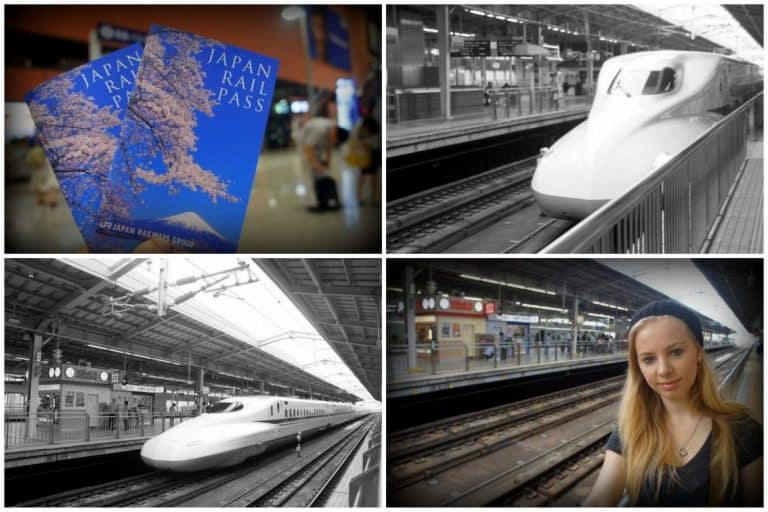 From the financial point of view, if you plan to see more than just Tokyo and Kyoto, then it will work out cheaper for you, while giving you an option to change plans on the go without extra costs.
Who can use JR Pass?
There are few conditions that you have to fulfill to be able to use JR Pass:
You have to buy the Exchange Order prior to entering Japan. It will be exchanged for the actual JR Pass once you enter Japan and can be purchased in most of the countries around the world. Purchase your JR Pass here.
You are a foreigner. It is also available to Japanese nationals who reside abroad, but there are some additional rules for them and I am not going to dwell on these conditions here.
You are entering the country as a tourist. You need to have a "temporary visitor" status (stamp in your passport) in order to have the ticket issued in Japan. Therefore, if you are going there to work or study, you won't be able to get the JR Pass.
Our Experience with Japan Rail Pass
How we used our JR Passes:
Train from Kansai International Airport to our couchsurfing host's home in Osaka
Bullet train from Osaka to Kyoto (15 minutes instead of an hour), and back
Bullet train from Osaka to Hiroshima
Tourist bus around Hiroshima (free for the JR Pass holders)
Bullet train from Hiroshima to Tokyo
A lot of trains / metro run by JR within Tokyo (we have never spent any money on transport in Tokyo)
Train from Tokyo to Mt. Fuji (the final train was not run by JR Group and we had to pay 900 Yen)
Train from Mt. Fuji (including bullet train from Tokyo to Kyoto) to Nara (once again we had to pay for the first train from Mt. Fuji)
Train from Nara to Osaka
Train from Osaka to Kansai International Airport
For the 14-day JR Pass we paid 355 Euro each in total (345 for the Exchange Order and 10 agent's fee).  Per day it works out around 25 Euro per person, which means we have spent in Japan more money than usually, but it was worth it!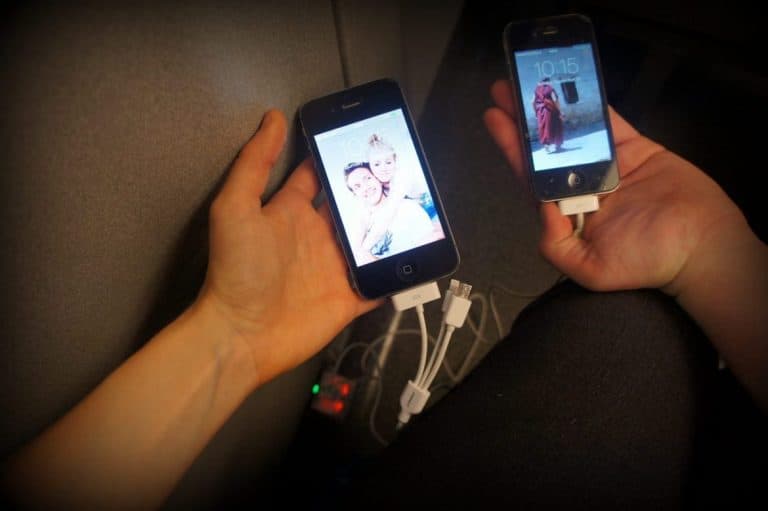 Just look at the number of trains we took (and bullet train from Tokyo to Kyoto costs 100 Euro on its own).
Would you get a JR Pass when going to Japan?