Highlights of Macanese Cuisine
Macanese cuisine is a mixture of Portuguese and southern Chinese cuisines with some influences from South-East Asian countries such as Thailand or Vietnam. It is well known for its steamed or boiled seafood, grilled and roasted pork/ beef, egg tarts and seaweed egg rolls. The majority of Macanese dishes are seasoned with coconut milk, turmeric and cinnamon. Surprisingly, the food is not as spicy as many people think.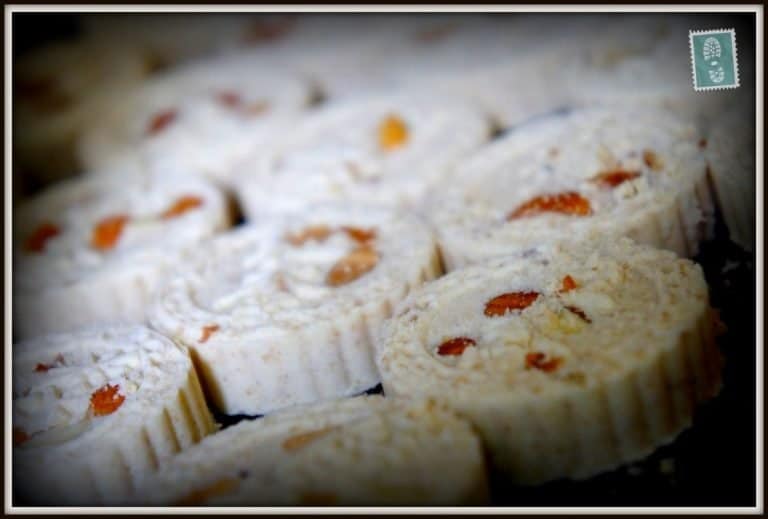 Our Culinary Experience in Macau
We could not afford to dine out in Portuguese or Macanese restaurants on a regular basis while living in Macau so we mainly stacked to the budget street food which was not only cheap and filling, but also delicious and nutritious. We grabbed some buns and croissants with a cup of coffee from local bakeries in the morning, had a bowl of steamed veggies and fish balls at local food stand for lunch and enjoyed a plate of Chinese food for a dinner.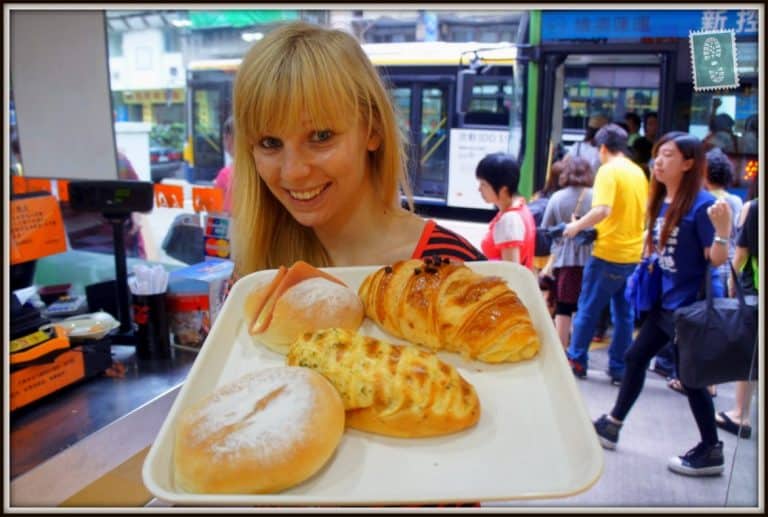 Here are some of the food we tried, loved and we would like to recommend:
Egg Tart (Pastéis de nata)
It's creamy, soft and delicious. It tastes best when it's hot. You can have it with a glass of Portuguese red wine or an espresso.
Sauerkraut and Soy Sauce
It's a great alternative for vegetarians. If you are a meat lover, you can get one with a small pieces of beef or pork.
Seafood
There is a great variety of seafood in Macau. You can have some fish balls, crab balls, fried or grilled salmon, etc. Any kind of seafood balls are cheap, ready in 5 minutes and they are also very filling.
Seaweed egg rolls
You can buy a whole box of them and have a few when you need a great, quick snack. It's perfect with a cup of tea or coffee. Very crispy.
Serradura (Portuguese sawdust pudding)
It might look a bit weird, but this biscuit dessert is just amazing. The biscuits are crushed super fine so it looks like sawdust. It is in a cake slice form, very creamy and cold, like a hard ice-cream. Perfect sweetness!
Kebab
It's a very popular street food. You can fill yourself up with a kebab meat wrapped in a pita bread topped with garlic sauce and served with veggies. It's cheap and delicious!
Portuguese Baguette with Chips
Are you looking for some breakfast ideas? Go for Sandes de Ovo com Queijo, Fiambre, Tomate e Afece (egg, cheese, ham, tomato and lettuce sandwich). Fresh, crispy and filling!
Chinese Specialty – Diced Chicken with Hemp Pepper Rice
If you miss rice, meat and spicy herbs, go to any Chinese restaurant and order a spicy Sichuan meal. You will get a plate of fried chicken or pork meat, any kind of veggies and a bowl of sticky pepper rice. Sounds delicious?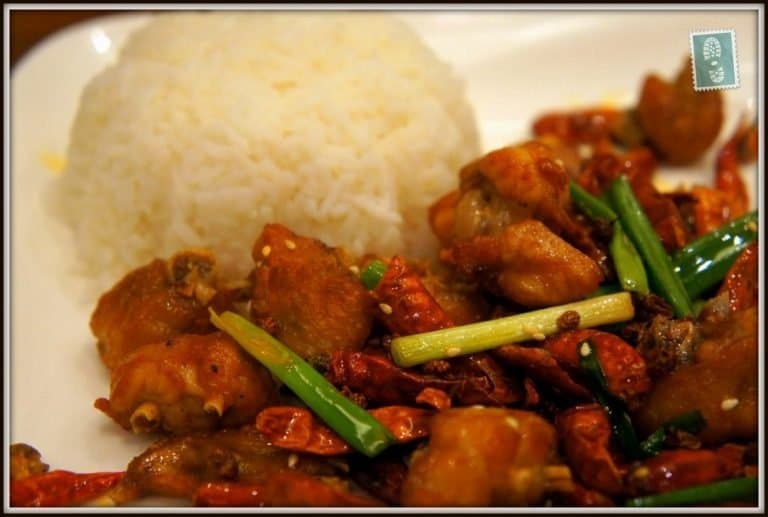 BBQ Dishes
If you are bored of steamed and fried dishes, go for a grilled option. You can have well done chicken wings, steak or sweetcorn. Cheap and yummy.
Strawberry Yoghurt Shake
Words cannot describe how much we love fruit drinks, from smoothies, shakes to frozen yoghurt. Macau coffee shops serve a great variety of tropical fruit drinks so if you feel like having a mango smoothie or frozen berry yoghurt, you can find it anywhere around you! We enjoyed our strawberry yoghurt shake, iced and creamy!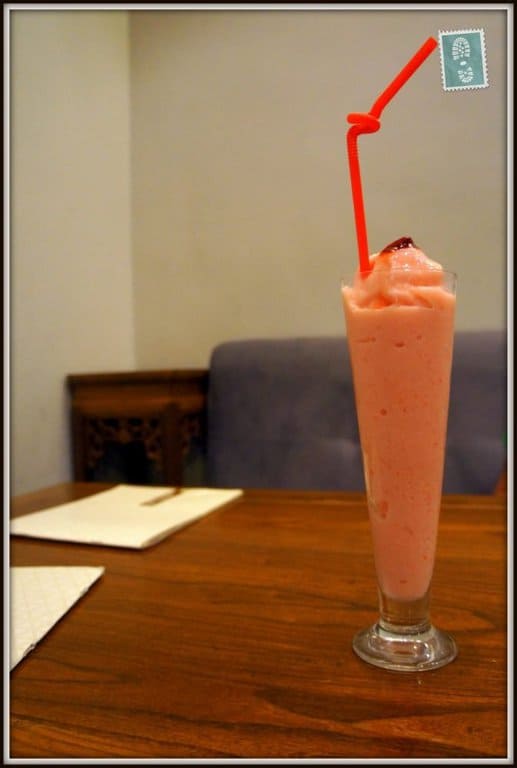 Breakfast Sandwiches
There is no way you can find a ham and cheese toast anywhere in China (Chinese breakfasts are more complicated than this). Macau is different. Finding a nice sandwich, breakfast roll or pork bun is super easy. Every single restaurant sells them. We highly recommend ham, fried egg and cheese sandwich, simply cheese toast and a mug of hot chocolate.
P.S. Everything tastes better in Macau with a glass (often a bottle) of Portuguese red wine, right?
Any particular Macanese food we missed?