There is a fairy – tale place in Holland…
If you ever want to feel like being in a cartoon or a fairy-tale, surrounded by all of your favorite childhood characters from books your parents used to read you before you fell asleep, you should definitely put Efteling on your bucket list. It is a magic place where all your childhood wishes come true, in just one day.
While visiting picturesque Woudrichem, I was taken to Efteling for one day where I spent approximately 10 hours in the park. Before I went through the gates of Efteling, I had never heard of this place before. I didn't even know that something like this ever existed so the level of excitement and adrenaline was pretty high that day.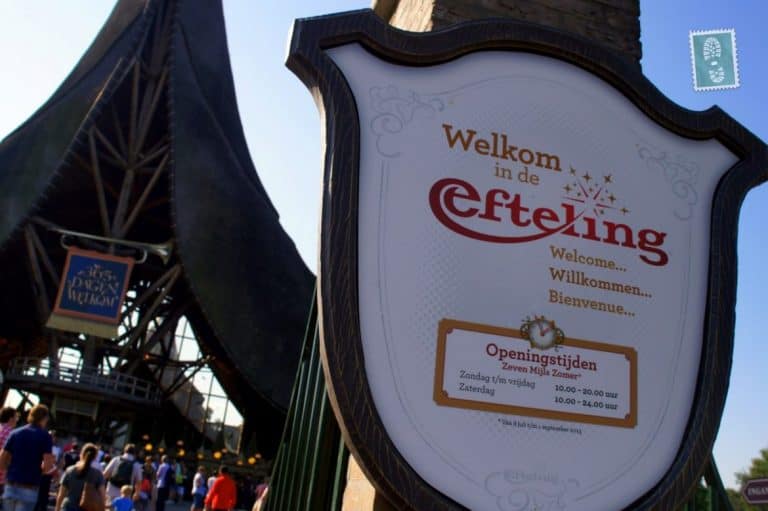 Efteling Experience
Efteling is a fairy-tale theme park located in the town called Kaatsheuvel, in the Loon op Zand municipality. Its number of visitors is impressive – over 100 million since it was opened. Although this place is one of the most visited by Dutch population (some statistics say one in six Dutch people visit Efteling each year), it is still unknown to foreigners and tourists who visit the Netherlands.
Why?
Perhaps it is its far location.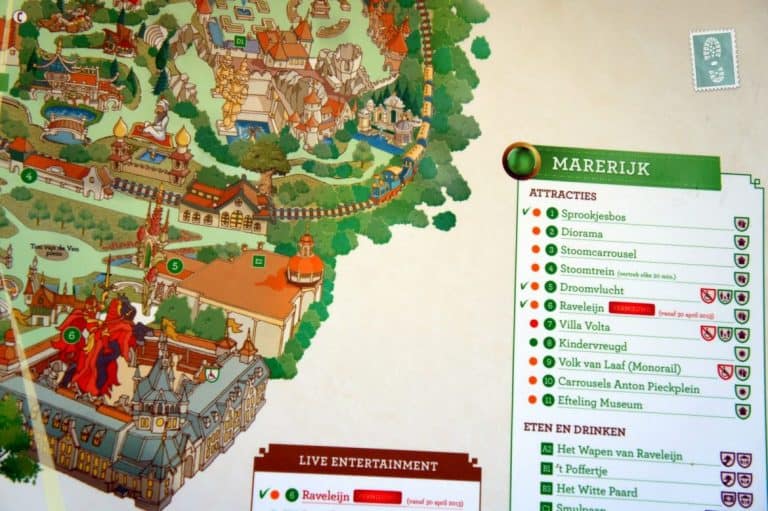 As this place is massively huge, you should start your Efteling adventure from checking its map and deciding what attractions you would like to visit and in what order. If you want to take it slow, have a few stops to grab some food, enjoy the sun or take a deep breath, you might not manage to do it all in just one day (as far as I remember, me and my friend missed one or two attractions during the whole day without rushing ourselves).
Although you can spot plenty of kids running around the park with their parents, it is definitely place for anyone.
No matter how old you are or feel like, Efteling will definitely meet your needs and come up to your expectations.
The park is a great mixture of rollecoasters, canoeing and fairy-type stalls. You can do everything there – from strolling though the Fairytale Forest and seeing Snow White to getting scared on the Python rollercoaster (stomach-wrenching corkscrews guaranteed).
We went for a boat ride under the tunnel to watch the Indian show.
Rollercosters were my favourite ones. Although I was super scared and kept my eyes closed during the ride, I still enjoyed it a lot and there was nothing more exciting that going up and down in the air like crazy!
By the way, get ready to see your funny face expressions at the end of the ride as pictures of everyone are taken at each attraction so tourists can buy them as a souvenir.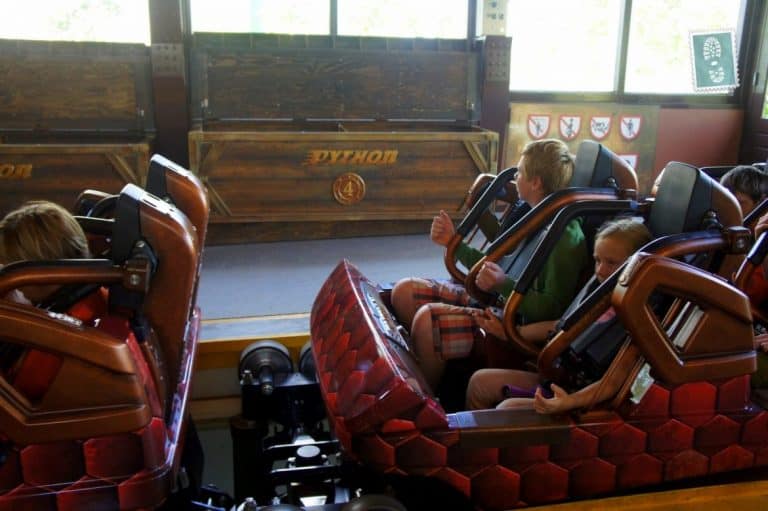 Efteling is not only a great place for people who are familiar with traditional fairy tales, but also for those who want to feel like 12 years old again. There were some fairy-tale characters from Dutch books I've never heard of, but I could still enjoy watching and hearing them although I didn't understand Dutch either.
If you feel like having a little break while still enjoying Efteling attractions, you can go for a boat ride (which I have missed unfortunately). The scenery was magnificent and the weather was just perfect for a relaxing ride.
You can also see Efteling from above. It has a lovely panorama view.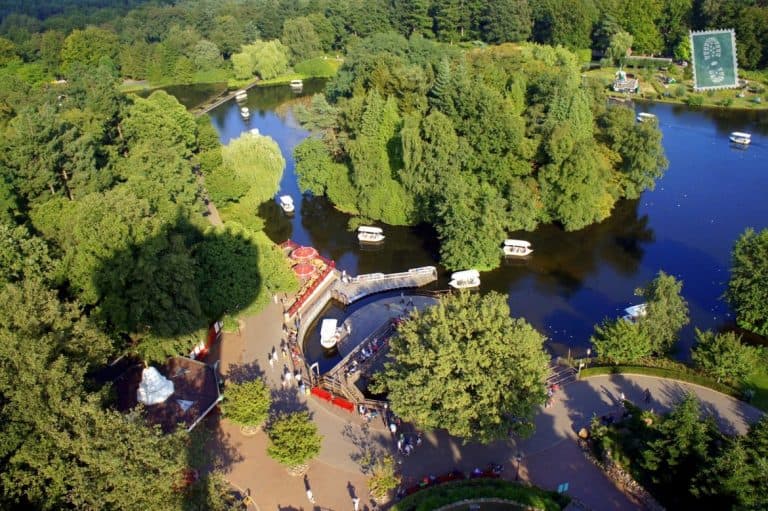 One of the most exciting and interesting features of Efteling park is its hi-technology. If you have a walk in the Fairytale Forest, you can see all characters move and talk to you, the birds sing and everything looks so real. The Sleeping Beauty is snoozing inside her castle, an old hag spinning next door, a knight dozing outside and dwarfs are dancing. That's unreal!
The Fairytale Forest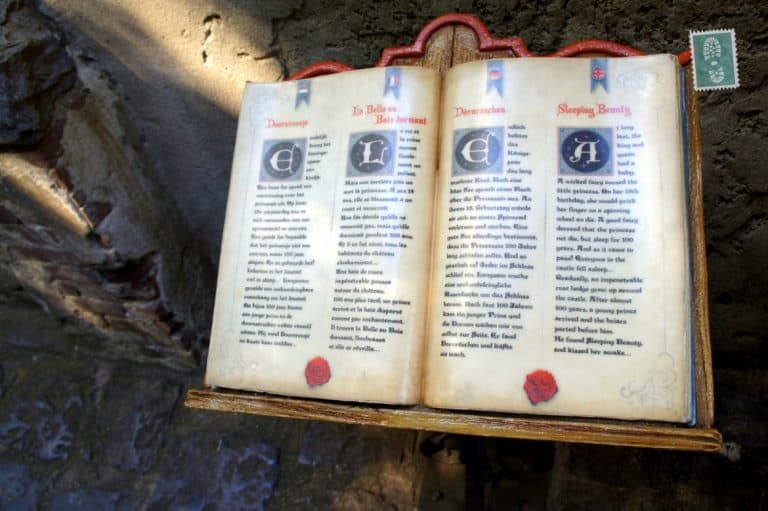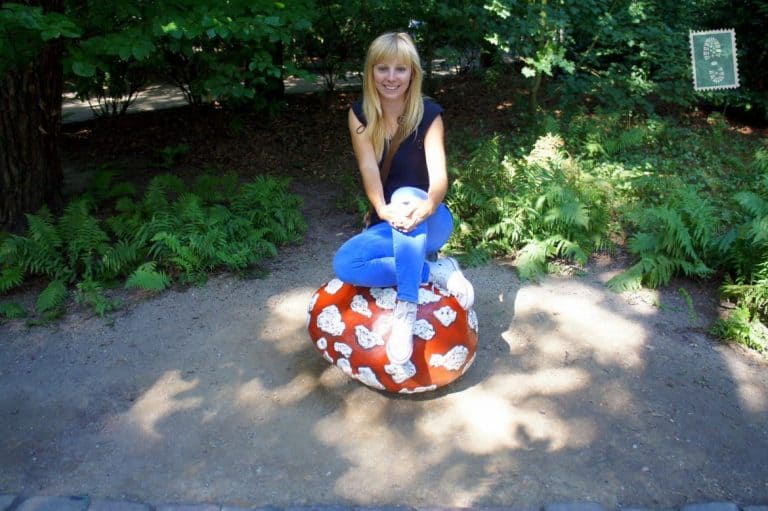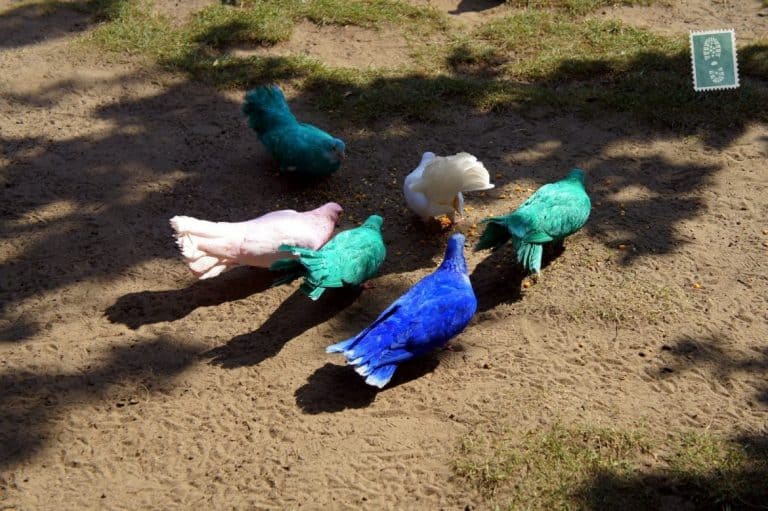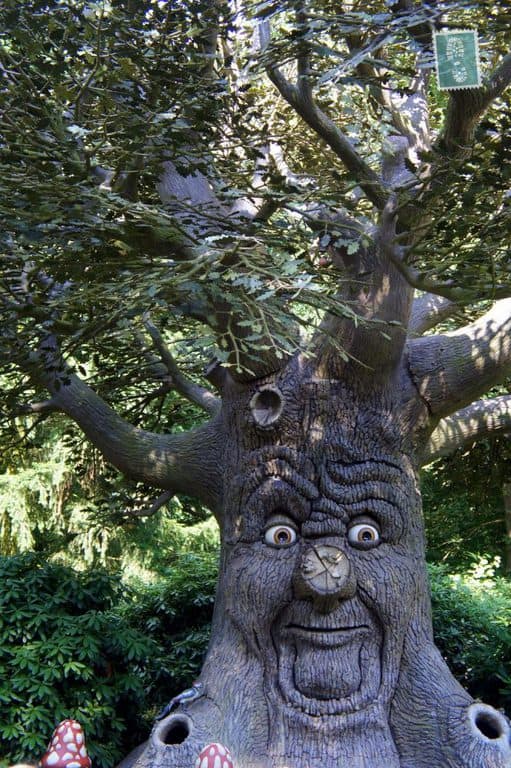 Most of the characters you will find in Efteling belong to our international storytelling heritage. The staff speak fluent English and you can always ask for the English guide or map.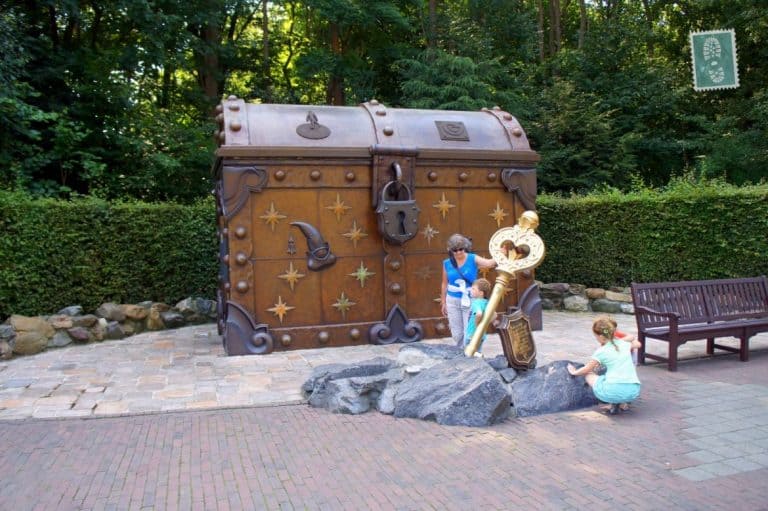 There is also a talking trash bin repeating a guttural "Papier hier" – funny guy!
Canoeing everyone? It is so much fun and you can either stay dry or you get absolutely wet (like us).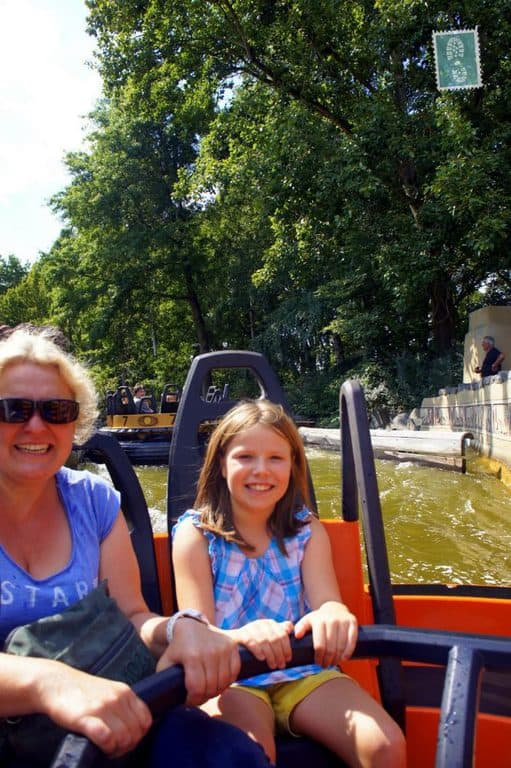 Food and Drinks
As a budget tip, I should say Pack your own food and have a picnic there, but if you don't, you can still find plenty of  a-la-carte and self-service restaurants and a range of fast foods.
The park itself consists of over 15 different places – from Mexican cuisine to Dutch traditional dishes. You can find there a pancake place, muffin shop, coffee shop or even candy shop.
The prices of food start from 3 euro for a homemade burger so it is not that expensive. If case you don't want to spend the money on food, there are several large picnic areas where you can eat your own packed lunch.
We tried some Mexican wraps, burgers and one of these colorful cupcakes which was so delicious!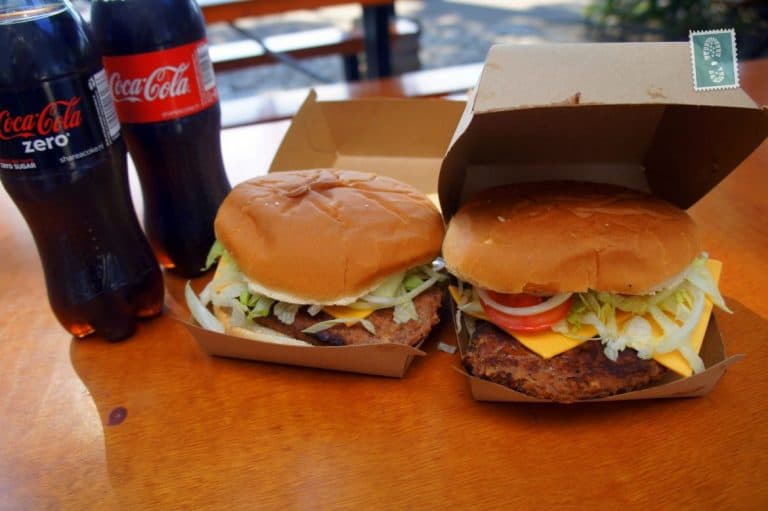 Recommended Attractions
Among all attractions I managed to visit, here is a list of my favorite:
The Flying Dutchman (the best one)
Rollercoasters: Bird Rok (indoor, mostly in darkness) and Python (steel, looping and corkscrew)
Fairytale Forest Woodland walk with characters from traditional fairytales and life-size animated scenes
Fata Morgana
Pagode where where I could see the panorama of Efteling
You can read more about all Efteling attractions here and get your tickets here.
Price
Efteling is not a budget place, that's for sure, but I can guarantee you it is worth every cent spent.
The basic ticket starts at € 36.00 and depends on how busy the park predicts to be on your arrival. In some case it is better to buy an open ticket online.
The extra ticket costs € 43.00 (booking online)  and it includes: admission to the park, 30 minutes earlier admission to the park, coffee/tea with muffin, snack and French fries and 20% discount on a souvenir
The Luxe ticket costs € 62.00 (booking online) which includes admission to the park, 30 minutes earlier admission to the par, coffee/tea with apple pie, panini with soft drink, dinner, something for everyone  and 25% discount on a souvenir
If you don't book it online, you need to add additional  € 2.50 per person
Double check the validity of your ticket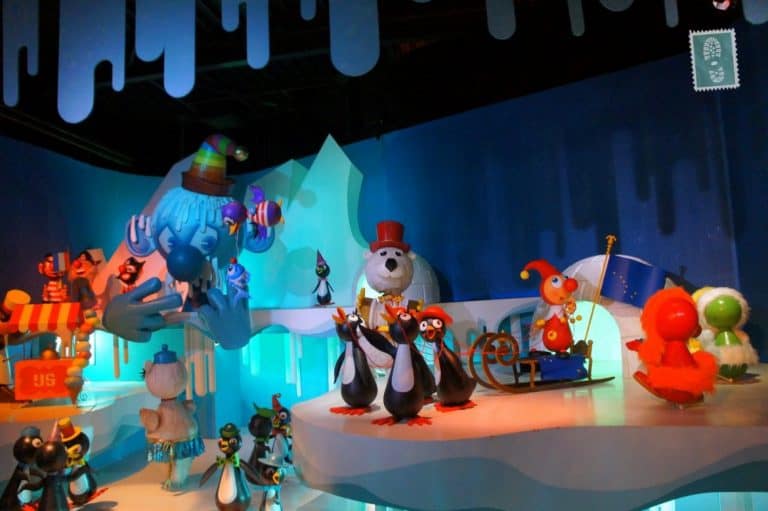 Travel Tips
Before heading to Efteling, keep in mind that:
The best time to visit Efteling is summer (July and August) when it's nice and sunny
During the high season the park is open from 10.00 – 18.00 or 10.00 – 18.00 and during holiday from 10.00 till 20.00
Amsterdam Schiphol airport is 50 miles away

. Within Holland, railway stations sell

discounted tickets

which include rail fare to Tilburg, seven-mile bus transfer to Efteling and park entry

There is a huge hotel named the Efteling Hotel at the park where you can stay overnight. The prices start from € 48 
The final 1 hour was the best. We witnessed an extraordinary performance of few young Dutch actors and actresses riding their horses and fighting with their swords. The special effects (fire-breathing dragon and adventurous music) made the performance even more fantastic and exciting.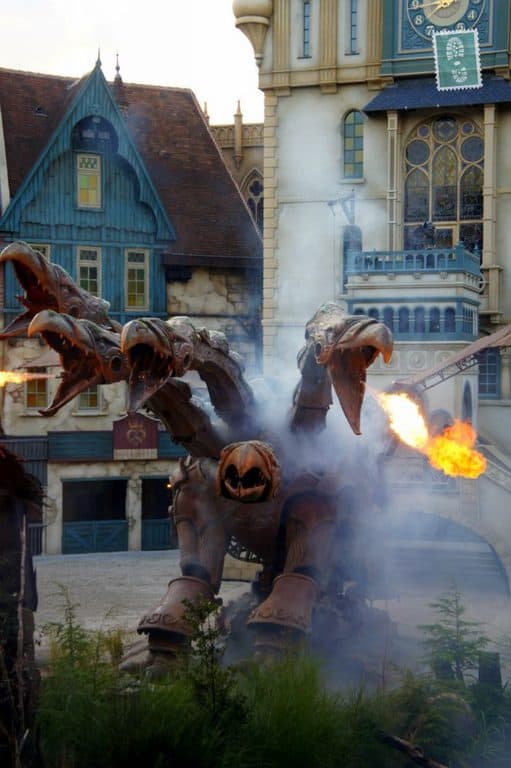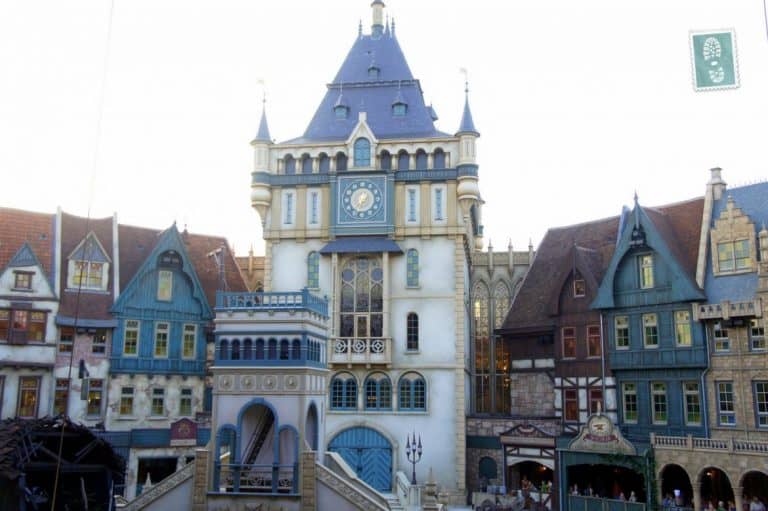 Before we left, we had seen the spectacular Fountain Show which summed up the day full of emotions and positive feelings!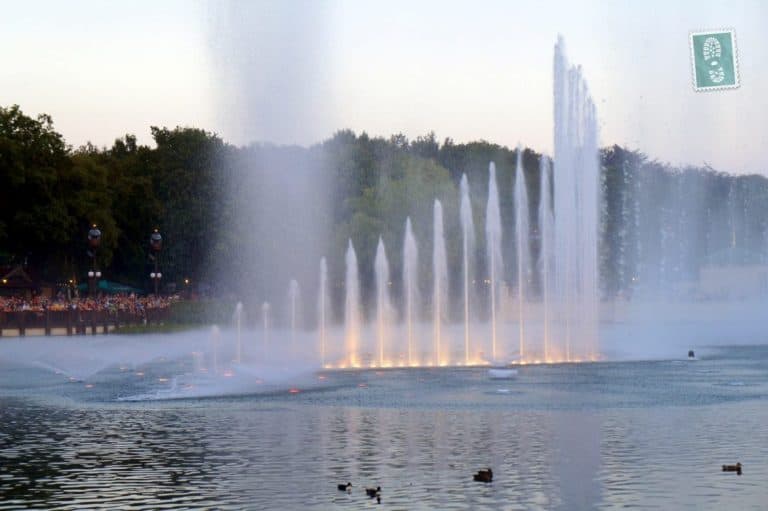 How do you like Efteling? Is it worth spending a day there in your opinion?